Enter the Samurai
By: Joshua Glenn
April 26, 2011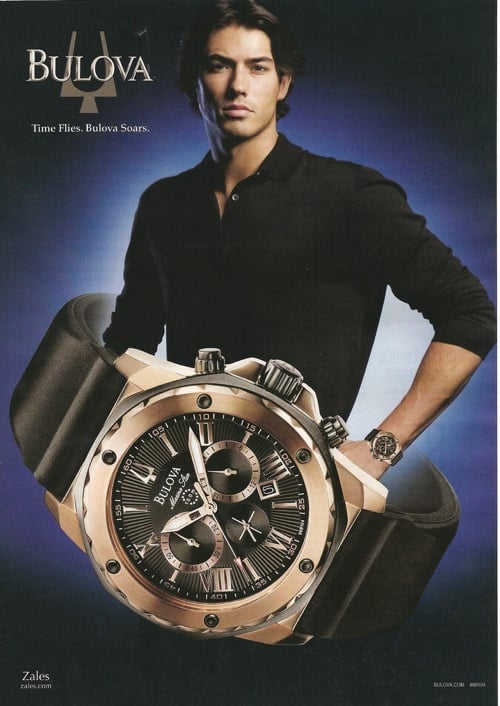 Wristwatch advertisements found in glossy magazines depict their male (and, in the case of tennis players like Maria Sharapova, female) subjects as modern samurai, of the type described in H.G. Wells's A Modern Utopia.
[Seventh in an occasional series cross-posted from Semionaut, a blog co-edited by the author.]
The protagonist of that 1905 science-fiction novel describes "certain men and women of a distinctive costume and bearing" who constitute an austere order charged with directing world affairs from behind the scenes. The samurai, "with faces strengthened by discipline and touched with devotion," are doctors, lawyers, engineers, authors, and other accomplished men and women; they wear simple black clothes, and travel the world lightly. In ads for watches manufactured by Tag Heuer, Bulova, and Breitling, we find today's samurai posed in airports and lofts and streets that could be anywhere in the world; they are ready for whatever happens.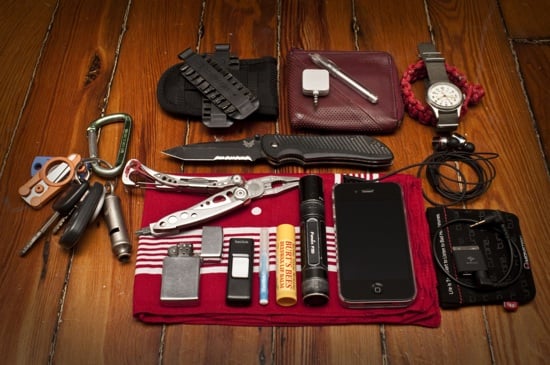 Now comes a blog, Everyday Carry, dedicated to "a lifestyle, discipline, or philosophy of preparedness." EDC's readers submit photos of those small items and gadgets which they wear or carry on daily basis, whether to manage common tasks or for use in emergency situations. The astonishing panoply of minitools, cameras, flashlights, pens, Blackberries, lighters, and (yes) wristwatches on display at EDC suggest that the samurai ideal (as lifestyle, though most likely not style of life) is very much alive today.
Just don't try getting those knives through security, folks.
***
MORE SEMIOSIS at HILOBROW: Towards a Cultural Codex | CODE-X series | DOUBLE EXPOSURE Series | CECI EST UNE PIPE series | Star Wars Semiotics | Icon Game | Meet the Semionauts | Show Me the Molecule | Science Fantasy | Inscribed Upon the Body | The Abductive Method | Enter the Samurai | Semionauts at Work | Roland Barthes | Gilles Deleuze | Félix Guattari | Jacques Lacan | Mikhail Bakhtin | Umberto Eco