Best of Brainiac (5)
By: Joshua Glenn
February 21, 2010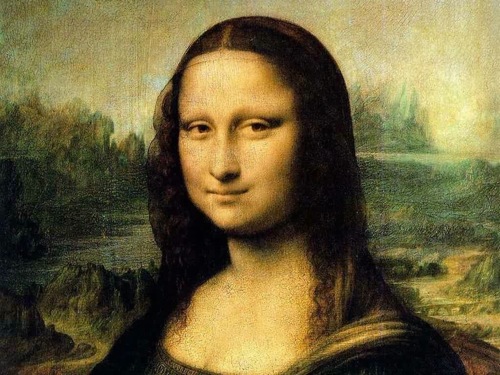 In The Sound of Our Town (Commonwealth Editions), Brett Milano surveys half a century's worth of Boston rock acts and concludes that there's no such thing as a Boston sound. In a too-brief aside, however, he mentions a distinctive, peculiarly Bostonian rocker's fetish. Over the years, one (creepy) Boston rocker after another has penned hit tunes about what Milano calls "the intellectual, slightly mysterious rock-and-roll woman." If you ask me, this point should have been the focus of the entire book.
[A slightly different version of this item originally appeared at the Boston Globe Ideas section's blog, Brainiac, in December 2007.]
Milano's description puts one in mind of the Fatal Woman who haunted the imaginations of the so-called Decadent writers of the late 19th century. In The Romantic Agony, Mario Praz's 1930 overview of the Decadent movement, Praz notes that in the writings of Théophile Gautier, Arthur Symons, and others we find a beautiful enchantress who has seen it all before — and whose smile, as a result, is as unfathomable as that of La Gioconda, which is to say Da Vinci's Mona Lisa. I now realize that my favorite Boston rockers, like the Decadents, wrote their lyrics from the perspective of misogynists who put women on a pedestal in order to rage at them, beautiful losers attracted only to elusive women whom they call sirens.
Boston's rock Gioconda made her first appearance, according to Milano, in "Abigail Beecher," a 1963 tune by Greater Boston's first pop star, Revere-born Freddy Cannon. Cannon's titular character is a guitar-playing, blue sunglasses-wearing educator: "She knows her history from A to Z/She digs the monkey and the Watusi," he sings. "Whoo! It's Abigail Beecher, our history teacher." David Lee "Hot for Teacher" Roth, a childhood resident of Brookline and Swampscott, was no doubt impressed by Cannon's fervor. Whoo!
After Abigail, the unrequited love of lowbrow Boston rockers for highbrow gals grew more tortured. Scott McLemee, who agrees about Boston rockers' fatal attraction for remote, world-weary women, notes that the Fatal Woman makes an appearance in "The Ballad of the Hip Death Goddess," a 1968 tune by the Boston band Ultimate Spinach. According to McLemee:
"The Ballad of the Hip Death Goddess" opens with a very solemn guy describing her from what I hope is a safe distance:

See the glazed eyes
Touch the dead skin
Feel the cold lips
And know the warmth
Of the Hip Death Goddess.

Then a female singer with a rather lovely high voice starts channeling the H.D.G. herself. She invites you to come into her arms. There, she can "keep you safe from all harms." But don't believe her for a second, because she did not get that name by accident:

Kiss my lips for they are very nice
Kiss my lips and you will turn to ice.

She has a few other lines, with you ending up dead figuring into most of them. She has cold eyes that will free you from lies, and so forth. Then she disappears for a while and you get lots of guitar and theremin noodling over a sometimes rhythmically challenged bassline. I am not sure, but this may represent purgatory.
Which brings us to 1970, when the seminal protopunk band Modern Lovers was formed in Boston. Prime examples of what I'm calling the Fatal Woman type, notes Milano via email, or what he'd merely call the intellectual, elusive rock scene chick, "would be the women in all the early songs that Jonathan Richman wrote for The Modern Lovers."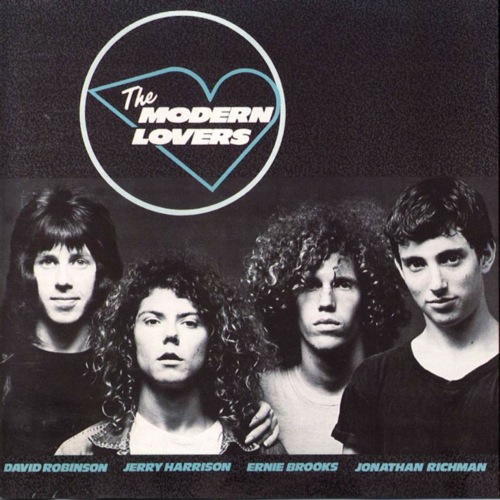 Where else but in this hyper-intellectual environment, demands Milano, "would someone offer a pickup line like 'Put down your cigarette and drop out of BU!'" That's the Natick-born Richman's retort, in the band's famous early-'70s anthem "Modern World," to a coed uninterested in dating a guy like him, who barely finished high school. I've always loved that line, but now that I think about it, it does sound a tad stalker-ish. I know, Modern Lovers fans, they were one of the greatest bands ever. But just listen to "Dance With Me," and then try to tell me that Richman isn't writing from the perspective of a creep stalking stand-offish Boston coeds:
Yep, I thought you'd change your mind. Chilling stuff, isn't it?
"Then, of course, there are all the women in Cars songs," writes Milano, in an email. Cars frontman Ric Ocasek, who moved to Boston from Ann Arbor in '72, "seemed to be fascinated with the type." As evidence, Milano quotes from the Cars' self-titled 1978 debut album. In "Just What I Needed," Ocasek sings, scornfully, to a woman: "It doesn't matter where you've been, as long as it was deep, yeah." And in "Bye Bye Love," he complains: "You think you're so illustrious/You call yourself intense." Ocasek, who the Boston Phoenix named one of the 100 Unsexiest Men in the World, sounds — sorry, Cars fans — like a stalker.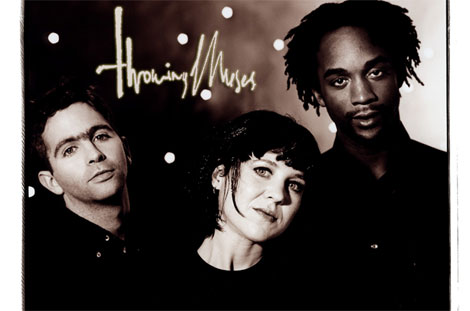 One thing is certain: women in the Boston rock scene are smarter and more sophisticated than their counterparts anywhere else. Male rockers who couldn't get a date must have gone around the bend when women started picking up guitars. Because when you think of female Boston rockers, they too have "embodied that deep thinking mysterious type," notes Milano via email, "from Kristin Hersh [Throwing Muses] to Juliana Hatfield [Blake Babies] to Amanda Palmer [Dresden Dolls]."
No wonder Duxfield's Juliana Hatfield has sung so often about stalkers, whether from the point of view of the Symons-channeling creep ("Can I feel your tragic wrist/And can I have your cherry lips/Can I be born into this/You're the prettiest girl/You're the prettiest girl/You're the prettiest girl in the world/Come on, baby, give me some/Of your precious attention/Your honor I defend/From all the dirty old men"), or from that of his victim ("Get up off me/I want coffee/My stalker is outside my door.") And no wonder the local music press remains obsessed, after all these years, with the details of Hatfield's sex life.
You heard it here first: Boston rock is about one thing, and one thing only: stalking smart chicks. Let's credit Milano with the initial insight, though his book doesn't push this theory nearly far enough!
So what to make of "Academy Fight Song," by Clint Conley of Boston's brilliant post-punk act, Mission of Burma? Received wisdom tells us that the song, released in 1980 on the band's debut 7″, was Conley's response to a needy friend. But Conley refuses to confirm or deny this interpretation: "It's just a big conceit, a metaphor," is all he'll say in Michael Azerrad's Our Band Could Be Your Life.
Here's my theory: "Academy Fight Song" was written from the point of view of a sophisticated, intellectual young coed who is sick of the obsessive attention paid to her by a would-be boyfriend — perhaps Conley himself! "Stay just as far from me/As me from you/Make sure that you are sure/Of everything I do/'Cause I'm not not not not not not not not/Your academy." Before Hatfield and other women started speaking for themselves, Mission of Burma's song was a stern kiss-off to Richman, Ocasek, and every other Boston rocker who wouldn't take no for an answer. I'd even go so far as to call it a proto-riot grrl song. You go, Clint.
***
ADDENDUM
Patrick Smith, Salon.com's "Ask the Pilot" columnist, who grew up in Revere, emails:
You cherry-picked your examples, but there must be something to it. How can there not be, considering the area's many prestigious high schools and universities, and the music and arts culture that inevitably springs up around such places. After all, this is Boston, not LA. Which reminds me, you left out Gang Green's song, "Snob."
Cambridge-based cat writer Clea Simon writes:
I assume you've heard the Robyn Hitchcock song, "I Wish I Were a Pretty Girl"? While Hitchcock plays that thought out to the obvious immediate sexual gratification, a male friend who'd heard it commented on the common fantasy — often arising in psychoanalysis — of being the desired object. What also struck me was the constant undercurrent of melancholy he found in the Boston sound. Put those two together…
Brett Milano, meanwhile, thought of some more examples. He emails:
Ultimate Spinach had "Ballad of the Hip Death Goddess." And there was a Revere band called Dry Ice (whose guitar player later joined the arena band Angel!) whose non-hit single "Mary is Alone" had this uplifting chorus: "Mary is alone and she wants to live/But all she sees is death." Sounds like the goth movement was way overdue…. Someone quoted [Boston's hit song] "More Than a Feeling" on one of the blogs and I was realizing that sorta fits. ["When I'm tired and thinking cold/I hide in my music, forget the day/And dream of a girl I used to know/I closed my eyes and she slipped away"] And of course, the Pixies! "Is she weird, is she white, is she wedded to the night…"
Readers, got any more examples? Post them here.
***
In September 2006, Joshua Glenn launched Brainiac, a blog published by the Boston Globe's Ideas section. He retired from Brainiac in June '08, to pursue new projects; in February '09, he cofounded HiLobrow.com. This post is the fifth in a series of ten commemorating Glenn's brief tenure as a professional blogger.
***
MORE FURSHLUGGINER THEORIES BY JOSH GLENN: TAKING THE MICKEY (series) | KLAATU YOU (series intro) | We Are Iron Man! | And We Lived Beneath the Waves | Is It A Chamber Pot? | I'd Like to Force the World to Sing | The Argonaut Folly | The Perfect Flâneur | The Twentieth Day of January | The Dark Side of Scrabble | The YHWH Virus | Boston (Stalker) Rock | The Sweetest Hangover | The Vibe of Dr. Strange | CONVOY YOUR ENTHUSIASM (series intro) | Tyger! Tyger! | Star Wars Semiotics | The Original Stooge | Fake Authenticity | Camp, Kitsch & Cheese | Stallone vs. Eros | The UNCLE Hypothesis | Icon Game | Meet the Semionauts | The Abductive Method | Semionauts at Work | Origin of the Pogo | The Black Iron Prison | Blue Krishma! | Big Mal Lives! | Schmoozitsu | You Down with VCP? | Calvin Peeing Meme | Daniel Clowes: Against Groovy | The Zine Revolution (series) | Best Adventure Novels (series) | Debating in a Vacuum (notes on the Kirk-Spock-McCoy triad) | Pluperfect PDA (series) | Double Exposure (series) | Fitting Shoes (series) | Cthulhuwatch (series) | Shocking Blocking (series) | Quatschwatch (series)
***
READ MORE essays by Joshua Glenn, originally published in: THE BAFFLER | BOSTON GLOBE IDEAS | BRAINIAC | CABINET | FEED | HERMENAUT | HILOBROW | HILOBROW: GENERATIONS | HILOBROW: RADIUM AGE SCIENCE FICTION | HILOBROW: SHOCKING BLOCKING | THE IDLER | IO9 | N+1 | NEW YORK TIMES BOOK REVIEW | SEMIONAUT | SLATE