A Rondel for HiLo Heroes (6)
By: Joshua Glenn
January 1, 2015
As HiLobrow embarks on its 7th year of publishing, here's the 6th annual "Rondel for HiLo Heroes" (ABAB/CDDC/EFFEF), in which I celebrate 13 of the HiLo Heroes about whom HILOBROW's contributors wrote during the preceding year.
B
rother Watt is a musician on a mission;
E
ugenie Clark went swimming with sharks;
H
annah Arendt diagnosed the human condition;
E
xene Cervenka is punk's strange quark.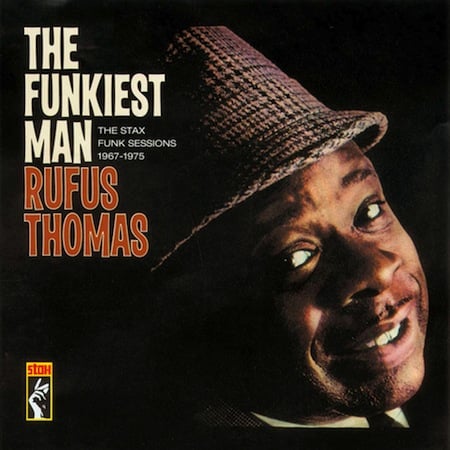 R
ufus Thomas brought the funk to Stax;
M
elvin Van Peebles' Sweetback is brilliant and lewd;
E
d Sanders flaunted his hyperbolic freakitude;
N
ina Simone resisted the Vietnam War tax.
A
gnès Varda makes avant-garde films with heart;
U
kulele Ike developed his own variety of scat;
T
ina Modotti gave imperialist oppressors tit-for-tat;
I
saac Asimov's science fiction is humanist and smart;
Charles Darwin communed with the naked mole rat.
*
HiLobrow thanks Tor Aarestad, Deb Chachra, Mark Kingwell, Lynn Peril, Franklin Bruno, Brian Berger, Gary Panter, Tucker Cummings, Astra Taylor, David Smay, William Nericcio, Jerrold Freitag, and Chris Lanier, who (respectively) wrote the thirteen HiLo Hero items to which the rondel links. We're grateful to everyone else who wrote HiLo Hero items in 2014, too: Devin McKinney, Karinne Keithley Syers, Kio Stark, Erik Davis, Jen Collins, Mimi Lipson, Mike Fleisch, Alix Lambert, Elina Shatkin, Anthony Miller, Adrienne Crew, Luc Sante, Annie Nocenti, Suzanne Fischer, Joe Alterio, Adam McGovern, Robert Wringham, Jacob Mikanowski, Tom Nealon, Marilyn Snell, Joshua Glenn, Amanda French, Katie Hennessey, and Peggy Nelson. We published some 260 HiLo Hero items this year!