'Tis the Affect Disorder
By: Adam McGovern
December 21, 2015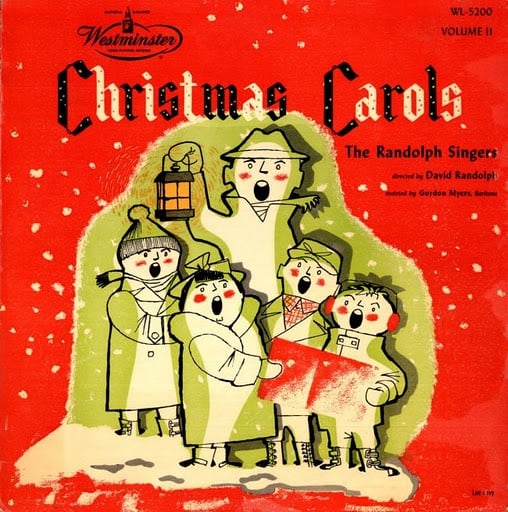 "Most songs are love songs; how about a song about cancer?" George Carlin used to ask, after losing his wife of 36 years to it. "I'd listen to that. Everybody's got cancer in this country — nobody's singing about it." My wife of 25 years and I loved Lou Reed's Magic and Loss album, long before and even after she got the cancer that killed her too young as well. That was a song-cycle about two close friends of his who died of the disease one year apart, and how he lived on without leaving them behind. Pop songs that tell you to be happy are never as good companionship as ones which understand why you're sad, and that's what's really missing from most seasonal music.
The enforced cheer of Christmas music hardly registers now that the public soundtrack starts up around Halloween (sometimes a shorter campaign season isn't the answer), but many people have had to cultivate that same numbness for lifetimes. When I was a kid all the Xmas songs I liked (and by "all" I don't mean "many") were about impoverished kids — "Little Drummer Boy," "Away in a Manger." By the time I was a disaffected teen pissed off about kids being impoverished, the only holiday songs I liked were the ones that confirmed my ill will — Greg Lake's "I Believe in Father Christmas" being the standard text.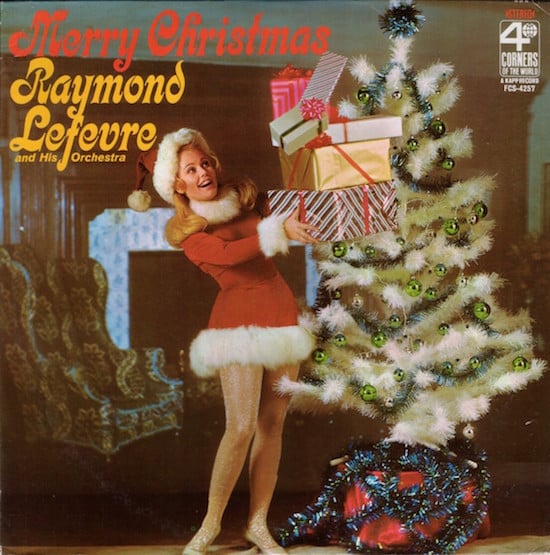 If political warrior Gil Scott-Heron wrote a Christmas song, it was going to at best wistfully witness the dissipation of community and charity he felt as a kid (and that's what "Spirits Past" was); Chrissie Hynde would sing not about wanting stuff but longing for lost connections — with a numerical more-than-hint of the holiday's namesake being nowhere to be seen in people's worldview, for "2000 Miles." These are the songs my older self could cry along with.
Peace on Earth is what most of us holiday heretics complained about not getting, and it was the disappointment central to Lake's song (which had an accompanying video envisioning equality among the "Holy Land"'s peoples). Several generations' main reference point has been the Bowie/Bing Crosby "Little Drummer Boy," intertwined with a newer song pontificating for peace. It was seen by many as a truce between Bing's conformist Christian culture and the irreverent individualist era Bowie then embodied, though each crooner looks pained and glum and, in the intervening decades, the answer to "Peace on Earth, can it be" has been no more encouraging.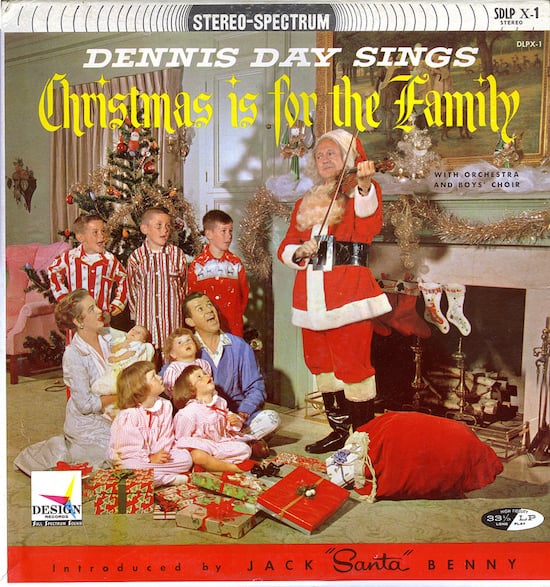 They seem as though they may as well be split-screened in from different centuries, and in an actual subsequent century, a week before Christmas 2015, Bowie split himself into selves from the 20th and 21st, with Michael C. Hall sounding like the crazed youthful Bowie in his high-profile rendition of "Lazarus" on Stephen Colbert's Late Show, the same day that people first heard Bowie sounding world-weary and solemn in his own recorded version. Beyond the subversion of conventional commercial imperatives, this so-not-about-Christmas song realized the same market vitality of seasonal music, already covered the same day it was released, a duplicate of itself with rich interpretative variation.
My brain keeps wanting to transpose "Lazarus"' melody and cadence and chorus-less structure to another tune that happens to belong to that peace-can't-be canon, "Christmas in Fallujah" by Billy Joel, a despairing rant based on Bush-era soldiers' letters from hell. This song also has multiple versions from a short span of time, including Joel's own live readings and the released recording sung by his daughter's boyfriend.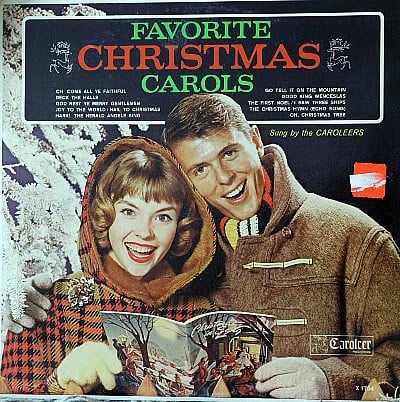 When the Beatles' Anthology set came out in time for Christmas 1995, I would have a queasy parallel-universe sensation when holiday-shopping in some store and hearing familiar Fab Four songs with minute variations, and thought that our endless media future was to drift through slightly inferior versions of what we had already bought. That was only a strategy to keep the record industry on life-support, and since it died anyway we didn't have to deal with it for long. People would rather redo everything than tinker with what's already there (except for George Lucas, whose first fully new Star Wars movie in a decade, complementing several digital do-overs, was what everyone got for Christmas this year).
So we hear infinite reinterpretations. Social-media struggles rage over whether "Baby It's Cold Outside" is an innocuous relic or an evergreen artifact of rape culture; I don't think I've heard any version more than once all year though it's always playing everywhere (is there some kind of bitcoin royalty from public outrage?), and the stupefying profusion makes me wonder how anyone can focus on the lyrics at all. The successor to people's affection for the seeming Bowie/Bing reconciliation is their umbrage at the newish Barnes & Noble commercial with Lady Gaga and Tony Bennett singing part of "Baby It's Cold Outside," judged a cringe-worthy oldguy/trophy-wife yuck-athon by many. Still no generational or gender peace, though Bennett looks like he's nervously preparing for a prizefight he's about to lose and Gaga of course cultivates the look of an especially alert animatron; at the end he couldn't look more fatherly and she couldn't look more asexual, making the broken link between song and delivery seem as much a satire and epitaph as what Lemmy Kilmister and Wendy O. Williams did to "Stand by Your Man."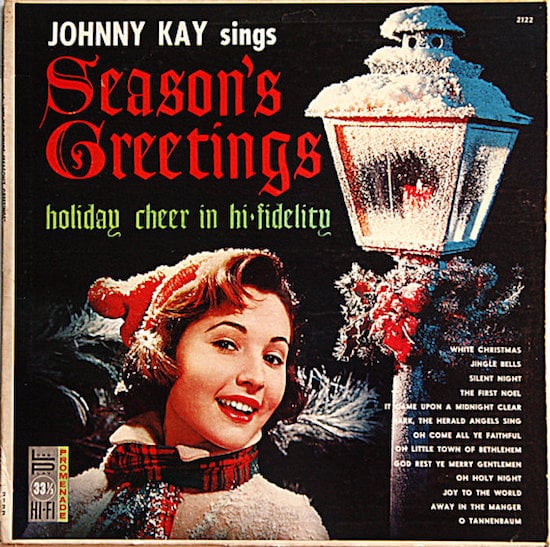 We can complain about the tyranny of the midcentury songbook, but so few new entries have been voted into the canon since then — the songs that come most to mind are "Last Christmas" by Wham! and "Grandma Got Run Over by a Reindeer" by Randy Brooks, the former about being depressed over the holidays and the latter about having no respect for their pieties whatsoever, which tells us something, irrespective of the quality of the songs. The highpoint of my season this year was a holiday cabaret in New York's theatre district over the course of whose two hours exactly one holiday song was performed, a version of "Santa Claus Is Coming to Town" delivered alternatingly as a threatening parent's rant and a purring invitation for Santa Claus to, erm, come, by Laurie Krauz. She made it her own, and even I tried to do it myself in 2010, supplying the lyrics to country 'n' meta band The Tall Pines' "Christmas Morning Comin' Down," which I wrote as a cowboy-poetry cartoon and they turned into an angelic lament.
Maybe warm and friendly feelings at this time of year are inescapable. But in that case, collaboration gave birth to something bearing the stamp of each artist's personality. Personal feelings, not majority moods, are what make all sentiments safe for the world. The other post-monoculture Christmas song that has become fixed in the canon of course is "Happy Xmas (War Is Over)," co-written by a long-haired bearded peace activist who was assassinated and whose message gets ignored, and thus quintessentially Christmasy, but legitimated by the invincible individuality of Lennon and Ono and admitting both of vast joy and the human maladies that put it beyond us and make it worth seeking. We all have lists at year's end, what's so wrong with pointing out which wishes don't come true?
Greg Lake
Hynde
Heron
Bowie/Bing
Michael C. Hall
Cass Dillon
Gaga/Bennett
***
MORE POSTS by ADAM McGOVERN:
OFF-TOPIC
(2019–2022 monthly) |
textshow
(2018 quarterly) |
PANEL ZERO
(comics-related Q&As, 2018 monthly) |
THIS:
(2016–2017 weekly) |
PEOPLE YOU MEET IN HELL
, a 5-part series about characters in McGovern's and Paolo Leandri's comic
Nightworld
|
Two IDORU JONES comics
by McGovern and Paolo Leandri |
BOWIEOLOGY
: Celebrating 50 years of Bowie |
ODD ABSURDUM
: How Felix invented the 21st century self | CROM YOUR ENTHUSIASM:
C.L. Moore's JIREL OF JOIRY stories
| KERN YOUR ENTHUSIASM:
Data 70
| HERC YOUR ENTHUSIASM:
"Freedom"
| KIRK YOUR ENTHUSIASM:
Captain Camelot
| KIRB YOUR ENTHUSIASM:
Full Fathom Five
| A 5-part series on
Jack Kirby's Fourth World mythos
| Reviews of Annie Nocenti's comics
Katana
,
Catwoman
,
Klarion
, and
Green Arrow
| The curated series
FANCHILD
| To see all of Adam's posts, including HiLo Hero items on Lilli Carré, Judy Garland, Wally Wood, and others:
CLICK HERE