H.P. Lovecraft
By: Erik Davis
August 20, 2009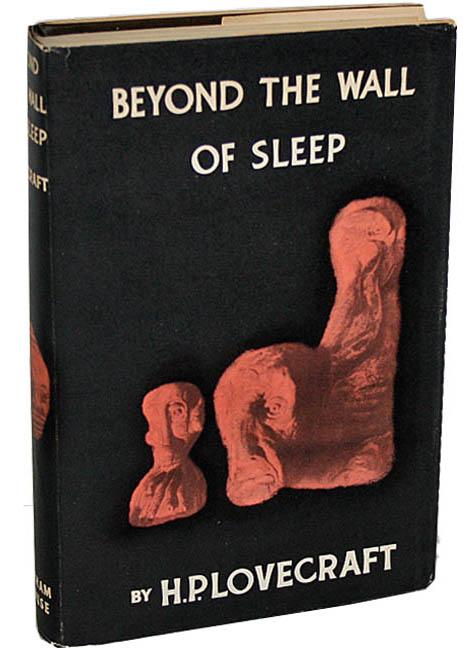 There are few greater examples of the alchemy of pulp fiction than the tales of H.P. LOVECRAFT (1890-1937), the weird uncle overlord of the twentieth century horror story. Working with the febrile sensations and adjectival miasma that pervade the lowbrow lit of the time, Lovecraft crafted a body of work that expressed, in the midst of its writhing Poe-faced cephalopodic thrashings, a new quality of the cosmic imagination. He called it outsideness, a stark vertigo in the face of a cosmos utterly hostile to human meanings — including traditional images of evil. This appropriately "nameless" cosmic dread was the affective and visionary expression of Lovecraft's own pitiless and misanthropic philosophical materialism, which peels back the religious mask of the sublime to discover the meaningless bio-physical clockwork that modernity installed in the rotting corpse of the old enchanted universe — that very cosmos whose uncanny afterimages continue to compose the core material of fantasy. As if that weren't enough, Lovecraft also deployed the productive referentiality of meta-fiction in order to create a virtual gamespace — the so-called Cthulhu Mythos — whose infection of the collective imaginary has brought his pulp visions to a half-life impervious to the in-jokes (like Cthulhu plushies) we might throw at them to keep them at bay.
***
GOLDEN-AGE SCI-FI at HILOBROW: Golden Age Sci-Fi: 75 Best Novels of 1934–1963 | Robert Heinlein | Karel Capek | William Burroughs | E.E. "Doc" Smith | Clifford D. Simak | H.P. Lovecraft | Olaf Stapledon | Philip K. Dick | Jack Williamson | George Orwell | Boris Vian | Bernard Wolfe | J.G. Ballard | Jorge Luis Borges |Poul Anderson | Walter M. Miller, Jr. | Murray Leinster | Kurt Vonnegut | Stanislaw Lem | Alfred Bester | Isaac Asimov | Ray Bradbury | Madeleine L'Engle | Arthur C. Clarke | PLUS: Jack Kirby's Golden Age and New Wave science fiction comics.
MORE RADIUM AGE SCI FI ON HILOBROW: HiLoBooks homepage! | What is Radium Age science fiction? |Radium Age 100: 100 Best Science Fiction Novels from 1904–33 | Radium Age Supermen | Radium Age Robots | Radium Age Apocalypses | Radium Age Telepaths | Radium Age Eco-Catastrophes | Radium Age Cover Art (1) | SF's Best Year Ever: 1912 | Radium Age Science Fiction Poetry | Enter Highbrowism | Bathybius! Primordial ooze in Radium Age sf | War and Peace Games (H.G. Wells's training manuals for supermen) | Radium Age: Context series | J.D. Beresford | Algernon Blackwood | Edgar Rice Burroughs | Karel Čapek | Buster Crabbe | August Derleth | Arthur Conan Doyle | Hugo Gernsback | Charlotte Perkins Gilman | Cicely Hamilton | Hermann Hesse | William Hope Hodgson | Aldous Huxley | Inez Haynes Irwin | Alfred Jarry | Jack Kirby (Radium Age sf's influence on) | Murray Leinster | Gustave Le Rouge | Gaston Leroux | David Lindsay | Jack London | H.P. Lovecraft | A. Merritt | Maureen O'Sullivan | Sax Rohmer | Paul Scheerbart | Upton Sinclair | Clark Ashton Smith | E.E. "Doc" Smith | Olaf Stapledon | John Taine | H.G. Wells | Jack Williamson | Stanisław Ignacy Witkiewicz | S. Fowler Wright | Philip Gordon Wylie | Yevgeny Zamyatin
MORE FANTASY ON HILOBROW: CROM YOUR ENTHUSIASM series | 65 Fantasy Adventures | Mervyn Peake | Lord Dunsany | H.P. Lovecraft | Edgar Rice Burroughs | Ursula K. LeGuin | Michael Moorcock | Gary Gygax | Clark Ashton Smith | Frank Frazetta | George MacDonald | John Bellairs | T.H. White | Wilkie Collins | M.R. James | Edgar Allan Poe | Lewis Carroll | Mikhail Bulgakov | Guy Endore | Alasdair Gray | Maurice Sendak | Tove Jansson | L. Frank Baum | Roald Dahl | Abraham Merritt | August Derleth | William Hope Hodgson | Madeleine L'Engle
On his or her birthday, HiLobrow irregularly pays tribute to one of our high-, low-, no-, or hilobrow heroes. Also born this date: | Jack Teagarden |
READ MORE about members of the Modernist Generation (1884–93).