L. Frank Baum
By: Peggy Nelson
May 15, 2009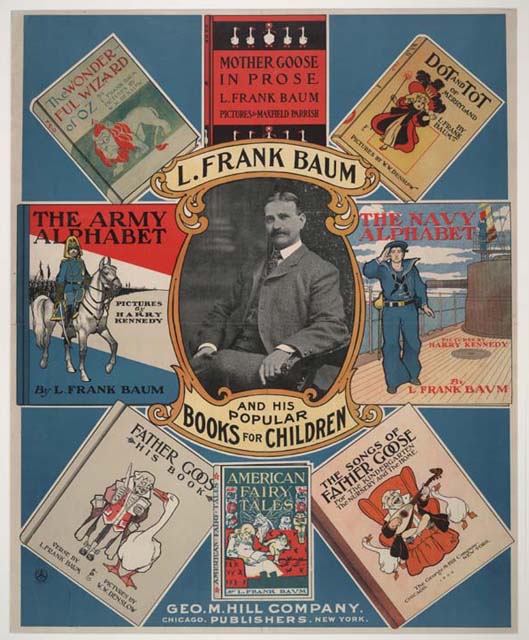 L. FRANK BAUM (1856–1919) is best known for The Wonderful Wizard of Oz, and wrote 13 sequels. Which seems like a lot until you realize that the series was dwarfed by the number of other fantasy novels he wrote. With a stated purpose of cleaning up fairy tales for optimistic and pragmatic American children, and a Theosophist subtext of "If you believe in it hard enough, you can make it happen," Baum shaped generations of young psyches well before we knew enough semiotics to deconstruct it all. And let's not forget Pink Floyd.
***
On his or her birthday, HiLobrow irregularly pays tribute to one of our high-, low-, no-, or hilobrow heroes. Also born this date: Mikhail Bulgakov, Brian Eno, Melle Mel, Jasper Johns, James Mason, Andrew Eldritch.
READ MORE about members of the Plutonian Generation (1854-63).