Lord Dunsany
By: Erik Davis
July 24, 2009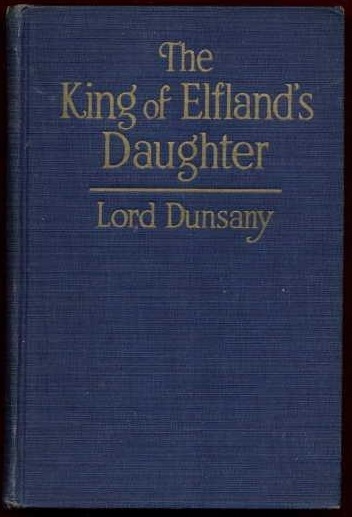 Edward John Moreton Drax Plunkett, the 18th lord of the Irish barony of Dunsany, hunted big game in Africa and played champion chess. As LORD DUNSANY (1878-1957), he also wrote, without revising, a prodigious number of short stories, essays, novels, and successful plays that no one performs any more. He is justly enshrined for his marvelous and influential fantasy tales, which mutate from the lofty and limpid high myths of his early "Pagana" stories to the chummy clubhouse adventure tales of his later decades. His necessary work lies in the zone in between: the dozens of tales, mostly published in the teens, that ironically reframe, with an urbane tone at once loving and tart, the profound Faerie glamour of his first inspirations. Tales like the glorious "Idle Days on the Yann" and the hilarious "Chu-bu and Sheemish" propel us far beyond the fields we know. But they also remind us, with a forgiving smile and a frankness far removed from the stately world creation of Tolkien, why it is, and why it might be good, that we never actually escape. 
***
MORE FANTASY ON HILOBROW: CROM YOUR ENTHUSIASM series | 65 Fantasy Adventures | Mervyn Peake | Lord Dunsany | H.P. Lovecraft | Edgar Rice Burroughs | Ursula K. LeGuin | Michael Moorcock | Gary Gygax | Clark Ashton Smith | Frank Frazetta | George MacDonald | John Bellairs | T.H. White | Wilkie Collins | M.R. James | Edgar Allan Poe | Lewis Carroll | Mikhail Bulgakov | Guy Endore | Alasdair Gray | Maurice Sendak | Tove Jansson | L. Frank Baum | Roald Dahl | Abraham Merritt | August Derleth | William Hope Hodgson | Madeleine L'Engle
On his or her birthday, HiLobrow irregularly pays tribute to one of our high-, low-, no-, or hilobrow heroes. Also born this date: | Gus Van Sant | Robert Graves | Barry N. Malzberg |
READ MORE about members of the Psychonaut Generation (1874–1883).