HILOBROW 4Q2021
By: HILOBROW
December 26, 2021
Here's a look back at what HILOBROW published in October, November, and December 2021. I'm very grateful to our contributors, and also to 4Q2021 series editors Peggy Nelson, Adam McGovern, and Matthew Battles. — JOSH
BEST OF HILOBROW: 2010 | 2011 | 2012 | 2013 | 2014 | 2015 | 2016 | 2017 | 2018 | 2019 | 2020 | 2021 | 1Q2022 | 2Q2022 | 3Q2022 | 1Q2023 SNEAK PEEK.
Also see: HYPOCRITE IDLER 4Q2021.
---
ONE-OFF SERIES
---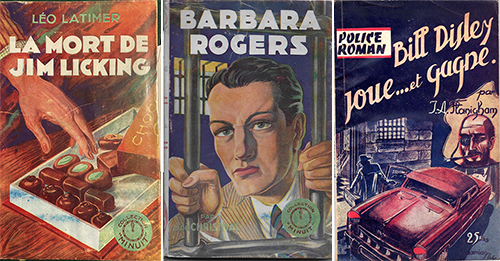 During 4Q2021, we published a 25-part series — NERD YOUR ENTHUSIASM — on the topic of our favorite nerdy obsessions. Here's the lineup:
INTRODUCTION by Peggy Nelson | Andrew Sempere on NERDING | Blanca Rego on RAIN | Lucy Sante on PSEUDO-AMERICAN PSEUDONYMS OF FRENCH PULP WRITERS DURING WWII | Heather Cole on AMERICAN GIRL | Nicholas Rombes on OLD GEOLOGY SURVEY BOOKS WITH MAP INSERTS | Susan Roe on TIME | Mark Kingwell on SCALE MODELS | Jessamyn West on THE POST OFFICE | Josh Glenn on ARDUIN | Vanessa Berry on NEWSAGENCY AESTHETICS | Toby Ferris on BRITISH/EALING WW2 FILMS | Annie Nocenti on MOSS | Adam McGovern on JOAN SEMMEL | Gabriela Pedranti on ILLUSTRATED BOOKS | Miranda Mellis on DOUBT | Tom Nealon on PAGE EDGES | Mandy Keifetz on KLINGON CONFIDENTIAL (NOVEL EXCERPT) | Eric Weisbard on SUMMATIONS | Kio Stark on LIBRARY OF CONGRESS CLASSIFICATION CODES | Charlie Mitchell on REPO MAN | James Parker on SEINFELD | Heather Kapplow on NOTHING | Russell Bennetts on MODE 7 | Vijay Parthasarathy on VIRTUAL TRAVEL | Marc Weidenbaum on NERD PROXIMITY.
Peggy Nelson edited NERD YOUR ENTHUSIASM. She is grateful to the series' contributors, many of whom donated their honoraria to the ACLU.
*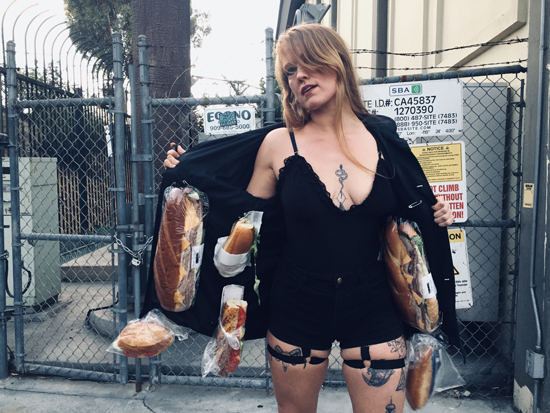 During 4Q2021, PROJECT:OBJECT returned with a 25-part series — PROJECT:OBJECTIONABLE — about personal objects that sparked alarm, outrage, and bewilderment. Here's the lineup:
INTRODUCTION by Adam McGovern | Adrienne Crew on MAKIN' BACON | Lynn Peril on BABY'S FIRST ASHTRAY | Lisa Levy on TOILETTE-À-TÊTE | Maria Swisher on STEALING GENIUS | Oliver Baer on CTHULHU SEX MAGAZINE | Yelena Tylkina on A DRINK TO DEATH | Elke Claus on URINAL SHRINE | Jeff Lewonczyk on SUSPENDERS OF DISBELIEF | Jenn Mehm on TWIN SKIN | Marlon Stern Lopez on SOUVENIR OF THE LAPD | Lauren Curtis on NAILED IT! | Josh Glenn on K-TEL TRUCKER TAPE | Fran Pado on THE BRIEF LIFE OF FRANCES POTTER | Nikhil Singh on HASHTAG FASHIONPOLICEPROBLEMS | Adam McGovern on PERSONA NON GRATA | Crystal Durant on LICENSE TO SHOCK | Dean Haspiel on DIRTY DOORKNOB | Justin J Bowen on UNKLE KRAMPUS | Annie Nocenti on STICKY FINGERS | Michele Carlo on THE MANY HATS OF CARMEN MOFONGO | Alice Meichi Li on BEDTIME FOR CATWOMAN | Whitney Matheson on GYNECOLOGICAL GOODFELLA | Ran Xia on PROJECT GREENCARD | Mimi Lipson on MEIN KITSCH | Art Wallace on ELECTRIC KOCH.
Adam McGovern is editor of the series PROJECT:OBJECTIONABLE. Along with PROJECT:OBJECT directors Josh Glenn and Rob Walker, he is grateful to the series' contributors, many of whom donated their honoraria to the ACLU. More info at the PROJECT:OBJECT homepage.
*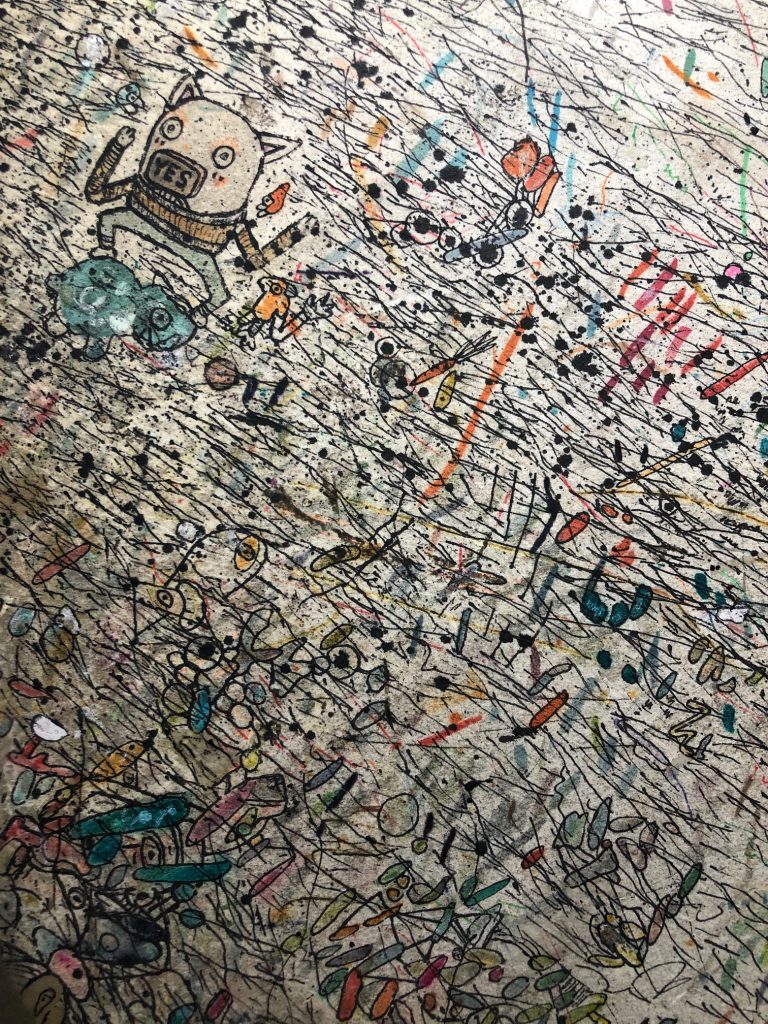 We were pleased to present a DRAWING TABLE WORLD, a glimpse into the studio of artist and HILOBROW friend Theo Ellsworth — with commentary by the artist.
*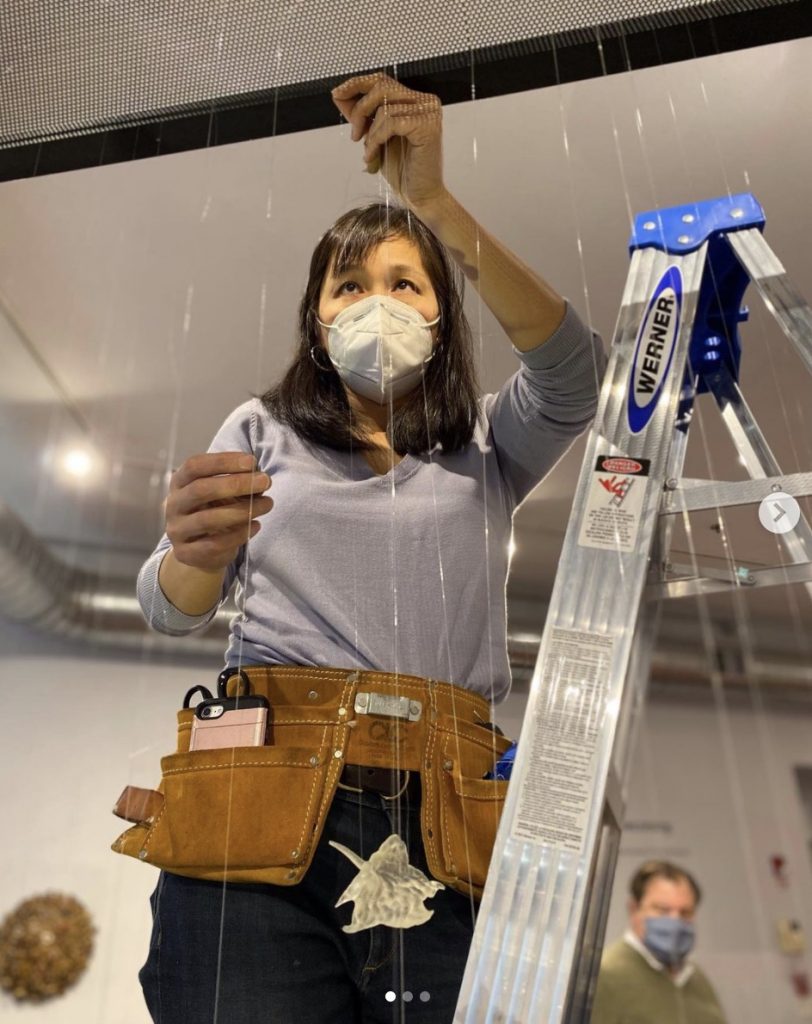 Also during 4Q2021, we wrapped up a previous series, YUKO ODA, which features works (and works-in-progress) by artist and HILOBROW friend Yuko Oda — with commentary by the artist.
---
ONGOING SERIES
---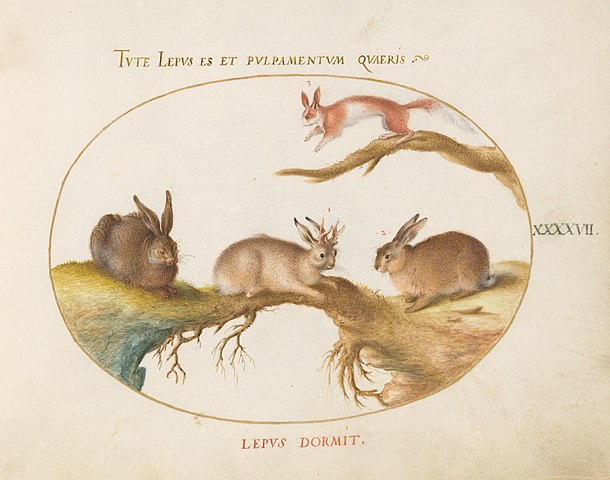 Matthew Battles continued to produce the series BESTIARY, which offers idiosyncratic investigations into how animals show up in human culture. Here's the 4Q2021 lineup:
Heather Kapplow on SHREW: You cannot tame us. | Chris Spurgeon on ALBATROSS: No such thing as a lesser one. | Charlie Mitchell on JACKALOPE: This is no coney. | Vanessa Berry on PLATYPUS: Leathery bills leading the plunge. | Tom Nealon on PANDA: An icon's inner carnivore reawakens. | Ramona Lyons on FOX.
*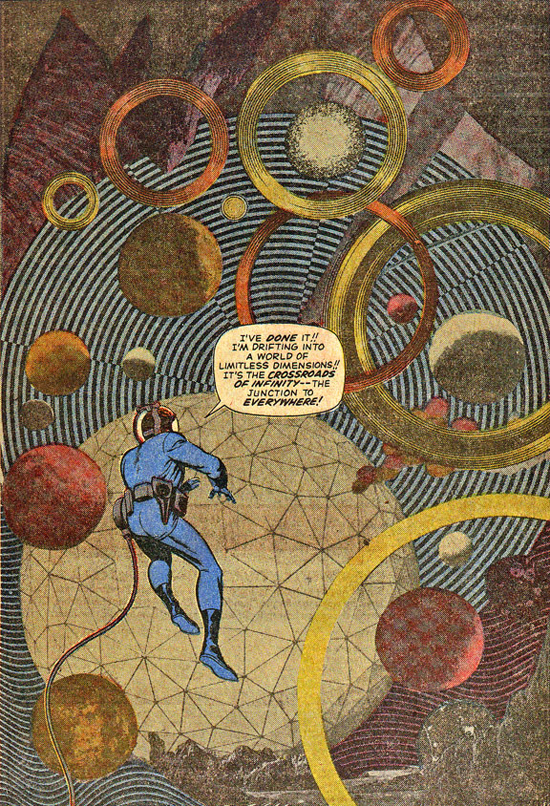 Adam McGovern continued to deliver over-the-transom, on-tangent essays, dialogues and subjective scholarship via his monthly-ish series OFF-TOPIC. Here's the 4Q2021 lineup:
THE HERO'S DETOUR: ALL OF THE MARVELS and other never-ending series.| THE HOLY FAMILY: Eternal rewards and divine details | ESCAPE VELOCITY: Emma Amos, 1937–2021
Adam also contributed an installment to the NERD YOUR ENTHUSIASM series, as well as an introduction and installment to the PROJECT: OBJECTIONABLE series.
*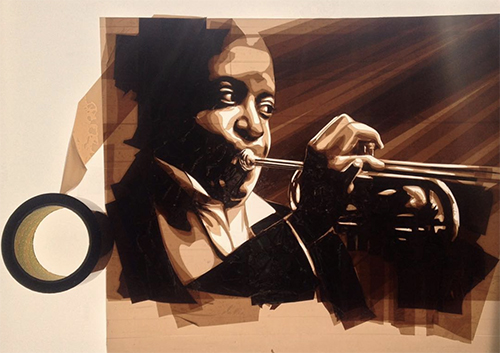 Peggy Nelson continued to investigate art and the virtual life through her two irregular series EYE CANDY and SIMULACRA. Here's the 4Q2021 lineup:
100 STAIRWAYS: Tom Compagnoni's mashup masterpiece of 100 YouTube covers of Stairway to Heaven | FOR #NOIRVEMBER: Max Zorn's packing tape noirs
Peggy also contributed an introduction to the NERD YOUR ENTHUSIASM series.
*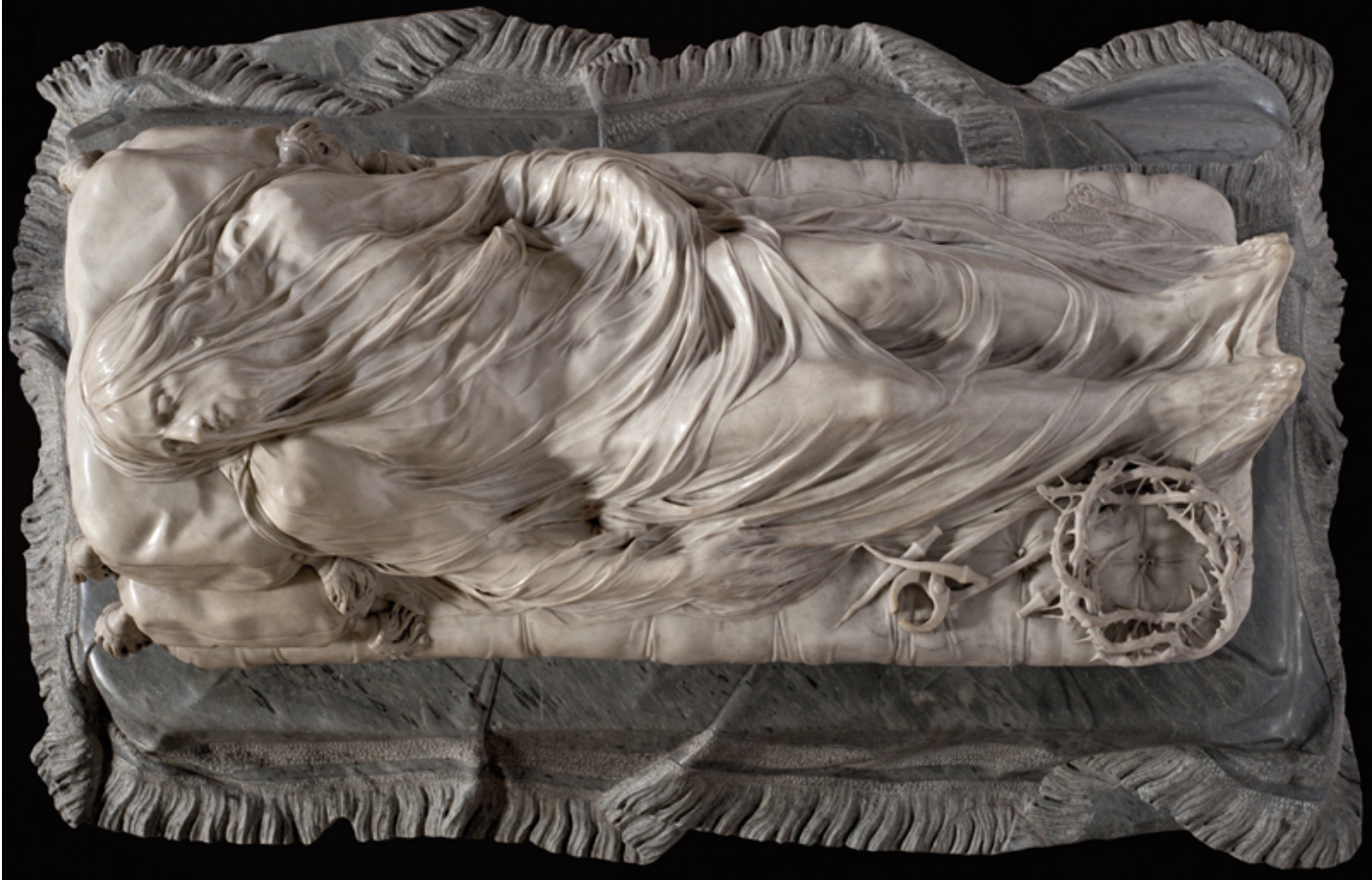 HILOBROW friend Wayne Chambliss contributed several further installments to NAPLES, an irregular series about the sculptural, architectural, and historical marvels of Naples. Here's the 4Q2021 lineup:
MONMOUTH STRIKES AGAIN: Did Caracalla break off the god king's golden nose? | LOVE'S LABOUR'S MISLAID: Coo-oo-ool Herc | THE EXPERIMENTALIST : "The fruit of my womb was the sun." | ALWAYS SOMEWHERE ELSE: "And sweet it is to wreck in such a sea."
---
RADIUM AGE SCI-FI
---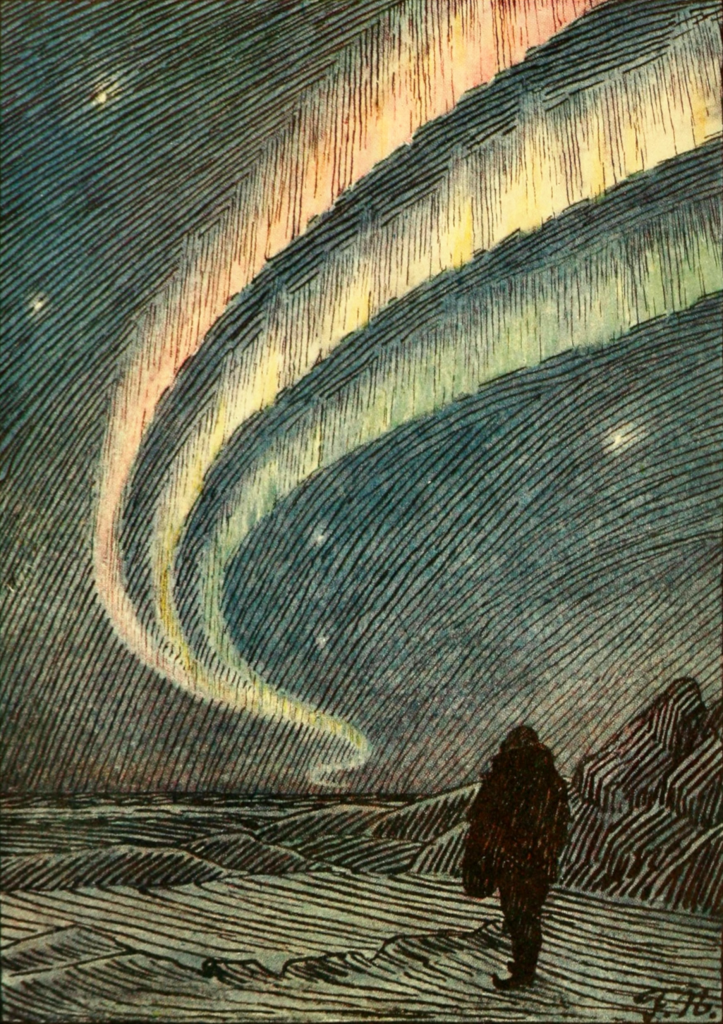 We continued to serialize proto-sf stories from the emerging genre's RADIUM AGE, c. 1900–1935. (We began serializing Radium Age stories in Spring 2012; we're now in our 10th year of doing so.) Here's the 4Q2021 lineup:
We also continued to serialize THE MOON POOL, a 1919 proto-sf novel — often cited as an influence on Lovecraft's Cthulhu mythos — by Abraham Merritt.
HILOBROW's Josh Glenn is editor of the RADIUM AGE series of reissued proto-sf stories forthcoming from MIT Press. More info here.
---
BEST ADVENTURES
---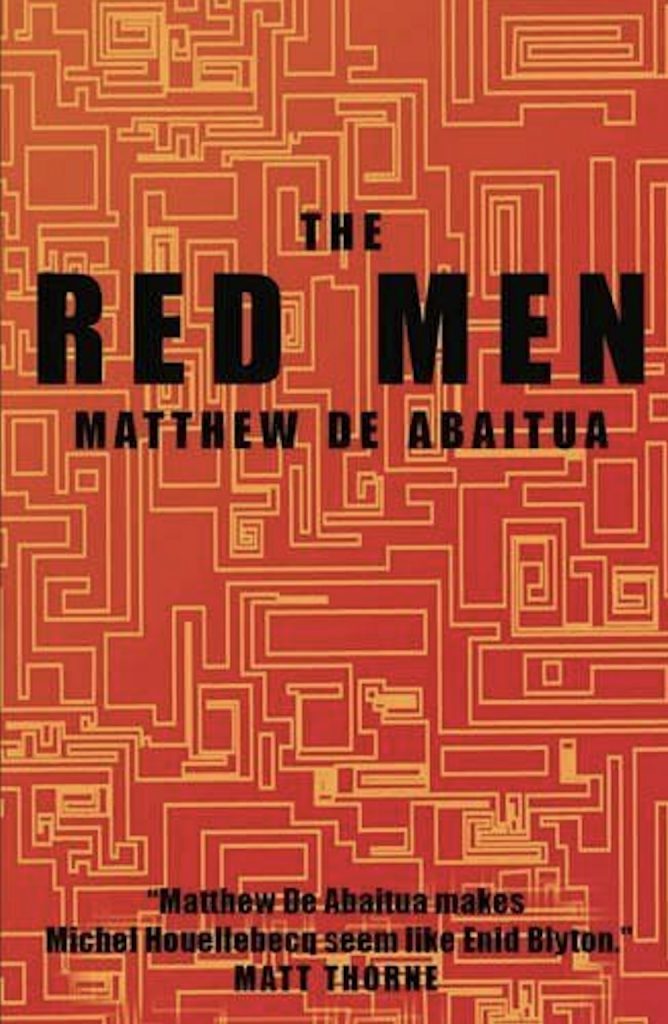 During 4Q2021, I assembled a preliminary list of HADRON AGE SF titles — science fiction adventures, that is, from 2004–2023 — that I've begun to read (or, in many cases, re-read). Eventually, as part of the ongoing BEST ADVENTURES project, I'll name my favorite 75 titles from this era.
Other SF-specific installments in the BEST ADVENTURES project include the following: 100 BEST RADIUM AGE (PROTO-)SCI-FI ADVENTURES | 75 BEST GOLDEN AGE SCI-FI ADVENTURES | 75 BEST NEW WAVE SCI FI ADVENTURES | 75 BEST DIAMOND AGE SCI-FI ADVENTURES.
---
CURATED SERIES
---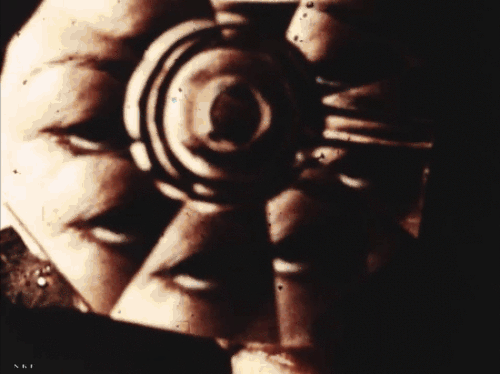 HILOBROW friend Erik Davis graciously allowed us to cross-post DISTENDED ANIMATION, a series featuring a few "favorite, mostly West Coast, experimental animations," from his newsletter Burning Shore.
*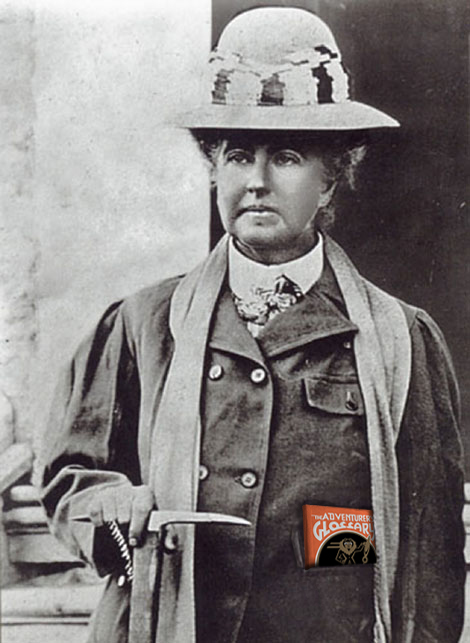 The series WATCHWORDS — cross-posted from Boing Boing — features excerpts from HILOBROW editor Josh Glenn's latest word-nerd book, The Adventurer's Glossary. Here's the lineup:
A-OK thru ALERT | CHANCE thru CLOBBERIN' TIME | GAMBIT thru GO FOR BROKE | KAPUT thru KING MIXER | MacGUFFIN thru MURPHY'S LAW | RAFFISH thru RONIN | WILSON thru WU WEI.
We're grateful to Boing Boing's Mark Frauenfelder!
*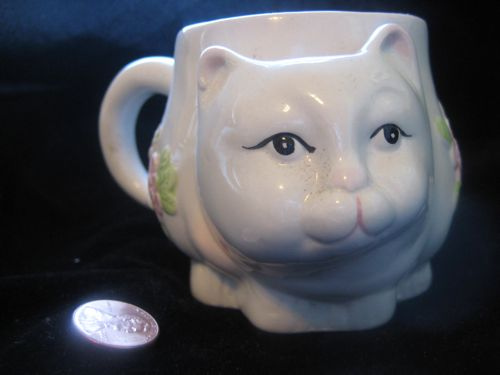 At Christmastime, we published the first five installments in a series — 12 DAYS OF SIGNIFICANCE — featuring stories from Josh Glenn and Rob Walker's 2009–2010 anthropological-literary experiment SIGNIFICANT OBJECTS. The installments that appeared in December 2021 are:
Tom Bartlett on DEVICE: To these conundrums we would respond, "You make a point." | Claire Zulkey on FLINTSTONE PEZ: It reminds me so much of my father. | Betsey Swardlick on DILBERT: I thought it was an attack on the holiday itself. | Sung J. Woo on BIRD FIGURINE: I'd never seen this figurine before. | Tom McNeely on CAT MUG: "It's hideously wonderful. I like it." | J. Robert Lennon on CHOIRBOY FIGURINE: I felt the shards of choirboy slice through my palm. | Matthew J. Wells on BBQ SAUCE JAR: "You must be a lunatic," said one of the waiters.
Five additional installments will appear in January 2022. This will have been the seventh time we've published a 12-days-of-significance series. More info about SIGNIFICANT OBJECTS and PROJECT:OBJECT here.
***
On to 1Q2022… Here's a SNEAK PEEK.