Eye Candy (51)
By: Peggy Nelson
November 17, 2021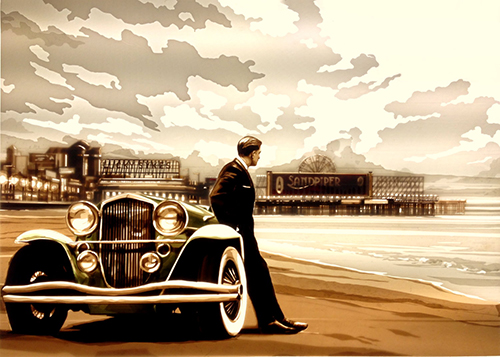 Just in time for #Noirvember, Eye Candy has found you some new noir!
What's new about it? Not necessarily the message, which comprises scenes from, or inspired by, the great midcentury noirs of (arguably) the genre's heyday. What's new is the medium. Artist Max Zorn fashions his uncanny faux-film stills out of…brown packing tape.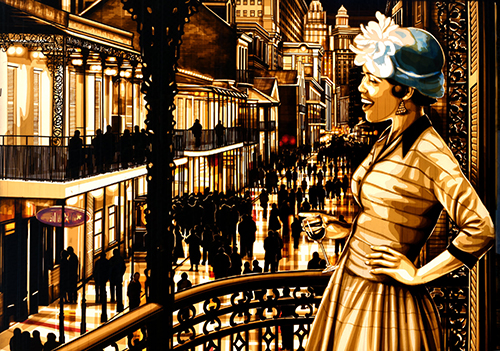 Armed with only tape rolls, an X-Acto knife and the ability to see the potential of this humble yet translucent adhesive, Zorn layers and trims and overlaps the material on glass, building up from palest sepia to almost-black. Eventually, the final piece emerges in a collaboration with light, not unlike the real film stock to which it pays homage.
Similar to Brazilian artist Vik Muniz, whose unlikely and overlooked materials, including ink, ketchup, and trash, result in images that partake of the spectacle even as they comment upon it, Zorn elevates packing tape to poignancy as he slices and sticks and composes in layers. Watch his process in this video:
Zorn describes how he came up with the idea:
"There's a lot of great street art by day, but it disappears after dark. I wanted to come up with urban art that uses nighttime as a setting, and there was nothing more inviting than the street lamps in Amsterdam."
Starting with paste-ups (hang-ups?) on lampposts, and gradually moving to bigger "canvases", such as car rear windows and bus stop kiosks, Zorn eventually brought his outside attitude inside, with easel- and wall-sized lightboxes that allow for ever-increasing detail and verisimilitude.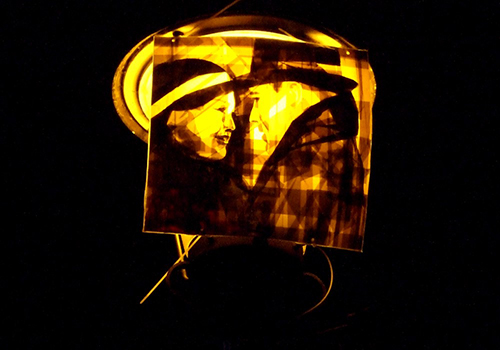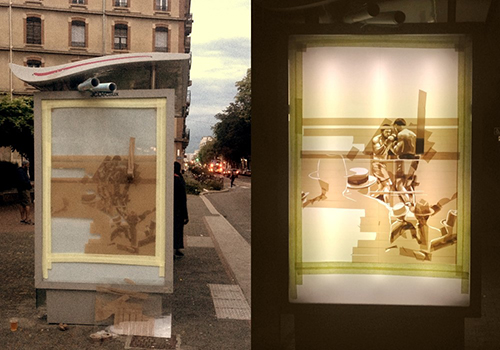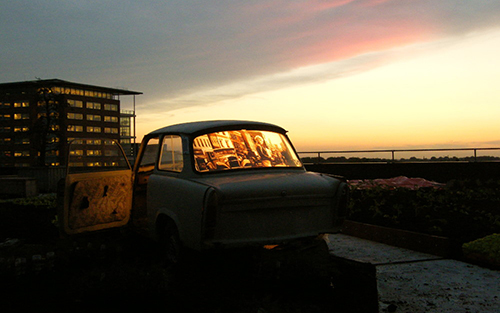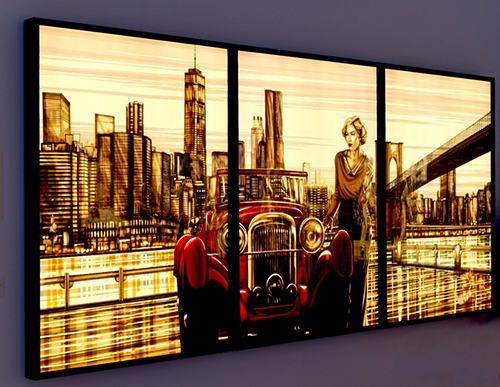 But it's not just any film, nor just any scene that will make the cut for Zorn's screens — his preferred aesthetic is film noir, his preferred era last century's midcentury, his preferred gaze somewhat sepia, but with a sharp edge. As the sun sets and the street lights quail before whatever may lurk in the hearts of men, Zorn's taped scenes reveal a still moment, captured forever on glass or plastic.
Forever? Well, you know that stuff's not coming off any time soon.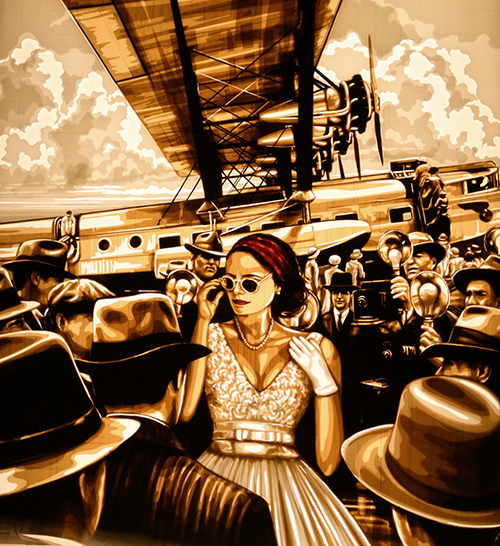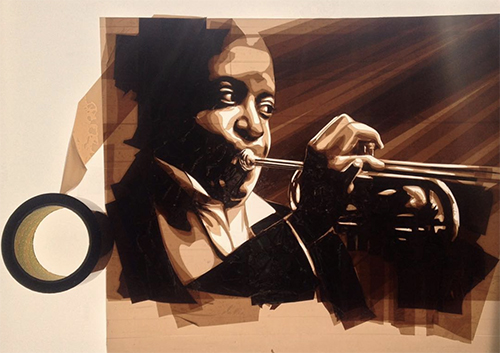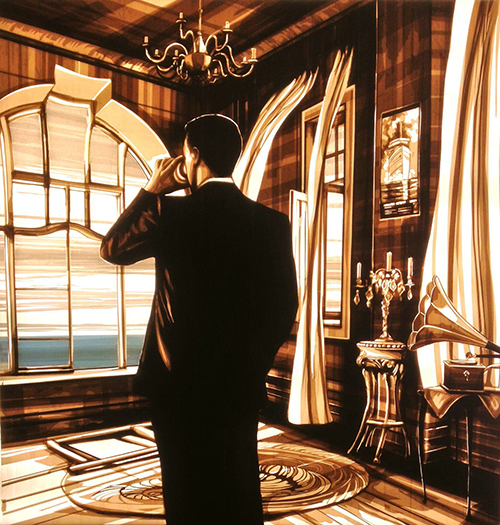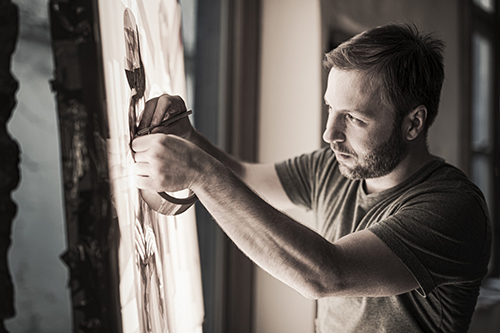 ***
Max Zorn: Instagram, maxzorn.com, tapeart.info, Stick Together Gallery
Vik Muniz: website, Lincoln after Brady (from Pictures of Ink)
More on Noirvember: Film Noir from Film School Rejects; "A month-long celebration of the shadowy world of film noir" by Jake Watt; #Noirvember on Twitter