HYPOCRITE IDLER 4Q2017
By: Joshua Glenn
December 31, 2017
To idle is to work on meaningful and varied projects — and also to take it easy. If you're interested in my 4Q2017 projects, please keep reading; otherwise, don't. The title of this series of posts refers to this self-proclaimed idler's inability to take it easy.
MORE HYPOCRISY: 2010 | 2011 | 2012 | 2013 | 2014 | 2015 | 2016 | 2017 | 2018 | 2019 | 1Q2020 | 2Q2020 | 3Q2020 | 4Q2020 SNEAK PEEK.
*
UNBORED
PROJECT:OBJECT
SEMIOTICS
HILOBROW
WRITING
HERMENAUTIC CIRCLE
TAKING IT EASY
*
UNBORED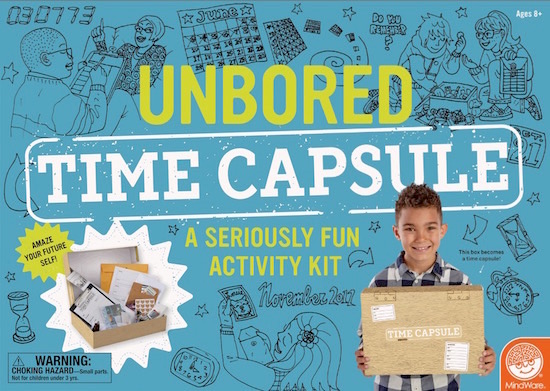 Fall was prize season for the year's best new toys and games — and UNBORED Time Capsule, which Elizabeth Foy Larsen and Tony Leone and I developed for MindWare, was a big winner! Our UNBORED Carnival kit didn't do too badly either.
The UNBORED Time Capsule kit won the following awards:
Here's more info on our new MindWare kits. Our previous kits were also well-received: UNBORED Disguises was named one of the Top Ten Toys of 2015 by Family Fun; and UNBORED Treasure Hunt was named one of the Best Games of 2015 by the Parents' Choice Awards.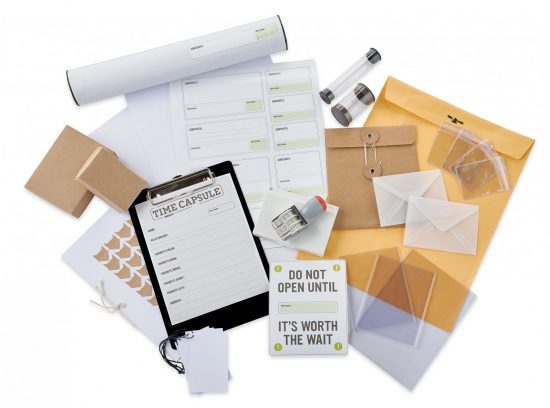 CHECK OUT ALL UNBORED KITS AT MINDWARE. The kits are also available from Amazon, and (hopefully) your local toy shop.
For more information on the UNBORED Project, please click here.
***
PROJECT:OBJECT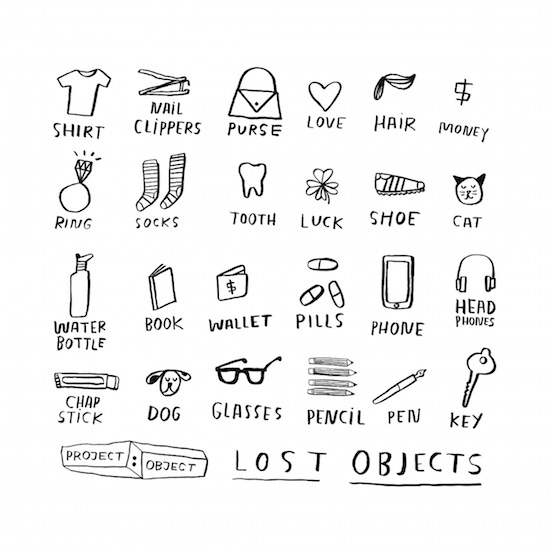 During 4Q2017, Rob Walker and I published 25 new nonfiction narratives, here at HILOBROW, as part of our ongoing PROJECT:OBJECT series. The theme, this time: LOST OBJECTS. Perhaps the object was misplaced, or given away… or perhaps it was destroyed, or stolen? However it was lost, the important question is: Why do some objects keep coming to mind, long after they've vanished from our lives? Here's the LOST OBJECTS introduction.
Also! We recruited 25 talented guest artists to illustrate the stories. We're thrilled with how this series turned out, and hope to develop an illustrated LOST OBJECTS book. Stay tuned…
Here's the LOST OBJECTS lineup:
Kate Bernheimer on MULLET WIG (ill. Amy Evans) | Dan Piepenbring on COLOGNE (ill. Josh Neufeld) | Doug Dorst on STRATOCASTER (ill. John Holbo) | Paul Lukas on VANILLA BEAN (ill. Allison Bamcat) | Mimi Lipson on DODGE DART (ill. Mister Reusch) | Luc Sante on CLUB CHAIR (ill. Kate Bingaman-Burt) | Nina Katchadourian on FOUNTAIN PENS (ill. Lisa Congdon) | Matthew Sharpe on BAUBLE (ill. Glenn Jones) | Claire Lehmann on PEANUT-BUTTER CRACKERS (ill. Karen Kurycki) | Jessamyn West on ENGINEER RING (ill. Amanda Clarke) | Mandy Keifetz on ORGONE ACCUMULATOR (ill. Emory Allen) | Molly Sauter on DESKTOP DOG (ill. Shayna Piascik) | Amy Thielen on DOG-FUR SCARF (ill. Heather Kasunick) | Stephen O'Connor on HUNTING HAT (ill. Oliver Munday) | Alice Boone on COLLEGE NEWSPAPERS (ill. Rick Pinchera) | Dante Ramos on ROAD ATLAS (ill. Joe Alterio) | Alex Balk on SHOOTING GALLERY (ill. John Lowe) | Chelsey Johnson on NOTEBOOK (ill. Rubi McGrory) | Susannah Breslin on SILICONE VAGINA (ill. Jennifer Heuer) | Seth Mnookin on .22 REVOLVER (ill. Alex Eben Meyer) | Dan Fox on CONKER (ill. Linzie Hunter) | Lisa Takeuchi Cullen on GLASS CLOCK (ill. Rose Wong) | Michael Tisserand on WALKING SHOES (ill. Jackie Roche) | Jeff Turrentine on BASEBALL MITT (ill. Andrew DeGraff) | Randy Kennedy on SNAKE RATTLES (ill. Max Temescu).
Rob and I are very grateful to the LOST OBJECTS volume's talented writers and illustrators, many of whom donated their fees to the ACLU.
***
SEMIOTICS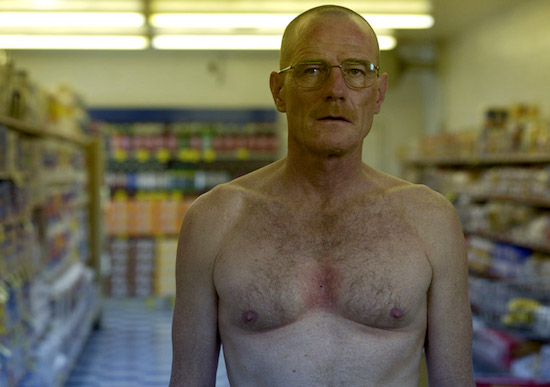 I'm co-founder of the semiotics-fueled branding and strategy agency SEMIOVOX, based in Boston and New York. During 4Q2017, we conducted US and global audits identifying and diagramming the networks of unspoken cultural codes — in categories from Spirits and Personal Care to Financial Planning and Energy Bars — around ideas, values, and higher-order benefits such as "Rewriting the Rules," "Playful Hedonism," "Unlocking Potential," "Discovering What Matters," and "Seeking Out the New." 1Q2018 is already shaping up nicely.
During 4Q2017, I traveled to Miami, New York, Secaucus, and elsewhere on Semiovox business. Why? In order to inform and inspire positioning, breakthrough pack design, retail design, and communications optimization, we often combine semiotic audits with qualitative research, from consumer-led shop-alongs and cultural tours to co-creation labs. Also, my business partner Ron Rentel (of Consumer Eyes) and I run face-to-face strategic and tactical workshops — designed to ensure that the audits' insights are immediately actionable — for brands, companies, and their agency partners. Ron, as usual, traveled around the world.
***
HILOBROW
I'm the editor and publisher, here at HILOBROW. To see what we've been up to — Adam McGovern's weekly THIS: series, Lynn Peril's monthly PLANET OF PERIL series, James Parker's KALEVALA series, curated reprints from friends, and more — please check out the HILOBROW 4Q2017 post.
In addition to the LOST OBJECTS series (see above), in this post I'll just mention two other 4Q2017 series that I edited for HILOBROW.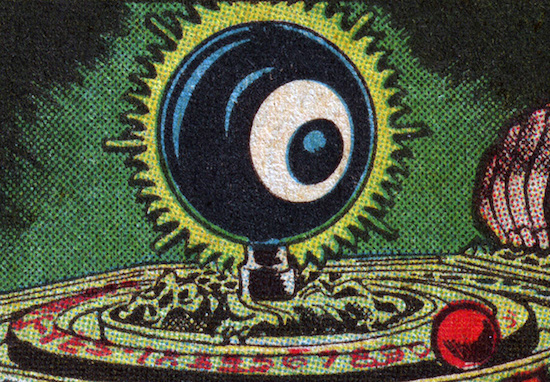 We began publishing a second HERMENAUTIC TAROT series, of 24 installments. The deck is composed of images drawn from HILOBROW friend John Hilgart's 4CP archive. Here's the 4Q2017 HERMENAUTIC TAROT lineup.
Lisa Jane Persky on EXPECTATIONS | Veda Hille on THE DUSTY REVEAL | Wayne Chambliss on THE RIDE-ALONG | Kenya (Robinson) on BALANCE BEAM | Ken Layne on THE DOPPELGÄNGER | David Levine on THE GROOVY | Joe Alterio on THE DROP-OFF | Jennifer Krasinski on PREDATORY VIGILANCE | Libi Rose on ELECTROMAGNETISM | Carl Wilson on THE TRACKER | Mimi Zeiger on THE RED MOON | Vanessa Berry on DARK MATTER | Peter Doyle on THE CHAIN OF FOOLS | Joy Press on THE WAYLAYER | Sarah Weinman on IN THE CORNER | Stephanie De Gooyer on THE INVASION | James Hannaham on THE URBAN HAWK | Annalee Newitz on THE PUBLIC CHARIOT | Jace Clayton on THE BLEACHED FLAG | Chenjerai Kumanyika on THE VEIL.
Four final installments to come in 1Q2018!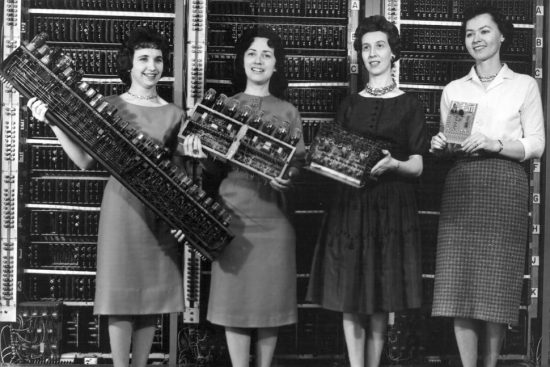 During 4Q2017, we wrapped up this year's weekly series #SQUADGOALS, which is dedicated to HILOBROW's friends' favorite collectives and cadres. Here's the 4Q2017 #SQUADGOALS lineup:
Gary Panter on THE TRIBE OF HIPPIES | Libi Rose on THE ENIAC TEAM | Ken Layne on THE MONKEY WRENCH GANG | Molly Wright Steenson on BAUHAUS | Anindita Basu Sempere on MEG MURRY'S FAMILY | Mimi Lipson on THE RUNAWAYS | Jordan Ellenberg on BOURBAKI | Michael Campochiaro on THE SUICIDE SQUAD | Deborah Wassertzug on THE BLOODHOUND GANG | Colin Dickey on ACÉPHALE | Douglas Wolk on SEVEN SOLDIERS OF VICTORY | David Smay on THE MYSTIC KNIGHTS OF THE OINGO BOINGO | Karinne Keithley Syers on BLACKLIPS PERFORMANCE CULT.
I am very grateful to HILOBROW's talented and generous contributors — many of whom have donated their writing/illustration fees to the ACLU.
***
WRITING
During 4Q2017, I contributed new installments to two HILOBROW series.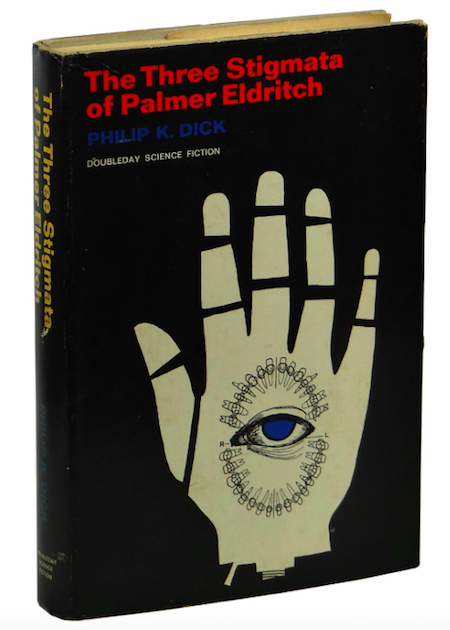 I offered notes on a few of my favorite New Wave (1964–1983) science fiction novels, for NEW WAVE SCI-FI 75. As its title suggests, there will be 75 installments in all. Here's the 4Q2017 lineup:
J.G. Ballard's The Burning World (1964) | Philip K. Dick's Martian Time-Slip (1964) | William Burroughs's Nova Express (1964) | Frank Herbert's Dune (1965) | Philip K. Dick's The Three Stigmata of Palmer Eldritch (1965) | Samuel R. Delany's Babel-17 (1966) | Philip K. Dick's The Unteleported Man (1966) | J.G. Ballard's The Crystal World (1966) | Philip K. Dick's Now Wait for Last Year (1966) | Ursula K. Le Guin's Rocannon's World (1966) | Samuel R. Delany's The Einstein Intersection (1967) | Roger Zelazny's Lord of Light (1967) | Harlan Ellison's (ed.) Dangerous Visions (1967) | Anna Kavan's Ice (1967).
The complete NEW WAVE SCI-FI 75 list (a work in progress) is here.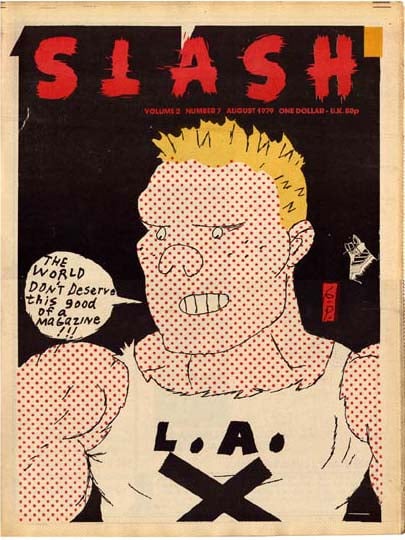 As part of my ongoing BEST ADVENTURES series, during 4Q2017 I offered notes on 40 of my favorite adventures. The goal, eventually, is to identify the 10 best adventures from each year of the 20th century. Here's the 4Q2017 BEST ADVENTURES lineup.
***
HERMENAUTIC CIRCLE
THE HERMENAUTIC CIRCLE is a secret(ive) society that I've superintended for over ten years now. I'm not at liberty to discuss the HC, but you can read what may or may not be a parodic version of our history here.
***
TAKING IT EASY
In the taking it easy department…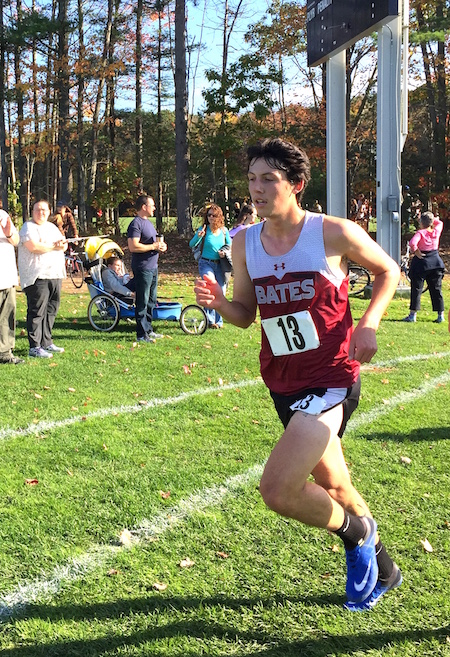 Susan and I attended high school (Max) and college (Sam) cross-country meets around New England, this fall.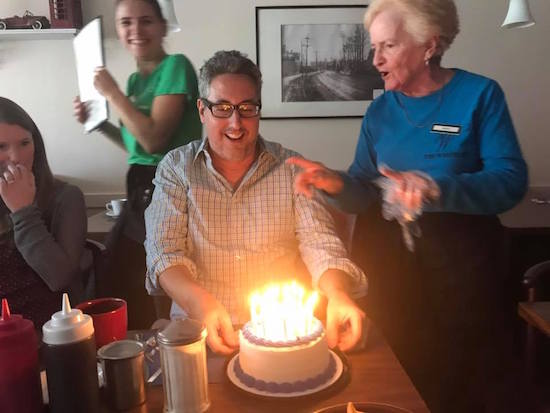 In October, I turned 50! Here I am celebrating with the staff of the Westbury Diner.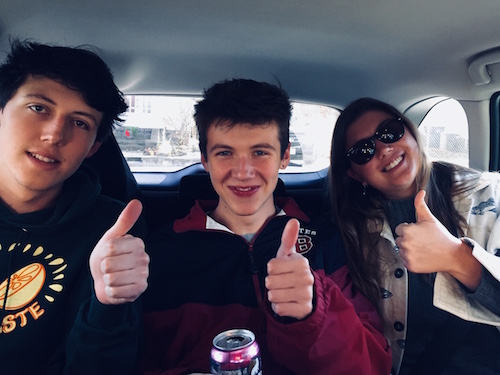 In November, we enjoyed hosting our niece Haley for Thanksgiving.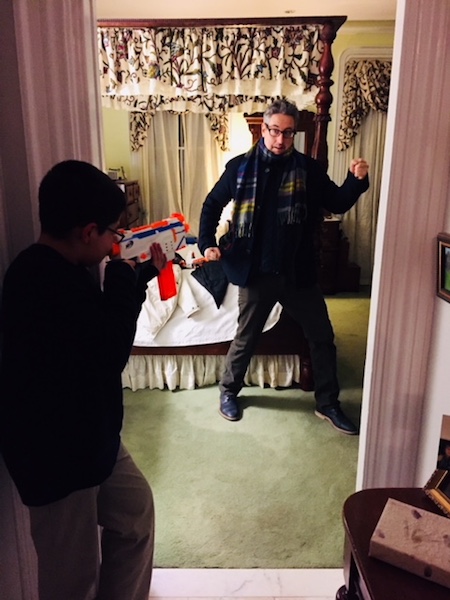 In December, I went to my friend Chris's 50th birthday party and this happened.
***
On to 1Q2018!
MORE HYPOCRISY: 2010 | 2011 | 2012 | 2013 | 2014 | 2015 | 2016 | 2017 | 2018 | 2019 | 1Q2020 | 2Q2020 | 3Q2020 | 4Q2020 SNEAK PEEK.