HYPOCRITE IDLER 2Q2020
By: Joshua Glenn
June 30, 2020
To idle is to work on meaningful and varied projects — and to take it easy. The series title refers to this self-proclaimed idler's inability to take it easy.
HILOBROW is a noncommercial blog! The info below should not be construed as a vulgar advertisement for SEMIOVOX, UNBORED, THE ADVENTURER'S GLOSSARY, MIT PRESS's RADIUM AGE SERIES, SEMIOFEST SESSIONS, LOST OBJECTS, GO WEST, or any of my various more-or-less profitable projects. It is merely an update on my doings and undoings — in this case, during 2Q2020.
I'm writing this during the fourth month of lockdown. Hope this moment finds you safe and sound, and doing as OK as possible.
MORE HYPOCRISY: 2010 | 2011 | 2012 | 2013 | 2014 | 2015 | 2016 | 2017 | 2018 | 2019 | 2020 | 2021 | 2022 | 1Q2023 | 2Q2023 | 3Q2023 | 4Q2023.
***
---
SEMIOTICS-FUELED BRAND CONSULTING
---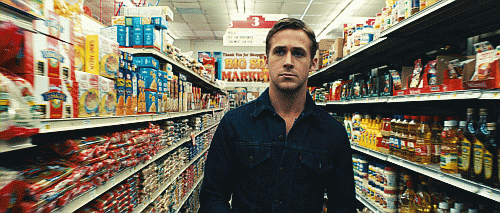 Above: Josh conducting research in the field.
I've been a consulting semiotician for over 20 years, now; in 2014, Ron Rentel (head of Consumer Eyes) and I cofounded the semiotics-fueled branding consultancy SEMIOVOX. As you might imagine, we've been fielding a lot of enquiries from marketing directors and consumer insights managers, of late — particularly from brands in the Household Cleaning and Health & Wellness categories. Anticipating this, during early 2Q2020 we conducted a proprietary audit of the Cough/Cold/Flu + "COVID-19 Relief" space — which you can read about at our new website. We've conducted a couple of fascinating audits during 2Q2020, and we're fielding numerous RFPs for 3Q2020 and beyond. Interesting times.
We're happy to share our insights, pro bono, with nonprofit organizations working on COVID-19 relief projects.
---
SEMIOVOX.COM
---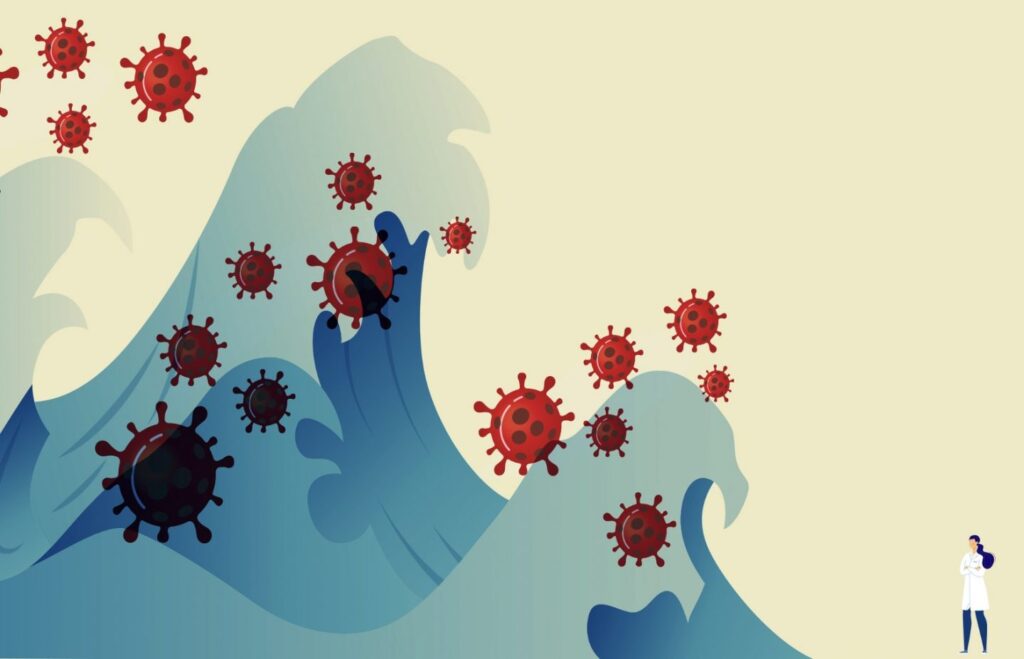 In April, Semiovox relaunched SEMIOVOX.COM with a new design and interface — developed in collaboration with our long-time friends and collaborators at Tony Leone Design.
The website SEMIOVOX, which features daily content, is dedicated to decoding the world of culture, design, and marketing. Here are a few recent examples:
Thanks to HILOBROW friend Seth, for the portraits of SEMIOVOX's partners; and to HILOBROW friend Richard Nash, for the career coaching.
---
RADIUM AGE REISSUES
---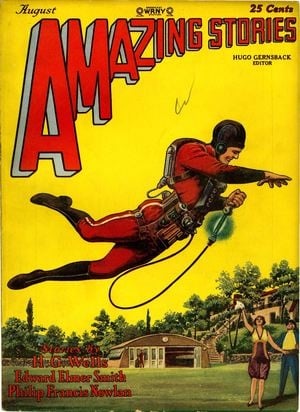 I imagined that I'd shelved the RADIUM AGE (PROTO-)SCIENCE FICTION project — after writing a series for io9.com in 2008–2009, reissuing 10 Radium Age titles in 2012–2013, and producing a list of the 100 best Radium Age adventures in 2015–2016 — forever. However, I have an exciting new update.
As of Spring 2022, I'll be editing RADIUM AGE, a series reprinting selected proto-sf novels from c. 1900–1935, with new scholarly introductions, for The MIT Press — one of the largest and most distinguished university presses in the world and a leading publisher of books and journals at the intersection of science, technology, art, social science, and design. I'm grateful to Susan Buckley and Noah Springer at The MIT Press, and also to the peer reviewers who responded so thoughtfully (and critically) to our series proposal.
Although Spring 2022 feels a long way off, there's much to be done in the interim. I'm excited to assemble an advisory panel (Anindita Banerjee, Sean Guynes, Sherryl Vint, and Annalee Newitz have signed on, so far), select the first season's titles, and strategize about how to add value to these titles via new introductions and afterwords — by scholars and sf practitioners alike.
PS: Let me recommend to your attention the Stanisław Lem series, acquired by Susan, which The MIT Press has recently published.
---
UNBORED ROAD TRIP
---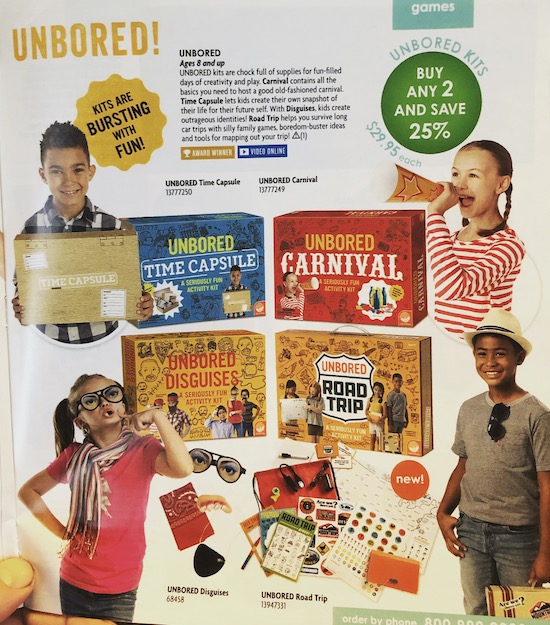 I've given away many UNBORED books and activity kits to shut-in family and friends, during 2Q2020.
UNBORED ROAD TRIP, the most recent kit that I developed with Elizabeth Foy Larsen and Tony Leone (with important assistance from Cara Ciardelli and Mister Reusch), is now available from MindWare. We hear that it is selling quite well. Who could have predicted that foreign travel would be out of the question, this year, and that road trips would be a major trend? Not us.
---
THE SEMIODEX
---
During 2Q2020, Semiovox has been working with our (very old, since childhood) friends at Yellahoose to migrate the SEMIODEX, Semiovox's ever-evolving database of 130,000+ meta-tagged images, away from Flickr and into a proprietary server running the photo-gallery software Piwigo. We're also grateful to our friend and colleague, metadata librarian Kelly Webster, for her consultation.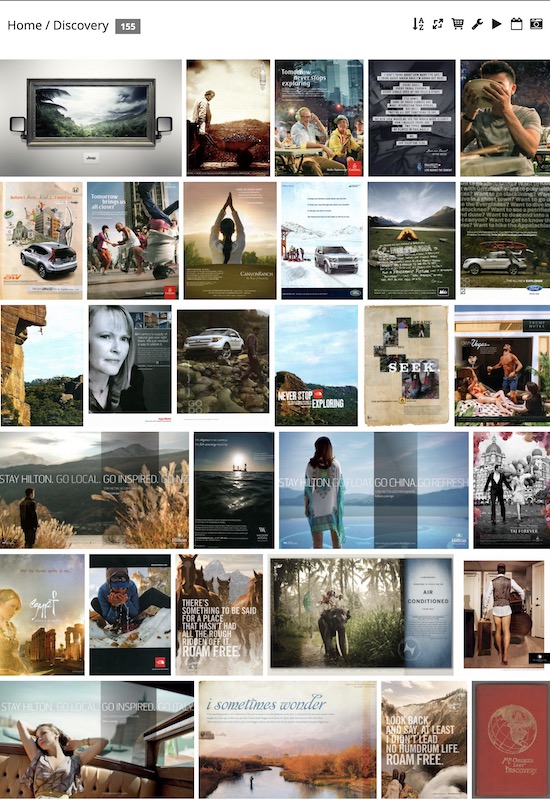 The SEMIODEX is password-protected. Eventually, we'll make some version of the database browsable by clients.
---
HILOBROW
---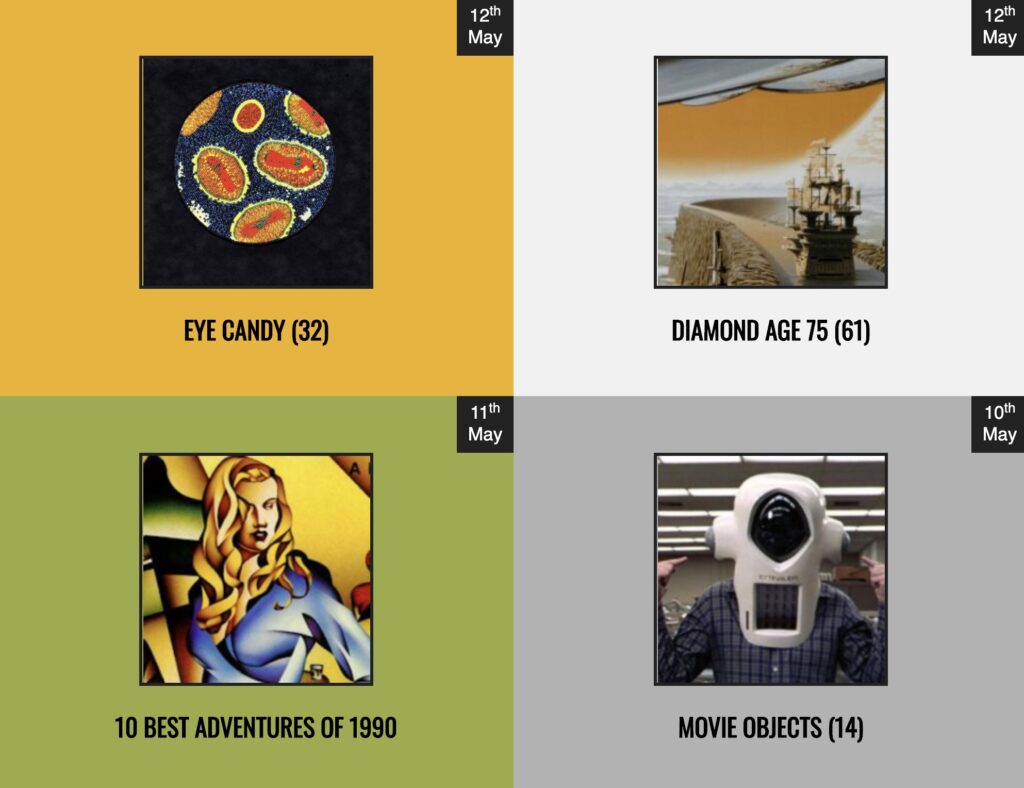 I'm the editor and publisher, here at HILOBROW. To see what our talented friends and contributors have written since April 1, please check out the HILOBROW 2Q2020 post. To see what we're planning for the next three months, please check out the HILOBROW 3Q2020 SNEAK PEEK post.
Below, I'll just mention two 2Q2020 series that I edited, plus one literary event.
---
MOVIE OBJECTS
---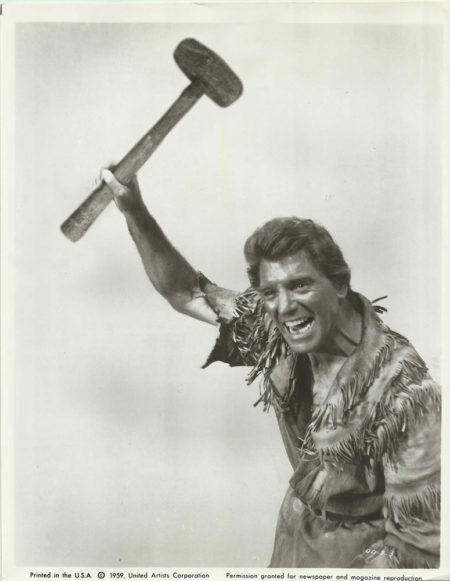 During 2Q2020, PROJECT:OBJECT published its ninth volume of nonfiction narratives devoted to significant objects, here at HILOBROW. This time around, the volume's theme was MOVIE OBJECTS.
Rob Walker and I invited 25 talented writers to discuss objects — whether, e.g., props used in stage business to establish character, synecdochal or metonymic keys unlocking the movie's theme, or MacGuffins — from movies. Here's the MOVIE OBJECTS lineup:
Ramona Lyons on EYE OF THE SERPENT (CONAN THE BARBARIAN) | Faythe Levine on BEDKNOB (BEDKNOBS AND BROOMSTICKS) | Gerald Peary on CUP OF COFFEE (THE BIG HEAT) | Christopher Orr on TOM'S HAT (MILLER'S CROSSING) | Lynn Peril on TRANSISTOR RADIO (DR. STRANGELOVE) | Whitney Bowers on DUCT TAPE (NOW AND THEN) | Kio Stark on CANDLE (DEBBIE DOES DALLAS) | Tom Roston on CALCULATOR WATCH (BREAKFAST CLUB) | Miranda Mellis on LIMOUSINE (MELANCHOLIA) | Carolina A. Miranda on HAUNTED ACCORDION (THE WIND JOURNEYS) | Vanessa Berry on FIBREGLASS MARLIN (LOVE SERENADE) | June Thomas on CERAMIC DUCKS (A TASTE OF HONEY) | Madeline Ashby on LETTERS OF TRANSIT (CASABLANCA) | Dave Walker on ETTINAUER 226-XL (REAL LIFE) | Jonathan Lethem on SINGLE-JACK HAMMER (EARTH ABIDES) | Guy Trebay on STAMPS (CHARADE) | Annie Nocenti on PASSPORT (THE PASSENGER) | Tony Arcabascio on SHEEPSKIN COAT (BEAT STREET) | Alix Lambert on TYPEWRITER (MARY AND MAX) | John Sellers on WHITEBOARD (A QUIET PLACE) | Carlo Rotella on POWDERING CONE (REIGN OF TERROR) | Laura Miller on SEVERED EAR (BLUE VELVET) | Josh Glenn on CASSETTE TAPE (BREATHLESS) | Vicente Lozano on NOTEBOOK (WHERE IS THE FRIEND'S HOME?) | Jeff Malmberg on SPAGHETTI SAUCE (THE GODFATHER).
Rob and I are very grateful to the series contributors, many of whom have donated their fees to the ACLU. Thanks, Boing Boing, for driving a lot of traffic to this series.
*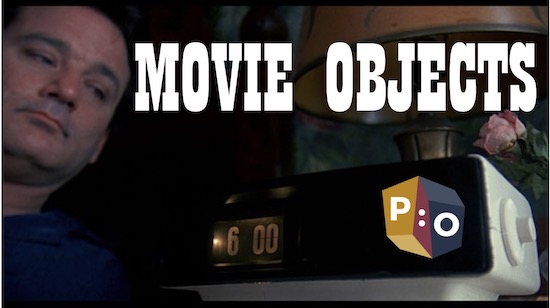 Rob Walker and I co-wrote the introduction to the Movie Objects series. Here's an excerpt:
Metaphor's communication of meaning is relatively straightforward. But when metonymy pops up, it suggests that the movie in question has a more elusive theme than we might have recognized. "The limousine's refusal/inability to do what it is supposed to do," notes Miranda Mellis in her essay on Lars von Trier's 2011 movie Melancholia, for example, "foreshadows the bride's refusal/inability… to reproduce the status quo."
*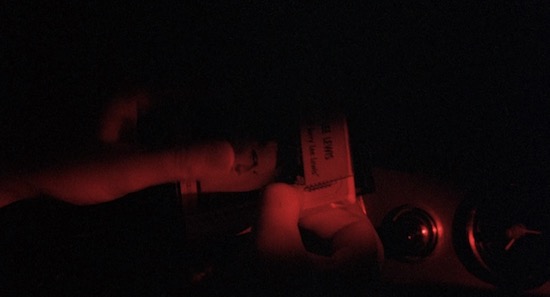 I contributed one Movie Objects installment — a short post about the cassette tapes in the 1983 remake of Breathless. Here's an excerpt:
"We got some music here?" Jesse asks, rhetorically. He scrutinizes three cassette tapes found in the car, and laughs in disbelief at their lameness. "Hey, you're pretty," he says, throwing the first one out the window. "Disco, Manilow," he sneers, tossing the others after it. Cassette-hitting-highway noises have been added to the soundtrack.
PS: Rob and I found a terrific publisher for our LOST OBJECTS book. Although our plans were delayed by COVID-19, we're cautiously optimistic that we'll be able to publish the book in Spring 2021.
---
KLAATU YOU
---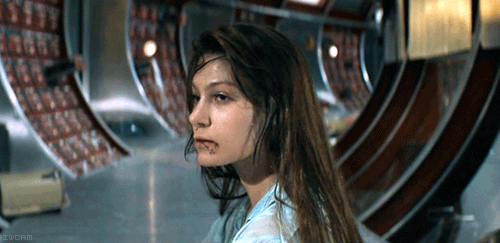 The weekly series, here at HILOBROW in 2020, is: KLAATU YOU. I've invited 52 of HILOBROW's friends and regular contributors to wax enthusiastic about pre-Star Wars sci-fi movies. Here's the 2Q2020 lineup:
Lynn Peril on ATTACK OF THE 50 FOOT WOMAN | Peggy Nelson on SOLARIS | Adrienne Crew on LOGAN'S RUN | Ramona Lyons on THE MAN WHO FELL TO EARTH | Kio Stark on THE STEPFORD WIVES | Dan Fox on FANTASTIC PLANET | Chris Lanier on IKARIE XB-1 | Devin McKinney on IDAHO TRANSFER | Mark Kingwell on THUNDERBIRDS ARE GO | Luc Sante on THE TENTH VICTIM | William Nericcio on DEATH RACE 2000 | Rob Walker on CAPRICORN ONE | Gary Panter on ANGRY RED PLANET.
I am very grateful to the series' contributors, many of whom have donated their fees to the ACLU.
---
QUARANTINE KALEVALA
---
On April 25th, James and Kristin Parker, Susan Roe, and I organized the KALEVALA ZOOM ORGY, a special pandemical in-your-living-room presentation of James's Kalevala bastardizations. You can watch our glitchy, amateurish, but rousing version on YouTube.
James, Kristin, Susan and I are very grateful to the Kalevala Zoom Orgy players — including Nina MacLaughlin, Linda Viens, Matthew Battles, Nate McBride, Christine Beggan, Tom Nealon, Sabine Hrechdakian, and J.D. Daniels. Thanks, Kaethe Hostetter, Nate and Christine for the evocative and illustrative music!
*
HILOBROW serialized James's Kalevala bastardizations from 2016–2018; it has never appeared anywhere else. So when fans want more, they hassle me: "When will James bastardize the rest of the Kalevala?" You're asking the wrong question, friends: "How will James bastardize the rest of the Kalevala?" is more to the point.
During 2Q2020 I forced my way into James's cobwebbed stronghold, and demanded that he revive the moribund project.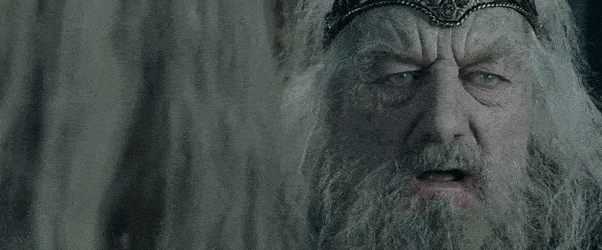 Slowly James rose to his feet, leaning heavily upon a short black staff with a handle of white bone. "I greet you," James said to me, "and maybe you look for welcome. But truth to tell your welcome is doubtful here, Josh. You have ever been a herald of woe. Troubles follow you like crows, and ever the oftener the worse."
Ignoring this unkind (and grammatically complex) jibe, I revealed to James a purposely provocative, mythopoetic, science-fantastical plan for how he might return to the attack on his Kalevala project. My proposed means of answering these questions is flawed, I know. But might not certain aspects of my proposal jumpstart the stalled engine of James's imagination?
From my old friend's hand the black staff fell clattering on the stones. He drew himself up, slowly, as a man that is stiff from long bending over some dull toil. Now tall and straight he stood, and his eyes were clear as he looked into the opening sky. "Dark have been my dreams of late," James said, "but I feel as one new-awakened. I would now that you had come before, Josh. For I fear that already you have come too late, only to see the last days of my Kalevala project. What is to be done?"
"Much," said I.
---
SEMIOFEST 2020
---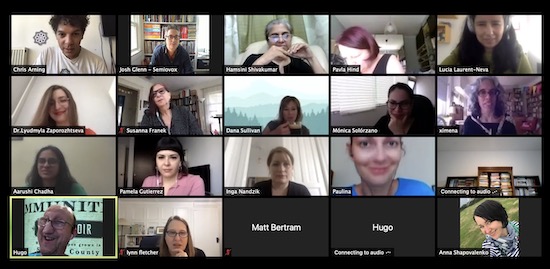 On May 28, I was supposed to be in Mexico City, presenting a case study — an audit of Female Empowerment codes that we conducted on behalf of Luna Bar — at SEMIOFEST, an annual gathering of semioticians from around the world. Because of the epidemic, a couple dozen of us gathered instead for a zoom call. I very much enjoyed discussing the semiotics of our respective governments' responses to COVID-19 in a breakout session with Aarushi Chadha (India), Mónica Solórzano Zavala (Mexico), Paulina Goch-Kenawy (Poland), and Serdar Paktin (in London, but reporting on Turkey). We're all very grateful to Semiofest organizers Chris Arning, Pavla Hind, Lucia Laurent-Neva, and Hamsini Shivakumar.
---
BEST ADVENTURES
---
During 2Q2020, I continued to research, read, and write about my favorite 20th century adventure novels for HILOBROW. For example: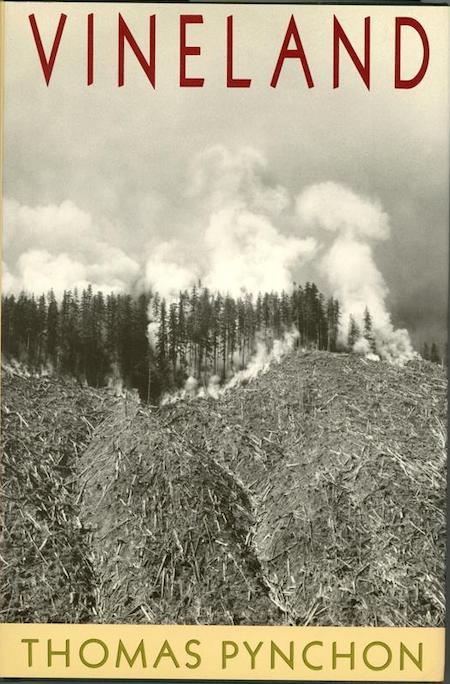 HILOBROW published four new installments in my BEST ADVENTURES project, which chronicles my ongoing effort to identify the 10 best adventures I've read from each year of the 20th century. Here's the 2Q2020 BEST ADVENTURES lineup:
Each BEST ADVENTURES installment was first published as 10 individual posts.
*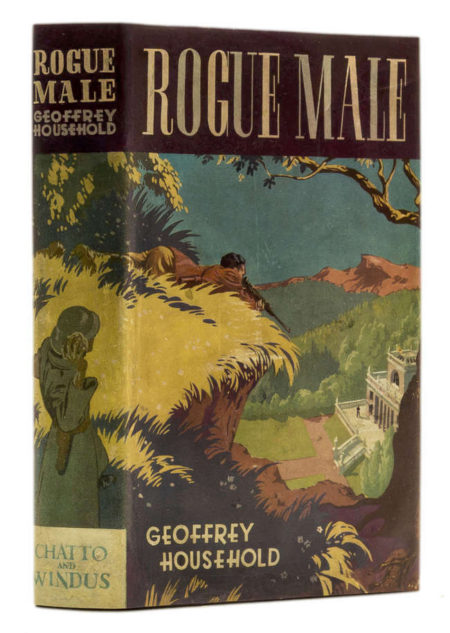 In April, I published a list of my favorite 250 20TH-CENTURY ADVENTURES. (This page supersedes my 2013 list of The 200 Greatest Adventures of 1804–1983.) There are 225 titles listed on the brand-new Best 250 page, so far; dating from 1904–1993. Early next year, I'll finish up with 25 titles from 1994–2003. Thanks, Boing Boing, for driving a lot of traffic to this list.
*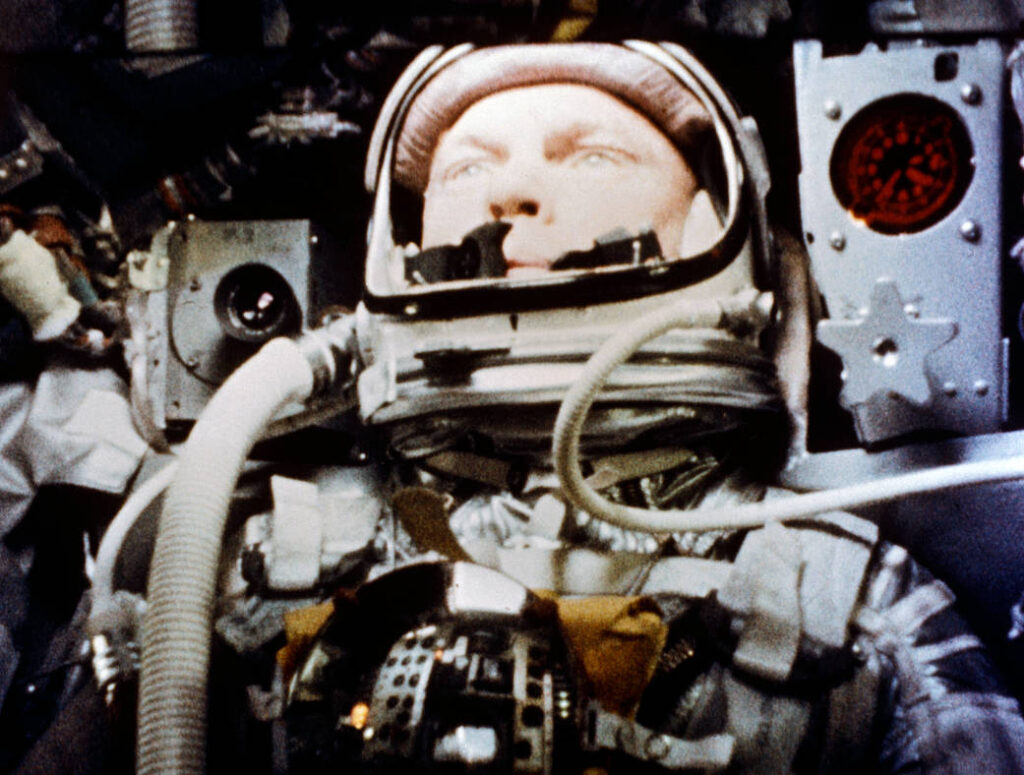 Also, during 2Q2020 Mark Kingwell, Seth, and I were invited to submit a proposal for THE ADVENTURER'S GLOSSARY to a Canadian university press. It would be a treat to publish the long-awaited sequel to The Idler's Glossary (2008) and The Wage Slave's Glossary (2011) with these brilliant collaborators.
Speaking of Mark, he guest-edited the Spring 2020 issue of Queen's Quarterly, a Canadian journal of literature, art, and cultural studies. The theme he chose was Apophenic Adventure. Click here to read about Mark's essay, which features an excerpt from our long exchange on the subject of adventure lit.
---
DIAMOND AGE SCI-FI
---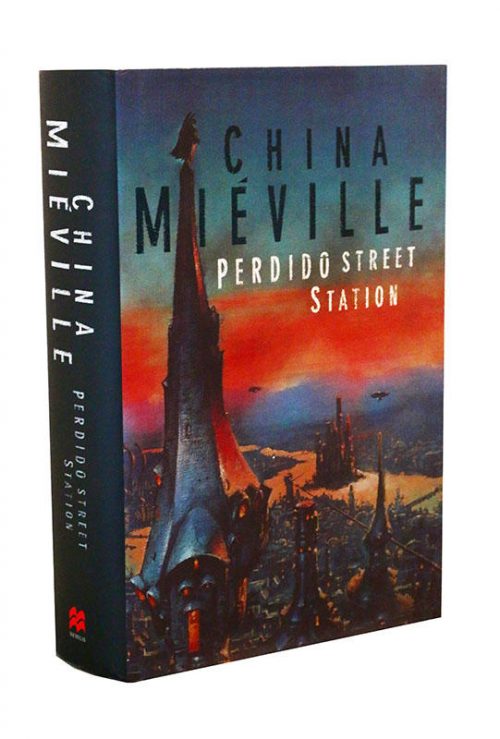 During 2Q2020, HILOBROW continued to publish DIAMOND AGE 75, a lit-list series identifying my 75 favorite science-fiction novels published during the Eighties (1984–1993) and Nineties (1994–2003). Here's the 2Q2020 series lineup:
William Gibson's ALL TOMORROW'S PARTIES | Alan Moore's THE LEAGUE OF EXTRAORDINARY GENTLEMEN | Bruce Sterling's ISLANDS IN THE NET | Ken MacLeod's THE SKY ROAD | China Miéville's PERDIDO STREET STATION | Iain M. Banks's LOOK TO WINDWARD | Ken MacLeod's COSMONAUT KEEP | Nalo Hopkinson's MIDNIGHT ROBBER | Lewis Trondheim and Manu Larcenet's ASTRONAUTS OF THE FUTURE | Ken MacLeod's DARK LIGHT | Carol Emshwiller's THE MOUNT | Octavia E. Butler's CLAY'S ARK | China Miéville's THE SCAR.
The complete DIAMOND AGE 75 list (in progress) is here.
---
GO WEST
---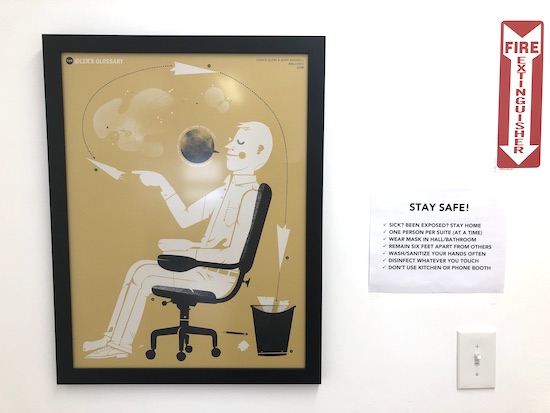 GO WEST, the co-working I space that I cofounded here in Boston's West Roxbury neighborhood, and which serves as SEMIOVOX and HILOBROW headquarters, reopened in June after two months. Almost every single member stuck with us during the first phase of the COVID-19 epidemic, continuing to pay rent so that we could stay in business. We're so grateful! Now we're all working in shifts — so that nobody is ever in the same suite at the same time. It's less convivial, for sure, but we're glad to be back at our desks.
This is not an advertisement for Go West. In fact, we're not currently accepting new members — we're at (COVID-era) capacity!
---
SEMIOPUNK SCI-FI
---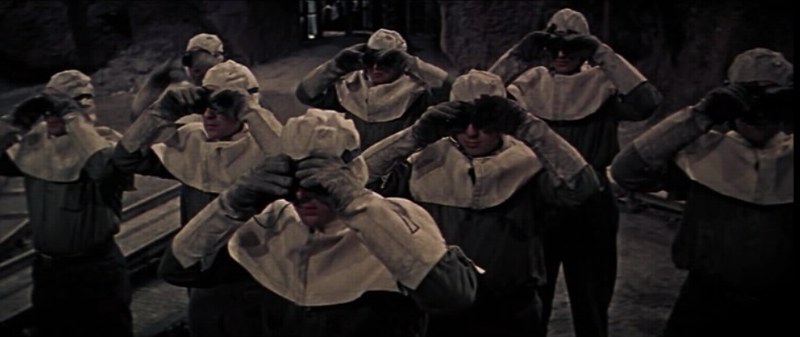 I've speculated for years about a semiotics-inflected sub-genre of Science Fiction — for example, in this 2010 post originally published by the website SEMIONAUT. In the early days of the Coronavirus lockdown, Peggy Nelson invited me to contribute to TEN DAYS, a Decameron-esque story-telling series here at HILOBROW. So… I wrote a short novella (a work in progress, hopefully a novel in the works), from which I extracted the "semiopunk" story VALIDATION SESSION. Hope you enjoy it…
---
SETH'S DOMINION
---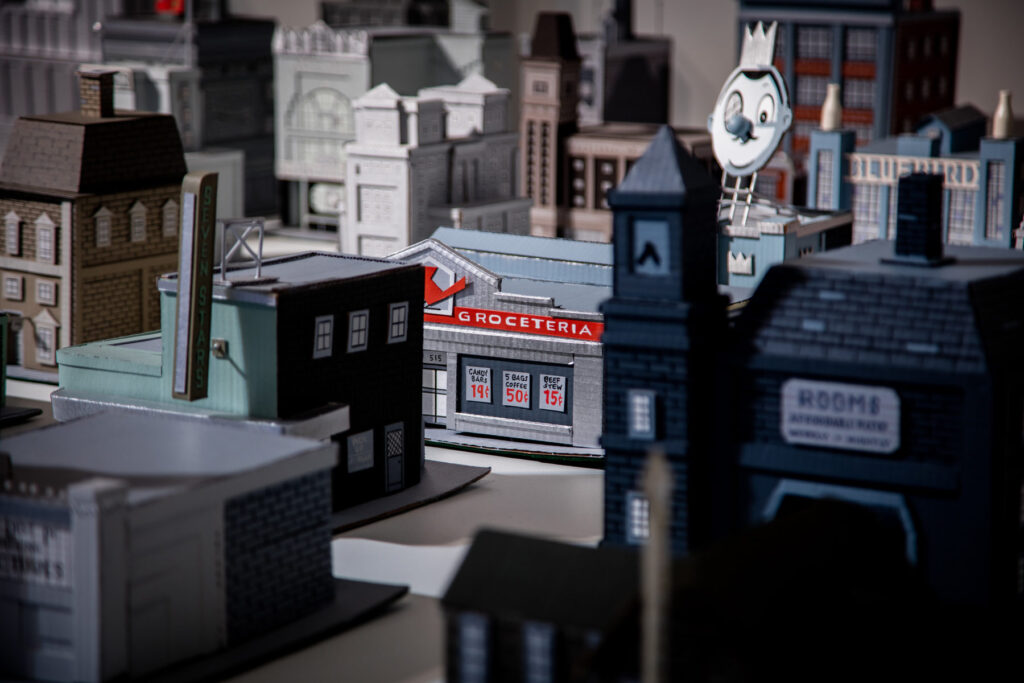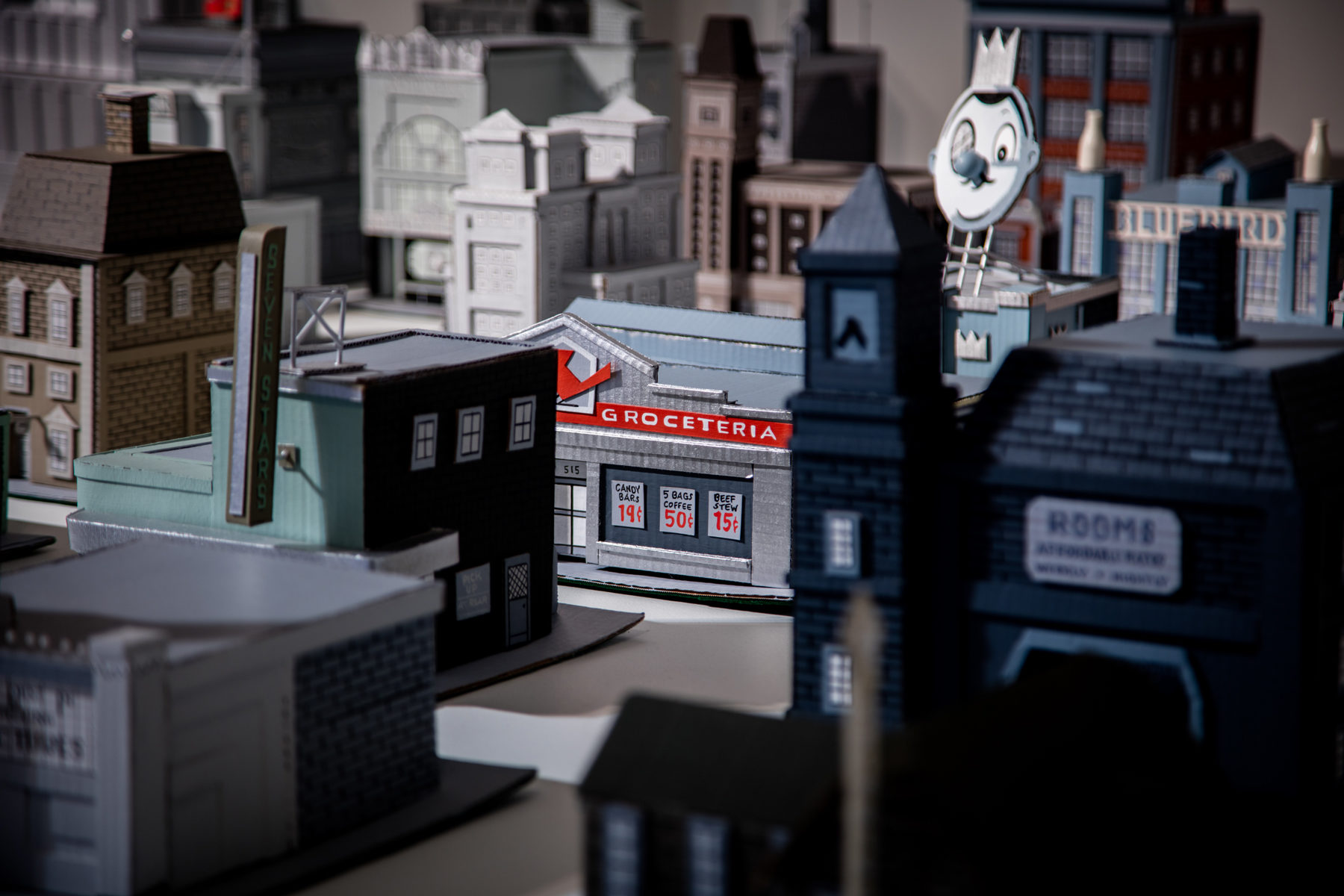 In April, Architecture Boston — an online journal published by the AIA's Boston chapter — published TO ROAM HIS DOMINION — my story about the cardboard city that the great cartoonist Seth has constructed in his home studio in Guelph, Ontario. Here's an excerpt:
Dominion is a populated yet desolate town — all the better to roam freely in. Seth's comics, which often feature dozens of wordless panels, are appealing and evocative precisely because we can wander idly within them. Seth's characters don't achieve objectives; neither do his readers. It's a ruminative, even cunctative experience.
FYI, my colleagues Tony Leone and Cara Ciardelli designed the (gorgeous) Architecture Boston feature.
PS: In mid-May, I interviewed Seth as part of a Facebook Live telethon showcasing Canadian comics retailers and creators. The goal was to raise money for retailers who were struggling during the shutdown.
---
COOL TOOLS
---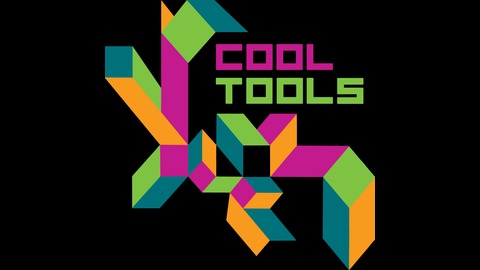 In June, I was the featured guest on an episode of Kevin Kelly and Mark Frauenfelder's popular podcast COOL TOOLS. Some years ago, I appeared several times on Mark's GWEEK podcast, so it was fun to catch up. The episode is here, and if you can't stand my voice that's OK — they've transcribed the essential parts of our discussion.
---
TAKING IT EASY
---
What does "taking it easy" even mean, during a lockdown?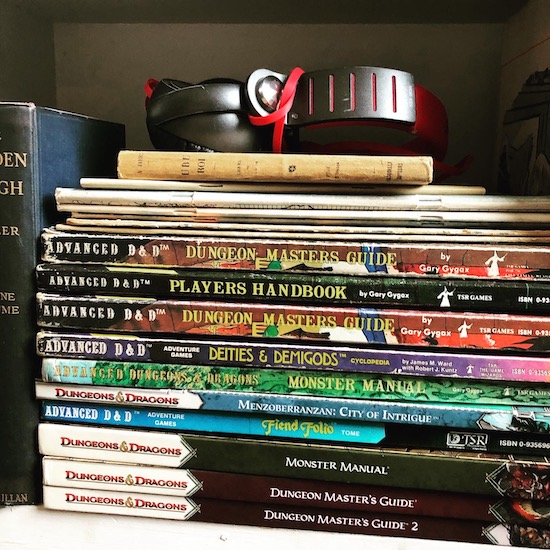 In April, I moved out of my co-working office and set up shop in what used to be the kids' playroom, shoulder to shoulder with Susan. I loved spending two months working from home. I'm more productive, now that I'm back in my office — but it's a little bit lonely, too.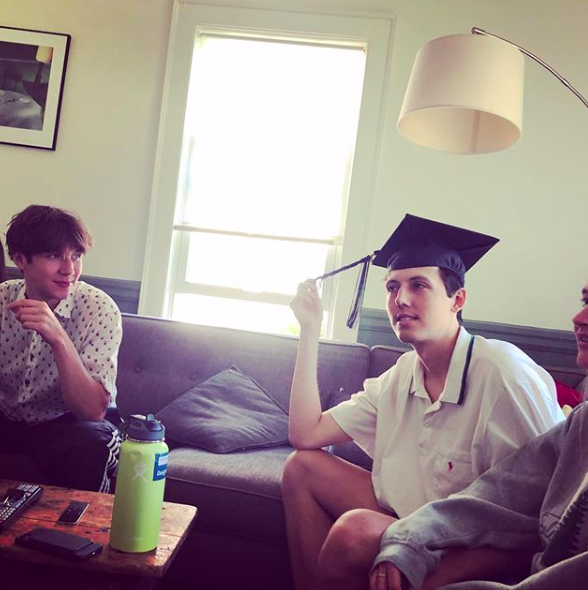 In May, Sam graduated from college! Although Bates's ceremony took place online, it was still a meaningful and poignant moment for all of us. Max, meanwhile, finished up his freshman year at NYU from home. We're so proud of our motivated, unflappable sons.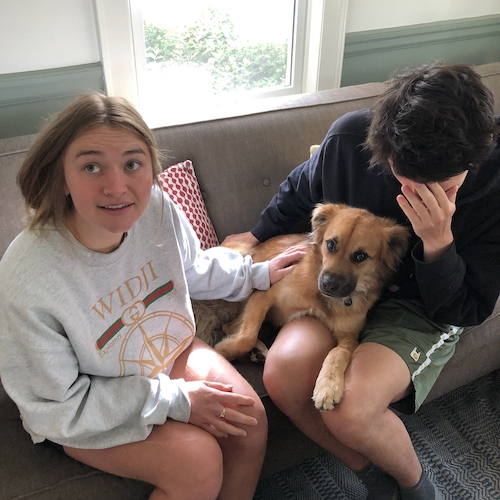 In June, Sam and his girlfriend, Kayla, who stayed with us for a couple of weeks after graduating from Auburn, headed out for points west. We miss them very much, but we're so glad that they're out there in the (crazy, mixed-up) world together, embarking on a new phase of life.
***
On to 3Q2020…
MORE HYPOCRISY: 2010 | 2011 | 2012 | 2013 | 2014 | 2015 | 2016 | 2017 | 2018 | 2019 | 2020 | 2021 | 2022 | 1Q2023 | 2Q2023 | 3Q2023 | 4Q2023.