HYPOCRITE IDLER 2Q2017
By: Joshua Glenn
June 27, 2017
To idle is to work on meaningful and varied projects — and also to take it easy. (Like Nas, "I used to hustle/Now all I do is relax and strive.") If you're interested in my 2Q2017 projects, please keep reading; otherwise, don't. The title of this series of posts refers to this self-proclaimed idler's inability to take it easy.
MORE HYPOCRISY: 2010 | 2011 | 2012 | 2013 | 2014 | 2015 | 2016 | 2017 | 2018 | 2019 | 1Q2020 | 2Q2020 | 3Q2020 | 4Q2020 SNEAK PEEK.
*
UNBORED
SEMIOTICS
PROJECT:OBJECT
HILOBROW
WRITING
HERMENAUTIC CIRCLE
TAKING IT EASY
*
UNBORED
Two years ago this month, I announced that the UNBORED project — which began in 2012 with a bestselling hardcover family activities book, and continued with two spinoff paperbacks — had introduced the first two installments in what we hoped would be a robust line of family activity kits.
So far, so good. UNBORED Disguises and UNBORED Treasure Hunt — produced by the brainy toy and game company MindWare — were well-received, and have sold briskly. Now, just in time for summer vacation, I'm pleased to announce that two new family activity kits are now available from MindWare. Check 'em out: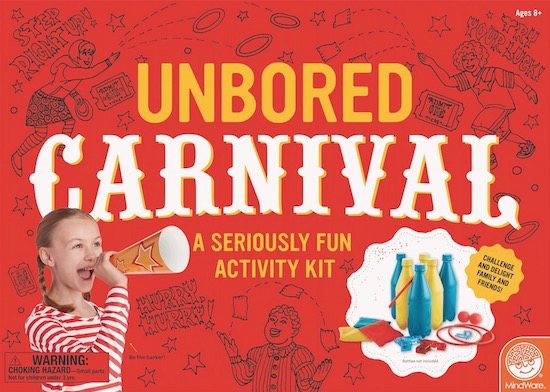 UNBORED Carnival encourages kids to step right up and get started planning an event full of fun and friendly competition! All of the details you need to host a memorable carnival are included, from tickets and a megaphone to decorations and equipment for midway games. Whether it's held in a local park or your own backyard, you can enjoy a little good old-fashioned carnival fun and maybe even raise some money for charity.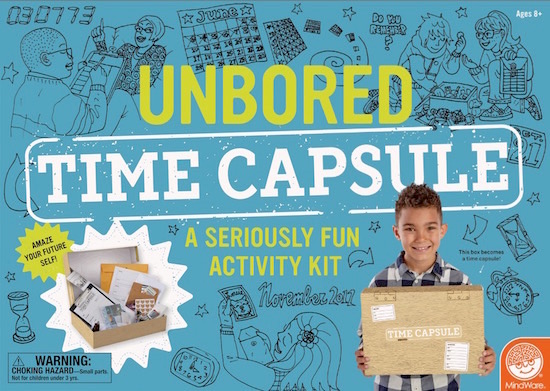 UNBORED Time Capsule includes everything you'll need, from stickers and labels to envelopes and boxes to a nifty date stamp, to capture important details that you'd like people in the future (including your future self) to know about. Record your current interests and activities, details about your friends and family, and stories about your school and town. Seal and store your time capsule… and then plan to be amazed years from now by what you'll rediscover.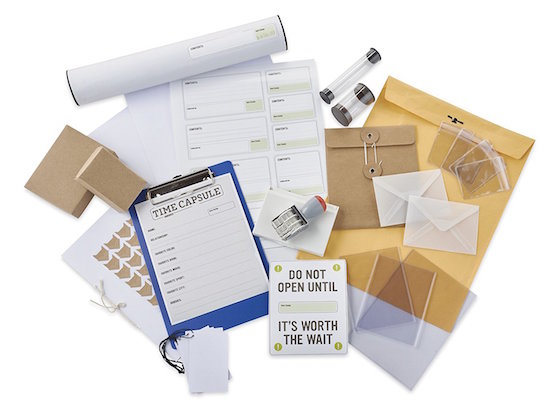 Both kits won 2017 Oppenheim Toy Portfolio Gold Seal Awards! Time Capsule review excerpt: "Use this kit at your next family reunion; it will keep older kids get involved with older family members, who will enjoy going down memory lane." Carnival review excerpt: "Having run a number of backyard carnivals for birthdays and other fun occasions, we have to say this box would have come in handy."
As with the first two kits, Elizabeth Foy Larsen and Tony Leone and I dreamed up and developed these new ones. Mister Reusch provided terrific illustrations; and Cara Ciardelli helped Tony out with the design. Kristin Gallagher and Emily Reuther, our friends at MindWare, provided expert guidance.
Inquire at your local toy and book stores for all UNBORED books and activity kits. They're also available directly from MindWare's website and mail-order catalog, and Amazon too.
PS: Our first two kits were well-received by toy/game reviewers: UNBORED Disguises was named one of the Top Ten Toys of 2015 by the magazine Family Fun; and UNBORED Treasure Hunt received a prestigious Parents' Choice Award naming it one of the Best Games of 2015. Both kits, meanwhile, were recognized as being among the most exciting offerings at New York's 2015 American International Toy Fair — because of what Family Fun described as their "creativity, trend-setting potential, value, and fun factor." An excellent rubric.
For more information on the UNBORED Project, please visit our website.
***
SEMIOTICS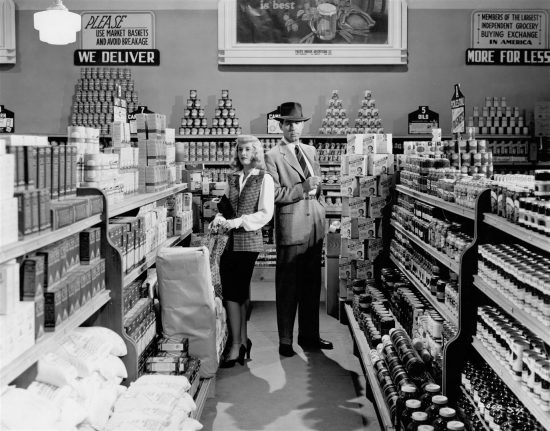 I'm co-founder of the semiotics-driven branding and strategy agency Semiovox, based in Boston and New York. During 2Q2017, on behalf of world-class companies and brands (including: a toothpaste brand, an organic performance nutrition brand, a health & wellness retailer, an OTC emergency contraceptive, and an Argentinian apéritif), our analysts surfaced and dimensionalized the unspoken norms and forms of positioning platforms such as "emanating beauty," "getting away from it all," "mind expanding," "female empowerment," "breaking free," "unlocking your potential," and "you do you."
My business partner, Ron Rentel, and I conducted strategic workshops with clients in New York, New Jersey, and elsewhere. (At the time of this posting, I'm in San Francisco on business.) Ron, as per usual, traveled around the country and the world directing empathetic, human-centered consumer research — everything from shop-alongs and in-the-moment ethnographies to global immersions. Our goal, always, is to ensure that our semiotic insights are immediately actionable for positioning, packaging, innovation, communications, and more.
***
PROJECT:OBJECT
SIGNIFICANT OBJECTS, the object-oriented story-telling experiment that Rob Walker and I conducted in 2009–2010, has become an ongoing endeavor. This year, we kicked off a new endeavor: PROJECT:OBJECT. The Awl has described PROJECT:OBJECT as "one of the remaining examples of the rapidly diminishing 'good Internet' ice caps that will some day be spoken of only in legend."
Each quarter during 2017, here at HILOBROW, PROJECT:OBJECT is publishing a themed "volume" of 25 nonfiction stories. During 2Q2017, we asked 25 terrific writers each to explain the talismanic significance of an object they own.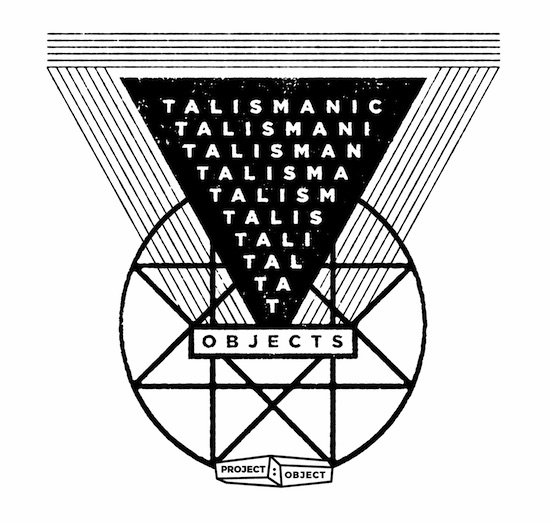 Here's the introduction to this volume. And here's the complete TALISMANIC OBJECTS lineup:
Veda Hille on CROCHET SHEEP | Gary Panter on DINOSAUR BONES | Jami Attenberg on SELENITE CRYSTAL | Annie Nocenti on MINIATURE DICE | Wayne Curtis on CLOCK WINDING KEY | Judith Zissman on SPINDLE WHORL | Amy Fusselman on BOX OF PENCILS | Josh Glenn on MONKEY WHIMSEY | Mike Watt on DASHBOARD TOTEMS | Gordon Dahlquist on CLAY FOX | Mark Kingwell on ZIPPO | Jennifer Schuessler on BEER-CAN CHAIR | Anne Gisleson on WISDOM TEETH | Ben Ehrenreich on CHROME LUMP | Matthew De Abaitua on HATCHET | Ty Burr on INFLATABLE KING KONG | Jacob Covey on ARGUS COIN | Jessica Helfand on PILL BOTTLE | Shelley Jackson on IMPUNITY JANE | Jennifer Krasinski on LEO'S LIGHTER | Molly Heintz on EVIL EYE | Mark Frauenfelder on MARTIAN FINK RING | Amanda Fortini on PRAYER CARD | Ed Skoog on MAMMOTH IVORY | CONTEST-WINNING STORY: Seth on PEANUTS PAPERBACK.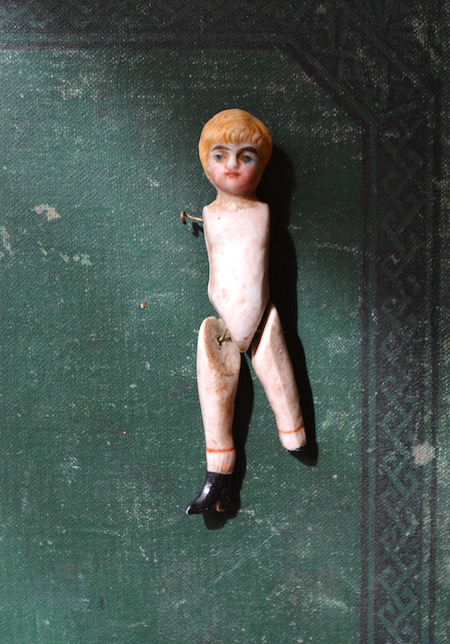 Rob Walker and I are very grateful to all TALISMANIC OBJECTS writers; and we're grateful to SEMIOVOX for sponsoring PROJECT:OBJECT. Coming up in 3Q2017: the third P:O volume, ILLICIT OBJECTS. Stay informed — subscribe to the P:O newsletter.
Thanks to the generosity of our contributors, and to everyone who's purchased gear from our Threadless shop, PROJECT:OBJECT donated another $500 to the ACLU during 2Q2017. (Our goal is to donate that much each quarter; so far, so good.)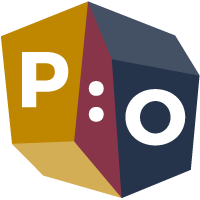 ***
HILOBROW
I'm the editor and publisher, here at HILOBROW. To see what we've been up to recently — Adam McGovern's weekly THIS: series, Lynn Peril's monthly PLANET OF PERIL series, Tom Nealon's monthly STUFFED series, Brian Berger's INTO THE GROVE series, James Parker's KALEVALA series, curated reprints by our friends, and much more — please check out the BEST OF HILOBROW 2Q2017 post.
In addition to the TALISMANIC OBJECTS series (see above), in this post I'll just mention #SQUADGOALS, a weekly series in which talented HILOBROW contributors — 52 of them, over the course of 2017 — wax enthusiastic about their favorite squads.
Here's the 2Q2017 #SQUADGOALS lineup.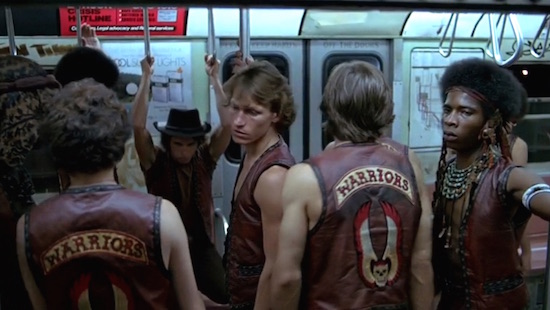 Brian Berger on THE JOHN FORD STOCK COMPANY | Sherri Wasserman on THE WARRIORS | Jessamyn West on FAREYNIKTE PARTIZANER ORGANIZATSYE | Josh Glenn on DADA | Matthew De Abaitua on THE TIME | Mandy Keifetz on THE FOUNDING FATHERS | William Nericcio on ZOOT SUIT PACHUCOS | Deb Chachra on FIREFLY CREW | Matthew Battles on THE ANIMAL FAMILY | Ingrid Schorr on THE HARLEM GLOBETROTTERS | Joe Alterio on THE USUAL GANG OF IDIOTS | Dan Reines on THE BREAKFAST CLUB | Rob Walker on LES TROIS INSÉPARABLES.
I'm very grateful to the series' contributors. Stay tuned in 3Q2017 for more terrific #SQUADGOALS installments.
***
WRITING
During 2Q2017, I wrote several HILOBROW posts.
I published three installments in the BEST ADVENTURES series — which chronicles my ongoing attempt to identify the 10 best adventures from each year of the 20th century. Each installment originally appeared as 10 individual posts.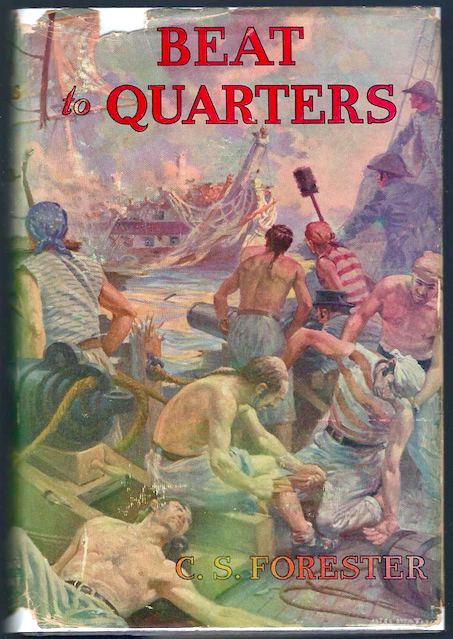 What else?
An installment — about my MONKEY WHIMSEY — in the TALISMANIC OBJECTS series.
An installment — about DADA — in the #SQUADGOALS series.
And a couple of installments in the JOSHENILIA series.
***
HERMENAUTIC CIRCLE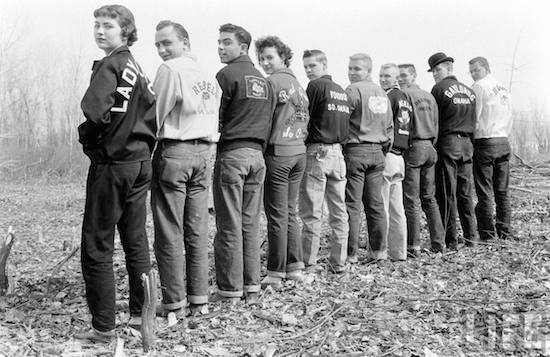 The Hermenautic Circle is a secretive society managed — for ten years now! — by yours truly. I'm not at liberty to discuss the HC, but you can read what may or may not be a parodic version of our history here.
***
TAKING IT EASY
In the taking it easy department…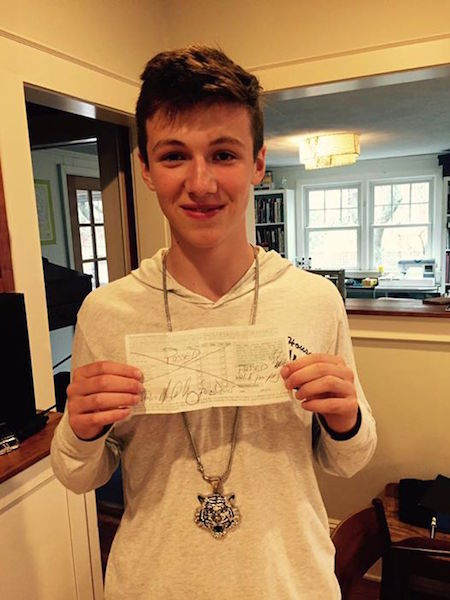 In April, Max got his driver's license. And in May, Sam finished up his freshman year in college and headed to Minnesota's Boundary Waters to get his wilderness leadership certification; he's working at Camp Widjiwagan as a trip leader this summer.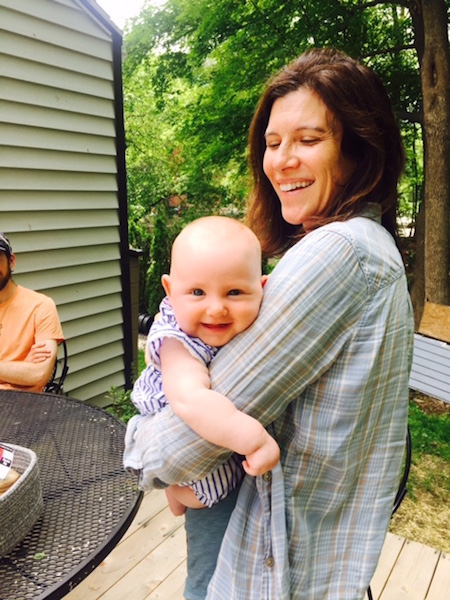 Also in April: My sister Laurie and sister-in-law Megan gave birth to baby girls — Jane (above, with Aunt Susan) and Margaret Ann. Congratulations also to my brother Matt and brother-in-law Lawry. I'm thrilled to be the uncle of seven nieces and three nephews.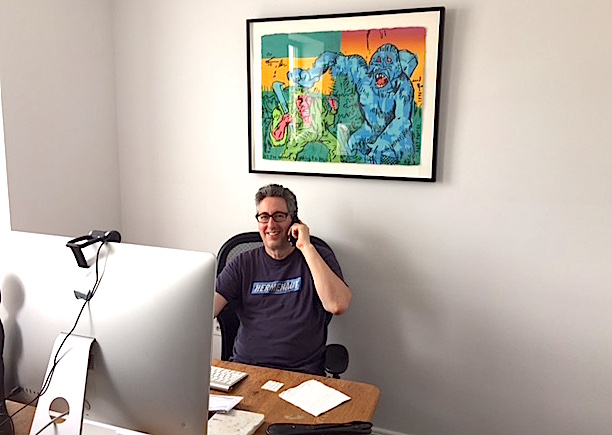 In early June, Susan and I visited the Fredericks & Freiser Gallery, while knocking around New York, and purchased two Gary Panter paintings.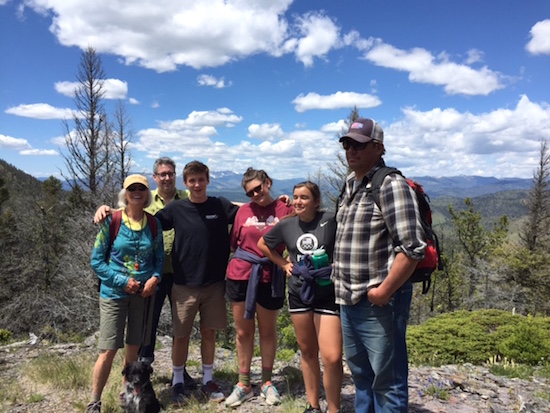 In late June, Susan and Max and I visited Susan's family in Montana. Here we are hiking along the Continental Divide. Photo by Susan.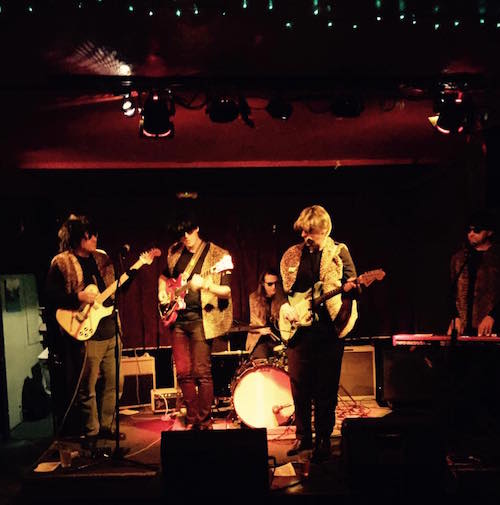 At the very end of June, while in San Francisco on a business trip, I hung out in Oakland with the amazing Lynn Peril and Lauren Oliver, then went to see Lynn's husband's band, The Ogres. Nice.
***
On to 3Q2017!
MORE HYPOCRISY: 2010 | 2011 | 2012 | 2013 | 2014 | 2015 | 2016 | 2017 | 2018 | 2019 | 1Q2020 | 2Q2020 | 3Q2020 | 4Q2020 SNEAK PEEK.