HILOBROW 3Q2017
By: HILOBROW
September 29, 2017
Here's what HILOBROW published in July, August, and September 2017. Enjoy!
We're pleased to welcome the following first-time contributors: (July) Sari Wilson, Tito Bottitta, Eric Bennett, Natalie Kestecher, Wayne Chambliss, Julian Hoeber, Catherine Newman, Nicole Pasulka; (August) Carl Wilson, Paul Lukas, Shelby El Otmani, Alexandra Molotkow, Sam Dingman, David Levine, Melissa Gira Grant, Andrew Leland, Mimi Zeiger, Kaleb Horton, Peter Doyle, Gary Groth, Kalila Holt, William Gibson; (September) Alison Fensterstock, Julia Barton, Miranda Mellis, Katie Notopoulos, Ramona Martinez, Wesley Stace, Mike Montiero.
BEST OF HILOBROW: 2010 | 2011 | 2012 | 2013 | 2014 | 2015 | 2016 | 2017 | 2018 | 2019 | 1Q2020 | 2Q2020 | 3Q2020 SNEAK PEEK.
*
KLUTE YOUR ENTHUSIASM
Throughout the month of August, HILOBROW published 25 installments in KLUTE YOUR ENTHUSIASM, a series of enthusiastic posts analyzing and celebrating a few of our favorite neo-noir movies from the Sixties (1964–1973).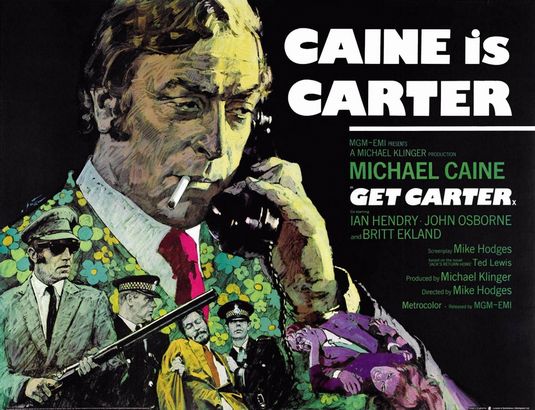 Here's the KLUTE YOUR ENTHUSIASM lineup:
Kio Stark on THE KILLERS | Alix Lambert on BANDE À PART (BAND OF OUTSIDERS) | Judith Zissman on ALPHAVILLE | Mark Kingwell on HARPER | Lynn Peril on BLOW-UP | Devin McKinney on SECONDS | Drew Daniel on BRANDED TO KILL | Luc Sante on POINT BLANK | Gordon Dahlquist on LE SAMOURAÏ | Alice Boone on LE CERCLE ROUGE | Brian Berger on COTTON COMES TO HARLEM | Adrienne Crewe on PERFORMANCE | David Levine on THE FRENCH CONNECTION | Dan Fox on GET CARTER | Melissa Gira Grant on KLUTE | Brandi Brown on SHAFT | Kaleb Horton on FAT CITY | Peter Doyle on THE GETAWAY | Sarah Weinman on HICKEY & BOGGS | Annie Nocenti on BADLANDS | Josh Glenn on CHARLEY VARRICK | Gary Groth on THE FRIENDS OF EDDIE COYLE | Lisa Jane Persky on THE LONG GOODBYE | Mimi Lipson on MEAN STREETS | Sherri Wasserman on SOYLENT GREEN.
Josh Glenn is editor of the KLUTE YOUR ENTHUSIASM series. He is very grateful to the series' talented and generous contributors — many of whom have donated their fees to the ACLU.
ILLICIT OBJECTS
During 3Q2017 we published PROJECT:OBJECT's third volume of object-oriented nonfiction narratives. Our theme this time? ILLICIT OBJECTS.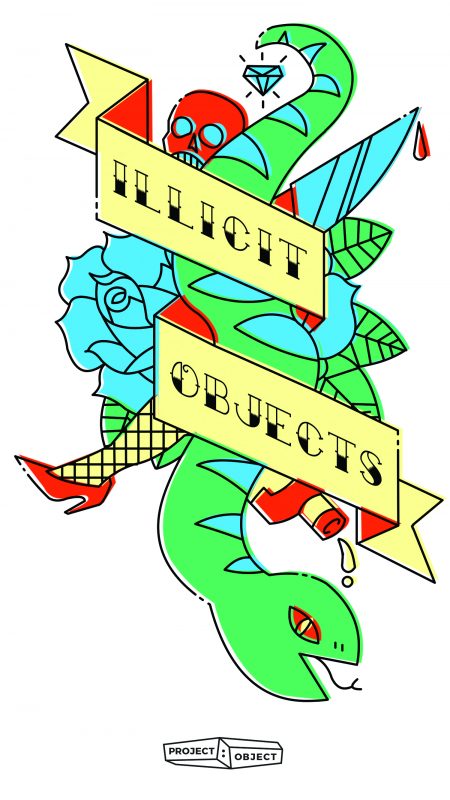 Here's the ILLICIT OBJECTS lineup:
JULY: Kio Stark on PEEPSHOW TOKEN | Sari Wilson on TOMBSTONE PARTS | Annalee Newitz on CAR-BOMB REMNANT | Tito Bottitta on MOONINITE DEVICE | Eric Bennett on DIRTY MAGAZINE | Natalie Kestecher on EROTIC RECORDING (audio) | Wayne Chambliss on RADIOACTIVE TRINITITE | Julian Hoeber on PIG HAMMER | Catherine Newman on HOARDED VICODIN | Josh Glenn on JAY-PEE SLUGGER | Nicole Pasulka on SHROOMS (audio)
AUGUST: Paul Lukas on STOLEN CORKSCREW | Shelby El Otmani on OCCULT CANDLE (audio) | Sam Dingman on HACK DOCUMENTS (audio) | Andrew Leland on GUIDE CANE (audio) | Douglas Rushkoff on LEARY'S STASH BOX | Kalila Holt on BURNT UNDERWEAR (audio) | William Gibson on RACIST BOOK
SEPTEMBER: Alison Fensterstock on FUNERAL FLOWER | Julia Barton on PREGNANCY TEST (audio) | Miranda Mellis on GOLD TEETH | Katie Notopoulos on COPULATING PIGS | Ramona Martinez on STOLEN REMNANT (audio) | Wesley Stace on TOM WAITS NOTE | Mike Montiero on BO DEREK CARDS.
Josh Glenn and Rob Walker are the editors of PROJECT:OBJECT. They are grateful to the ILLICIT OBJECTS series' contributors — many of whom have donated their fees to the ACLU. We're also grateful to Joe Alterio, for the ILLICIT OBJECTS volume logo.
Listen to ILLICIT OBJECTS audio stories — plus a Q&A with PROJECT:OBJECT's Rob Walker — via Benjamen Walker's terrific THEORY OF EVERYTHING podcast!
You can help us donate to the ACLU by purchasing limited-time-only t-shirts, hoodies, totes, notebooks, and other P:O gear.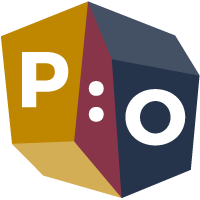 *
#SQUADGOALS
We continued publishing #SQUADGOALS, a weekly series in which HILOBROW contributors wax enthusiastic about our favorite squads.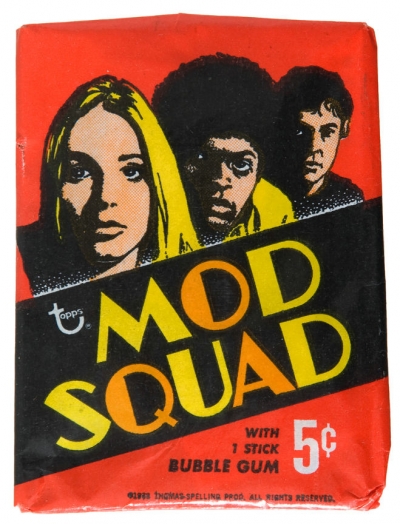 Here's the 3Q2017 #SQUADGOALS lineup.
JULY: Devin McKinney on 1975 RED SOX | Steph Burt on DAMAGE CONTROL | Elina Shatkin on THE HOLOGRAMS | Chris Spurgeon on THE ALKALI METALS
AUGUST: Carl Wilson on NEW YORK SCHOOL POETS | Barbara Bogaev on THE MOD SQUAD | Franklin Bruno on THE AACM | Judith Zissman on THE FUTURIANS | Mimi Zeiger on ARCHIGRAM
SEPTEMBER: Jacob Mikanowski on THE RATBASTARDS | Lynn Peril on THE DALY SISTERS | Anindita Basu Sempere on MEG MURRY'S FAMILY | Libi Rose on THE ENIAC TEAM
Josh Glenn is the #SQUADGOALS series editor. He's very grateful to the series' contributors. Stay tuned in 4Q2017 for more terrific #SQUADGOALS installments.
*
THIS:
During 3Q2017, Adam McGovern's semi-memoiristic, semi-culture-critical, always insightful column, THIS:, appeared weekly.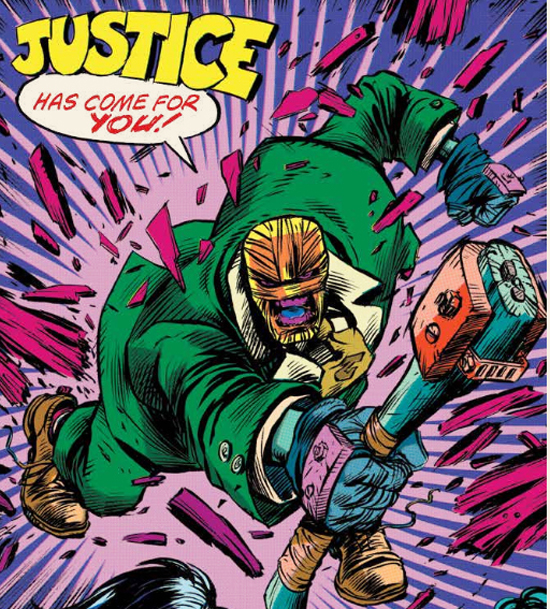 THIS: installments in 3Q2017 included the following.
JULY: THE FAILING | DYING IS EASY | THE OTHER ANVIL DROPS | TIME SENSITIVE | UNCHANTED
AUGUST: BANGS AND WHIMPERS (1) | BANGS AND WHIMPERS (2) | 'TIS OF THEE | MY BACK ISSUES
SEPTEMBER: JOIN, AND DIE ANYWAY | WHAT GOES NATURALLY | LITTLE GREEN | 2400-YEAR PARTY PEOPLE
*
PLANET OF PERIL
Each month, during 3Q2017, HILOBROW friend and contributor Lynn Peril published a new installment in the series PLANET OF PERIL, which is devoted to Lynn's favorite obscure historical fads and figures.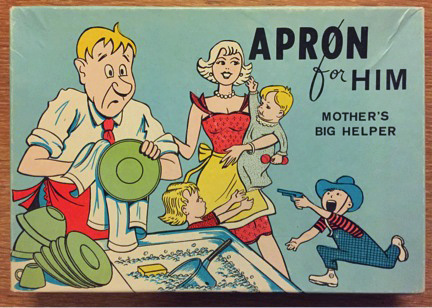 3Q2017's PLANET OF PERIL installments:
JULY: BEAUTY A DUTY. "You can surprise your husband and friends by giving 15 minutes a day, in your room, to special directions which I give you to strengthen vital organs and nerves, so you are relieved of chronic ailments."
AUGUST: THE FIRST THRIFT SHOP. "Somewhere along the line, the unsavoriness that could accrue to secondhand goods (fears of contagion or infestation, association with unscrupulous pawnbrokers, the fear of being thought poor) was overcome by the pleasure of finding bargains in the guise of assisting the needy."
SEPTEMBER: MEN IN APRONS. "The image of a man wearing a woman's apron while doing 'woman's work' in the kitchen was a gender-shaming visual joke at a time when 'real' men did not help out with housework or childcare — at least not in pop culture portrayals."
*
STUFFED
In January, Tom Nealon's first book, Food Fights and Culture Wars: A Secret History of Taste, was published in the US! The book grew out of Tom's HILOBROW food-history series, STUFFED.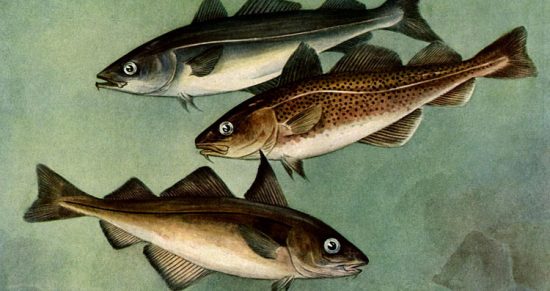 Here are 3Q2017's STUFFED installments:
JULY: TRY THE SCROD. "All the early descriptions agree that the word scrod referred to a small fish — originally cod, but later other similar whitefish. I contend it was, as it has always sounded to me, a pejorative term and came from the Latin (and Italian, isca in Portuguese) esca meaning bait."
AUGUST: MOCK VENISON. "Wrap it in a clean cloth a little dampish, dig a hole in the Earth, put it in, and let it lye twenty-four hours, and the scent will be gone, the Earth drawing it away."
SEPTEMBER: THE ROMANCE OF BUTCHERY. "This butcher shop catalog from 1900 passed before my eyes the other day and these are some of the thoughts I had while bathed in its warm, if murderous, glow."
*
THE KALEVALA
HILOBROW is proud to present THE KALEVALA, James Parker's respectful bastardization of a sequence of folkloric songs, runes and charms from the Karelia region of Finland.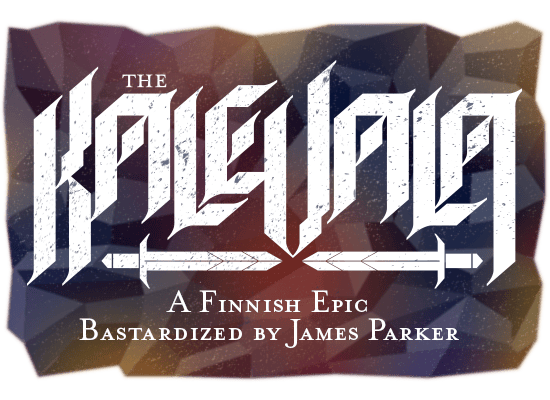 Here are 3Q2017's KALEVALA installments.
JULY: "ICEBOUND" — being a bastardization of Rune 30, lines 1-276. "Lemminkainen, ice-locked, / hearing the groan of his trapped ship, / works up a counter-charm."
AUGUST: "THE VOYAGE OF THE SEA-HARE" (Part One) — being a bastardization of Rune 30, lines 120-188. "Out to sea, out to sea, / where the albatross ungainly dives / and the cunning anchovy thrives!"
SEPTEMBER: "LOSING IT" — being a bastardization of Rune 30, lines 185–188. "Should I lay down my war axe / and sit in the shit / and rotate beautiful colors in my bluebottle thorax?"
*
INTO THE GROVE
We published a few final installments in Brian Berger's INTO THE GROVE series, which celebrates perhaps America's most exciting and controversial publisher: Barney Rosset's Grove Press.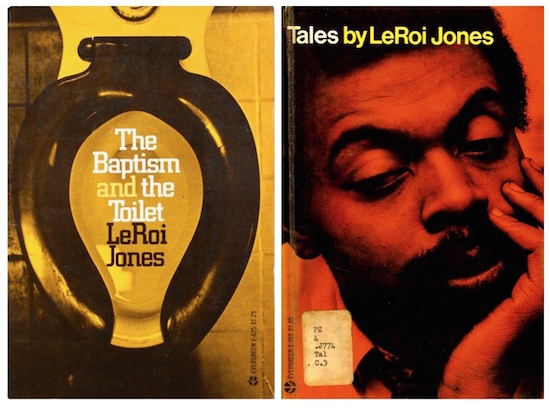 Here are 3Q2017's INTO THE GROVE installments:
JULY: Annus Mirabilis: 1967 | Jack Kerouac is Jewish (Sometimes) | Grove Goes to the Movies
AUGUST: Way Down South in Greenwich Village
Brian will return to HILOBROW with another excellent series — about the movies of Robert Downey (père) — in the fall.
*
BEST ADVENTURES
The series BEST ADVENTURES chronicles Josh Glenn's attempt to read and identify the 10 best adventure novels of each year, from 1904 through 1983.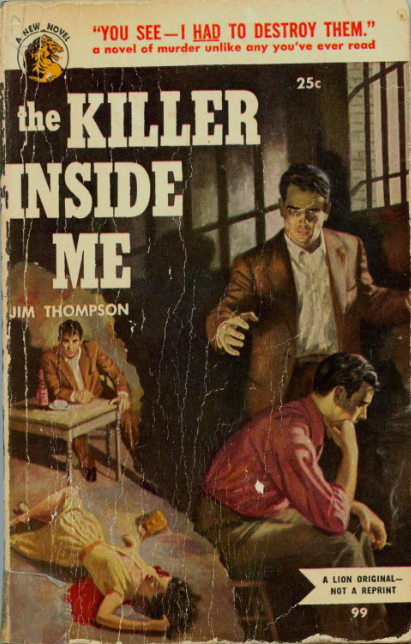 During 3Q2017, we published the following BEST ADVENTURES installments.
JULY: 10 BEST ADVENTURES OF 1952, from Jim Thompson's The Killer Inside Me to C.S. Lewis's The Voyage of the Dawn Treader and Bernard Wolfe's Limbo.
AUGUST: 10 BEST ADVENTURES OF 1957, from Alistair MacLean's The Guns of Navarone and Nevil Shute's On the Beach to Chester Himes's For Love of Imabelle.
SEPTEMBER: 10 BEST ADVENTURES OF 1962, from Lionel Davidson's The Rose of Tibet to Len Deighton's The IPCRESS File and Richard Stark's The Hunter.
Each of these installments in the BEST ADVENTURES series was first published as 10 individual posts.
*
CURATED SERIES
HILOBROW curated the following reprint series, during 3Q2017. We are very grateful to HILOBROW's friends and contributors, who've permitted us to gather and republish their work here.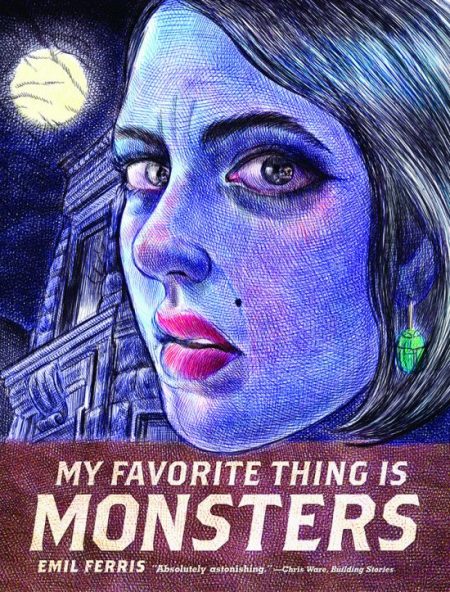 Jacob Covey's UNFLOWN series. A well-known book designer explains the how and the why. The book covers have appeared everywhere; Jacob's text is exclusive to HILOBROW!
Alexandra Molotkow's IMAGINARY FRIENDS series. Profiles of figures who've loomed large in Moltokow's personal pantheon — originally published in Hazlitt, The Globe and Mail, and elsewhere.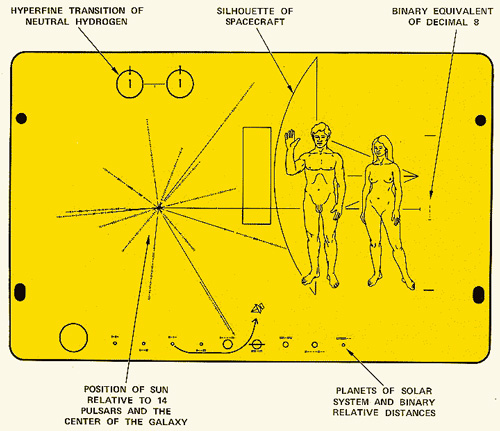 Chris Spurgeon's LAWS OF THE UNIVERSE series. Excerpted from his newsletter celebrating the rules, constants, principles, theorems, effects "shining a tiny bit of light onto one tiny bit of how the universe operates."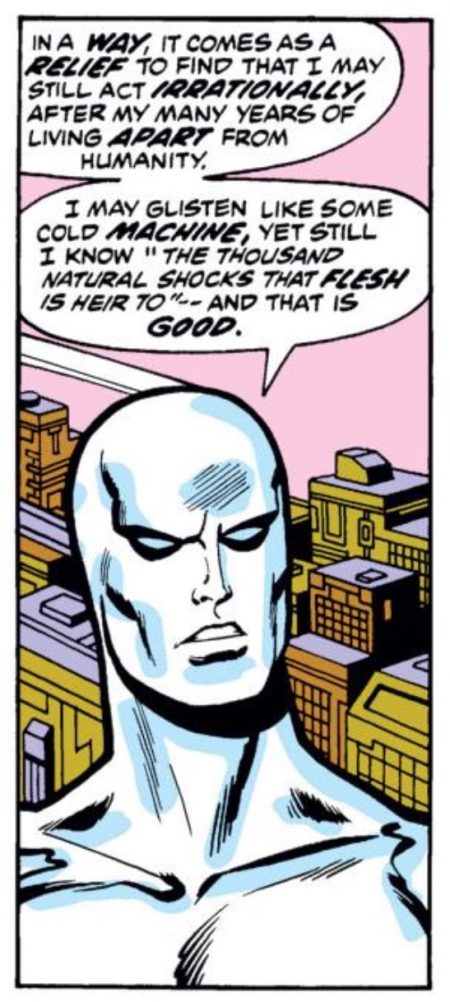 Douglas Wolk's THAT'S GREAT MARVEL series showcases some Shakespeare-tastic panels and pages from the ALL OF THE MARVELS tumblr — which documents what Douglas has been reading for his forthcoming book.
*
On to 4Q2017!
***
BEST OF HILOBROW: 2010 | 2011 | 2012 | 2013 | 2014 | 2015 | 2016 | 2017 | 2018 | 2019 | 1Q2020 | 2Q2020 | 3Q2020 SNEAK PEEK.