INTO THE GROVE (19)
By: Brian Berger
July 12, 2017
One in a series of posts, by long-time HILOBROW friend and contributor Brian Berger, celebrating perhaps America's most exciting and controversial publisher: Barney Rosset's Grove Press.
*
Kobo Abe's Friends, translated by Donald Keene
Jack Altman & Marvin Ziporyn's Born to Raise Hell: The Untold Story of Richard Speck
Aubrey Beardsley's Selected Drawings, introduction by John Russell
Raymond de Becker's The Other Side of Love (1964, 1967), translated by Margaret Crosland and Alan Daventry
Samuel Beckett's Stories and Texts for Nothing
Jean de Berg's (1956, 1967) The Image, translated by Patsy Southgate, preface by Pauline Réage.
Paul Blackburn's The Cities
The Book of Grass: An Anthology of Hemp, edited by George Andrews & Simon Vinkenoog
Jorge Luis Borges' A Personal Anthology, edited & introduction by Anthony Kerrigan
Mikhail Bulgakov's The Master and Margarita translated by Mirra Ginsburg
William S. Burroughs' The Ticket That Exploded
Marcello Craveri's The Life of Jesus, translated by Charles Lam Markmann
Marguerite Duras' The Sailor from Gibraltar translated by Barbara Bray
Evergreen magazine issue #s 45-50, February through December 1967 (bi-monthly)
Edward Field's Variety Photoplays
Frantz Fanon's A Dying Colonialism (1959, 1967), translated by Haakon Chevalier, Introduction by Adolfo Gilly
Fille de Joie: The Book of Courtesans, Sporting Girls, Ladies of the Evening, Madams, a Few Occasionals & some Royal Favorites edited by Anonymous
John Herbert's Fortune and Men's Eyes
B.G. Jefferis & J.L. Nichols' Light on Dark Corners: A Complete Sexual Science & Guide to Purity Containing Advice to Maiden, Wife & Mother How to Love, How to Court, How to Marry, &c. &c.
LeRoi Jones' Tales
LeRoi Jones' The Baptism and Toilet
Lenore Kandel's Word Alchemy
Tuli Kupferberg and Robert Bashlow's 1001 Ways to Beat the Draft
Tuli Kupferberg's 1001 Ways to Live Without Working
David Margashack's Pushkin: A Biography
Slawomir Mrozek's Six Plays, translated by Nicholas Bethell
Pablo Neruda's A New Decade: Poems 1958-1967, translated by Ben Belitt and Alistair Reid
Frank O'Hara's Meditations in an Emergency
Charles Olson's The Human Universe edited by Donald Allen
Georges Perec's Les Choses: A Story of the Sixties, translated by Helen Lane
Paule Réage's The Story of 'O', translated by Sabine d'Estrée; preface by Jean Paulhan
John Rechy's Numbers
Alain Resnais' La Guerre est Finie translated by Richard Seaver
Frank Reynolds Freewheelin Frank: Secretary of the Angels as told to Michael McClure
Alain Robbe-Grillet's La Maison de Rendez-vous (hardcover 1966, paperback 1967), translated by Richard Howard
Irving Rosenthal's Sheeper
Stephen Rousseas' The Death of a Democracy: Greece and the American Conscience
Floyd Salas' Tattoo the Wicked Cross
Albertine Sarrazin's The Runaway, translated by Charles Lam Markmann
William C. Schutz's Joy: Expanding Human Awareness
Tom Stoppard's Rosencrantz and Gildenstern Are Dead
Boris Vian's The General's Tea Party, translated by Simon Watson Taylor
Li Yü's Jou Pu Tuan: A Seventeenth Century Erotic Moral Novel (The Prayer Mat of Flesh), translated by Richard Martin from the German version by Dr. Franz Kuhn
All cover designs by Roy Kuhlman except Evergreen magazine and Sheeper (design by Dave Haselwood, photo by Jack Smith.) The two Tuli Kupferberg books were likely finished by Kuhlman based on material provided by Tuli.
From the pre-conception journal of Brian Berger, 31 December 1967:
Well that was a hell of a year! or just hell. At least Grove Press was improbably thriving, good for them; thank you Henry Miller — for everything. Idealism & sex — all kinds — can sell; literature and arty farty too. Forget the "Summer of Love," schmuck: my soundtrack was the Mothers of Invention Absolutely Free — & Verve with a full page ad on the back of Evergreen, wow. In July, first Newark exploded — LeRoi Jones was in the middle of it — then Detroit; in between John Coltrane died, goddamn liver cancer. How do we even begin to get over that? I listen to Bernstein's Mahler and Bobby Hutcherson records constantly. Phil Ochs Pleasures of the Harbor, "Cross My Heart" to "Crucifixion," Jesus Phil can't you relax? The Diggers Free Store; Jeff Beck smashing his guitar in Blow Up; can Paul Newman really eat fifty eggs? "Hey Babalagats, we got a bet here!" Lalo Schifrin sounds all but our illicit dreams of Anne Bancroft; I feel like Dustin Hoffman but I look like Norman Fell.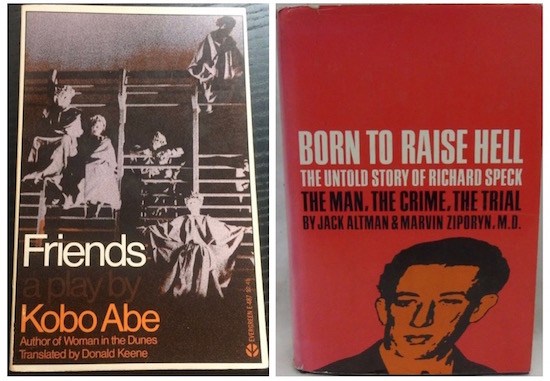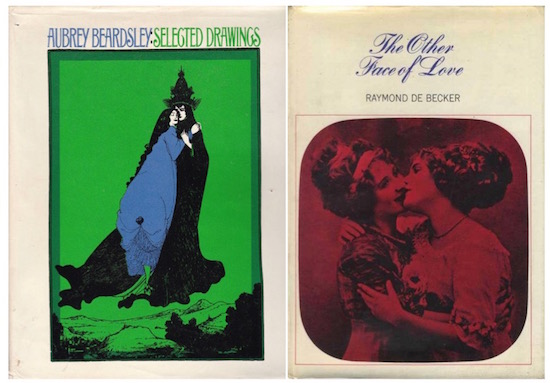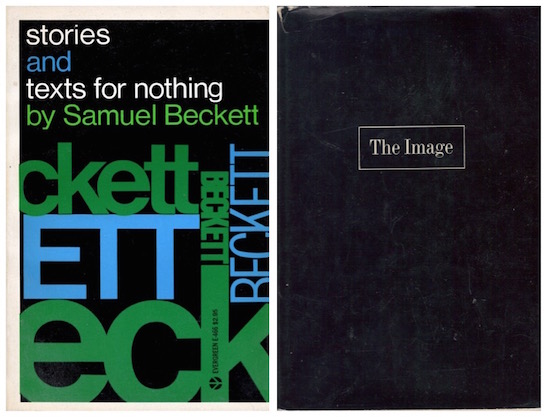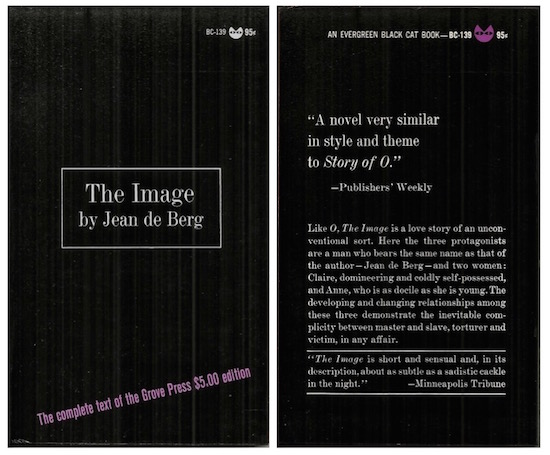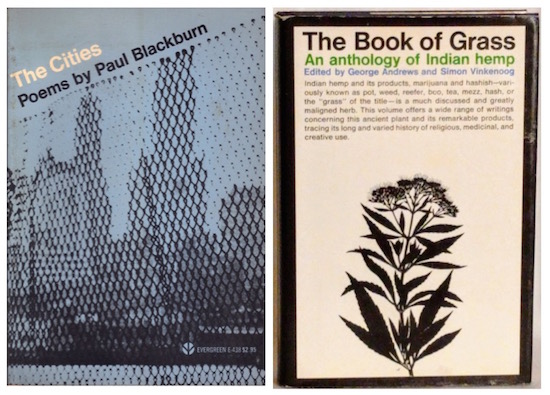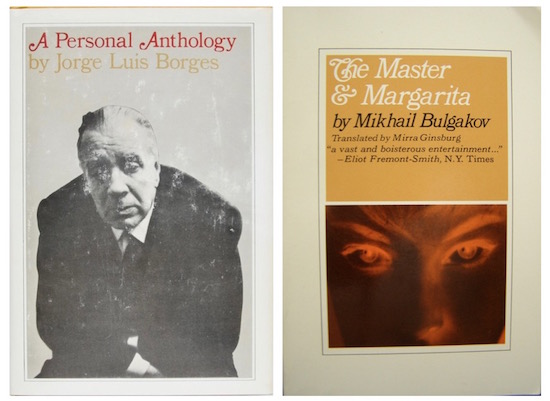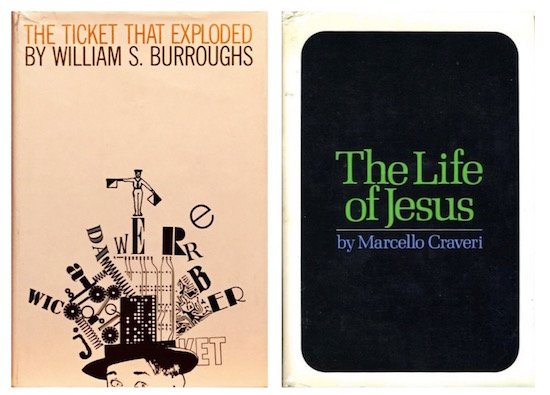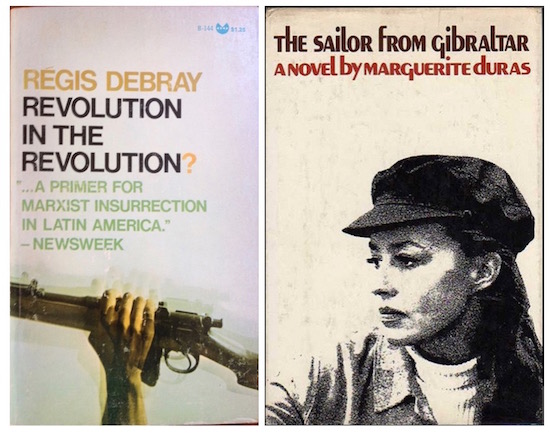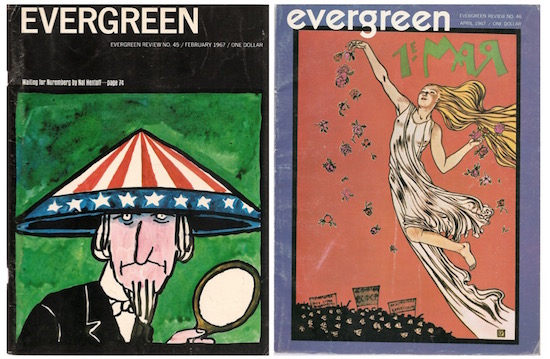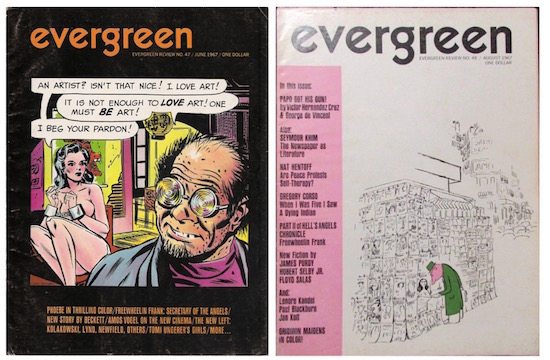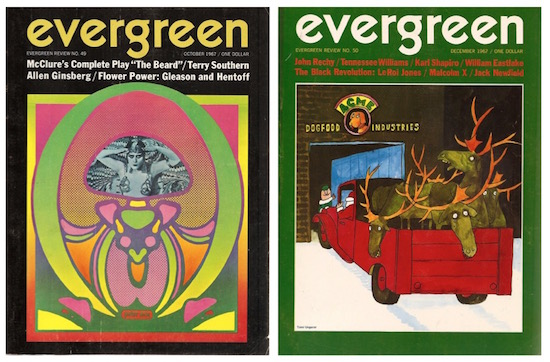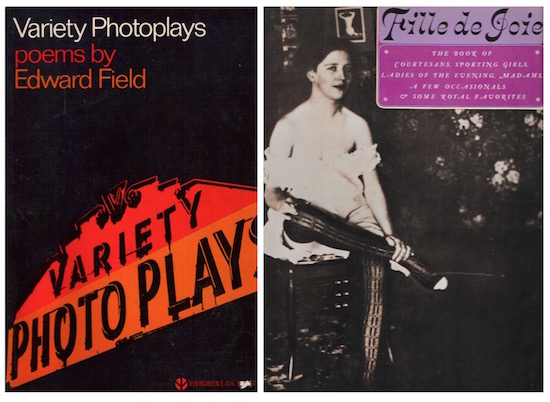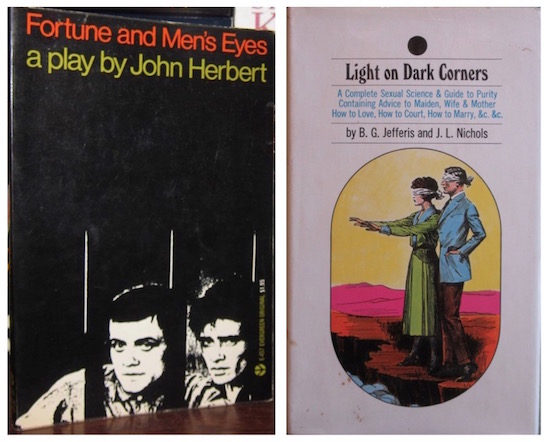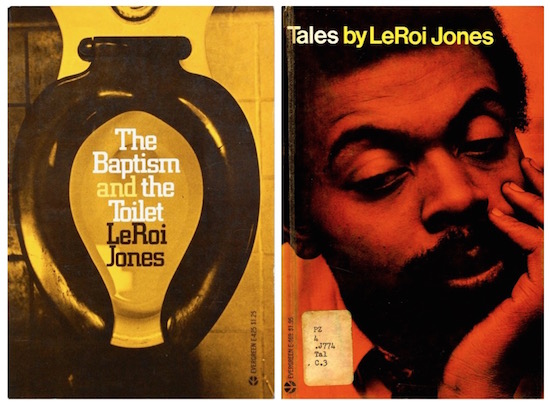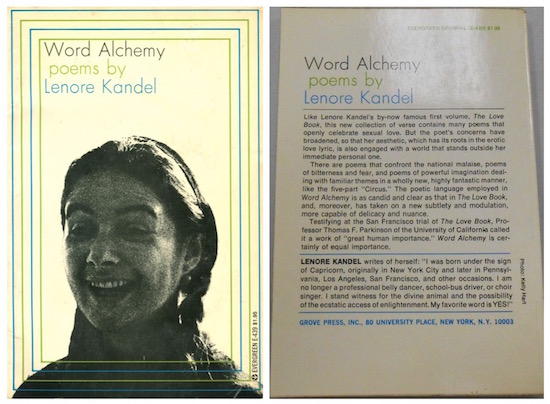 Like Leonore Kandel's by-now famous first volume, The Love Book, this new collection of verse contains many poems that openly celebrate sexual love. But the poet's concerns have broadened, so that her aesthetic, which has its roots in the erotic love lyric, is also engated with a world that stands outside her immediate personal one.

There are poems that confront the national malaise, poems of bitterness and fear, and poems of powerful imagination dealing with familiar themes in a wholly new, highly fantastic manner, like the five-part "Circus." The poetic language employed in Word Alchemy is as candid and clear as that in The Love Book, and, moreoever, has taken on a new subtlety and modulation, more capable of delicacy and nuance.

Testifying at the San Francisco trial of The Love Book, Professor Thomas F. Parkinson of the University of California called it a work of "great human importance." World Alchemy is certainly of equal importance.

LENORE KANDEL writes of herself: "I was born under the sign of Capricorn, originally in New York City and later in Pennsylvania, Los Angeles, San Francisco, and other occasions. I am no longer a professional belly dancer, school-bus driver, or choir singer. I stand for the divine animal and the possibility of ecstatic access of enlightenment. My favorite word is YES!"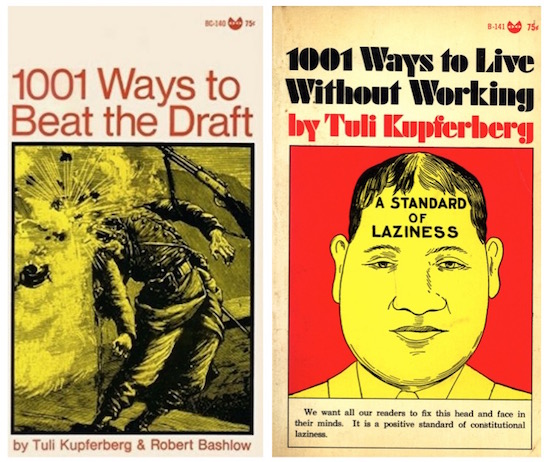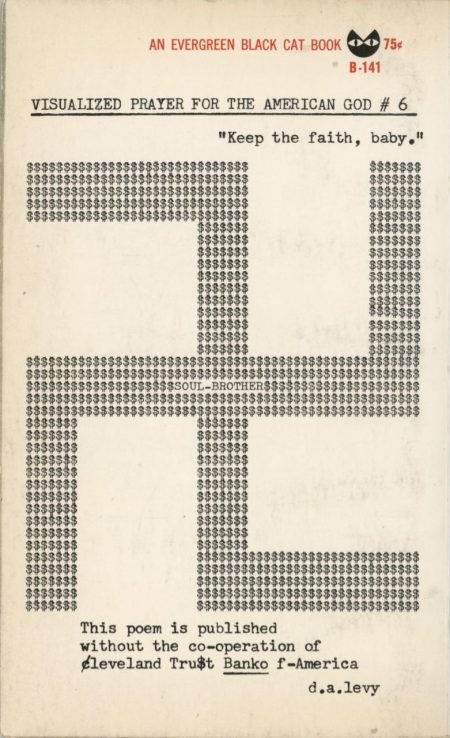 VISUALIZED PRAYER FOR THE AMERICAN GOD #6 concrete poem by d.a. levy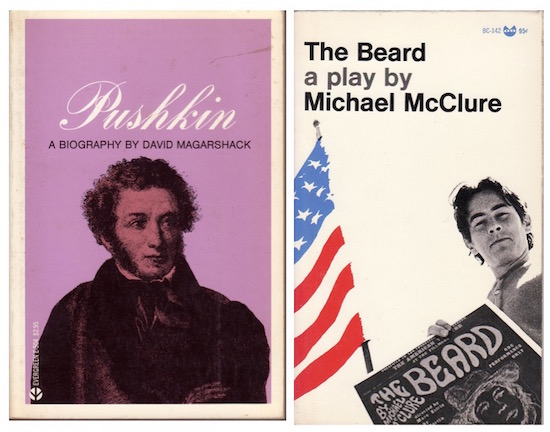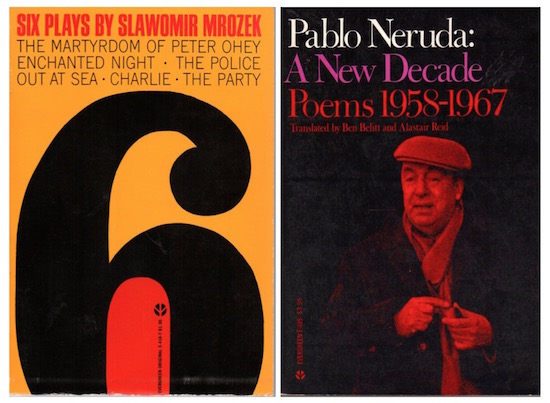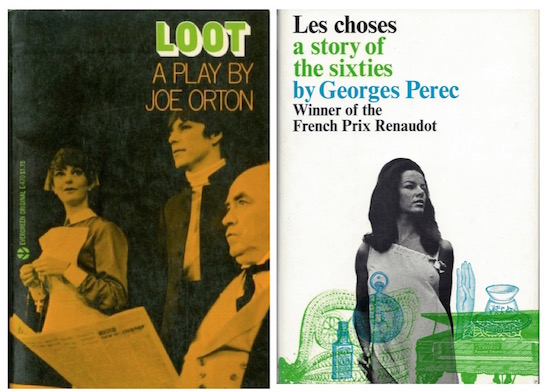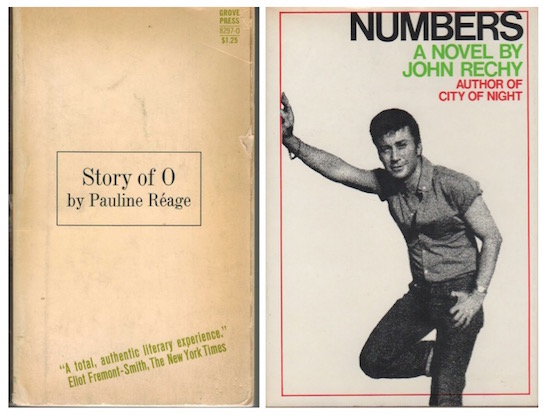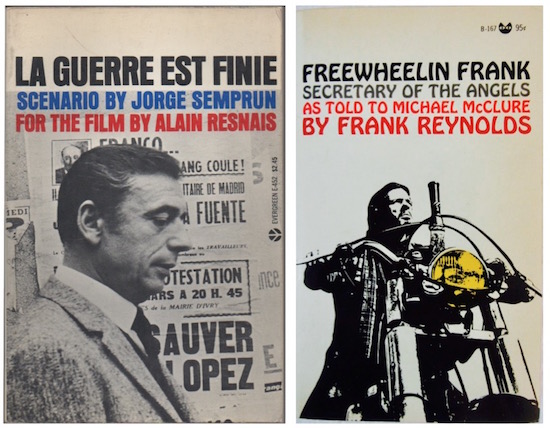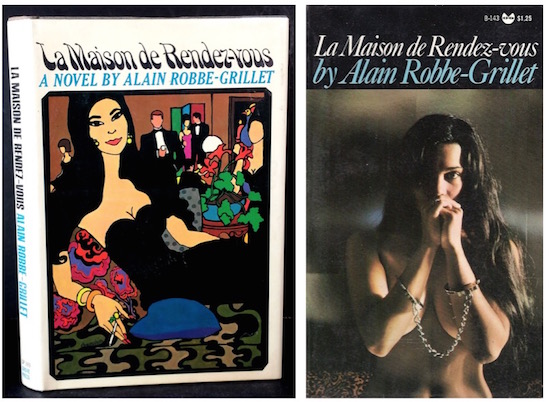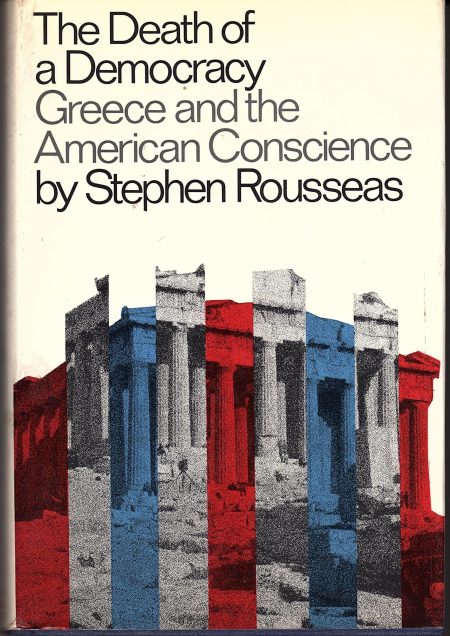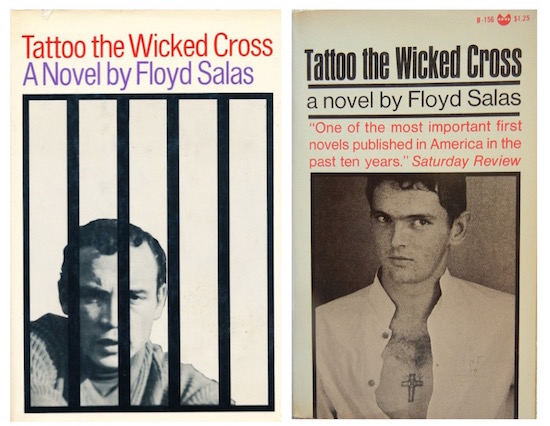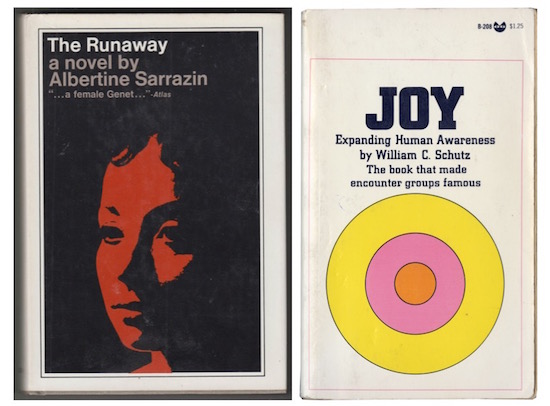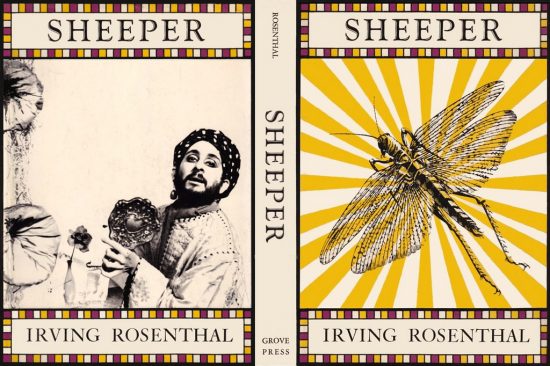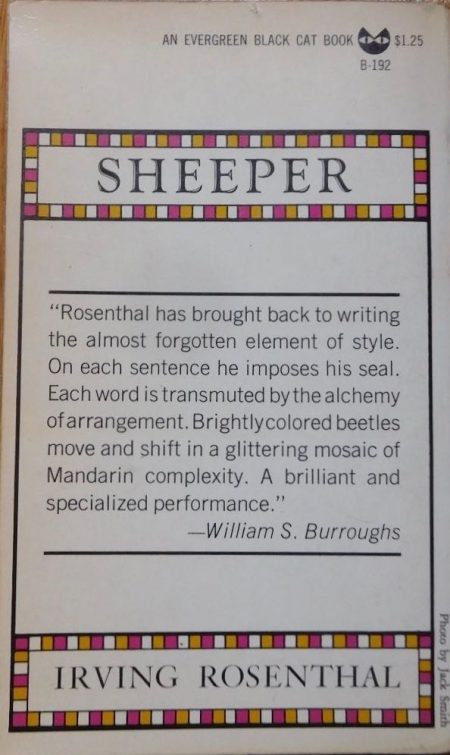 "Rosenthal has brought back to writing the almost forgotten element of style. On each sentence he imposes his seal. Each word is transmuted by the alchemy of arrangement. Brightly colored beetles move and shift in a glittering mosaic of Mandarin complexity. A brilliant and specialized performance." — William S. Burroughs, rear cover blurb to paperback Sheeper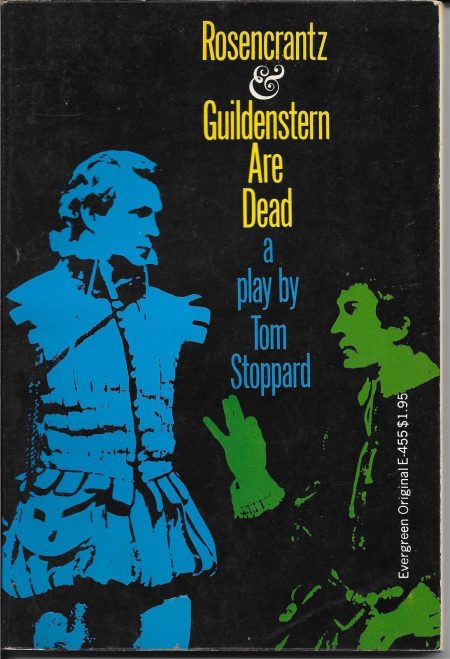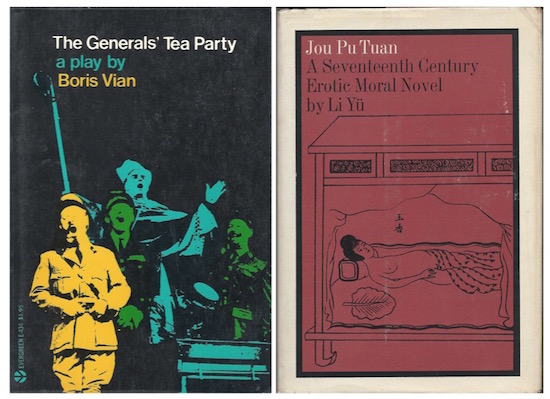 NB 1: Pauline Réage, the author herself would later reveal was actually the French writer and journalist Anne Cécile Desclos (1907–1998). Under another pseudonym, Dominique Aury, she was also the author of Literary Landfalls (translated by Denise Folliot) published by Grove Press in 1961 and —mistakenly! — heretofore overlooked. The translator of The Story of 'O', "Sabine d'Estré" was in fact Grove Press editor Richard Seaver, last seen as a Sade translator in Into The Grove 18.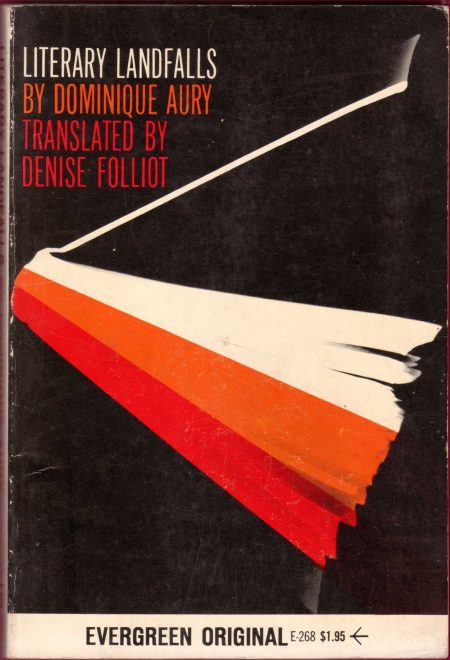 NB 2: The authorship of Jean de Berg is likewise not as it appears. Famously praised by Susan Sontag in Styles of Radical Will (1969) as an example of erotic literature, it was written by Catherine Robbe-Grillet, writer, actress and wife of Grove Press author and filmmaker, Alain Robbe-Grillet. In January 2014, Vanity Fair published an astounding profile of Catherine — a present-day Sadeian and renowned dominatrix — by the Australian writer and dancer, Toni Bentley.
NB 3: The original 1966 Oliver Layton Press — of Box 150, Cooper Station, New York, New York — edition of 1001 Ways to Beat the Draft is available for free download at Hathi Trust.
Cold War veterans will recognize the authors' patriotic intent from the book's non-copyright page onwards:
"A copy of this material has not been filed with Foreign Registration Section, Department of Justice, Washington, D.C., where the registration statement of Oliver Layton Press, as the non-foreign publisher or distributor is not available for inspection. The fact of non-registration does not indicate approval of this material by the government of the United States."
***
BOOK COVERS at HILOBROW: INTO THE GROVE series by Brian Berger | FILE X series by Josh Glenn | THE BOOK IS A WEAPON series | HIGH-LOW COVER GALLERY series | RADIUM AGE COVER ART | BEST RADIUM AGE SCI-FI | BEST GOLDEN AGE SCI-FI | BEST NEW WAVE SCI-FI | REVOLUTION IN THE HEAD.