KLUTE YOUR ENTHUSIASM (INTRO)
By: Joshua Glenn
July 31, 2017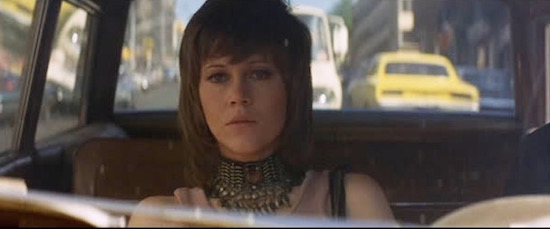 Welcome to HILOBROW's latest enthusiasm series: KLUTE YOUR ENTHUSIASM. In past years, we've enthused about everything from Jack Kirby panels to old-school hip hop tracks, to typefaces. This summer, we've invited 25 talented HILOBROW contributors to share their passion for neo-noir movies of the Sixties (1964–1973, according to my infamous periodization schema) about which they're particularly excited.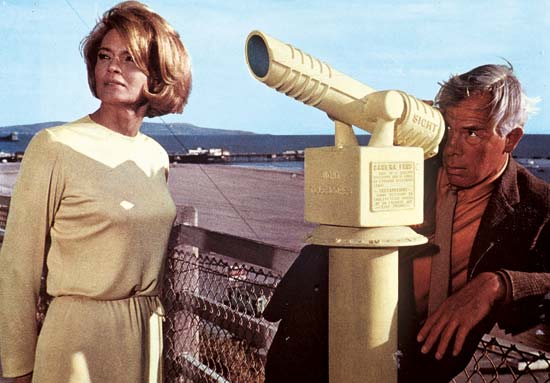 Thugs with existentialist leanings, and detectives baffled by why anyone does what they do; cops who kick against society's oppressive traces, and crooks with a conscience; private dicks who are sex machines to all the chicks, and cats who won't cop out when there's danger all about; sympathetic femme fatales and unsympathetic nice girls; con artists, bank robbers, and hitmen whose technique we can't help but admire. As if all this noiritude weren't enough, the plots of these movies are framed by Hollywood's contemporary vision of the Sixties: flower children, orgies, gurus, LSD, the occult. Right on.
Here are just a few contextualizing notes, before we get started…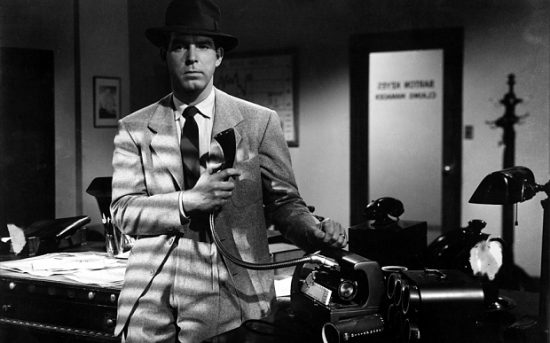 Though The Maltese Falcon was released in 1941, the classic film noir era flourished — we'd argue — from c. 1944 (e.g., Double Indemnity, Murder, My Sweet, Laura) through c. 1963 (e.g., Shock Corridor, High and Low). Some exegetes claim that Orson Welles's Touch of Evil (1958), was the last noir; at the very least, it was an apex for the genre/movement, which experienced a dropping-off after that. And then there's Samuel Fuller's The Naked Kiss (1964), which has been described as "a classic noir after the fact." So yeah, our 1944–1963 classic noir alibi isn't watertight — we're aware of that. But we're sticking to it.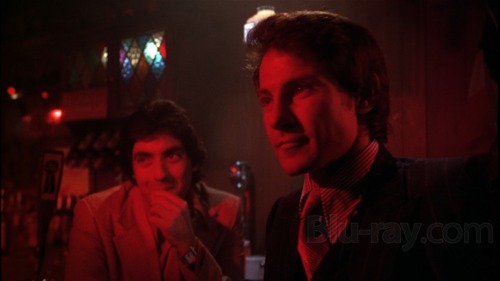 From c. 1964–1973, inspired in part by Melville, Godard, Truffaut, and other Nouvelle Vague filmmakers who during the Fifties (1954–1963) paid homage to/had fun at the expense of classic film noir (which had itself been influenced by avant-garde European films of the Thirties), the first wave of "neo-noir" films appeared in US movie theaters. Neo-noir's first wave — mostly unaffected by (a) the metastasizing nostalgia that has given us countless self-conscious noir simulations (described by Fredric Jameson as the "imaginary museum," i.e., fictions about a fictional world, which is to say: retro pastiche; 1974's Chinatown marks the beginning of neo-noir's next — ongoing? — wave), and (b) the post-Watergate paranoia, post-Vietnam malaise, and post-Sixties conservative backlash that produced an unquenchable thirst, on the part of moviegoers of the Seventies, for paranoid/vigilante/assassin thrillers — deserves closer attention.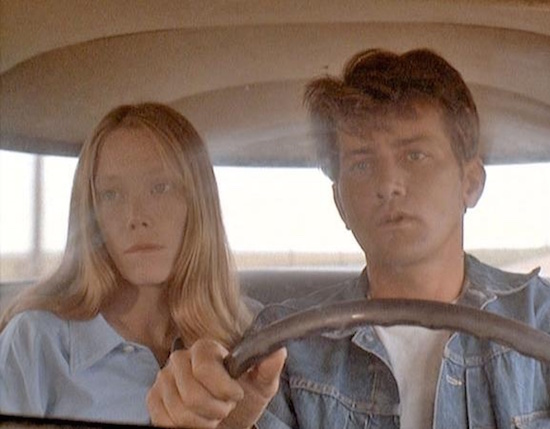 Once Hollywood's Production Code was terminated in the mid-1960s, the line between good guys and bad guys was smeared; the cavalier amorality of post-Sixties neo-noir owes a lot to these pioneering efforts. In comparison with what came before and after, neo-noir's first wave can seem clumsy, awkward, neither here nor there; but ever since the Seventies, neo-noir's first wave has grown ever more appealing — precisely because it is neither entirely innocent nor entirely experienced. (I've said something similar about YA lit of the Sixties.) It's a shame that neo-noir's first wave has been overshadowed by classic noir, on the one hand, and the pastiche noirs (e.g., Chinatown, Body Heat) and paranoid/vigilante/assassin movies (e.g., Night Moves, Taxi Driver, The Conversation) of the Seventies (1974–1983), on the other.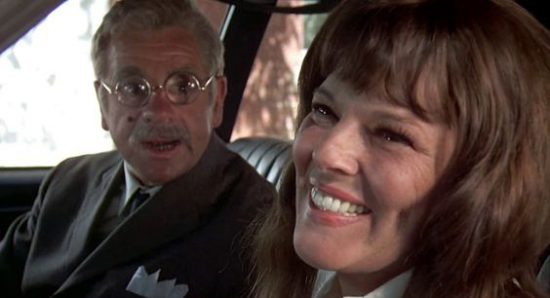 We love what came before and after it! But let's not overlook neo-noir's first wave — as awkward, weird, and difficult to watch as some of it may be to our contemporary sensibilities.
Although we were forced to leave many rewarding Sixties neo-noirs uncommented-upon — e.g., Mickey One, Mirage, Once a Thief, Le deuxieme souffle, The Money Trap, Gunn, The Incident, Lady in Cement, P.J., Pretty Poison, The Split, The Strange Affair, If He Hollers Let Him Go, Chandler, The Last Run, Un Flic, The Outfit, and Serpico, for example, aren't included in our survey — we've made a valiant effort. Over the next 25 days, we'll treat you to the following stellar lineup:
Kio Stark on THE KILLERS | Alix Lambert on BANDE À PART (BAND OF OUTSIDERS) | Judith Zissman on ALPHAVILLE | Mark Kingwell on HARPER | Lynn Peril on BLOW-UP | Devin McKinney on SECONDS | Drew Daniel on BRANDED TO KILL | Luc Sante on POINT BLANK | Gordon Dahlquist on LE SAMOURAÏ | Alice Boone on LE CERCLE ROUGE | Brian Berger on COTTON COMES TO HARLEM | Adrienne Crewe on PERFORMANCE | David Levine on THE FRENCH CONNECTION | Dan Fox on GET CARTER | Melissa Gira Grant on KLUTE | Brandi Brown on SHAFT | Kaleb Horton on FAT CITY | Peter Doyle on THE GETAWAY | Sarah Weinman on HICKEY & BOGGS | Annie Nocenti on BADLANDS | Josh Glenn on CHARLEY VARRICK | Gary Groth on THE FRIENDS OF EDDIE COYLE | Lisa Jane Persky on THE LONG GOODBYE | Mimi Lipson on MEAN STREETS | Sherri Wasserman on SOYLENT GREEN.
So — to quote Popeye Doyle — get your hands on your heads, get off the bar, and get on the wall! Enjoy.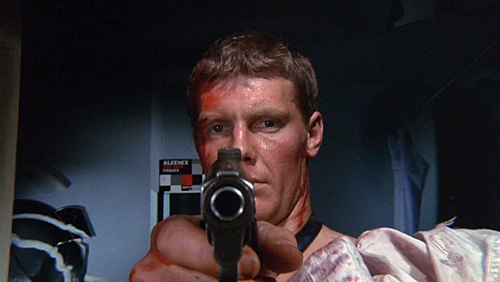 PS: Many contributors to this series donated their fee to the ACLU, which fights government abuse and defends individual freedoms, including speech and religion, a woman's right to choose, the right to due process, and more.
***
MORE MOVIES at HILOBROW: KLUTE YOUR ENTHUSIASM: 25 neo-noirs of the Sixties (1964–1973) | Josh Glenn's SHOCKING BLOCKING series | James Parker's BOURNE VARIATIONS series | Alix Lambert's SÉRIE NOIRE series | Jacob Mikanowski's SCREEN TIME series | Joanne McNeil's ALL MY STARS series | MORE: including dozens of HILO HERO items on movie directors and actors.
MORE ENTHUSIASM at HILOBROW
NERD YOUR ENTHUSIASM (4Q2021): NERDING | ARDUIN | KLINGON CONFIDENTIAL | MAP INSERTS | TIME | & 20 other nerdy passions. SWERVE YOUR ENTHUSIASM (3Q2021): WARHOL'S WALT WHITMAN | 70, GIRLS, 70 | TYRAEL'S MIGHT | SHIRATO SANPEI | THE LEON SUITES | & 20 other never-realized cultural productions. FIVE-O YOUR ENTHUSIASM (2Q2021): DARK SHADOWS | MANNIX | GET SMART | THE ADDAMS FAMILY | I DREAM OF JEANNIE | & 20 other Sixties (1964–1973) TV shows. FERB YOUR ENTHUSIASM (1Q2021): STEVEN UNIVERSE | TOP CAT | REN & STIMPY | SHE-RA AND THE PRINCESSES OF POWER | DRAGON BALL Z | & 20 other animated series. CARBONA YOUR ENTHUSIASM (2020): "Sex Bomb" | "Going Underground" | "Soft South Africans" | "Typical Girls" | "Human Fly" | & 20 other Seventies (1974–1983) punk singles. KLAATU YOU (2020 weekly): ZARDOZ | METROPOLIS | DARK STAR | SINS OF THE FLESHAPOIDS | SOLARIS | & dozens of other pre-STAR WARS sci-fi movies. CONVOY YOUR ENTHUSIASM (2019): THE TAKING OF PELHAM ONE TWO THREE | ROLLERBALL | BLACK SUNDAY | SORCERER | STRAIGHT TIME | & 20 other Seventies (1974–1983) action movies. SERIOCOMIC (2019 weekly): LITTLE LULU | VIZ | MARSUPILAMI | ERNIE POOK'S COMEEK | HELLBOY | & dozens of other comics. TUBE YOUR ENTHUSIASM (2018): LOONEY TUNES | THREE STOOGES | THE AVENGERS | ROCKY & BULLWINKLE | THE TWILIGHT ZONE | & 20 other Fifties (1954–1963) TV shows. WOWEE ZOWEE (2018 weekly): UNISEX | UNDER THE PINK | DUMMY | AMOR PROHIBIDO | HIPS AND MAKERS | & dozens of other Nineties (1994–2003) albums. KLUTE YOUR ENTHUSIASM (2017): THE KILLERS | BANDE À PART (BAND OF OUTSIDERS) | ALPHAVILLE | HARPER | BLOW-UP | & 20 other Sixties (1964–1973) neo-noir movies. #SQUADGOALS (2017 weekly): THE WILD BUNCH | BOWIE'S BAND | THE BLOOMSBURY GROUP | THE HONG KONG CAVALIERS | VI ÄR BÄST! & dozens of other squads. GROK MY ENTHUSIASM (2016 weekly): THE THEORY AND PRACTICE OF LUNCH | WEEKEND | MILLION YEAR PICNIC | LA BARONNE EMILE D'ERLANGER | THE SURVIVAL SAMPLER | & dozens more one-off enthusiasms. QUIRK YOUR ENTHUSIASM (2016): "Tainted Love" | "Metal" | "Frankie Teardrop" | "Savoir Faire" | "Broken English" | & 20 other Seventies (1974–1983) new wave singles. CROM YOUR ENTHUSIASM (2015): DARKER THAN YOU THINK | THE SWORD IN THE STONE | OUT OF THE SILENT PLANET | THIEVES' HOUSE | QUEEN OF THE BLACK COAST | & 20 other Thirties (1934–1943) fantasy novels. KERN YOUR ENTHUSIASM (2014): ALDINE ITALIC | DATA 70 | TORONTO SUBWAY | JOHNSTON'S "HAMLET" | TODD KLONE | & 20 other typefaces. HERC YOUR ENTHUSIASM (2013): "Spoonin' Rap" | "Rapper's Delight" | "Rappin' Blow" | "The Incredible Fulk" | "The Adventures of Super Rhyme" | & 20 other Seventies (1974–1983) hip-hop songs. KIRK YOUR ENTHUSIASM (2012): Justice or vengeance? | Kirk teaches his drill thrall to kiss | "KHAAAAAN!" | "No kill I" | Kirk browbeats NOMAD | & 20 other Captain Kirk scenes. KIRB YOUR ENTHUSIASM (2011): THE ETERNALS | BLACK MAGIC | DEMON | OMAC | CAPTAIN AMERICA | & 20 other Jack Kirby panels.