HILOBROW 2Q2022
By: HILOBROW
June 29, 2022
Here's what HILOBROW published during April, May, and June 2022.
BEST OF HILOBROW: 2010 | 2011 | 2012 | 2013 | 2014 | 2015 | 2016 | 2017 | 2018 | 2019 | 2020 | 2021 | 2022 | 1Q2023 | 2Q2023 | 3Q2023 | 4Q2023 SNEAK PEEK | 4Q2023.
Also see: HYPOCRITE IDLER 2Q2022
---
ONE-OFF SERIES & POSTS
---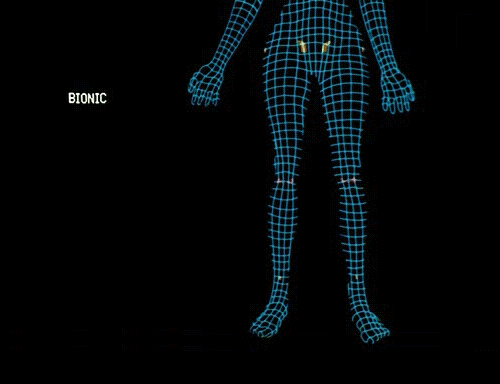 During 2Q2022, we published the series KOJAK YOUR ENTHUSIASM, with installments contributed by 25 HILOBROW friends and regulars, on the topic of a favorite TV show of the cultural era known as the Seventies (1974–1983). Here's the lineup:
INTRODUCTION by Josh Glenn | Lynn Peril on ONE DAY AT A TIME | Dan Reines on THE WHITE SHADOW | Carlo Rotella on BARNEY MILLER | Lucy Sante on POLICE WOMAN | Douglas Wolk on WHEW! | Susan Roe on THE LOVE BOAT | Peggy Nelson on THE BIONIC WOMAN | Michael Grasso on WKRP IN CINCINNATI | Josh Glenn on SHAZAM! | Vanessa Berry on IN SEARCH OF… | Mark Kingwell on BATTLESTAR GALACTICA | Tom Nealon on BUCK ROGERS | Heather Quinlan on LITTLE HOUSE ON THE PRAIRIE | Adam McGovern on FAWLTY TOWERS | Gordon Dahlquist on THE STREETS OF SAN FRANCISCO | David Smay on LAVERNE & SHIRLEY | Miranda Mellis on WELCOME BACK, KOTTER | Rick Pinchera on THE MUPPET SHOW | Kio Stark on WONDER WOMAN | Marc Weidenbaum on ARK II | Carl Wilson on LOU GRANT | Greg Rowland on STAR TREK: THE ANIMATED SERIES | Dave Boerger on DOCTOR WHO | William Nericcio on CHICO AND THE MAN | Erin M. Routson on HAPPY DAYS. Plus: David Cantwell on THE WALTONS.
Josh Glenn is the KOJAK YOUR ENTHUSIASM editor. He is grateful to the series' contributors, many of whom donated their honoraria to Covenant House — an agency providing shelter, food, immediate crisis care, and other services to homeless and runaway youth.
---
ONGOING SERIES
---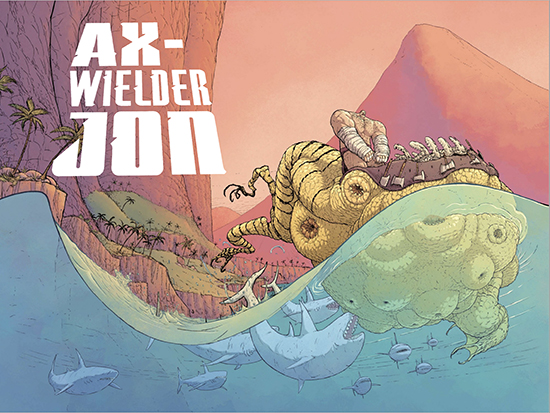 Adam McGovern continued to deliver over-the-transom, on-tangent essays, dialogues and subjective scholarship via his monthly-ish series OFF-TOPIC. Here's the 2Q2022 lineup:
THE KINDEST CUT: Hatchet jobs and emotional work with AX-WIELDER JON's Nick Pitarra | A FACE FOR RADIO: Reboots on the ground: Wiring MICRO-FACE for the 2020s
*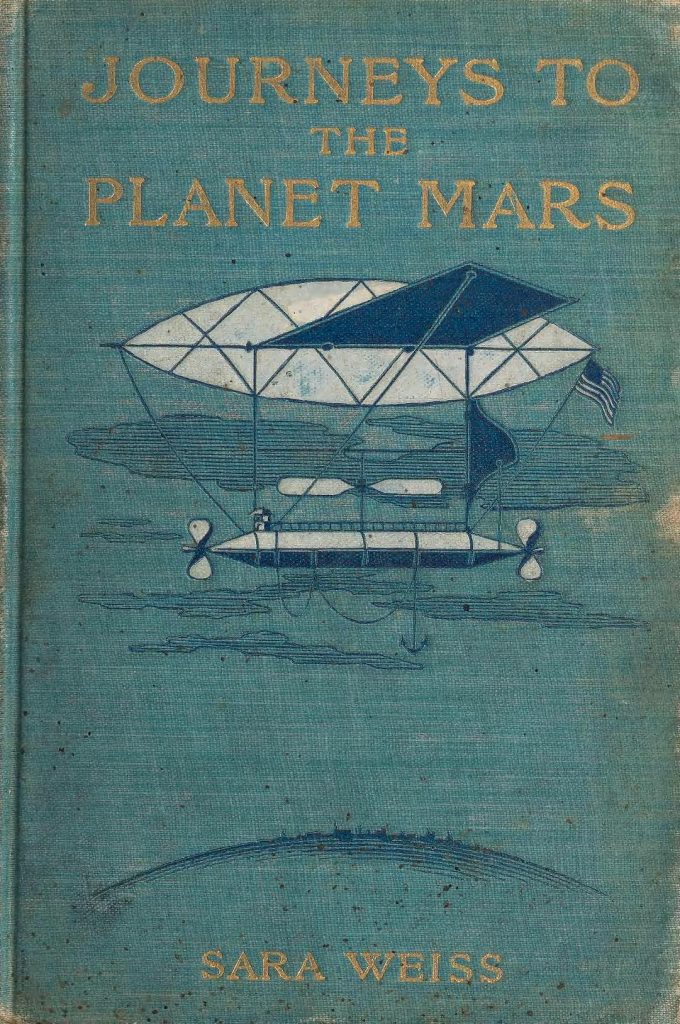 In April, Josh began publishing a weekly RADIUM AGE:TIMELINE series — i.e., notes towards a comprehensive account of the science fiction genre's formative Radium Age (1900–1935). Here's the 2Q2022 lineup:
[1900 | 1901 | 1902 | 1903] | 1904 | 1905 | 1906 | 1907 | 1908 | 1909 | 1910. (The brackets, here, indicate "interregnum" years — i.e., a period of overlap between sf's Radium Age and its Scientific Romance era.)
*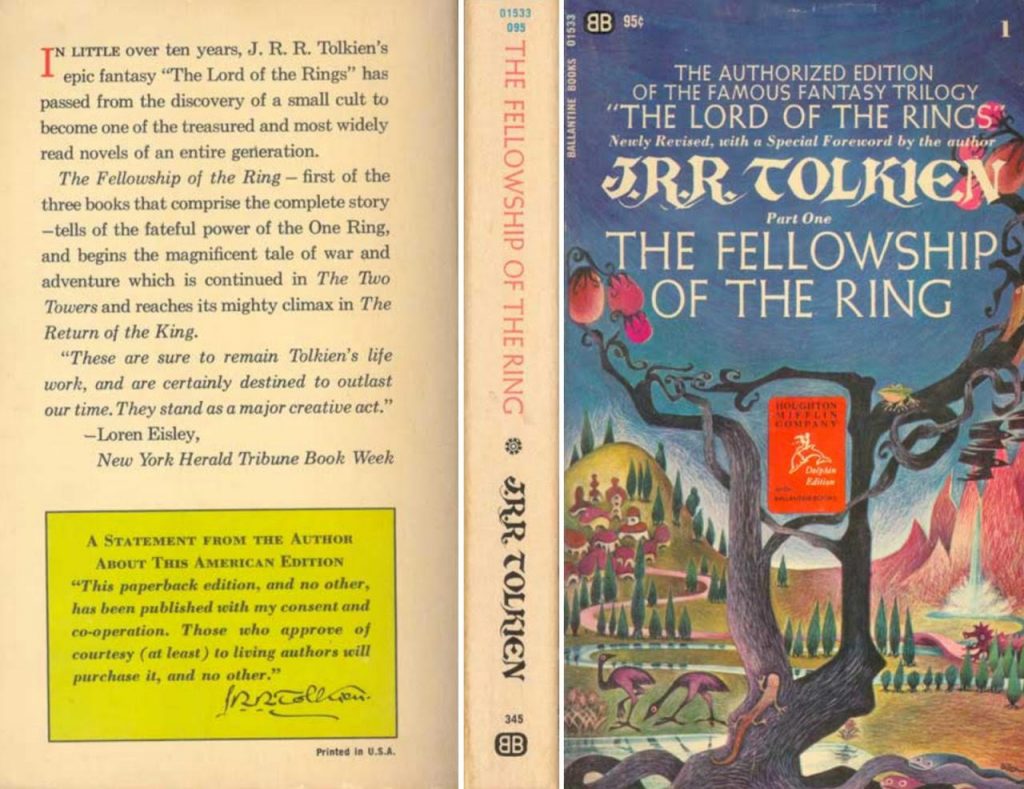 In May, we announced a new HILOBROW series — COLOR CODE — investigating what specific colors, in specific material contexts, can signify. New installments will appear irregularly. Here's the 2Q2022 lineup:
Josh Glenn on TOLKIEN GREEN | Marc Weidenbaum on TEAL | Jason Sandberg on ZINC CHROMATE.
Shout-out to HILOBROW friends Mark Frauenfelder and Rob Walker, who helped to spread the word about the COLOR CODE series via their respective newsletters THE MAGNET and THE ART OF NOTICING. Share your Color Code via Instagram with the hashtag #colorcodestory.
*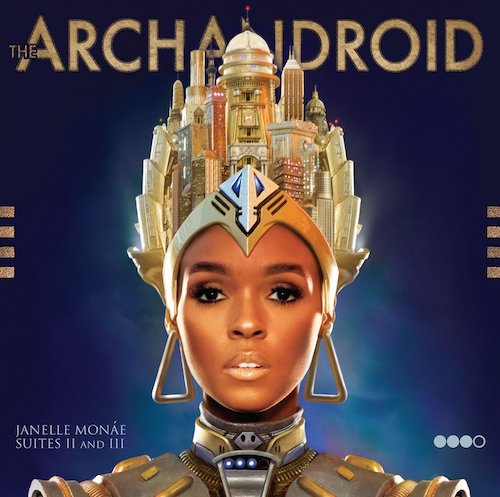 We continued to publish new installments in HADRON AGE SF — a weekly series via which Josh aims to identify his favorite 75 sf adventures (novels, comics, YA novels) published between 2004 and 2023. Here's the 2Q2022 lineup:
Lauren Beukes' MOXYLAND | Janelle Monáe's THE ARCHANDROID | Daniel Clowes's THE DEATH-RAY | Jeff VanderMeer's ANNIHILATION | William Gibson's THE PERIPHERAL | N.K. Jemisin's THE FIFTH SEASON | Kim Stanley Robinson's AURORA | Madeline Ashby's COMPANY TOWN | Lydia Millet's A CHILDREN'S BIBLE | Octavia E. Butler's FLEDGLING | Gordon Dahlquist's THE DIFFERENT GIRL | Theo Ellsworth's CAPACITY | Minister Faust's THE COYOTE KINGS OF THE SPACE AGE BACHELOR PAD.
The complete HADRON AGE 75 list in progress is here.
*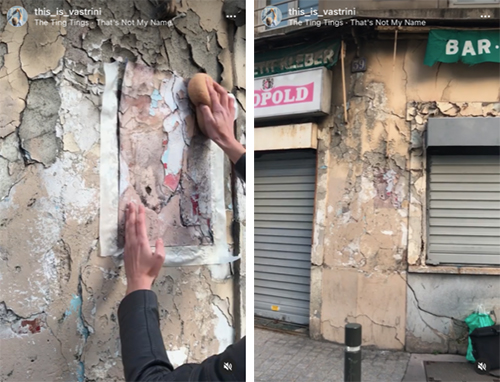 Peggy Nelson continued to investigate art and the virtual life through her two irregular series EYE CANDY and SIMULACRA. Here's the 2Q2022 lineup:
THE DON MARTIN DICTIONARY: Don Martin and the sound of satire | VASTRINI: Right there in the plein air — the in/visible street art of Vastrini
---
RADIUM AGE PROTO-SF
---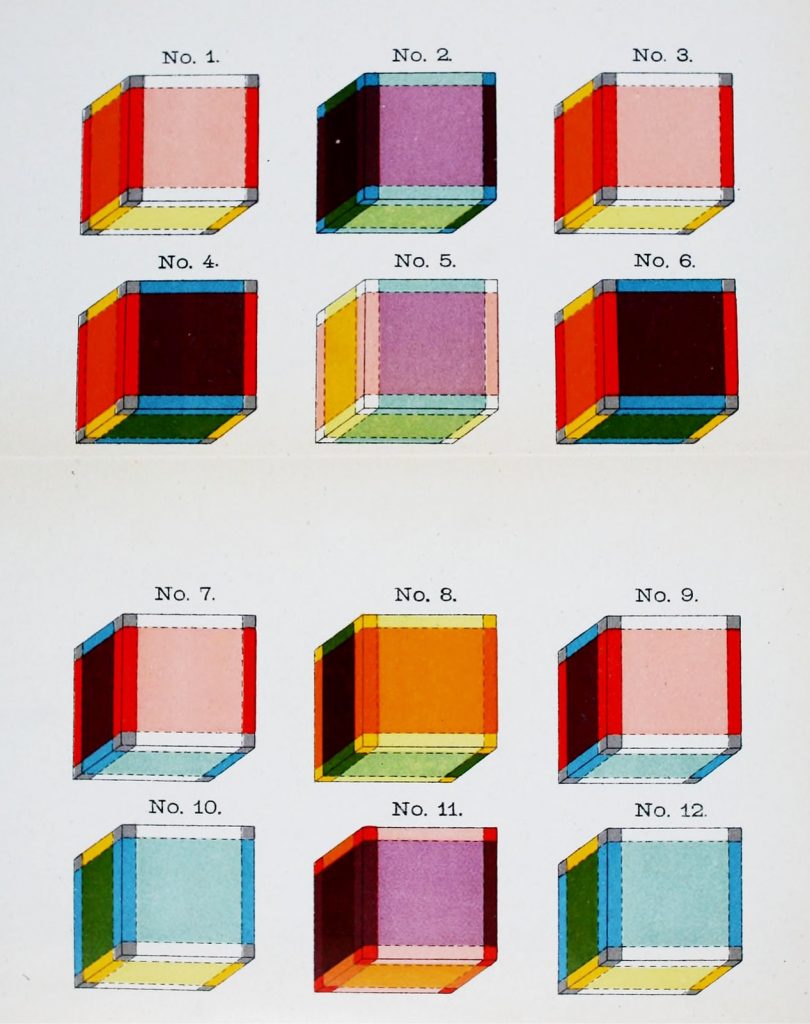 During 2Q2022, the MIT Press's RADIUM AGE series (which I edit) published E.V. Odle's The Clockwork Man (1923, with new introduction by Annalee Newitz) and H.G. Wells' The World Set Free (1914, with new introduction by Sarah Cole, and new afterword by Josh). 2Q2022 reviews of MITP's series can be found here.
Here at HILOBROW, meanwhile, we continued to serialize Radium Age novels and stories. Here's the lineup:
We've revived a moribund series: RADIUM AGE POETRY. Here's the 2Q2022 lineup: Rudyard Kipling's THE SECRET OF THE MACHINES | Randolph Bourne's SABOTAGE | Stephen Spender's THE PYLONS | Ford Madox Ford's GREY MATTER.
Also: We've excerpted a Radium Age-adjacent section from Henry Adams's The Education of Henry Adams; reprinted Josh's March 24 essay (for the MIT Press Review) on Begum Rokeya; and reprinted a Radium Age Q&A with Josh by Shelf Awareness.
---
CROSS-POSTED SERIES
---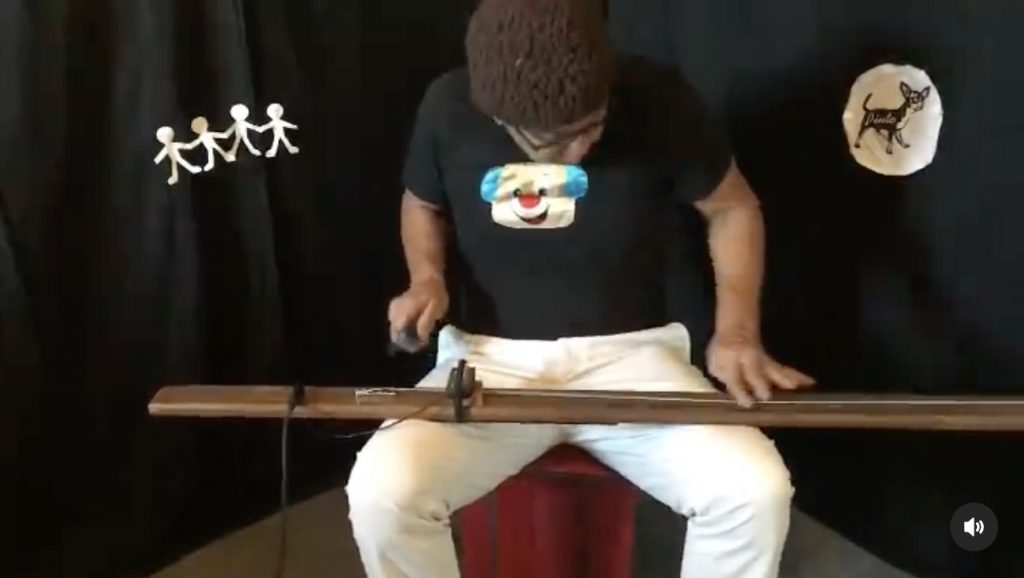 During 2Q2022, we cross-posted series by HILOBROW friend Mark Ramos Nishita, aka Money Mark. ISOLATION JAMS features a curated selection of "little vignettes of potent sound, sound poems, noise or melody" that Mark posted to Instagram in 2020 — to help us through the COVID lockdown.
*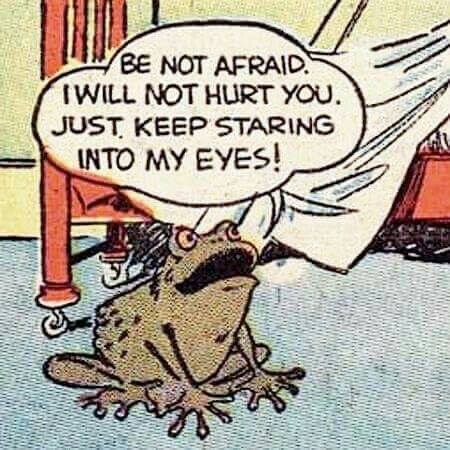 In January, HILOBROW's series BESTIARY published a four-part installment — on the subject of 20th-century anthropomorphized pop-culture frogs. During 2Q2022, we published three offshoots: HYPNOTIC FROGS | FRIGHTENING FROGS | MUSICAL FROGS.
*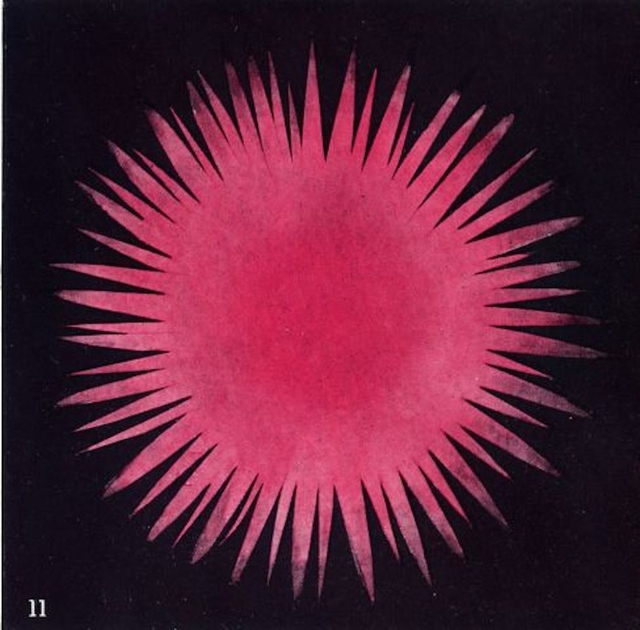 The series THOUGHT-FORMS collects images from Annie Besant and C.W. Leadbeater's 1901 book Thought-Forms — in which the authors flex their ability to detect the spiritual "vibrations" of ideas, emotions, and sounds as visual forms.
***
On to 3Q2022…