HADRON AGE SF (14)
By: Joshua Glenn
April 6, 2022
One in a series of posts about the 75 best sf adventures published during the genre's Hadron Age era (from 2004–2023, according to HILOBROW's periodization schema). For Josh Glenn's Hadron Age Sci-Fi 75 list (a work in progress), click here.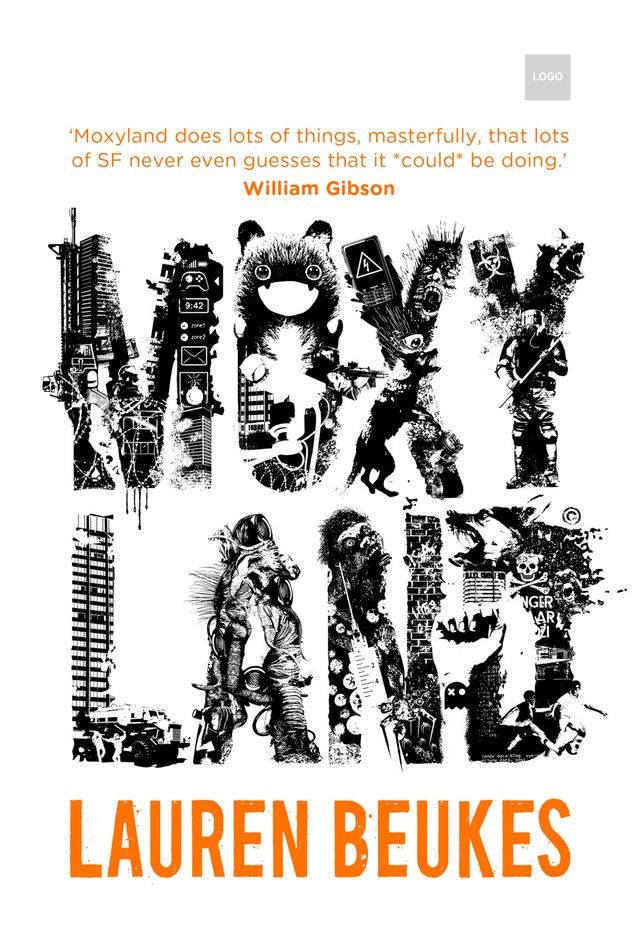 Lauren Beukes's Moxyland (2008).
In a not-all-that-futuristic Cape Town, the system of segregation and discrimination that divides South African society centers around class, race, and health… and is enforced via one's cellphone and SIM card. Those who rebel against the status quo can not only be "defused" — knocked unconscious — via their phones, but they can be denied access to everything that's controlled via smartphone, from unlocking doors to using public transit to accessing one's bank account. One of our four young narrators, Tendeka, is a naive idealist whose concerns about the corporatocracy are channeled by Skyward — a powerful presence within the online game Moxyland — into increasibgly revolutionary actions. Tendeka enlists the aid of Toby, a DJ, social media influencer, and gamer who is less concerned about activism than participating in viewership-boosting pranks. Toby recruits his sometime lover Lerato, a software engineer who started life as an AIDS orphan and is now focused on advancing her career. Kendra, our fourth narrator, volunteers to be injected with nanotech that transforms her into a soft-drink billboard. The characters are unsympathetic, and the plot a bit shambolic, but Beukes's first novel is a powerful exercise in world-building… complete with future slang and technospeak.
Fun facts: Beukes, who grew up in Johannesburg, is perhaps best known for The Shining Girls (2013), a novel about a time-traveling Depressionn-era serial killer; and Zoo City (2010), a hardboiled sf thriller — set in an inner0-city Johannesburg suburb — that won the Arthur C. Clarke Award.
***
JOSH GLENN'S *BEST ADVENTURES* LISTS: BEST 250 ADVENTURES OF THE 20TH CENTURY | 100 BEST OUGHTS ADVENTURES | 100 BEST RADIUM AGE (PROTO-)SCI-FI ADVENTURES | 100 BEST TEENS ADVENTURES | 100 BEST TWENTIES ADVENTURES | 100 BEST THIRTIES ADVENTURES | 75 BEST GOLDEN AGE SCI-FI ADVENTURES | 100 BEST FORTIES ADVENTURES | 100 BEST FIFTIES ADVENTURES | 100 BEST SIXTIES ADVENTURES | 75 BEST NEW WAVE SCI FI ADVENTURES | 100 BEST SEVENTIES ADVENTURES | 100 BEST EIGHTIES ADVENTURES | 75 BEST DIAMOND AGE SCI-FI ADVENTURES | 100 BEST NINETIES ADVENTURES | 75 BEST HADRON AGE SCI-FI ADVENTURES.