HYPOCRITE IDLER 2Q2022
By: Joshua Glenn
June 28, 2022
To idle is to work on meaningful and varied projects — and to take it easy. The title of the series refers to this self-proclaimed idler's inability to take it easy.
HILOBROW is a noncommercial blog! The info below should not be construed as a vulgar advertisement for SEMIOVOX, MIT PRESS's RADIUM AGE SERIES, the LOST OBJECTS book, UNBORED, GO WEST, or any of my various more-or-less profitable projects. It is merely an update on my doings and undoings — in this case, during 2Q2022.
MORE HYPOCRISY: 2010 | 2011 | 2012 | 2013 | 2014 | 2015 | 2016 | 2017 | 2018 | 2019 | 2020 | 2021 | 1Q2022 | 2Q2022 | 3Q2022 | 4Q2022.
Also see: HILOBROW 2Q2022.
***
---
SEMIOTIC ANALYSIS
---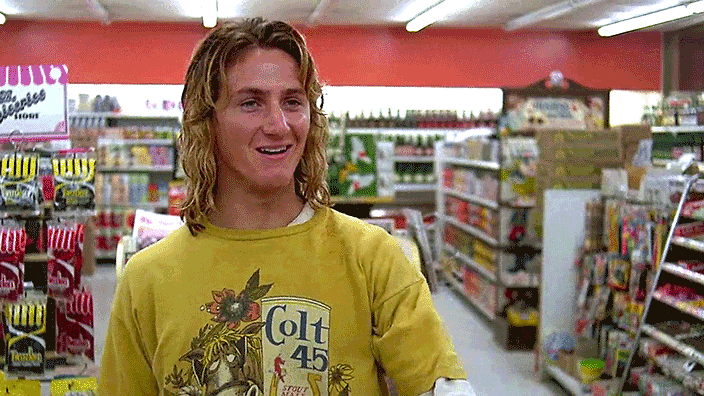 I'm cofounder of the semiotics-fueled consultancy SEMIOVOX. Our methodology provides insight and inspiration — to brand and organization strategy, marketing, design, innovation, and consumer insights teams, as well as to their agency partners — regarding the unspoken local/global "codes" that help shape perceptions of and guide behavior within product categories and/or sociocultural territories.
During 2Q2022, our projects included the following.
NON-DAIRY & DAIRY MILK CODES in the US. An audit of codes communicated via brand communications in the coconut milk, almond milk, soy milk, oat milk, as well as the dairy milk space. Conducted on behalf of one of the world's largest producers of non-dairy milk products. Packaging and logo redesign, as well as optimizing brand comms across all marketing channels.
OCCULT CODES. A US-centric historical analysis of occult codes — one piece of a global study conducted (by a French agency) on behalf of one of the highest-selling videogame franchises of all time. Gameworld, storyline, and character design.
FUTURE OF LUXURY. A US-centric analysis of emergent trends in the semiotics of luxury — one piece of a global study conducted (by another French agency) on behalf of a company famous for its travel guides. Horizon scanning and trend analysis.
Also: This fall, I'll resume my role as "convener" for SEMIOFEST SESSIONS, a series of teleconference get-togethers — which I helped launch last year — intended not only to share best practices among, but to nurture collegiality and friendship within the global semio community.
---
LOST OBJECTS
---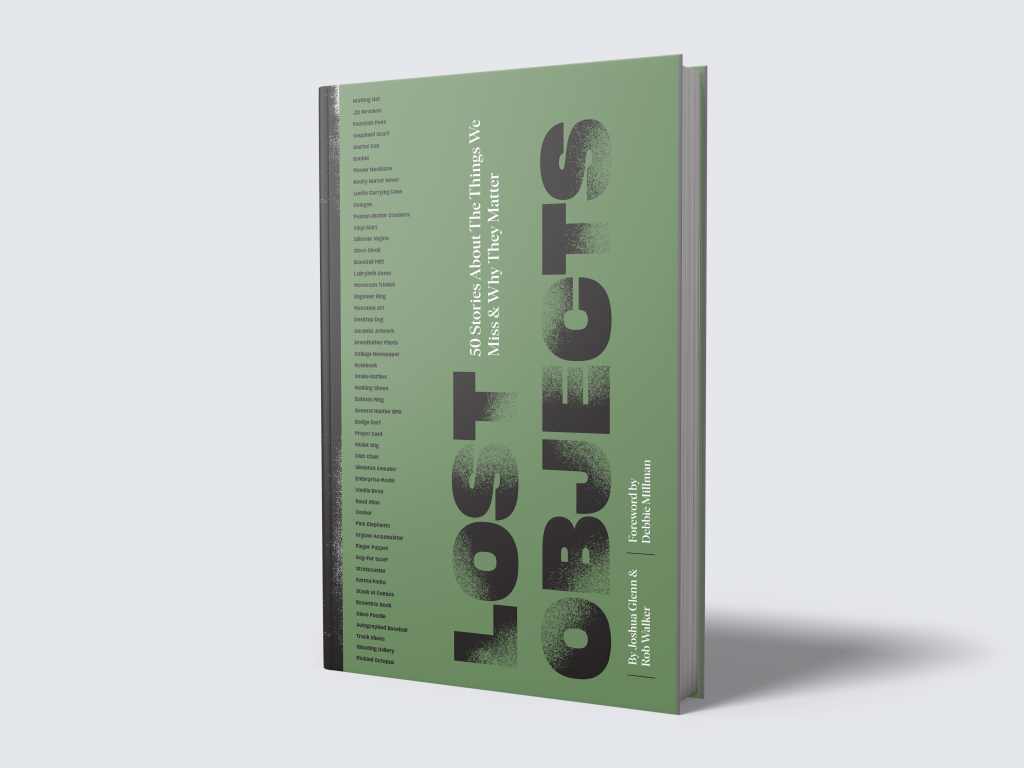 The East Coast kickoff event for Lost Objects: 50 Stories About the Things We Miss and Why They Matter (ed. Joshua Glenn and Rob Walker) will take place two days from now, at New York City's indie bookstore McNally Jackson Seaport. Along with LO contributors such as Dan Fox, Mimi Lipson, Debbie Millman, Stephen O'Connor, and Lucy Sante, I will share lost-objects stories and insights from the book. Technically it's a pre-sale event, but copies of the book will be on hand. RSVP a must.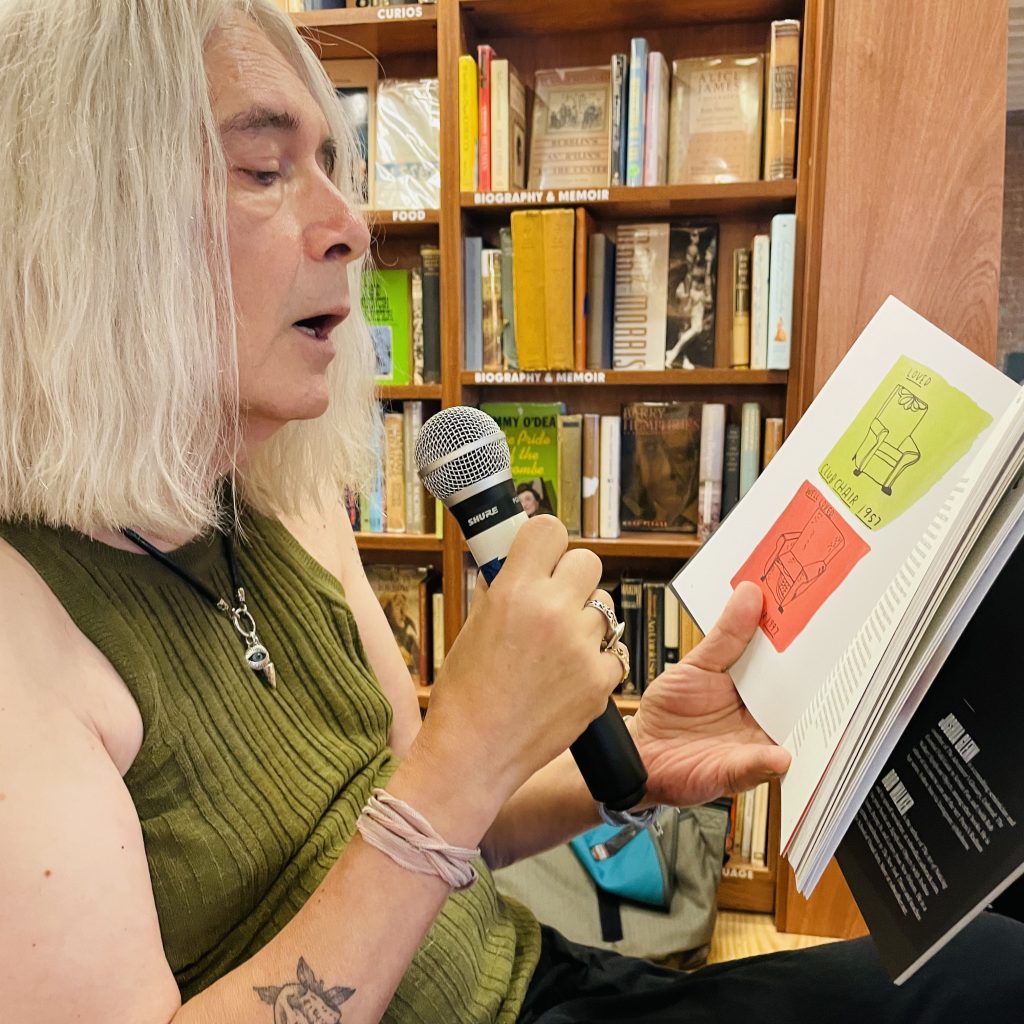 Can't make it to the event? Pre-order Lost Objects, along with limited-edition posters, here. (Sale of the posters will help defray costs of printing the book.) Until Lost Objects is published in July, the checkout code LOSTOBJECTS will take 20% off the price of either the book or a book/poster combo.
PS: Here's the book's Instagram account.
---
RADIUM AGE SERIES
---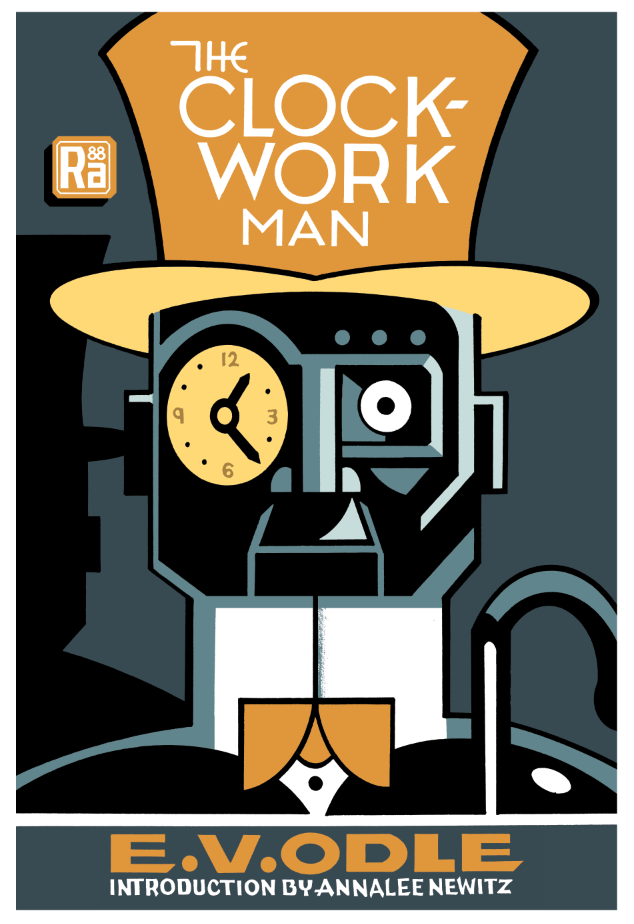 I'm the editor of the MIT Press's RADIUM AGE series, which since March of this year has been reissuing notable proto-sf stories from the genre's under-appreciated 1900–1935 era. During 2Q2022, we published the following two titles:
E.V. Odle's The Clockwork Man (1923, with new introduction by Annalee Newitz). In the first-ever novel about a cyborg, a machine-enhanced man from a multiverse of the far future visits 1920s England. "Edwin Vincent Odle's ominous, droll, and unforgettable The Clockwork Man is a missing link between Lewis Carroll and John Sladek or Philip K. Dick." — Jonathan Lethem
H.G. Wells's The World Set Free (1914, with new introduction by Sarah Cole & new afterword by Joshua Glenn). In a novel written on the eve of World War I, H. G. Wells imagines a war "to end all wars" that begins in atomic apocalypse but ends in an enlightened utopia. "The World Set Free is a crucial novel in Wells's amazing effort, and it's great to see it in a new edition." — Kim Stanley Robinson
And during 3Q2022, we'll publish two additional titles: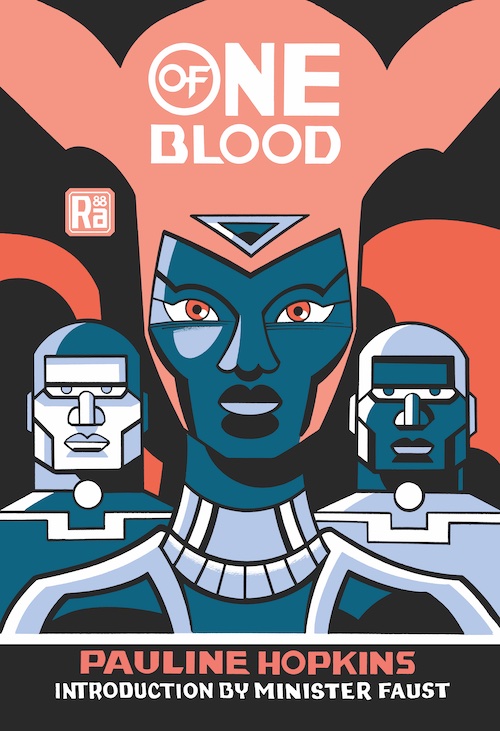 Pauline Hopkins's Of One Blood (1902–1903, with a new introduction by Minister Faust). P. Djèlí Clark, who has just won the Nebula Award for A Master of Djinn, provided the following endorsement: "Of One Blood returns in this new edition, celebrating a seminal work of Black speculative fiction. Over a century since its original publication, Hopkins's classic remains as relevant today as ever."
J.J. Connington's Nordenholt's Million (1923, with a new introduction by Matthew Battles and a new afterword by Evan Hepler-Smith). "I can't think of a more timely moment to reissue Nordenholt's Million, a chilling prediction of eco-catastrophe and the authoritarian regimes that can and do arise during such periods of chaos." — Douglas Rushkoff
*
During 2Q2022, I approved copy edits for our Spring 2023 titles; edited introductions (by Madeline Ashby and Erik Davis), and assigned cover art (by Seth), for our Fall 2023 titles; assembled the stories and wrote an introduction for a second Voices from the Radium Age collection (also Fall 2023); assigned introductions (by Lisa Yaszek, Paul March-Russell, and Ted Chiang) for our Fall 2024 and Spring 2025 titles; and pitched two prospective Fall 2025 titles, one of which would involve translation from the original Russian, to MIT Press's editorial board.
*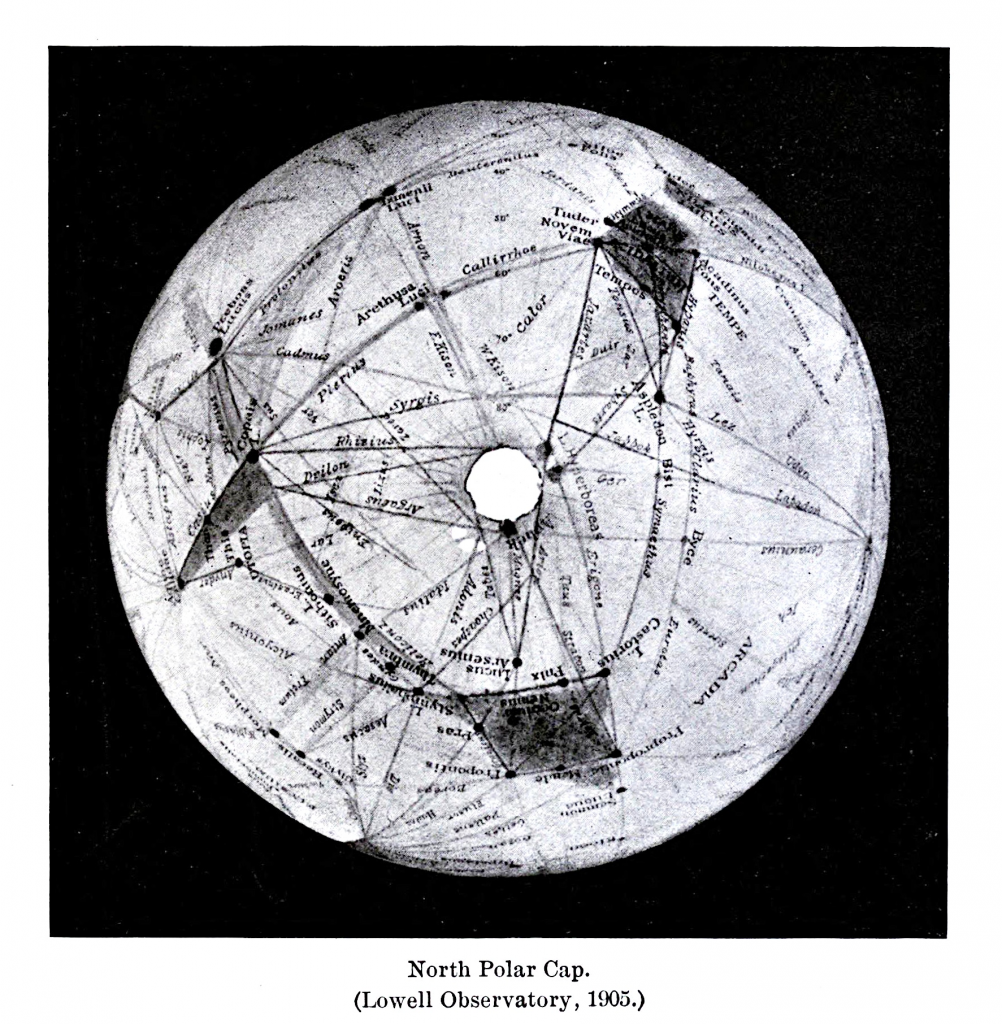 In April, here at HILOBROW, I began publishing the weekly series RADIUM AGE TIMELINE. These are rough notes towards a comprehensive account of the Radium Age.
Here's the 2Q2022 lineup: [1900 | 1901 | 1902 | 1903] | 1904 | 1905 | 1906 | 1907 | 1908 | 1909 | 1910. (The brackets, here, indicate "interregnum" years — i.e., a period of overlap between sf's Radium Age and its Scientific Romance era.)
*
More series info here. See below for publicity that MIT Press's RADIUM AGE series has received during 2Q2022.
---
HILOBROW
---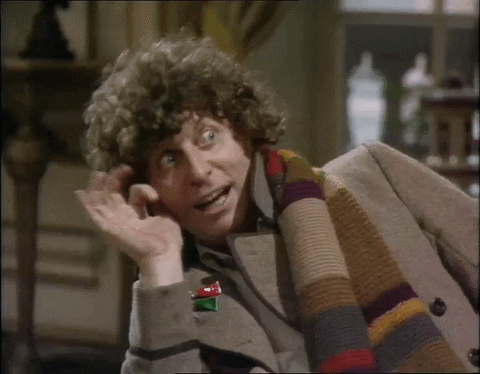 HILOBROW is published by King Mixer LLC; I'm the editor. To see what we've published lately, check out the HILOBROW 2Q2022 post. Here, I'll just mention two series that I edited.
KOJAK YOUR ENTHUSIASM is devoted to a few of our favorite TV shows from the Seventies (1974–1983, in HILOBROW's periodization). Here's the lineup:
Lynn Peril on ONE DAY AT A TIME | Dan Reines on THE WHITE SHADOW | Carlo Rotella on BARNEY MILLER | Lucy Sante on POLICE WOMAN | Douglas Wolk on WHEW! | Susan Roe on THE LOVE BOAT | Peggy Nelson on THE BIONIC WOMAN | Michael Grasso on WKRP IN CINCINNATI | Josh Glenn on SHAZAM! | Vanessa Berry on IN SEARCH OF… | Mark Kingwell on BATTLESTAR GALACTICA | Tom Nealon on BUCK ROGERS | Heather Quinlan on LITTLE HOUSE ON THE PRAIRIE | Adam McGovern on FAWLTY TOWERS | Gordon Dahlquist on THE STREETS OF SAN FRANCISCO | David Smay on LAVERNE & SHIRLEY | Miranda Mellis on WELCOME BACK, KOTTER | Rick Pinchera on THE MUPPET SHOW | Kio Stark on WONDER WOMAN | Marc Weidenbaum on ARK II | Carl Wilson on LOU GRANT | Greg Rowland on STAR TREK: THE ANIMATED SERIES | Dave Boerger on DOCTOR WHO | William Nericcio on CHICO AND THE MAN | Erin M. Routson on HAPPY DAYS. Plus: David Cantwell on THE WALTONS.
I'm very grateful to the series' contributors, many of whom contributed their honoraria to Covenant House, which provides transformative services for young people facing homelessness.
*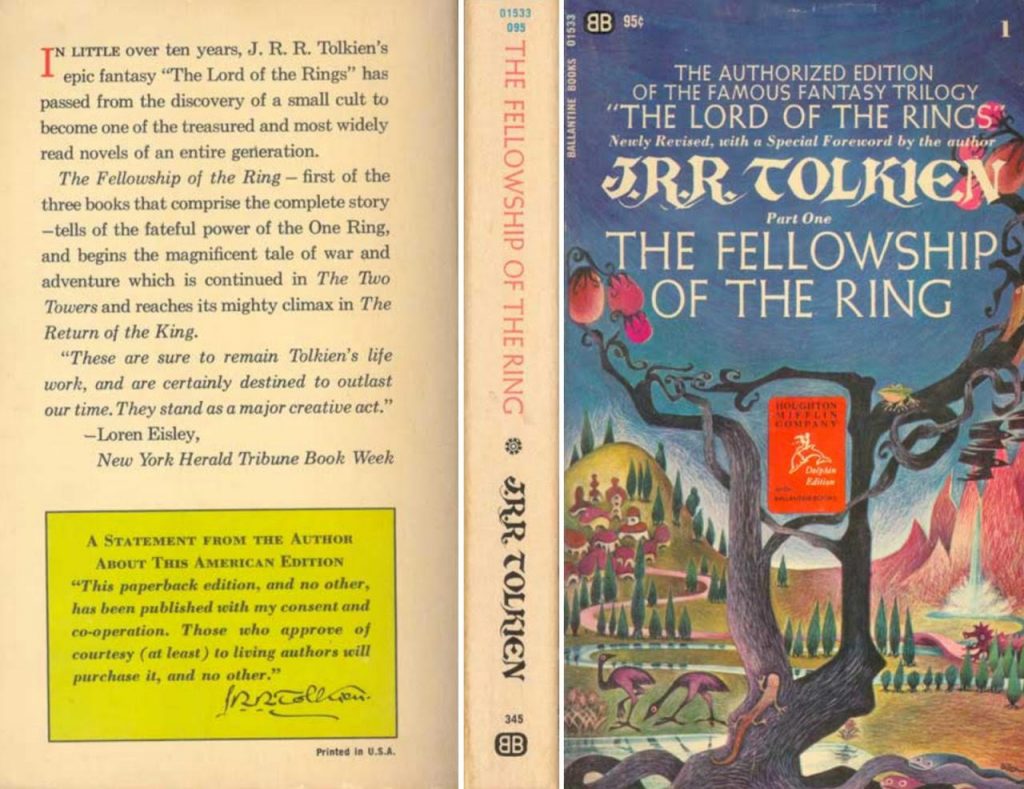 In May, I announced a new HILOBROW series — COLOR CODE — investigating what specific colors, in specific material contexts, can signify. Here's the 2Q2022 lineup:
Josh Glenn on TOLKIEN GREEN | Marc Weidenbaum on TEAL | Jason Sandberg on ZINC CHROMATE.
*
What's coming up at HILOBROW? So much! See SNEAK PEEK 3Q2022.
---
SEMIOVOX.COM
---
I'm the editor of SEMIOVOX, the eponymous website associated with my brand consultancy.
During 2Q2022, SEMIOVOX continued to offer glimpses into various audits we've done — via installments in the series CODE-X. Recent CODE-X installments include: KEEP IT CASUAL | BRAIN STORM | DREAMTIME | SCI-FI VISION | RALLY AROUND | CALL TO ACTION | EASY AS ABC | SUPER SOCIAL | ULTRA-DRAMA | HEART ON SLEEVE | OPULENT IMPUNITY | LA VIDA MAS FINA | CUT LOOSE | MUY BUSY | MEXICO MAGIC | BORDERLAND | PREHISPANIC GREATNESS | DARK FANTASTIC | ABSURDIST PROTEST | SOUTH IN THE HEAD | OWNING THE EXCESSIVE | SCARE TACTICS | SO FAR, SO GOOD | REACH OUT.
---
BEST ADVENTURES
---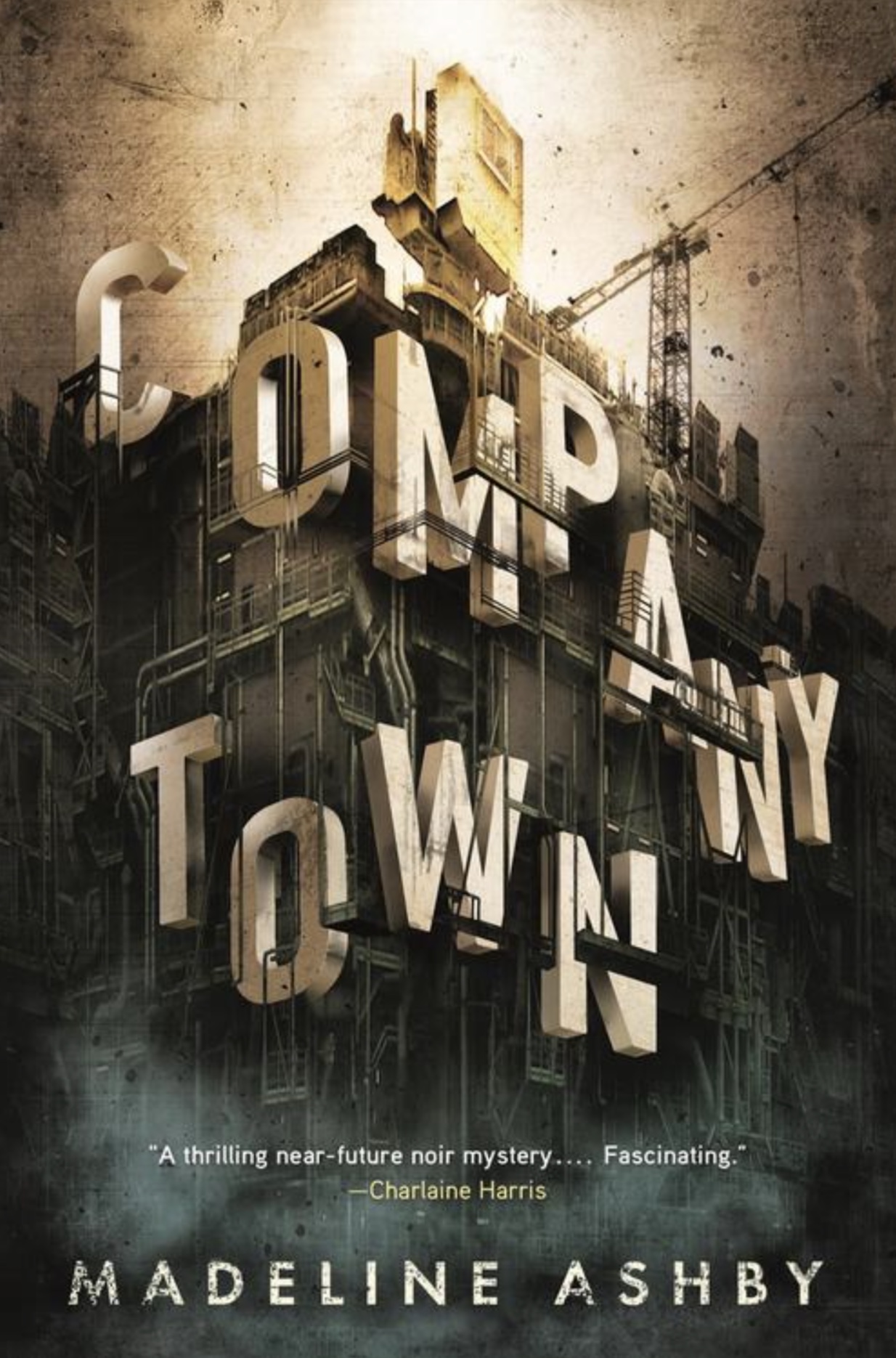 During 2Q2022, I continued to post one installment per week to a series dedicated to identifying the 75 BEST HADRON AGE SCI-FI ADVENTURES — which is to say, from 2004–2023. The 2Q2022 series lineup includes the following installments:
Lauren Beukes' MOXYLAND | Janelle Monáe's THE ARCHANDROID | Daniel Clowes's THE DEATH-RAY | Jeff VanderMeer's ANNIHILATION | William Gibson's THE PERIPHERAL | N.K. Jemisin's THE FIFTH SEASON | Kim Stanley Robinson's AURORA | Madeline Ashby's COMPANY TOWN | Lydia Millet's A CHILDREN'S BIBLE | Octavia E. Butler's FLEDGLING | Gordon Dahlquist's THE DIFFERENT GIRL | Theo Ellsworth's CAPACITY | Minister Faust's THE COYOTE KINGS OF THE SPACE AGE BACHELOR PAD.
---
WRITING
---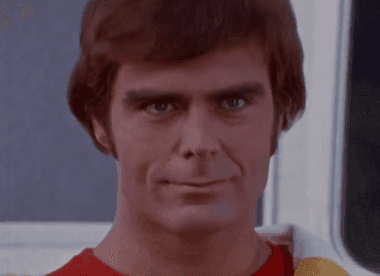 In addition to various posts mentioned above, here's a selection of my own HILOBROW contributions during 2Q2022.
Since April, I've also written an installment for BLURB YOUR ENTHUSIASM (HILOBROW's 3Q2022 "enthusiasm" series, for series editor Adam McGovern); and as mentioned above, an introduction to a forthcoming MORE VOICES FROM THE RADIUM AGE story collection.
---
GOOD VIBRATIONS
---
Since we launched in March, the MIT Press RADIUM AGE series has received some nice publicity for our editions of J.D. Beresford's A World of Women (March), E.V. Odle's The Clockwork Man (May), H.G. Wells's The World Set Free (May), as well as for Voices from the Radium Age, the story collection I edited (March). Here are a few 2Q2022 reviews.
"By republishing the little-known British author E.V. Odle's The Clockwork Man, among other neglected classics, Glenn and the MIT Press have made an excellent start at showcasing the strange wonders offered by the Radium Age… The Clockwork Man is an excellent example of the promise of the Radium Age series, giving deserved attention to a hilarious and prescient work of science fiction that has almost been forgotten." — April 25 issue of MAXIMUM SHELF, a weekly feature for booksellers published by Shelf Awareness. There's also a short Q&A with Josh.
"The MIT Press's new Radium Age series is in the midst of releasing new editions of a host of under-discussed classics of the genre. This includes E.V. Odle's The Clockwork Man — complete with a new introduction by Annalee Newitz. Odle's novel tells the story of a time traveling cyborg who arrives in the 1920s, deconstructing gender roles along the way." — from Tor.com's May and June 2022 Can't Miss Indie Press Speculative Fiction list.
"This edition of The Clockwork Man features an introduction by io9 co-founder Annalee Newitz, which is worth the price of admission alone." — May 2 edition of Andrew Liptak's Transfer Orbit newsletter.
"Neglected classics of early 20th-century sci-fi in spiffily designed paperback editions." — May 3 issue of The Financial Times.
"[Voices from the Radium Age] is a great launch, containing a good mix of stories from some big names (E.M. Forster, Arthur Conan Doyle, Jack London, W.E.B. Du Bois) and a few that should be better known (Rokeya Sakhawat Hossain, William Hope Hodgson and Neil R. Jones). … The rest of the series promises to be a just as big a treat and, with cover designs by Guelph artist Seth, they're nice to look at too." — May 12 edition of the Toronto Star
"Long live the Radium Age, which was (at the very least) a good deal less horrific and disquieting than the one we're in now. Back then, the future possessed an almost mystical glow of strangeness that wasn't simply terrifying; and while it often promised calamities or even a halfway decent apocalypse, these sudden shifts could potentially open up the world to refreshed and invigorating possibilities." — Scott Bradfield, in the May 16 issue of the Los Angeles Times

Nordenholt's Million was featured as "One to Watch" in the w/o May 23 issue of The Bookseller.
"A noble book with big aspirations, and a testament to 'the radium age,'" wrote Frasier Armitage for FanFiAddict, on May 31, about our edition of H.G. Wells's The World Set Free. "Come for the atomic bomb prophecy, stay for the politics of a utopian dream." Regarding the introduction by Sarah Cole: "The analysis of the book is done with a clarity that is both incisive and fair. [Cole] praises it for what it does well, and candidly highlights its flaws, but more importantly, gives reasons for why it succeeds or fails." Also: "An intriguing afterword by Joshua Glenn pinpoints the role of games in the way the world develops, and how Wells played with this idea."
"Particularly relevant right now," says David V. Barrett — a British sociologist of religion and expert on western esotericism, writing in the June issue of Fortean Times about Beresford's A World of Women. He adds: "Although very much of its day in many of its attitudes and prejudices, the story takes on a surprisingly strong feminist and socialist message."
*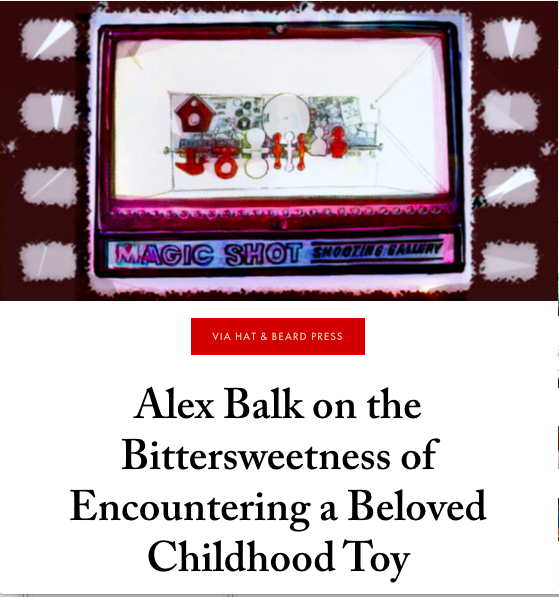 Lost Objects won't be available in stores until July, but Literary Hub has just published an excerpt — Alex Balk's "Shooting Gallery" (art by John Lowe) — to coincide with our pre-sale event at McNally Jackson on June 30. More excerpts to come….
*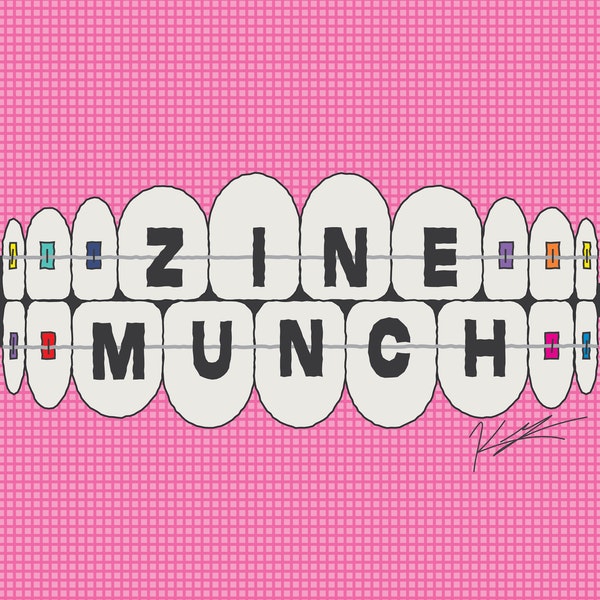 I was interviewed, about my 1990s zine/journal Hermenaut, in the first installment of Lucas Gelfond's ZINE MUNCH newsletter. Excerpt:
I wanted [Hermenaut] to be pop culture-y and lowbrow at first glance. It was subtitled the "digest of heady philosophy for teens," and its first covers were supposed to look like a teen fan magazine. So we had Luke Perry and other Beverly Hills 90210 stars on the cover. On the inside, there was a lot of midcentury sci-fi imagery — because pulp sci-fi magazines were another great inspiration to me. The message of the medium was this: There must be a way to bring the highbrow, edgy, spiky, difficult ideas and theory and philosophy into the world of the lowbrow, which is also edgy and spiky and strange, without having to rub the edges of either one of them off. To this day, I don't think anyone has done this sort of thing better than Hermenaut.
I've been enjoying subsequent issues of ZINE MUNCH very much; I'm grateful to Lucas for including me in the fun.
*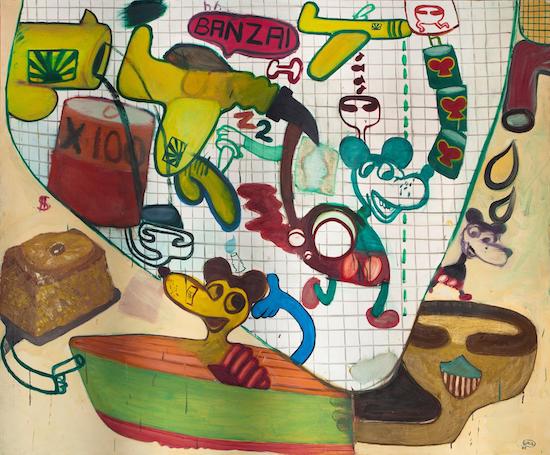 I'm a talking head in Mickey: The Story of a Mouse, a documentary directed by Jeff Malmberg that had its world premiere at the SXSW film festival in March; and also in Vin Liota's Objects, a documentary about "the importance of our emotional ties to things" that premiered at DOC NYC in November. In June, Malmberg's film was screened at the Mendocino Film Festival; its worldwide release (on Disney+) is slated for the fall. Also in June, Liota's film was the closer at SF DocFest (in San Francisco).
*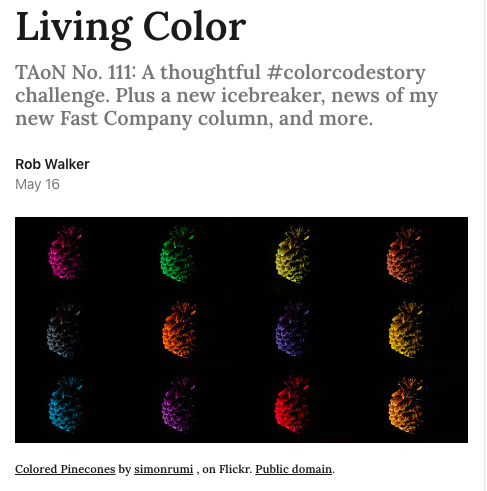 Shout-out to HILOBROW friends Mark Frauenfelder and Rob Walker, who helped to spread the word about the COLOR CODE series via their respective newsletters THE MAGNET and THE ART OF NOTICING. Share your Color Code via Instagram with the hashtag #colorcodestory.
---
UNBORED
---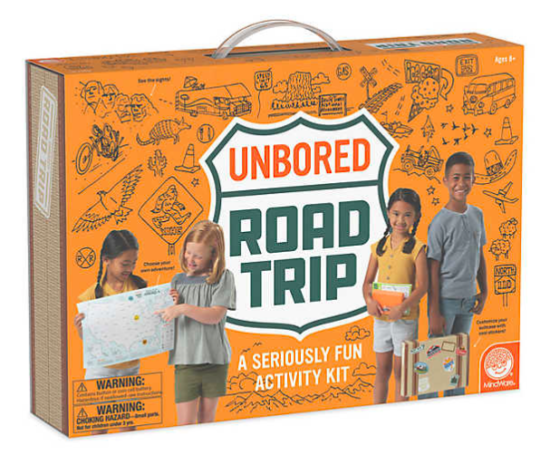 At the request of the "brainy toy and game company" MindWare, which continues to do a brisk trade in UNBORED activity kits, Tony Leone, Elizabeth Foy Larsen, and I recently proposed a new kit. If MindWare decides to move ahead with our proposal, then the new kit — to be clear, not the one pictured above — will appear in Fall 2023.
---
GO WEST
---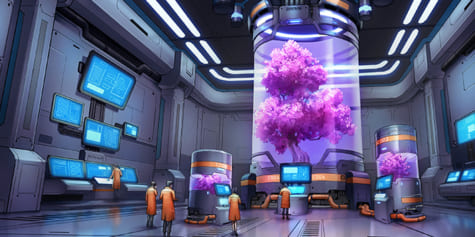 I continue to oversee operations at GO WEST, the coworking space that I cofounded in Boston's West Roxbury neighborhood. It's a pleasure to share an office with friends and collaborators Tony Leone, Rick Pinchera, and (for a few hours each week) James Parker.
---
TAKING IT EASY
---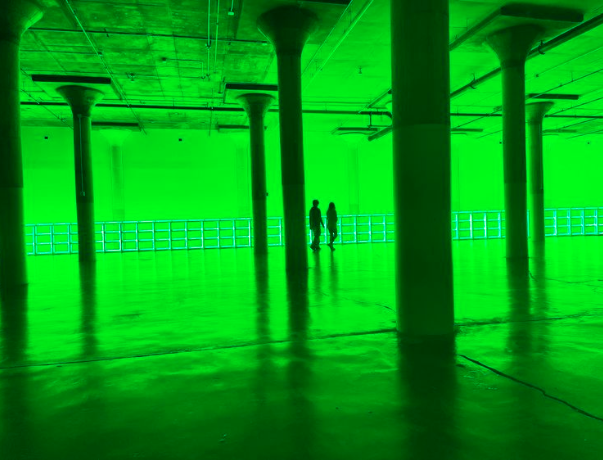 In April, Susan and Max (and Max's girlfriend Diana) and I spent a few days near Beacon, NY. Here are Susan and Max deep in the bowels of Dia Beacon.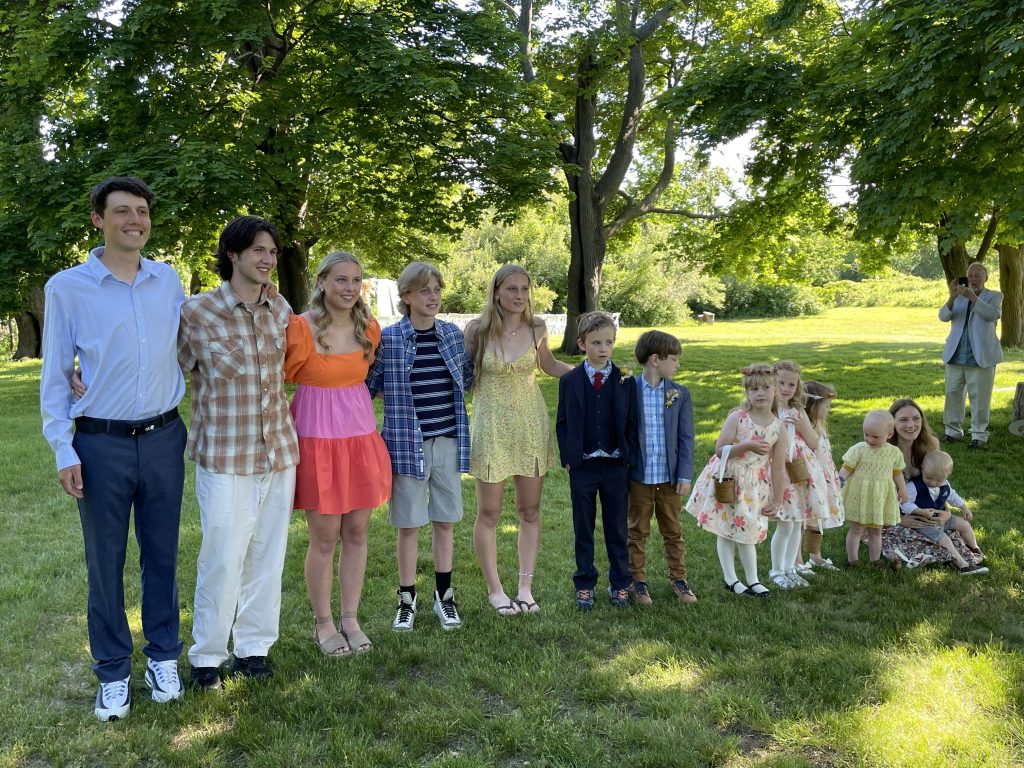 Over Memorial Day weekend, my father's family spent a couple of days — on an island in Boston Harbor — celebrating my sister Lydia's wedding to Ari Comart. Pictured here: Sam, Max, and their ten younger cousins (on my side of the family).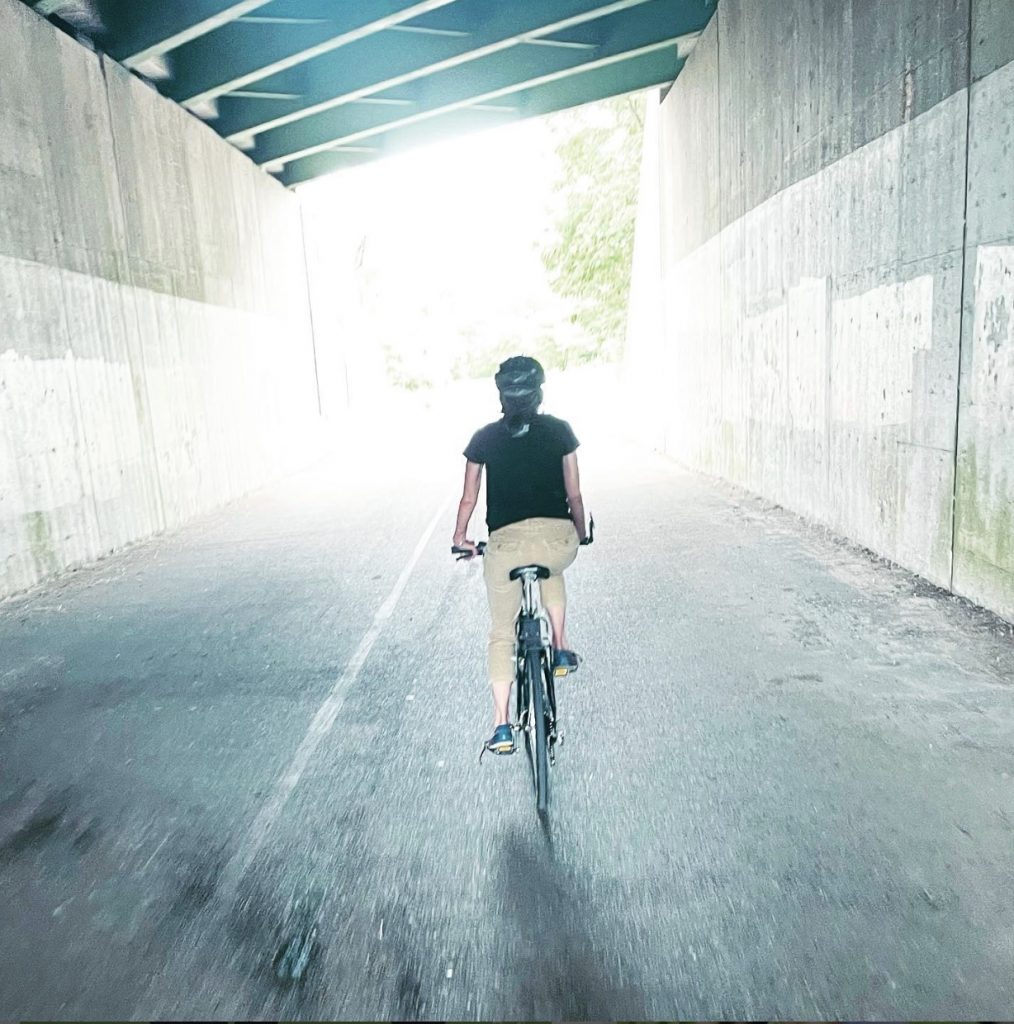 In June, Susan and I did some bicycling around Boston.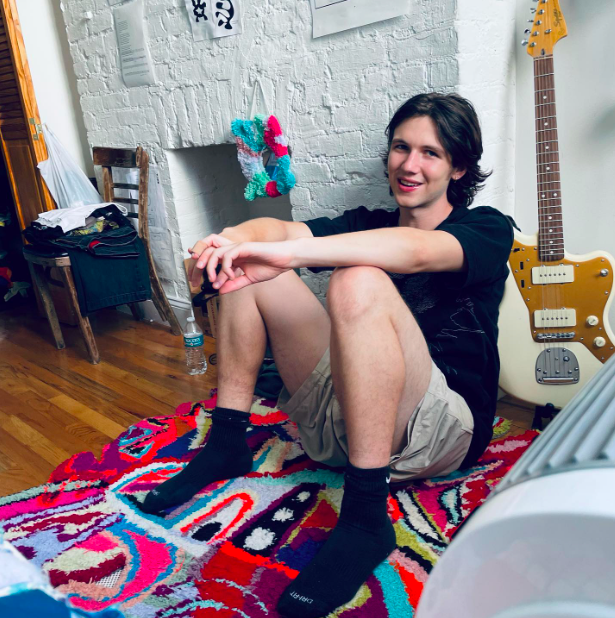 Update: Also in June — I was in NYC for the Lost Objects event at McNally Jackson, and spent a lovely couple of days with my favorite New Yorker, Max.
***
On to 3Q2022…
MORE HYPOCRISY: 2010 | 2011 | 2012 | 2013 | 2014 | 2015 | 2016 | 2017 | 2018 | 2019 | 2020 | 2021 | 1Q2022 | 2Q2022 | 3Q2022 | 4Q2022.