UNBORED CANON (10)
By: Joshua Glenn
February 29, 2020
One in a series of posts reprinting book and movie lists from three books co-authored by Josh Glenn: UNBORED: The Essential Field Guide to Serious Fun (2012), UNBORED Games (2014), and UNBORED Adventure (2015).
UNBORED CANON: DIY FICTION | GRAPHIC NOVELS | GROWNUP-FREE ADVENTURES | PUZZLER & MAKER FICTION | MOVIES FROM AROUND THE WORLD | CAR-FREE MOVIES | ANIMAL MOVIES | ADVENTURE MOVIES | DYSTOPIAN ADVENTURES | SPOOKY HOUSE ADVENTURES
*
BEST EVER SPOOKY HOUSE ADVENTURES
Since the first century A.D., when Pliny the Younger related the legend of an unwary Greek philosopher's overnight stay in a haunted villa, spooky house adventure stories have thrilled and chilled us. Bumps in the night, strange lights, whispering voices… brrr!
You're probably familiar with recent classics of the genre, like R.L. Stine's Welcome to Dead House, Diana Wynne Jones's Howl's Moving Castle, and Neil Gaiman's Coraline. So here are a few of our favorite lesser-known spooky house adventures.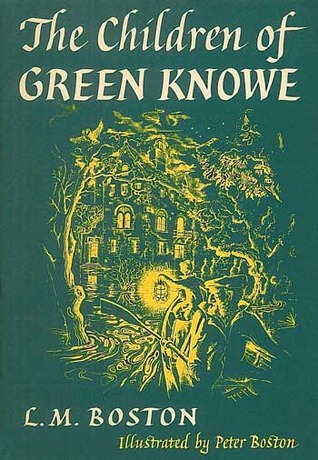 1954
THE CHILDREN OF GREEN KNOWE
By Lucy M. Boston
When he comes to live with his great-grandmother in her ancient house, young Tolly learns that the children who grew up there 300 years earlier are still around. This is the first in a series of six books, all of which the author set in her real-life home.
1958
MARIANNE DREAMS
By Catherine Storr
While ill in bed for weeks, 10-year-old Marianne draws pictures of a house, and a sad boy trapped inside. In a series of increasingly realistic dreams, she visits the house and befriends the boy. In order to help him out in real life, she must re-draw his entire world.
1965
THE VELVET ROOM
By Zilpha Keatley Snyder
When Robin's migrant worker family moves to a boarded-up mansion near the ranch where they are working, a room full of books becomes a haven for her. But is the room haunted?
1968
THE HOUSE OF DIES DREAR
By Virginia Hamilton
Someone is prowling around an empty Ohio house that was once a station on the Underground Railway. Is it the ghost of Dies Drear, the house's former owner, and two murdered slaves? When an African-American family moves in, they must investigate.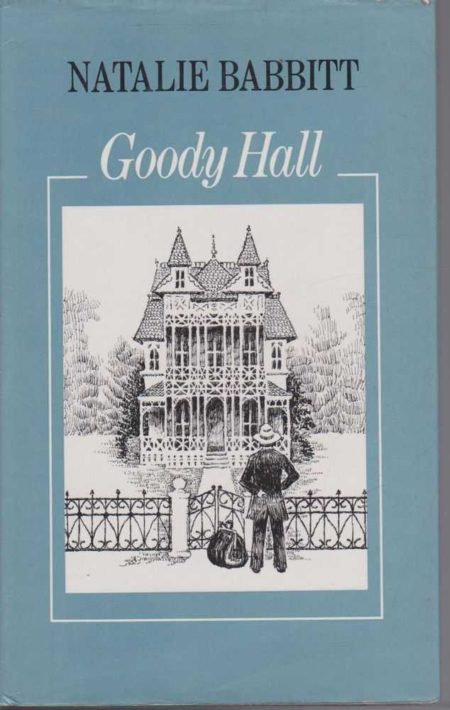 1971
GOODY HALL
By Natalie Babbitt
Hired as a tutor in isolated Goody Hall, a Shakespeare-misquoting wanderer named Hercules Feltwright stumbles into an exciting adventure. This light-hearted tribute to the Gothic genre of fiction was written by the author
of the popular novel Tuck Everlasting.
1973
THE HOUSE WITH A CLOCK IN ITS WALLS
By John Bellairs
Ten-year-old Lewis hears a clock ticking somewhere in the walls of his uncle's old stone mansion — which is full of secret passageways and unexplored rooms. Turns out that the house once belonged to an evil sorcerer… who's left behind a ticking doomsday device!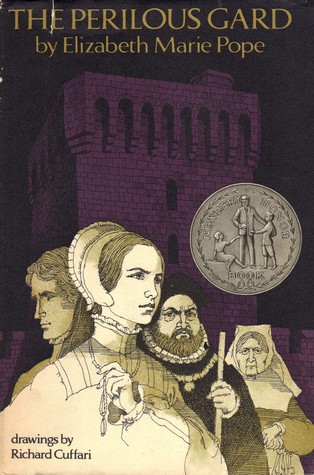 1974
THE PERILOUS GARD
By Elizabeth Marie Pope
Exiled to a remote English castle, Kate, a tomboy-ish lady-in-waiting for the future Queen Elizabeth II, learns that an ancient people known locally as the "Fairy Folk" dwells beneath it — underground. In order to rescue a stolen child, Kate must infiltrate the Fairy kingdom.
1983
BEHIND THE ATTIC WALL
By Sylvia Cassedy
Thrown out of boarding school for "poor adjustment," hard-hearted Maggie Turner winds up living with her great-aunts in the desolate, forbidding country house of her ancestors. Here, she discovers friends who teach her how to love. Too bad they're haunted dolls!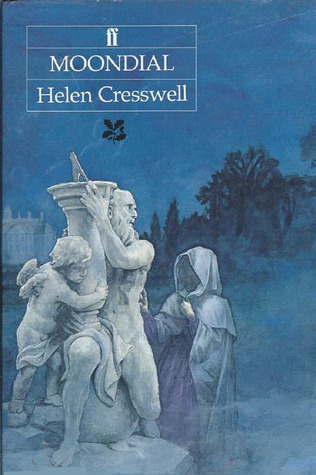 1987
MOONDIAL
By Helen Cresswell
When Minty, who has always been able to detect ghostly presences, stays with her god-mother near Belton House, a 17th-century house in England's Lincolnshire county, she travels through time in order to release two childrens' spirits from bondage.
1988
SOMEPLACE STRANGE
By Ann Nocenti and John Bolton
Spike and Edward sneak into an abandoned house, where they discover a punk girl named Joy. The three are transported into a dimension where their attitudes — positive and negative — affect reality itself. A far-out comic reissued in 2014 as a graphic novel.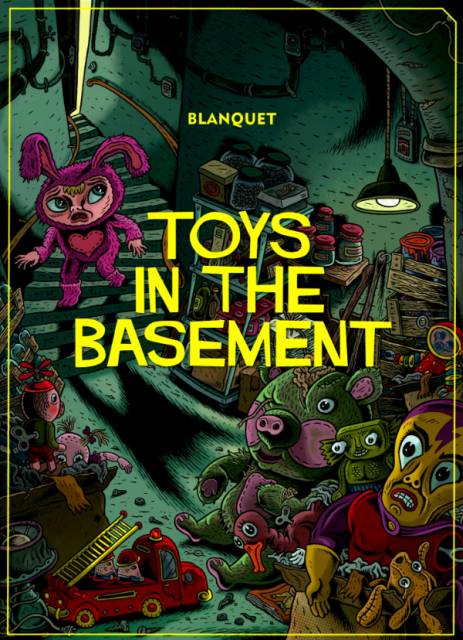 2005
TOYS IN THE BASEMENT
Written and illustrated by Stéphane Blanquet
A boy and girl wearing Halloween costumes are mistaken for toys and accidentally wind up in the secret underground lair of broken toys… who only want to get revenge on the children who've mistreated them. A freaky graphic novel translated into English in 2010.
2011
TUESDAYS AT THE CASTLE
By Jessica Day George
This book's first sentence says it all: "Whenever Castle Glower became bored, it would grow a new room or two." When the king and queen of Glower are assassinated and a foreign ruler attempts a coup, Princess Celie must defend the ever-shifting castle.
— Originally published in UNBORED Adventure: 70 Seriously Fun Activities for Kids and Their Families (2015).
***
CURATED SERIES at HILOBROW: UNBORED CANON by Josh Glenn | CARPE PHALLUM by Patrick Cates | MS. K by Heather Kasunick | HERE BE MONSTERS by Mister Reusch | DOWNTOWNE by Bradley Peterson | #FX by Michael Lewy | PINNED PANELS by Zack Smith | TANK UP by Tony Leone | OUTBOUND TO MONTEVIDEO by Mimi Lipson | TAKING LIBERTIES by Douglas Wolk | STERANKOISMS by Douglas Wolk | MARVEL vs. MUSEUM by Douglas Wolk | NEVER BEGIN TO SING by Damon Krukowski | WTC WTF by Douglas Wolk | COOLING OFF THE COMMOTION by Chenjerai Kumanyika | THAT'S GREAT MARVEL by Douglas Wolk | LAWS OF THE UNIVERSE by Chris Spurgeon | IMAGINARY FRIENDS by Alexandra Molotkow | UNFLOWN by Jacob Covey | ADEQUATED by Franklin Bruno | QUALITY JOE by Joe Alterio | CHICKEN LIT by Lisa Jane Persky | PINAKOTHEK by Luc Sante | ALL MY STARS by Joanne McNeil | BIGFOOT ISLAND by Michael Lewy | NOT OF THIS EARTH by Michael Lewy | ANIMAL MAGNETISM by Colin Dickey | KEEPERS by Steph Burt | AMERICA OBSCURA by Andrew Hultkrans | HEATHCLIFF, FOR WHY? by Brandi Brown | DAILY DRUMPF by Rick Pinchera | BEDROOM AIRPORT by "Parson Edwards" | INTO THE VOID by Charlie Jane Anders | WE REABSORB & ENLIVEN by Matthew Battles | BRAINIAC by Joshua Glenn | COMICALLY VINTAGE by Comically Vintage | BLDGBLOG by Geoff Manaugh | WINDS OF MAGIC by James Parker | MUSEUM OF FEMORIBILIA by Lynn Peril | ROBOTS + MONSTERS by Joe Alterio | MONSTOBER by Rick Pinchera | POP WITH A SHOTGUN by Devin McKinney | FEEDBACK by Joshua Glenn | 4CP FTW by John Hilgart | ANNOTATED GIF by Kerry Callen | FANCHILD by Adam McGovern | BOOKFUTURISM by James Bridle | NOMADBROW by Erik Davis | SCREEN TIME by Jacob Mikanowski | FALSE MACHINE by Patrick Stuart | 12 DAYS OF SIGNIFICANCE | 12 MORE DAYS OF SIGNIFICANCE | 12 DAYS OF SIGNIFICANCE (AGAIN) | ANOTHER 12 DAYS OF SIGNIFICANCE | UNBORED MANIFESTO by Joshua Glenn and Elizabeth Foy Larsen | H IS FOR HOBO by Joshua Glenn | 4CP FRIDAY by guest curators