UNBORED CANON (9)
By: Joshua Glenn
February 28, 2020
One in a series of posts reprinting book and movie lists from three books co-authored by Josh Glenn: UNBORED: The Essential Field Guide to Serious Fun (2012), UNBORED Games (2014), and UNBORED Adventure (2015).
UNBORED CANON: DIY FICTION | GRAPHIC NOVELS | GROWNUP-FREE ADVENTURES | PUZZLER & MAKER FICTION | MOVIES FROM AROUND THE WORLD | CAR-FREE MOVIES | ANIMAL MOVIES | ADVENTURE MOVIES | DYSTOPIAN ADVENTURES | SPOOKY HOUSE ADVENTURES
*
BEST EVER DYSTOPIAN ADVENTURES
Dystopian science fiction, which offers a glimpse of the terrible things that might happen if today's troubling social trends were permitted to develop and flourish, used to be written for grownups.
Since the 1960s, however, many great dystopian sci-fi novels have been written for kids. Here are a few favorites.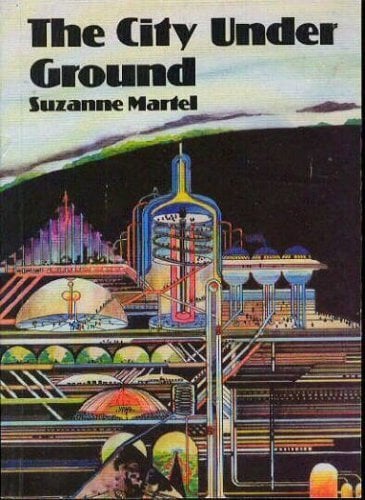 1963 (in English, 1964)
THE CITY UNDER GROUND
By Suzanne Martel
When a technologically advanced city-state, Surréal 3000, begins running out of energy, two sets of brothers explore its forbidden outskirts. There, they discover a forgotten secret about their city. Fans of Jeanne DuPrau's City of Ember might guess what it is.
1967–68 series
THE TRIPODS
By John Christopher
In The White Mountains (1967), Will and two other 13-year-olds join a resistance movement plotting against the alien invaders who've taken over the Earth. In The City of Gold and Lead (1968), Will infiltrates one of the Tripods' domed cities; and in The Pool of Fire (1968), he helps lead a planet-wide counter-attack against the Tripods.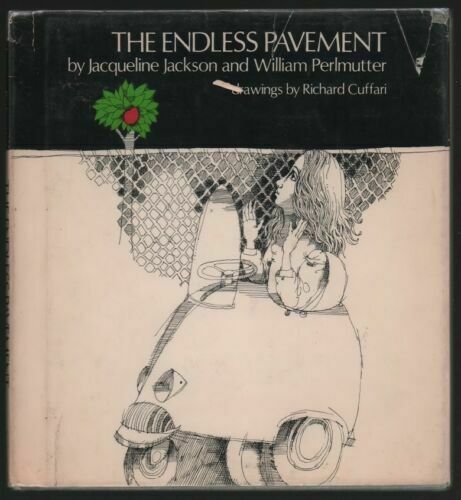 1973
THE ENDLESS PAVEMENT
By Jacqueline Jackson and William Perlmutter; illustrated by Richard Cuffari
Before Wall-E, this illustrated kids' book told the story of a girl named Josette, who drives everywhere in a personal "rollabout." Once upon a time, she discovers, people walked on their feet. Will she defy the Great Computermobile, and give walking a try?
1975
RANSOME REVISITED
By Elisabeth Mace
Years after a disaster has reduced British civilization to a primitive way of life, a girl discovers a copy of Swallowdale, one of Arthur Ransome's classic Swallows and Amazons adventure novels. Ransome's story gives her dangerous ideas about escaping from servitude… not to mention the tools to survive, once she does escape.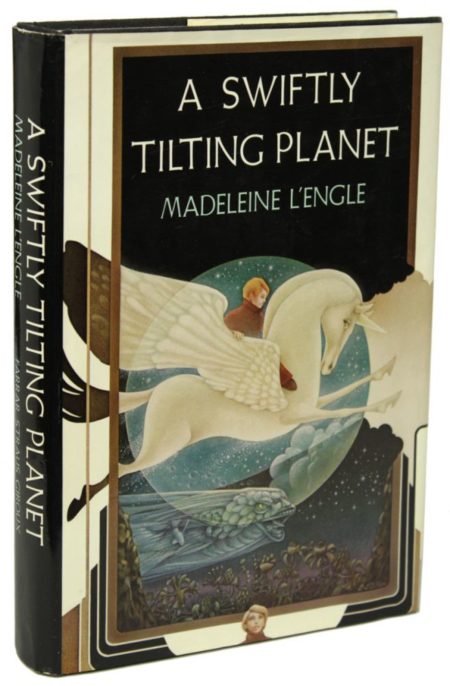 1978
A SWIFTLY TILTING PLANET
By Madeleine L'Engle
In this sequel to L'Engle's terrific books A Wrinkle in Time (1962) and A Wind in the Door (1973), the brilliant and perceptive Charles Wallace Murry must travel back in time in order to prevent a nuclear war. He is accompanied on his trip by a flying unicorn!
1980
THIS TIME OF DARKNESS
By H.M. Hoover
Eleven-year-old Amy has never set foot outside the massive domed city in which — ever since the Earth's environment was ruined — all of humankind has lived. When she meets Axel, a boy who claims he's from the Outside, the two attempt a daring get-away plan.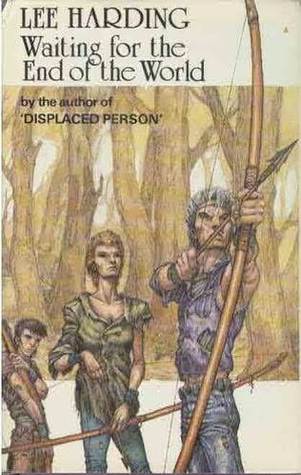 1983
WAITING FOR THE END OF THE WORLD
By Lee Harding
In a future Australia, young Manfred flees the polluted city for the countryside. There, he becomes aware that his medieval ancestors are offering him guidance on how to resist the powers that threaten him and his fellow refugees. But first, he must craft a longbow.
1990
ROCCO (a.k.a. A TIME OF DARKNESS)
By Sherryl Jordan
Rocco, a teenager transported forward in time, discovers that atomic war will obliterate modern civilization. Although he grows to love his new hunter-gatherer way of life, he must return to his own time and — somehow — prevent the war from ever taking place.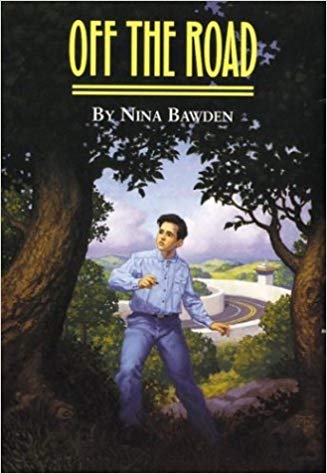 1998
OFF THE ROAD
By Nina Bawden
Ordered to report to a Memory Theme Park, because he's grown too old to be useful, Tom's grandfather flees from their perfectly regulated society. Following his grandfather into the wilderness, Tom discovers that their utopian society is actually… a dystopia.
2000
THE LAST BOOK IN THE UNIVERSE
By Rodman Philbrick
An orphan named "Spaz" crosses urban war zones — encountering the mutated gangs of each one, along the way — in order to visit his dying sister. When he rescues a genetically improved girl, and visits her luxurious residential zone, he questions whether it's fair for one group of humans to live so well while others live in such squalor.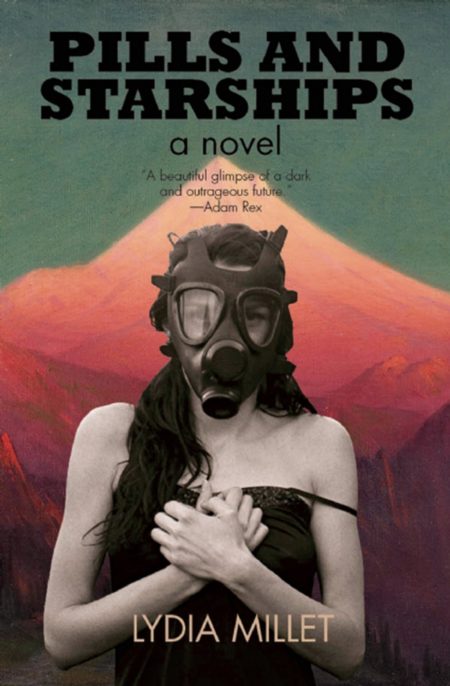 2014
PILLS AND STARSHIPS
By Lydia Millet
This moody "cli fi" (climate-oriented sci-fi) tale is set in Hawaii. While bidding farewell to their parents, Natalie and her brother Sam are recruited by a rebel organization that's dedicated to preserving what few animal species haven't already become extinct.
— Originally published in UNBORED Adventure: 70 Seriously Fun Activities for Kids and Their Families (2015).
***
CURATED SERIES at HILOBROW: UNBORED CANON by Josh Glenn | CARPE PHALLUM by Patrick Cates | MS. K by Heather Kasunick | HERE BE MONSTERS by Mister Reusch | DOWNTOWNE by Bradley Peterson | #FX by Michael Lewy | PINNED PANELS by Zack Smith | TANK UP by Tony Leone | OUTBOUND TO MONTEVIDEO by Mimi Lipson | TAKING LIBERTIES by Douglas Wolk | STERANKOISMS by Douglas Wolk | MARVEL vs. MUSEUM by Douglas Wolk | NEVER BEGIN TO SING by Damon Krukowski | WTC WTF by Douglas Wolk | COOLING OFF THE COMMOTION by Chenjerai Kumanyika | THAT'S GREAT MARVEL by Douglas Wolk | LAWS OF THE UNIVERSE by Chris Spurgeon | IMAGINARY FRIENDS by Alexandra Molotkow | UNFLOWN by Jacob Covey | ADEQUATED by Franklin Bruno | QUALITY JOE by Joe Alterio | CHICKEN LIT by Lisa Jane Persky | PINAKOTHEK by Luc Sante | ALL MY STARS by Joanne McNeil | BIGFOOT ISLAND by Michael Lewy | NOT OF THIS EARTH by Michael Lewy | ANIMAL MAGNETISM by Colin Dickey | KEEPERS by Steph Burt | AMERICA OBSCURA by Andrew Hultkrans | HEATHCLIFF, FOR WHY? by Brandi Brown | DAILY DRUMPF by Rick Pinchera | BEDROOM AIRPORT by "Parson Edwards" | INTO THE VOID by Charlie Jane Anders | WE REABSORB & ENLIVEN by Matthew Battles | BRAINIAC by Joshua Glenn | COMICALLY VINTAGE by Comically Vintage | BLDGBLOG by Geoff Manaugh | WINDS OF MAGIC by James Parker | MUSEUM OF FEMORIBILIA by Lynn Peril | ROBOTS + MONSTERS by Joe Alterio | MONSTOBER by Rick Pinchera | POP WITH A SHOTGUN by Devin McKinney | FEEDBACK by Joshua Glenn | 4CP FTW by John Hilgart | ANNOTATED GIF by Kerry Callen | FANCHILD by Adam McGovern | BOOKFUTURISM by James Bridle | NOMADBROW by Erik Davis | SCREEN TIME by Jacob Mikanowski | FALSE MACHINE by Patrick Stuart | 12 DAYS OF SIGNIFICANCE | 12 MORE DAYS OF SIGNIFICANCE | 12 DAYS OF SIGNIFICANCE (AGAIN) | ANOTHER 12 DAYS OF SIGNIFICANCE | UNBORED MANIFESTO by Joshua Glenn and Elizabeth Foy Larsen | H IS FOR HOBO by Joshua Glenn | 4CP FRIDAY by guest curators