4Q2022 SNEAK PEEK
By: HILOBROW
September 24, 2022
Here's a preview of HILOBROW's publishing plans for October, November, and December 2022.
BEST OF HILOBROW: 2010 | 2011 | 2012 | 2013 | 2014 | 2015 | 2016 | 2017 | 2018 | 2019 | 2020 | 2021 | 2022 | 1Q2023 | 2Q2023 | 3Q2023 | 4Q2023 SNEAK PEEK | 4Q2023.
---
ONE-OFF SERIES & POSTS
---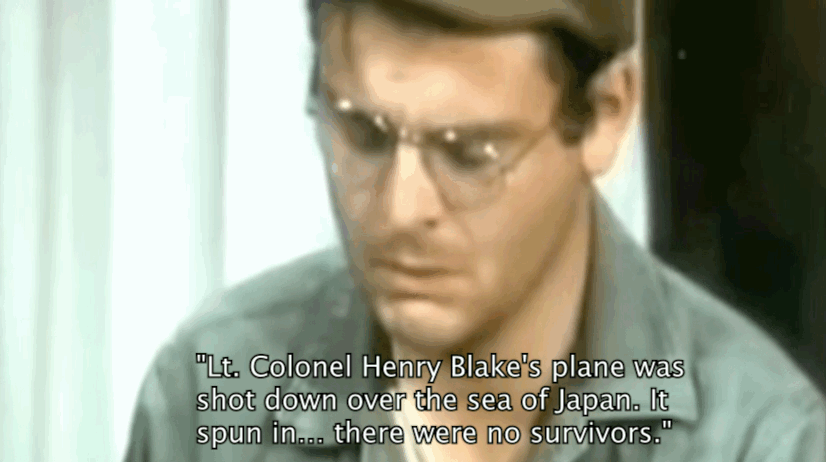 During 4Q2022, we'll publish the series KILL YOUR ENTHUSIASM. Twenty-five HILOBROW friends, regulars, and newcomers will eulogize favorite dead TV characters. Here's the lineup:
INTRODUCTION by Heather Quinlan | Max Alvarez on LANE PRYCE | Lynn Peril on PETE DUEL | Miranda Mellis on LISA KIMMEL FISHER | Trav SD on COL. HENRY BLAKE | Russ Hodge on DET. BOBBY SIMONE | Kathy Biehl on PHIL HARTMAN| Jack Silbert on MARTY FUNKHOUSER | Catherine Christman on MRS. LANDINGHAM | Kevin J. Walsh on YEOMAN JANICE RAND | Heather Quinlan on DERMOT MORGAN | Adam McGovern on LT. TASHA YAR | Nick Rumaczyk on BEN URICH | Josh Glenn on CHUCKLES THE CLOWN | Bart Beaty on COACH | Krista Margies Kunkle on JOYCE SUMMERS | Kelly Jean Fitzsimmons on DENNY DUQUETTE | Marc Weidenbaum on SGT. PHIL ESTERHAUS | Michael Campochiaro on GORDON CLARK | Fran Pado on EDITH BUNKER | Mark Kingwell on OMAR LITTLE | Bridget Bartolini on ALEX KAMAL | David Smay on VANESSA IVES | Tom Nealon on JOSS CARTER | Michele Carlo on FREDDIE PRINZE | Crockett Doob on AUNT LOUISE.
Heather Quinlan is the KILL YOUR ENTHUSIASM series editor. She is very grateful to the series' contributors, many of whom have donated their honoraria to Covenant House, which provides housing and supportive services to youth facing homelessness.
*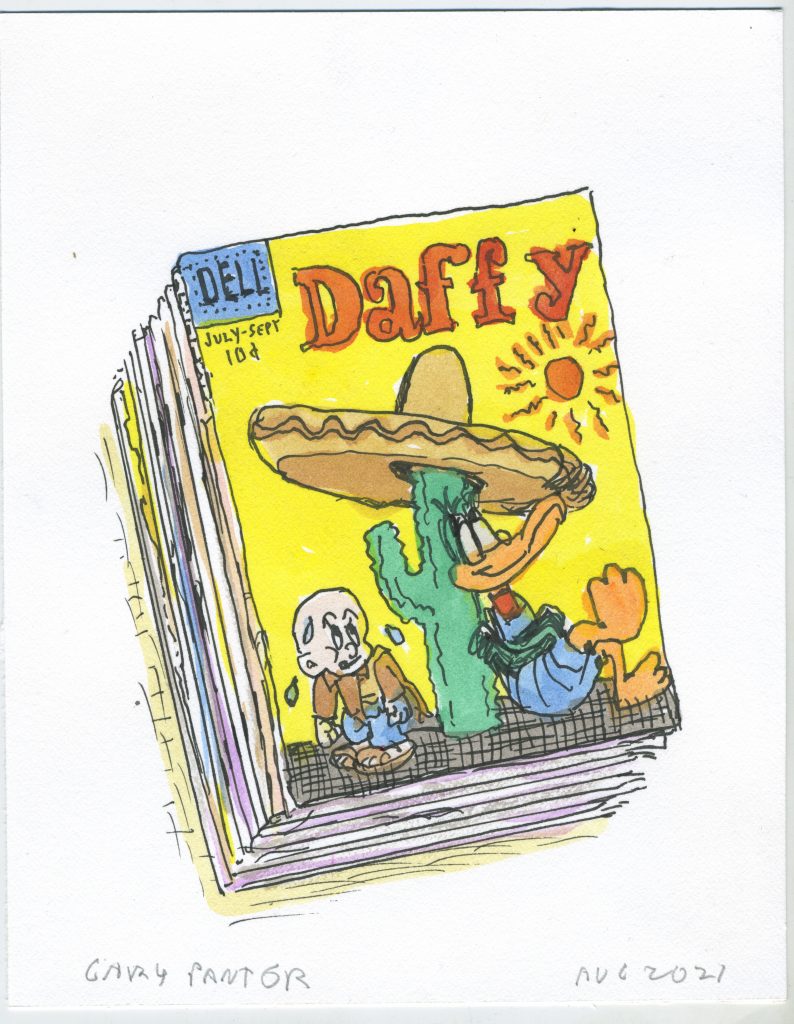 On September 27, Hat & Beard Press will publish Lost Objects: 50 Stories About the Things We Miss and Why They Matter (ed. Josh Glenn and Rob Walker, design by Tony Leone and Cara Ciardelli), a gorgeous book that evolved from nonfiction narratives and accompanying illustrations first published here at HILOBROW under the aegis of Project:Object.
During 4Q2022 we'll post STACK OF COMICS, a story by HILOBROW friend Gary Panter — which is original to the Lost Objects book. Here's a sneak peek at the illustration, above.
*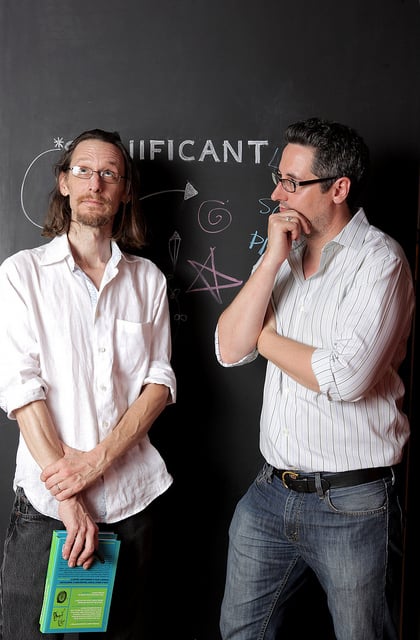 Also during 4Q2022, we'll publish IN CAHOOTS — a multi-part sequel to Josh's creative-process posts SCHMOOZITSU (2012) and YOU DOWN WITH VCP? (2015).
---
ONGOING SERIES
---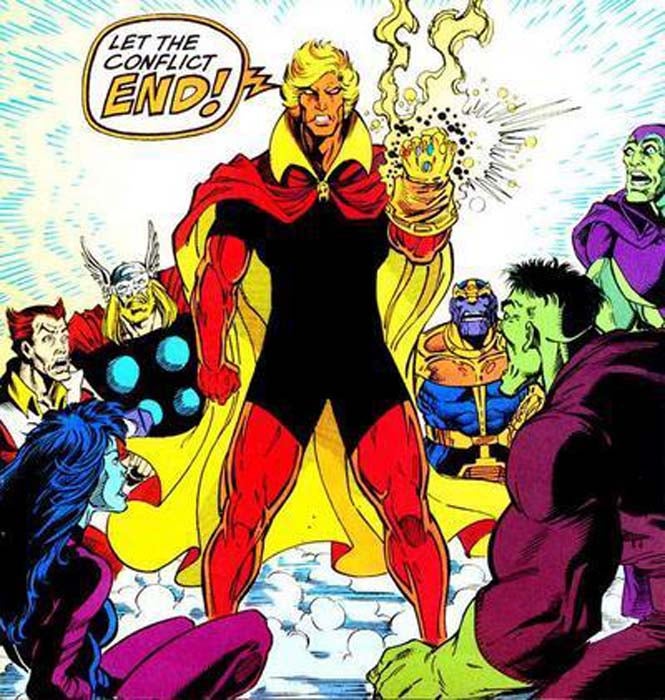 Adam McGovern, shown at work here, will continue to deliver over-the-transom, on-tangent essays, dialogues and subjective scholarship via his monthly-ish series OFF-TOPIC.
*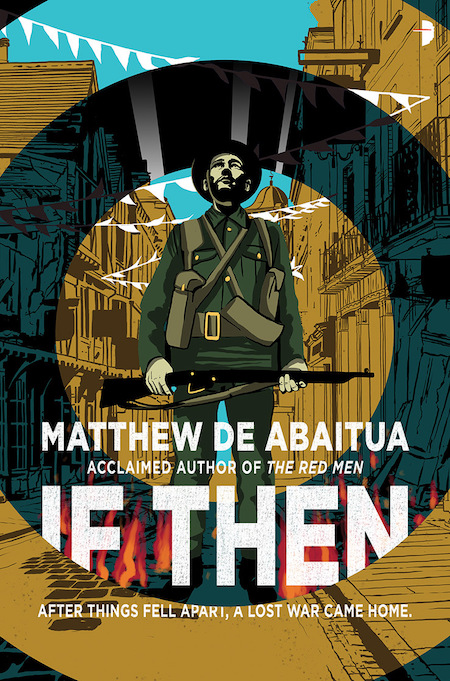 We will continue to publish HADRON AGE SF — a weekly series via which Josh Glenn aims to identify his 75 favorite sf adventures published between 2004 and 2023. The list in progress is here. Here's the 4Q2022 lineup:
Alix E. Harrow's THE TEN THOUSAND DOORS OF JANUARY | David Mitchell's CLOUD ATLAS | Charles Stross's ACCELERANDO | Kim Stanley Robinson's GALILEO'S DREAM | James S.A. Corey's LEVIATHAN WAKES | Iain M. Banks's THE HYDROGEN SONATA | John Scalzi's REDSHIRTS | Madeline Ashby's VN | Brian K. Vaughan with Marcos Martín and Muntsa Vicente's THE PRIVATE EYE | Margaret Atwood's MADDADAM | M.R. Carey's THE GIRL WITH ALL THE GIFTS | Emily St. John Mandel's STATION ELEVEN | Matthew De Abaitua's IF THEN.
---
RADIUM AGE PROTO-SF
---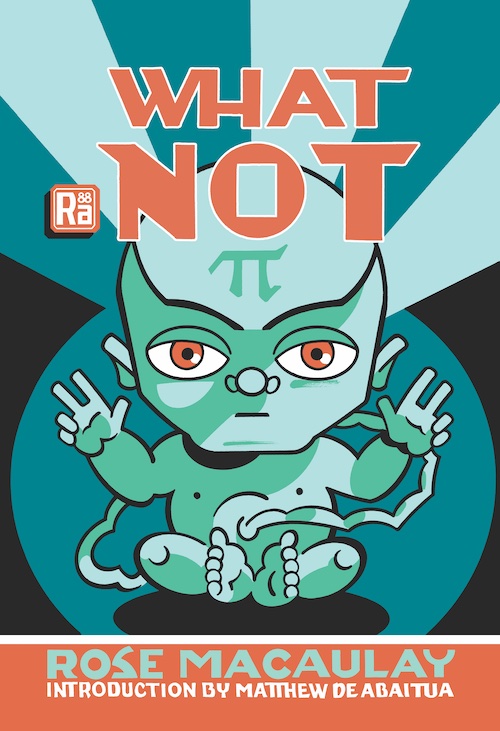 In October, MIT Press's RADIUM AGE proto-sf reissue series, which is edited by HILOBROW's Josh Glenn, will reissue What Not, a 1918 proto-sf novel by Rose Macaulay. HILOBROW friend and sf author Matthew De Abaitua has contributed a new introduction. This will be the seventh installment in the series. More info on the RADIUM AGE series here.
Meanwhile, here at HILOBROW we'll continue to serialize some of Josh's favorite Radium Age proto-sf stories and novels. Here's the 4Q2022 lineup:
We'll continue serializing Max Brand's The Untamed (1919).
We'll wrap up our serialization of Julian Huxley's "The Tissue-Culture King" (1926).
We'll serialize Clare Winger Harris's "A Runaway World" (1926).
*
During 2Q2022, HILOBROW began publishing Josh's weekly RADIUM AGE: TIMELINE series — notes towards a comprehensive account of the emerging science fiction genre's 1900–1935 era. During 4Q2022, we'll conclude this series with installments dedicated to the following years: 1924 | 1925 | 1926 | 1927 | 1928 | 1929 | 1930 | 1931 | 1932 | 1933 | 1934 | 1935.
*
HILOBROW will also publish a few new installments in the (very) irregular RADIUM AGE POETRY series. Here's the 4Q2022 lineup:
Charles M. Doughty's THE CLIFFS | William Butler Yeats's THE SECOND COMING | Guillaume Apollinaire's THE LITTLE CAR | Archibald MacLeish's MAN! | Max Beerbohm's A SEQUELULA TO "THE DYNASTS"
---
CROSS-POSTED SERIES & POSTS
---
During 4Q2022, we'll cross-post the following series and posts, among others still to be announced.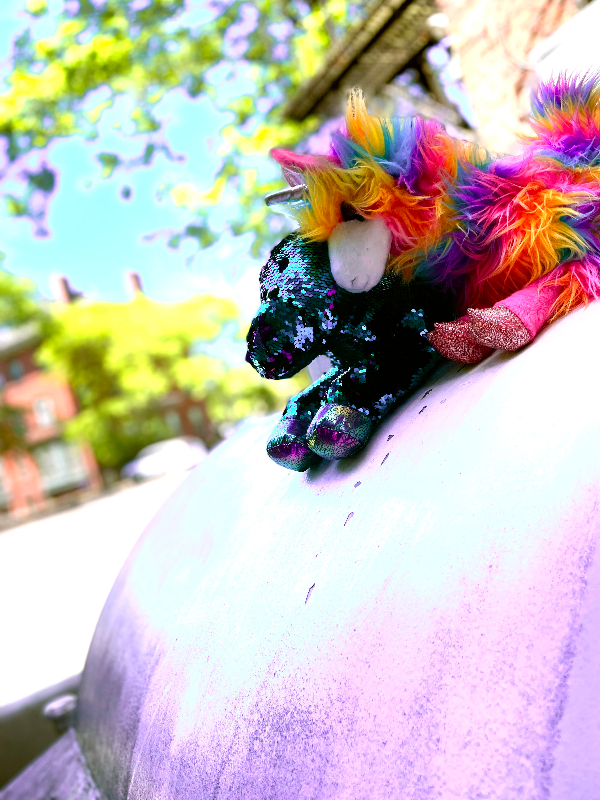 In October, we'll excerpt four poems from HILOBROW friend Stephanie Burt's new collection, We Are Mermaids (published by Graywolf Press). Each poem in our series was illustrated by the creative photographer Lavendar Arseny.
*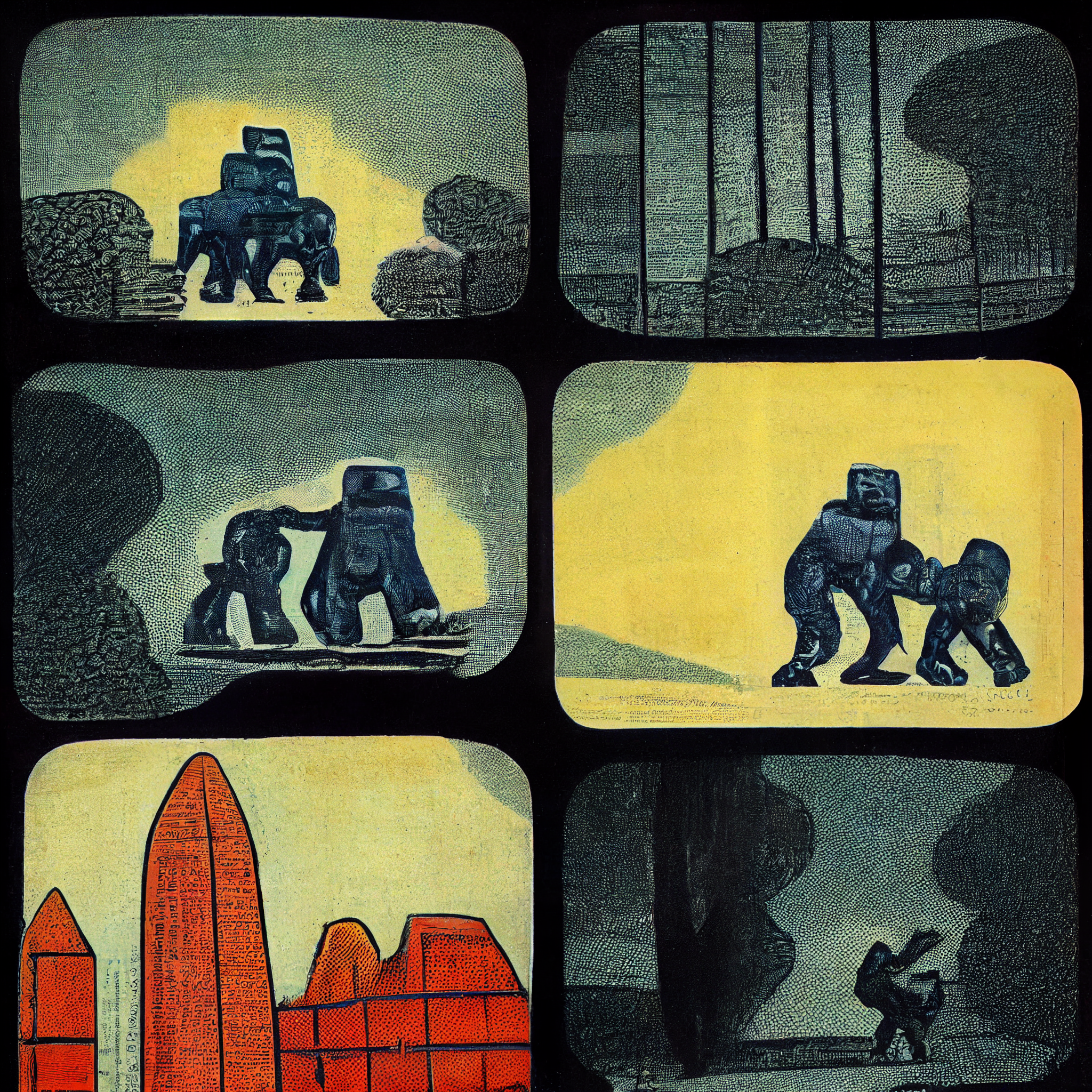 Also during 4Q2022, we'll publish a 10-part series of AI-assisted artworks by Josh Glenn. Or should we say: Josh Glenn-assisted artworks by Midjourney, an AI-powered system that creates images based on user prompts. Josh's MJ archive is here (may require login).
*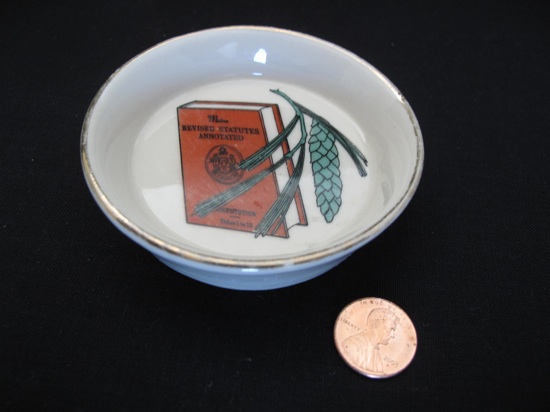 In December, we'll begin publishing a series — 12 DAYS OF SIGNIFICANCE — featuring installments from Josh Glenn and Rob Walker's 2009–2010 anthropological-literary experiment SIGNIFICANT OBJECTS. This will be the eighth such series.
The seven installments that will appear in December are: Andrew Ervin on IDOL | Rachel Berger on #1 MOM HOOKS | Nomi Kane on ALIEN TOY | Nick Asbury on CLOWN | Lucinda Rosenfeld on CREAMER COW | Ben Katchor on MAINE STATUTES DISH | Mark Doty on FISH SPOONS.
***
On to 4Q2022…