STUFFED (44)
By: Tom Nealon
March 16, 2020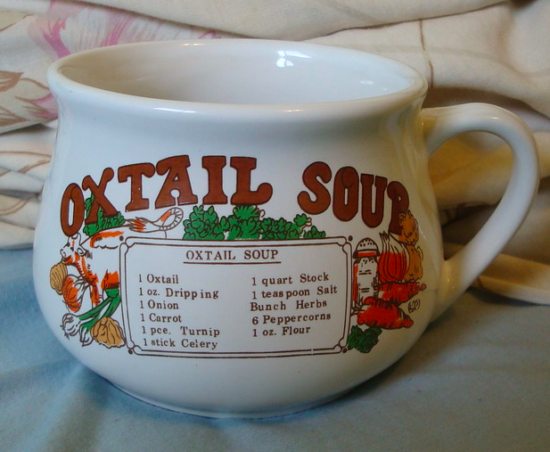 One in a popular series of posts by Tom Nealon, author of Food Fights and Culture Wars: A Secret History of Taste. STUFFED is inspired by Nealon's collection of rare cookbooks, which he sells — among other things — via Pazzo Books.
UNNATURAL SELECTION
When I was a kid, chicken wings cost 19¢ a pound — if you could even find them. Often they were sold from the back of the butcher's shop along with the chicken necks and carcasses, i.e., for stock. Today, of course, wings cost more than thighs, often more than whole chickens!
Supply and demand — pretty straightforward, extreme in cases like wings where a dish just blows up in popularity, but nothing crazy.
Over the same time period, selective breeding, hormones, nutrition, and other weird shit has led chickens themselves to more than double in size (especially the breasts) which has led to two interesting phenomena:
Woody breast — where these bloated chickens develop tough, hard breast meat that, they say, doesn't bother the chickens (who do have other things to worry about, after all) and is safe, if unpleasant, to eat.
The now equally huge chicken wings, sold by the pound to restaurants who then sell them per item to customers, has caused the once enormously profitable chicken wing to be a low-margin item.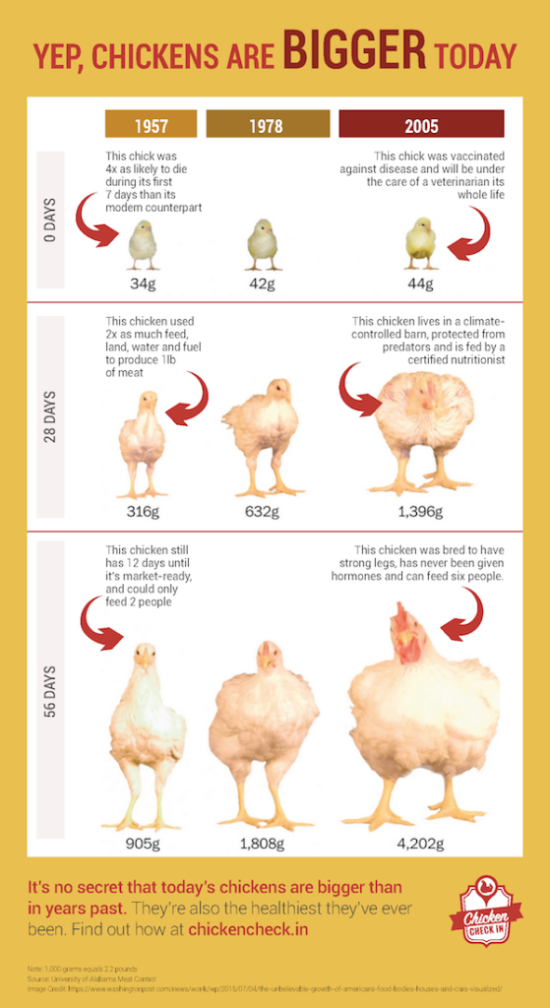 Oxtail — once, as you might imagine, the tail of an ox, but now the considerably gentrified tail of any bovine — is another live example of an animal part straining under the weight of its sudden popularity.
A thousand years ago, it was the tail of an ox — that is, a steer used as a draft animal — used to make soup (because tail is tough to begin with and needs to be cooked for a long time, and the tail of a used-up draft animal is tougher still), as the marrow and fat in all those tail segments, over time, becomes unspeakably delicious. As this became a popular dish, steer, bull, and cow tails were used, though it remained cheap until the last few decades when recherché animal parts have had their long moment.
What has been generally ignored is the breeding work done on bovine tails that has some of these animals practically tipping over backwards with all the junk in their trunks. It is lucky, I suppose, that they are no longer oxen, because imagine having to pull a barge while negotiating the enormous tail that you've been stuck with just for that $6.99 a pound that oxtail now brings. Add that to the lingering genetic effects of the "prairie oyster" bubble in the 1970s and it's a wonder that the bulls can even walk.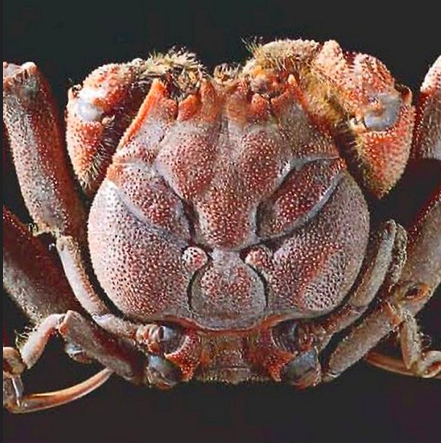 In Japan there is a famous crab called the Heikegani crab, so named because the backs of the crabs look like faces thought to be reincarnations of Heike warriors who died in the Battle of Dan-no-ura in 1185. Carl Sagan believed that the remarkable detail of the faces was the result of artificial selection — fisherman honored the crabs with the best faces by throwing them back and keeping the others to eat. Which probably could have been true and is an undeniably lovely story, but nobody eats these crabs as they are really small, so if there is something selecting for faces, it remains invisible.
But no doubt there are true stories just like this that are maybe slightly less picturesque and still to be discovered. For example: We don't eat lark tongues anymore. Why not? Because for hundreds of years the larks with the largest tongues were murdered to make lark tongues in aspic, or the ancient Roman dish made by marinating 1000 lark tongues in red wine overnight. Lark tongues are, as you might imagine, quite small. Imagine the genetic damage that could be done by snapping the necks of the larks with the largest tongues to make your weirdo lark-tongue dishes. Tiny-tongued larks singing their tongue-shrunk songs all over Europe, and eventually too much trouble to murder.
Or ortolan – the famed, often illegal, apparently delicious, French songbird traditionally eaten with a napkin over your head by holding the feet and lowering the bird, headfirst, into your capacious, ravening maw. Have they been chosen for their feet? Grippable, attractive. Their heads? Shapely, maw sized. When put in the dark they eat like crazy and fatten themselves up — the Romans used to blind them to make them think it was always night so they would just eat and eat and eat.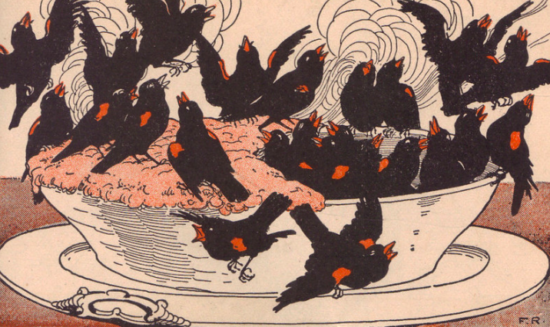 What size would blackbirds be if all of the tiny 24-to-a-pie ones hadn't been eaten? Cod heads were a delicacy for hundreds of years, and cod cheeks are still prized for their cheekiness — the cheeks and head used to be kept by fishermen who had trouble selling it, but then chefs began to covet them so the small-cheeked cods are tossed unceremoniously back into the North Atlantic. Eventually the oceans will teem with hollow-faced cod.
Sheep stomachs for haggis? Maybe. How about when everyone was crazy for pork loins in the '90s? What lasting loin damage was visited upon the swine of America? In the '80s osso buco was so popular that the proper veal shanks became increasingly difficult to source. Eventually, people started replacing the veal with… oxtail, but there are herds of cows with sort of funny shanks to this day.
Fish farming: farmed fish have been escaping and infiltrating wild populations since they invented it — weird English pike in Roman Britain with, I don't know, especially pointy noses or attractive stripes or sweet flesh. Carp has been farmed in the East for thousands of years. During the Crusades, they were brought back from Jerusalem in clay jugs which is why all of the carp in Europe (and in the US which got them from France and Germany in the 19th century) are jug-shaped.
Stone crabs are a popular delicacy in the south and in Miami in particular. They are relatively small crabs but have huge claws which are detached and eaten. The notion is that the crabs are able to grow back the lost claws so it is, in theory, sustainable. While it's true that the crabs have evolved in such a way that their claws detach (to avoid predation or getting stuck somewhere) without killing them, harvesting their claws still results in a high death rate (and also leaves males unable to wave their arms dramatically and whistle through their pincers in the way that female stone crabs have come to expect). Already there are crabs that simply drop their claws and run at the appearance of fishermen and eventually, it is hoped, they will simply grow claws without any crab at all.
And that is just the beginnings of unnatural selection in the Anthropocene.
***
STUFFED SERIES: THE MAGAZINE OF TASTE | AUGURIES AND PIGNOSTICATIONS | THE CATSUP WAR | CAVEAT CONDIMENTOR | CURRIE CONDIMENTO | POTATO CHIPS AND DEMOCRACY | PIE SHAPES | WHEY AND WHEY NOT | PINK LEMONADE | EUREKA! MICROWAVES | CULINARY ILLUSIONS | AD SALSA PER ASPERA | THE WAR ON MOLE | ALMONDS: NO JOY | GARNISHED | REVUE DES MENUS | REVUE DES MENUS (DEUX) | WORCESTERSHIRE SAUCE | THE THICKENING | TRUMPED | CHILES EN MOVIMIENTO | THE GREAT EATER OF KENT | GETTING MEDIEVAL WITH CHEF WATSON | KETCHUP & DIJON | TRY THE SCROD | MOCK VENISON | THE ROMANCE OF BUTCHERY | I CAN HAZ YOUR TACOS | STUFFED TURKEY | BREAKING GINGERBREAD | WHO ATE WHO? | LAYING IT ON THICK | MAYO MIXTURES | MUSICAL TASTE | ELECTRIFIED BREADCRUMBS | DANCE DANCE REVOLUTION | THE ISLAND OF LOST CONDIMENTS | FLASH THE HASH | BRUNSWICK STEW: B.S. | FLASH THE HASH, pt. 2 | THE ARK OF THE CONDIMENT | SQUEEZED OUT | SOUP v. SANDWICH | UNNATURAL SELECTION | HI YO, COLLOIDAL SILVER | PROTEIN IN MOTION | GOOD RIDDANCE TO RESTAURANTS.
MORE POSTS BY TOM NEALON: Salsa Mahonesa and the Seven Years War, Golden Apples, Crimson Stew, Diagram of Condiments vs. Sauces, etc., and his De Condimentis series (Fish Sauce | Hot Sauce | Vinegar | Drunken Vinegar | Balsamic Vinegar | Food History | Barbecue Sauce | Butter | Mustard | Sour Cream | Maple Syrup | Salad Dressing | Gravy) — are among the most popular we've ever published here at HILOBROW.