12 DAYS OF SIGNIFICANCE (59)
By: Jeff Turrentine
January 4, 2020
One in an ongoing, seasonal series via which we cross-post stories originally written — by HILOBROW contributors and friends — for Josh Glenn and Rob Walker's 2009–2010 anthropological-literary experiment SIGNIFICANT OBJECTS. This 2019–2020 installment of 12 stories will bring the series total to 60.
See below for links to more info about both SIGNIFICANT OBJECTS and PROJECT:OBJECT.
*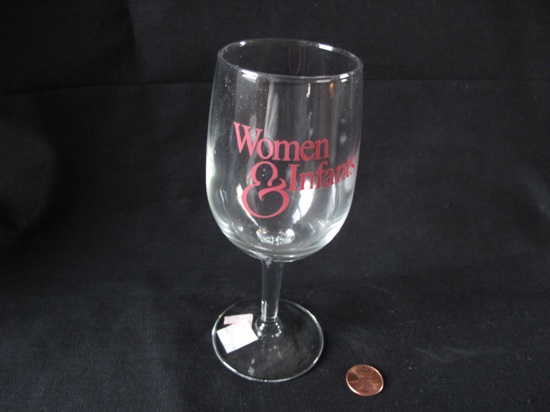 "WOMEN & INFANTS" GLASS
TASTING NOTES
All wines were stored at 55 degrees and decanted for one hour before being poured into the same glass (pictured) — which, as regular readers know, is the only glass I ever use.
Marques de Riscal 2004 Rioja Reserva ($29)
Explosive cherry notes, which gently yield to black pepper, vanilla and tobacco. Assertive but not overbearing tannins. When I was ten months old, my mother made my father breakfast one morning, kissed him on his way out the door, then grabbed me and her packed suitcase and loaded us both into an airport-bound taxi. By the time he returned home that evening, we were halfway across the country, in Oregon. I didn't see him again for sixteen years. This wine will cellar beautifully, but can be enjoyed now: think red meat, roast chicken, or even pizza.
Guenoc 2005 Lake Country Petite Syrah ($17)
Super jammy, heavy on plum and blackberry. Less astringent than other young Petite Syrahs. So the story went, my dad was a real bastard: verbally abusive, wholly uninterested in fatherhood and all it entailed, an incorrigible and unapologetic skirt-chaser. My mother withstood it for as long as she could, until one day when he became enraged over the electric bill or somesuch and she feared, for the first time, that he might actually hurt her, or maybe even me. No reason to get too fancy with pairings here: a perfect companion for burgers or red-sauce pasta dishes.
Bertani 2002 "Catullo" Veneto ($20)
Wow. Stunningly bright fruit (especially cherry and blackcurrant), moderate acidity. They were officially divorced a year later. Whenever I would ask my mom about my dad, or wish aloud that I could meet him, she would say that every time she tried to arrange for a visit he balked at the last minute, citing some work-related or personal conflict that couldn't be avoided. I spent my childhood believing that my dad just wasn't interested in meeting me, much less being a part of my life. I served this with some re-heated Chinese food the other night and drank the whole goddamn bottle by myself, it tasted so good.
Provenance Rutherford 2000 Cabernet Sauvignon ($30)
When I was sixteen I went rummaging through our garage, looking for my old baseball mitt, and I found a cache of letters, dozens of them, all from my dad, and all of them pretty much boiling down to the same plea: Come back, Barbara. Please. I know I love you more than he does. I forgive you. Please come back and bring my only son with you. I confronted my mother, and she tearfully admitted that she'd been lying to me my whole life. This wine is just okay. Personally, I wouldn't pay thirty dollars for it — but then again, I don't ever pay for wine. It's delivered to my door practically every other day. My dad wasn't a bastard at all. My mother had left him because she had convinced herself that she was still in love with an old boyfriend back in Oregon. Her marriage had simply been a huge mistake, she said. When I finally met my father a year later, he told me that he didn't contact me, didn't ever let me know the truth, because — his words — he didn't want to destroy my relationship with my mother. It was better that I grow up hating him, since I would never have another mother, but it was possible that I might one day have a new stepfather. You know what? I take back what I said about this wine. As I drink it, right now, in my favorite glass, it tastes fantastic. It gets the job done, and in the end, that's what counts.
***
CROSS-POSTED FROM SIGNIFICANT OBJECTS: Matthew Battles on CANDYLAND | Patrick Cates on MEAT TENDERIZER | Matthew De Abaitua on PIGGY BANK | Mark Frauenfelder on JUG | Jason Grote on DOME DOLL | Mimi Lipson on HALSTON MUG | Annie Nocenti on JFK BUST | Gary Panter on DIVE MASK | James Parker on KITTY SAUCER | Greg Rowland on MUSHROOM SHAKER | Luc Sante on FLANNEL BALL | Douglas Wolk on PORTABLE HAIR DRYER | Annalee Newitz on COCONUT CUP | Cintra Wilson on TROPHY | Jen Collins on UNCOLA GLASS | Joanne McNeil on GRAIN THING | Jonathan Lethem on MISSOURI SHOTGLASS | Sarah Weinman on UNICORN FIGURINE | Shelley Jackson on CRUMB SWEEPER | Barbara Bogaev on JUST MARRIED CUP | Dan Reines on FRIDAY MUG | Jenny Offill on MINIATURE TURKEY DINNER | Katie Hennessey on WOODEN FIGURINE | James Hannaham on NAPKIN RING | Bruce Sterling on METAL BOOT | Colson Whitehead on WOODEN MALLET | Jenny Davidson on TOY HOT DOG | Kate Bernheimer on PINK HORSE | Lydia Millet on CHILI CAT | Matthew Sharpe on MULE FIGURINE | Meg Cabot on WOODEN ANIMAL | Sara Ryan on POPSICLE STICK CONSTRUCTION | Ed Park on COW VASE | Jessica Helfand on ELVIS CHOCOLATE TIN | Sheila Heti on CAPE COD SHOE | William Gibson on "HAWK" ASHTRAY | Ben Greenman on SMILING MUG | Dean Haspiel on KENTUCKY DISH | Doug Dorst on RUSSIAN FIGURE | Kurt Andersen on SANTA NUTCRACKER | Matt Brown on CRUMPTER | Chris Adrian on KANGAMOUSE | Nicholson Baker on MEAT THERMOMETER| Rachel Axler on FORTUNE TELLING DEVICE | Sean Howe on PABST BOTTLE OPENER | Susannah Breslin on NECKING TEAM BUTTON | Tim Carvell on ROUND BOX | Susanna Daniel on SHARK AND SEAL PENS | Curtis Sittenfeld on SPOTTED DOGS FIGURINE | Matthew Klam on DUCK VASE | Merrill Markoe on FLIP-FLOP FRAME | Blake Butler on UTAH SNOW GLOBE | Neil LaBute on RABBIT CANDLE | Rob Agredo on LIGHTER SHAPED LIKE SMALL POOL BALL | Rosecrans Baldwin on PRAYING HANDS | Rob Baedeker on FOPPISH FIGURINE | Scarlett Thomas on BIRTHDAY CANDLES | Wayne Koestenbaum on DUCK NUTCRACKER | Jeff Turrentine on "WOMEN & INFANTS" GLASS | Joe Lyons on LETTERS AND NUMBERS PLATE
SIGNIFICANT OBJECTS at HILOBROW: PROJECT:OBJECT homepage | PROJECT:OBJECT newsletter | PROJECT:OBJECT objects (Threadless shop — all profits donated to the ACLU) | POLITICAL OBJECTS series (1Q2017) | TALISMANIC OBJECTS series (2Q2017) | ILLICIT OBJECTS series (3Q2017) | LOST OBJECTS vol. 1 series (4Q2017) | FLAIR series (2Q2018) | FOSSIL series (4Q2018). 12 DAYS OF SIGNIFICANCE | 12 MORE DAYS OF SIGNIFICANCE | 12 DAYS OF SIGNIFICANCE (AGAIN) | ANOTHER 12 DAYS OF SIGNIFICANCE . ALSO SEE: SIGNIFICANT OBJECTS website | SIGNIFICANT OBJECTS collection, ed. Rob Walker and Josh Glenn (Fantagraphics, 2012) | TAKING THINGS SERIOUSLY, ed. Josh Glenn (Princeton Architectural Press, 2007) | TAKING THINGS SERIOUSLY excerpts.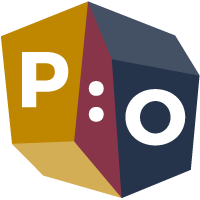 CURATED SERIES at HILOBROW: UNBORED CANON by Josh Glenn | CARPE PHALLUM by Patrick Cates | MS. K by Heather Kasunick | HERE BE MONSTERS by Mister Reusch | DOWNTOWNE by Bradley Peterson | #FX by Michael Lewy | PINNED PANELS by Zack Smith | TANK UP by Tony Leone | OUTBOUND TO MONTEVIDEO by Mimi Lipson | TAKING LIBERTIES by Douglas Wolk | STERANKOISMS by Douglas Wolk | MARVEL vs. MUSEUM by Douglas Wolk | NEVER BEGIN TO SING by Damon Krukowski | WTC WTF by Douglas Wolk | COOLING OFF THE COMMOTION by Chenjerai Kumanyika | THAT'S GREAT MARVEL by Douglas Wolk | LAWS OF THE UNIVERSE by Chris Spurgeon | IMAGINARY FRIENDS by Alexandra Molotkow | UNFLOWN by Jacob Covey | ADEQUATED by Franklin Bruno | QUALITY JOE by Joe Alterio | CHICKEN LIT by Lisa Jane Persky | PINAKOTHEK by Luc Sante | ALL MY STARS by Joanne McNeil | BIGFOOT ISLAND by Michael Lewy | NOT OF THIS EARTH by Michael Lewy | ANIMAL MAGNETISM by Colin Dickey | KEEPERS by Steph Burt | AMERICA OBSCURA by Andrew Hultkrans | HEATHCLIFF, FOR WHY? by Brandi Brown | DAILY DRUMPF by Rick Pinchera | BEDROOM AIRPORT by "Parson Edwards" | INTO THE VOID by Charlie Jane Anders | WE REABSORB & ENLIVEN by Matthew Battles | BRAINIAC by Joshua Glenn | COMICALLY VINTAGE by Comically Vintage | BLDGBLOG by Geoff Manaugh | WINDS OF MAGIC by James Parker | MUSEUM OF FEMORIBILIA by Lynn Peril | ROBOTS + MONSTERS by Joe Alterio | MONSTOBER by Rick Pinchera | POP WITH A SHOTGUN by Devin McKinney | FEEDBACK by Joshua Glenn | 4CP FTW by John Hilgart | ANNOTATED GIF by Kerry Callen | FANCHILD by Adam McGovern | BOOKFUTURISM by James Bridle | NOMADBROW by Erik Davis | SCREEN TIME by Jacob Mikanowski | FALSE MACHINE by Patrick Stuart | 12 DAYS OF SIGNIFICANCE | 12 MORE DAYS OF SIGNIFICANCE | 12 DAYS OF SIGNIFICANCE (AGAIN) | ANOTHER 12 DAYS OF SIGNIFICANCE | UNBORED MANIFESTO by Joshua Glenn and Elizabeth Foy Larsen | H IS FOR HOBO by Joshua Glenn | 4CP FRIDAY by guest curators