UNBORED CANON (5)
By: Joshua Glenn
February 22, 2020
One in a series of posts reprinting book and movie lists from three books co-authored by Josh Glenn: UNBORED: The Essential Field Guide to Serious Fun (2012), UNBORED Games (2014), and UNBORED Adventure (2015).
UNBORED CANON: DIY FICTION | GRAPHIC NOVELS | GROWNUP-FREE ADVENTURES | PUZZLER & MAKER FICTION | MOVIES FROM AROUND THE WORLD | CAR-FREE MOVIES | ANIMAL MOVIES | ADVENTURE MOVIES | DYSTOPIAN ADVENTURES | SPOOKY HOUSE ADVENTURES
*
BEST EVER MOVIES FROM AROUND THE WORLD
Movies about kids goofing off are inspirational — because they encourage kids and grownups alike to live less scheduled and cautious lives. Movies from foreign countries are educational — because they give us some valuable perspective on our home culture. The movies on this list are inspirational and educational at the same time.
CHINA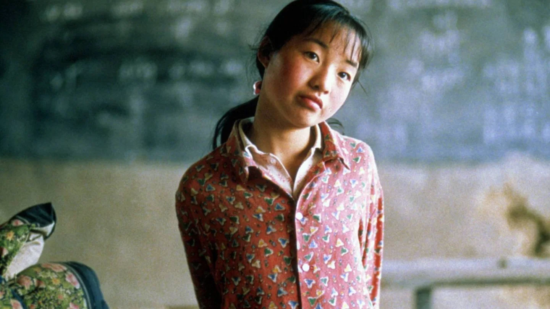 2009
NOT ONE LESS
Directed by Zhang Yimou
Wei is a 13-year-old girl called in to be a substitute teacher, for one month, at a rural village's school. If all the students are there when the teacher returns, Wei will receive a bonus payment. When the class troublemaker runs away to the city, Wei's students help her raise money to follow and fetch him back.
FRANCE
1956
THE RED BALLOON
Directed by Albert Lamorisse
On his way to school, lonely Pascal discovers a helium-filled balloon in his Paris neighborhood. The balloon is a prankster with a mind of its own. When a gang of bullies comes along, Pascal must defend his new friend.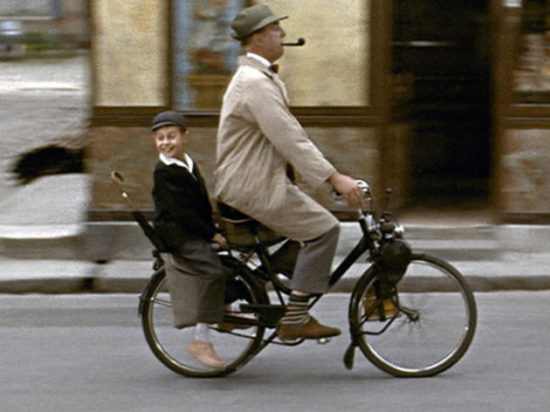 1958
MON ONCLE
Directed by Jacques Tati
Nine-year-old Gérard lives in an ultramodern house, which his wealthy parents never stop showing off. He much prefers to spend time with his sweet, bumbling uncle, Hulot, who rides around town on an old bicycle. In one of the movie's many funny scenes, Gérard and his friends hide in an overgrown field and play pranks on people walking past.
1962
WAR OF THE BUTTONS
Directed by Yves Robert
A class of schoolboys divides into two gangs, who meet regularly to do battle; whoever wins gets to take buttons off the clothes of the losing side. Some of the boys come up with the brilliant idea of running into battle naked, leaving the victors with nothing to capture. An anti-war comedy.
1976
SMALL CHANGE
Directed by François Truffaut
An earlier Truffaut film, The 400 Blows, is about a boy from an abusive family who skips school. This movie, which features a cast of two hundred kids of all ages, is much more cheerful. Still, there are hijinks: a girl stages a protest against her parents, and causes confusion with a bullhorn; brothers give a friend a bad haircut; and students disobey teachers.
INDIA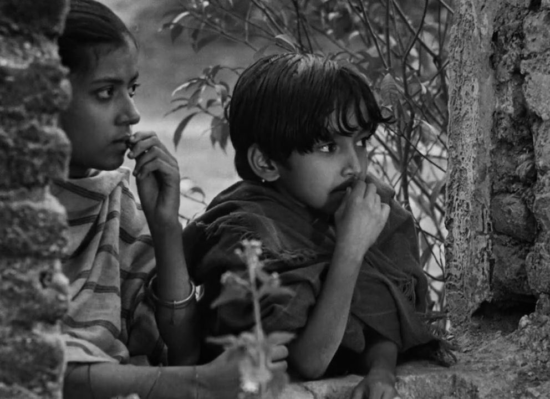 1955
PATHER PANCHALI
Directed by Satyajit Ray
In this realistic movie set in rural Bengal of the 1920s, an impoverished boy, Apu, and his sister share the simple joys of life: hanging out, dressing up, running around. The ending is sad, but Ravi Shankar's soundtrack makes the movie joyous.
IRAN
1987
WHERE IS THE FRIEND'S HOME?
Directed by Abbas Kiarostami
Feeling terrible that he's accidentally taken a homework notebook from a fellow grade-school student, Ahmed, an 8-year-old living in rural Iran, sets out to bring the notebook to his friend's home — which involves wandering through a fascinating mountain village, full of distractions.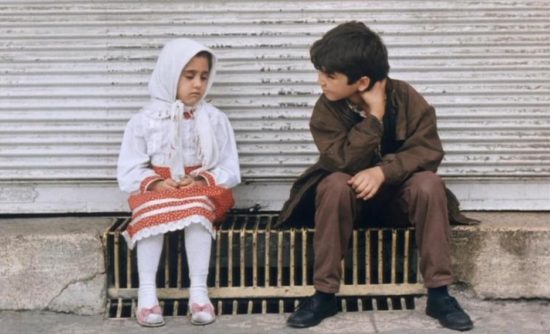 1995
THE WHITE BALLOON
Directed by Jafar Panahi
In Tehran, a 7-year-old girl, Razieh, loses her money down a sewer — and only a young Afghan boy selling balloons will help her out. Afghan refugees are a mistreated minority in Iran, so the movie is subtly criticizing the effects of racism on children.
JAPAN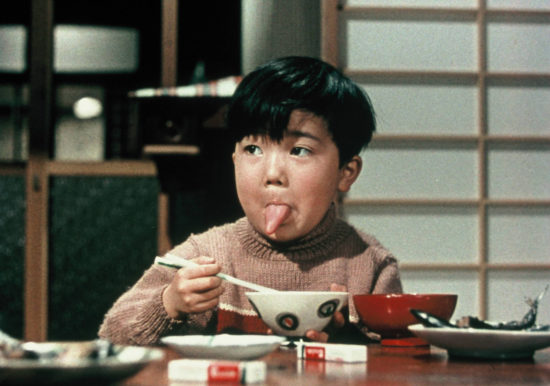 1959
GOOD MORNING
Directed by Yasujiro Ozu
In suburban Tokyo, when young Minoru and Isamu Hayashi are forbidden to watch sumo wrestling on the neighbors' TV set, they throw a tantrum and demand that their parents buy one of these new gizmos. Their father tells them to keep quiet, so the brothers go on a silence strike.
SINGAPORE
2002
I NOT STUPID
Directed by Jack Neo
Three kids are placed in a remedial class for different reasons: one is spoiled and lazy; one is exhausted from working at his family's business; and the other is a born artist whose parents force him to concentrate on math and science. Together, they tackle each kid's problems.
SPAIN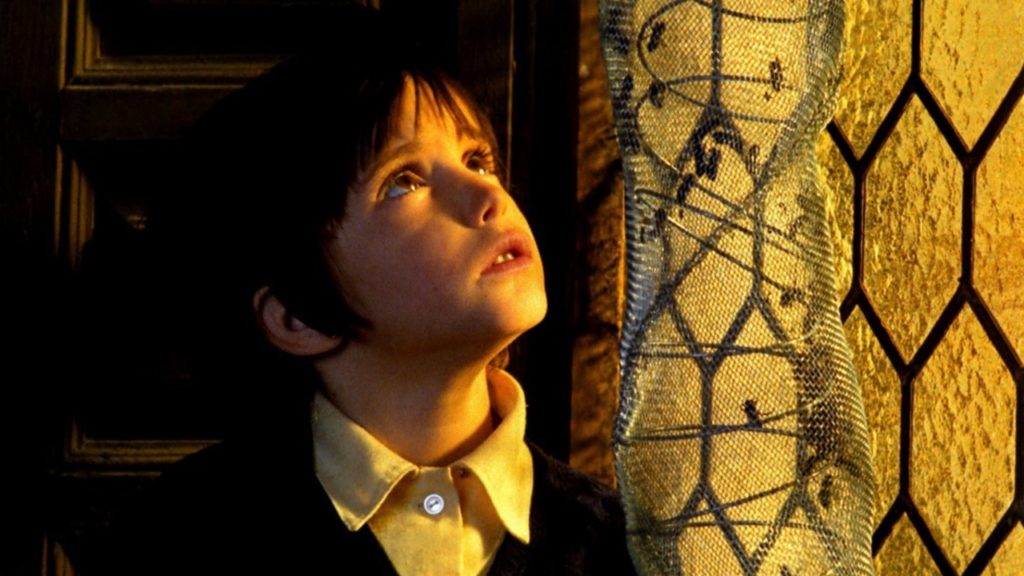 1973
THE SPIRIT OF THE BEEHIVE
Directed by Victor Erice
Six-year-old Ana lives in Spain, just after the 1936-1939 Civil War. The new government encourages everyone to see the movie Frankenstein; the monster supposedly represents the defeated Republican forces. Ana sympathizes with the monster — and also with a fugitive soldier who is hiding out in her family's sheepfold.
TAIWAN
1984
A SUMMER AT GRANDPA'S
Directed by Hou Hsiao-Hsien
Dong-Dong and his sister spend the summer in the countryside, where they climb trees, make new friends, and slowly come to grips with the realities of grownup life.
UNITED KINGDOM
1948
OLIVER TWIST
Directed by David Lean
In this adaptation of Charles Dickens's novel, a runaway orphan is taken in by an old scoundrel, Fagin (played by Alec Guinness, who'd play Obi-Wan Kenobi in Star Wars: A New Hope). Nine-year-old Oliver enjoys the company of the Artful Dodger and Fagin's other rapscallions. The scene in which the boys demonstrate to Oliver how to pick Fagin's pockets is terrific. All too soon, Oliver lands in the custody of a nice, respectable gentleman — too bad!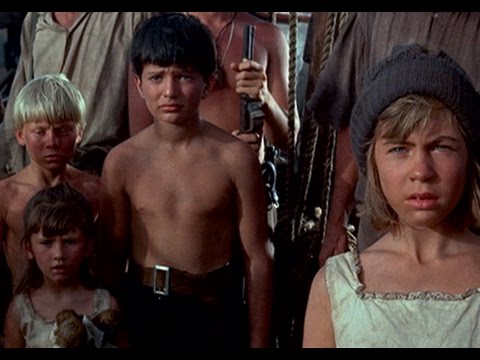 1965
A HIGH WIND IN JAMAICA
Directed by Alexander Mackendrick
Anthony Quinn and James Coburn, two of the toughest- and scariest-looking actors of their time, play salty pirates who capture a group of three English siblings and hold them for ransom. What the poor pirates don't realize is that nothing is more dangerous and disruptive aboard a ship than innocent kids.
2000
BILLY ELLIOT
Directed by Stephen Daldry
The son of a coal miner preoccupied by the 1984–1985 UK miners' strike, 11-year-old Billy wants to be a dancer. Defying his father's orders to study boxing, Billy secretly does ballet. Awesome soundtrack.
2007
SON OF RAMBOW
Directed by Garth Jennings
Will Proudfoot's family belongs to a strict religious sect; he's never watched TV or movies. He's bullied by Lee Carter, who accidentally shows Will the violent action movie First Blood. This inspires Will to write his own action movie, and when Lee films it with his video camera, the two unhappy boys become friends.
UNITED STATES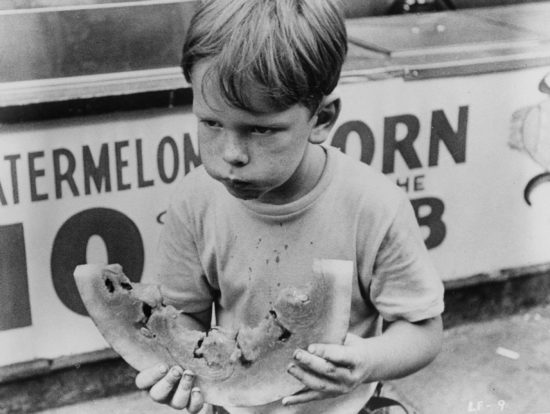 1953
LITTLE FUGITIVE
Directed by Morris Engel, Ray Ashley, Ruth Orkin
Seven-year-old Joey wrongly believes he's killed his older brother. Freaked out, Joey runs away from their Brooklyn apartment and spends a couple of days at Coney Island, a local amusement park. He sleeps on the beach, makes friends with grownup strangers, and safely engages in all sorts of other activities the mere thought of which is enough to give today's grownup a conniption fit.
1962
TO KILL A MOCKINGBIRD
Directed by Robert Mulligan
During the summer of 1932, six-year-old Jean Louise "Scout" Finch and her 10-year-old brother Jem learn responsibility and compassion from their stand-offish but loving father, Atticus, who heroically confronts racism in their community… and who scolds his children for teasing their elusive neighbor, Boo Radley.
PS: Mary Badham was nominated for a Best Supporting Actress Academy Award, thanks to her portrayal of the disobedient and noisy, but brave and affectionate Scout.
1982
E.T.: THE EXTRATERRESTRIAL
Directed by Steven Spielberg
Watch E.T. less for the lovable alien than for the scene in which 10-year-old Elliott, his older brother, and their friends elude the authorities on their BMX bikes, almost as though they'd been practicing for such a moment.
PS: You should also see The Goonies, which Spielberg co-wrote, for the same reason: unsupervised kids, creepy grownups, and BMX bikes. You'll recognize one of the Goonies from the Lord of the Rings movies.
— Originally published in UNBORED: The Essential Field Guide to Serious Fun (2012).
***
CURATED SERIES at HILOBROW: UNBORED CANON by Josh Glenn | CARPE PHALLUM by Patrick Cates | MS. K by Heather Kasunick | HERE BE MONSTERS by Mister Reusch | DOWNTOWNE by Bradley Peterson | #FX by Michael Lewy | PINNED PANELS by Zack Smith | TANK UP by Tony Leone | OUTBOUND TO MONTEVIDEO by Mimi Lipson | TAKING LIBERTIES by Douglas Wolk | STERANKOISMS by Douglas Wolk | MARVEL vs. MUSEUM by Douglas Wolk | NEVER BEGIN TO SING by Damon Krukowski | WTC WTF by Douglas Wolk | COOLING OFF THE COMMOTION by Chenjerai Kumanyika | THAT'S GREAT MARVEL by Douglas Wolk | LAWS OF THE UNIVERSE by Chris Spurgeon | IMAGINARY FRIENDS by Alexandra Molotkow | UNFLOWN by Jacob Covey | ADEQUATED by Franklin Bruno | QUALITY JOE by Joe Alterio | CHICKEN LIT by Lisa Jane Persky | PINAKOTHEK by Luc Sante | ALL MY STARS by Joanne McNeil | BIGFOOT ISLAND by Michael Lewy | NOT OF THIS EARTH by Michael Lewy | ANIMAL MAGNETISM by Colin Dickey | KEEPERS by Steph Burt | AMERICA OBSCURA by Andrew Hultkrans | HEATHCLIFF, FOR WHY? by Brandi Brown | DAILY DRUMPF by Rick Pinchera | BEDROOM AIRPORT by "Parson Edwards" | INTO THE VOID by Charlie Jane Anders | WE REABSORB & ENLIVEN by Matthew Battles | BRAINIAC by Joshua Glenn | COMICALLY VINTAGE by Comically Vintage | BLDGBLOG by Geoff Manaugh | WINDS OF MAGIC by James Parker | MUSEUM OF FEMORIBILIA by Lynn Peril | ROBOTS + MONSTERS by Joe Alterio | MONSTOBER by Rick Pinchera | POP WITH A SHOTGUN by Devin McKinney | FEEDBACK by Joshua Glenn | 4CP FTW by John Hilgart | ANNOTATED GIF by Kerry Callen | FANCHILD by Adam McGovern | BOOKFUTURISM by James Bridle | NOMADBROW by Erik Davis | SCREEN TIME by Jacob Mikanowski | FALSE MACHINE by Patrick Stuart | 12 DAYS OF SIGNIFICANCE | 12 MORE DAYS OF SIGNIFICANCE | 12 DAYS OF SIGNIFICANCE (AGAIN) | ANOTHER 12 DAYS OF SIGNIFICANCE | UNBORED MANIFESTO by Joshua Glenn and Elizabeth Foy Larsen | H IS FOR HOBO by Joshua Glenn | 4CP FRIDAY by guest curators