UNBORED CANON (6)
By: Joshua Glenn
February 23, 2020
One in a series of posts reprinting book and movie lists from three books co-authored by Josh Glenn: UNBORED: The Essential Field Guide to Serious Fun (2012), UNBORED Games (2014), and UNBORED Adventure (2015).
UNBORED CANON: DIY FICTION | GRAPHIC NOVELS | GROWNUP-FREE ADVENTURES | PUZZLER & MAKER FICTION | MOVIES FROM AROUND THE WORLD | CAR-FREE MOVIES | ANIMAL MOVIES | ADVENTURE MOVIES | DYSTOPIAN ADVENTURES | SPOOKY HOUSE ADVENTURES
*
BEST EVER CAR-FREE MOVIES
Some social critics (most famously, perhaps, Lewis Mumford and Jane Jacobs) have argued that the automobile is a menace to civilization.
Our reliance on cars, they remind us, has not only contributed to air pollution and climate change, but also the rise in obesity, and accidental deaths. It has also isolated us from one other… because cars make it convenient for us to drive long distances (to work, school, and elsewhere) instead of walking or taking public transportation.
Here are some favorite movies in which people travel by means other than cars.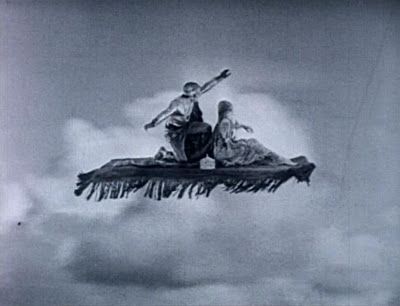 1924
THE THIEF OF BAGDAD
Directed by Raoul Walsh
The swashbuckling Douglas Fairbanks — who'd previously portrayed a musketeer and Robin Hood—plays an athletic thief who falls in love with a caliph's daughter. He travels via flying carpet… and flying horse.
1926
THE GENERAL
Directed by Buster Keaton and Clyde Bruckman
Considered one of the greatest movies ever, The General takes place during the Civil War. Buster Keaton plays a train engineer whose locomotive is stolen; many dangerous and hilarious stunts later, he gets it back.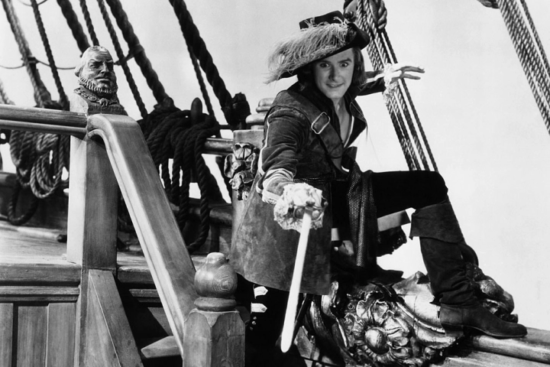 1935
CAPTAIN BLOOD
Directed by Michael Curtiz
In Errol Flynn's first starring role, the dashing actor plays a man sentenced to slavery in the English colony of Port Royal. He escapes and turns pirate, then defends the colony against French warships in a thrilling sea battle.
1937
CAPTAINS COURAGEOUS
Directed by Victor Fleming
When spoiled rich kid Harvey (Freddie Bartholomew) falls off a steamship, he's rescued by a fishing schooner. Tough but kindly fisherman Manuel (Spencer Tracy) teaches him the ways of the sea. It's a tear-jerker.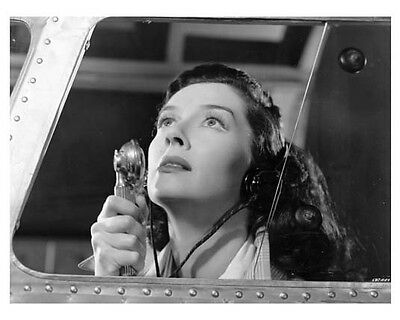 1943
FLIGHT FOR FREEDOM
Directed by Lothar Mendes
In this movie made during World War II, Rosalind Russell portrays a well-known aviatrix — loosely based on real-life flyer Amelia Earhart — who fights against male prejudice. On a top-secret government mission, she vanishes.
1949
TWELVE O'CLOCK HIGH
Directed by Henry King
Gregory Peck stars as a stern officer in an epic about the US Army's Eighth Air Force, which flew dangerous bombing missions over Germany during World War II. The movie uses actual combat footage during the battle scenes.
1954
20,000 LEAGUES UNDER THE SEA
Directed by Richard Fleischer
This action-packed adaptation of Jules Verne's classic science-fiction novel is set aboard the Nautilus, a high-tech submarine invented by the mysterious, cruel Captain Nemo (James Mason). Cryptid fans will be excited to hear that the movie features a giant squid battle.
1956
AROUND THE WORLD IN 80 DAYS
Directed by Michael Anderson
Another Jules Verne adaptation: A detective trails Phileas Fogg (David Niven) and Passepartout (the Mexican comedian Cantinflas) as they hopscotch around the globe via boat, train, and hot air balloon.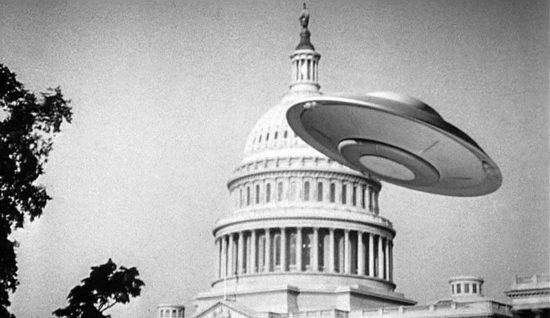 1956
EARTH VS. THE FLYING SAUCERS
Directed by Fred F. Sears
After Earthlings fire upon a flying saucer, an alien armada attacks Paris, London, Moscow, and Washington. The special effects by Ray Harryhausen might look silly now, but they were awesome at the time.
1961
THE ABSENT-MINDED PROFESSOR
Directed by Robert Stevenson
Nerdy Professor Brainard (Fred MacMurray) discovers a bouncy substance — he names it Flubber — which, when bombarded with radiation, allows his junky old Model T automobile to sail through the air.
1965
THOSE MAGNIFICENT MEN IN THEIR FLYING MACHINES
Directed by Ken Annakin
A madcap romp set in the first decade of flight. Biplane pilots from America, England, Germany, France, and Italy compete in a race — full of aerial stunts, and crashes — from London to Paris.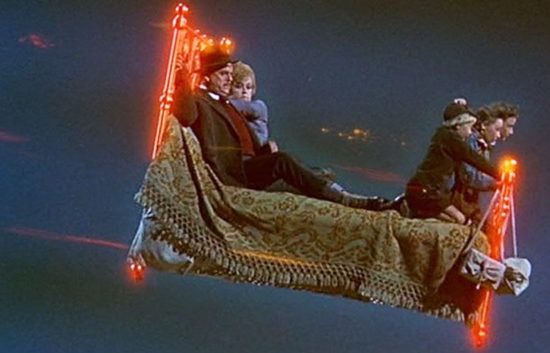 1971
BEDKNOBS AND BROOMSTICKS
Directed by Robert Stevenson
During World War II, Miss Price (Angela Lansbury), an apprentice witch, wants to help the British war effort. So she and three children fly — on a brass bed — into a cartoon world, in search of a magical medallion.
1981
TIME BANDITS
Directed by Terry Gilliam
Kevin, an 11-year-old history buff, joins up with a bumbling gang of dwarves who transport themselves across time and space. In search of riches, they rob Napoleon, Robin Hood, King Agamemnon… and then confront an evil sorcerer.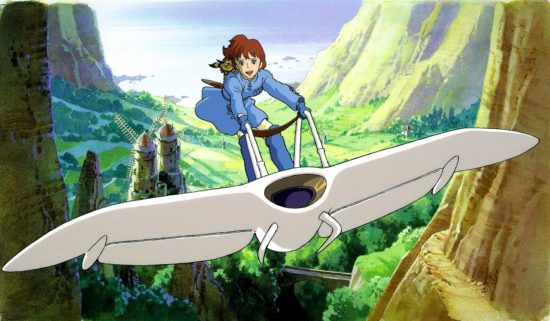 1984
NAUSICAÄ OF THE VALLEY OF THE WIND
Directed by Hayao Miyazaki
A peace-loving warrior princess, who travels by "windriding" on a jet-assisted glider, tries to prevent two warring nations from destroying their planet, whose ecosystem is in jeopardy.
1985
PEE-WEE'S BIG ADVENTURE
Directed by Tim Burton
When the bow tie-wearing man-child Pee-wee Herman (Paul Reubens) loses his beloved bicycle, he voyages across a wacky version of America — via boxcar and motorcycle — to get it back. Very strange and funny.
1985
THE GOONIES
Directed by Richard Donner
Hoping to save their homes in the "Goon Docks" from demolition, a gang of tween friends led by Mikey (Sean Astin, who later played Sam in the Lord of the Rings movies) ride their one-speed bicycles in search of pirate treasure.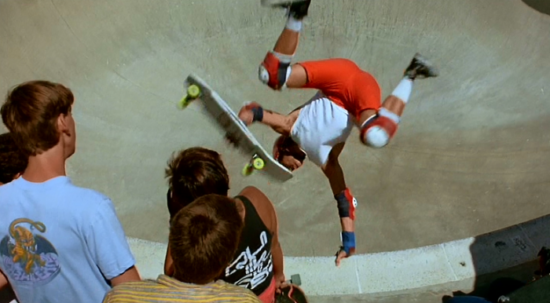 1986
THRASHIN'
Directed by David Winters
Rival skateboard gangs battle for supremacy in this Romeo and Juliet-inspired movie full of crazy stunts and chases — and a joust, too! Famous skaters Tony Alva, Tony Hawk, Christian Hosoi, and Steve Caballero make appearances.
1988
WHO FRAMED ROGER RABBIT
Directed by Roger Zemeckis
Though you may be distracted by the ground-breaking interaction between real and cartoon characters in this fun mystery, its plot concerns the demise of Los Angeles streetcars and the rise of the automobile.
1989
KIKI'S DELIVERY SERVICE
Directed by Hayao Miyazaki
Kiki, a 13-year-old witch moves to the city with her talking cat, Jiji. In order to perfect her broom-riding skills, she starts a delivery service — and, later, uses her ability to rescue a friend from a runaway dirigible.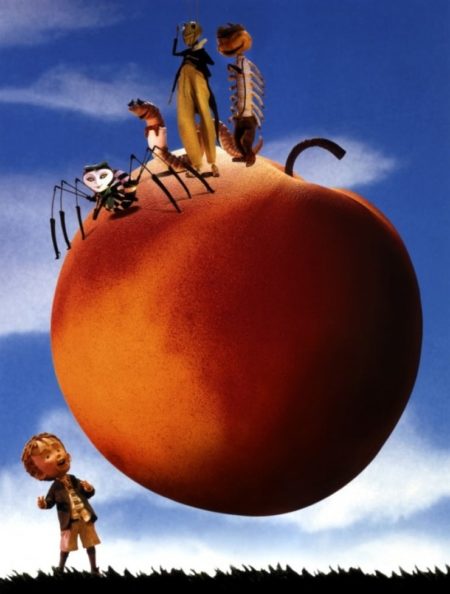 1996
JAMES AND THE GIANT PEACH
Directed by Henry Selick
In this half-real and half-animated adaptation of Roald Dahl's famous novel, a seven-year-old boy escapes from his wicked aunts inside a giant peach borne aloft by seagulls — and accompanied by huge insects.
2001
HARRY POTTER AND THE SORCERER'S STONE
Directed by Chris Columbus
In the first installment in the Harry Potter film series, Harry learns to fly a broom — and play Quidditch. He also travels via steam engine. In fact, nobody but a Muggle drives a car.
2003
THE TRIPLETTES OF BELLEVILLE
Directed by Sylvain Chomet
After her bicycle racer grandson is kidnapped by car-driving gangsters, Madame Souza teams up with an elderly trio of improvisational musicians to rescue him. A pedal-powered contraption comes in handy.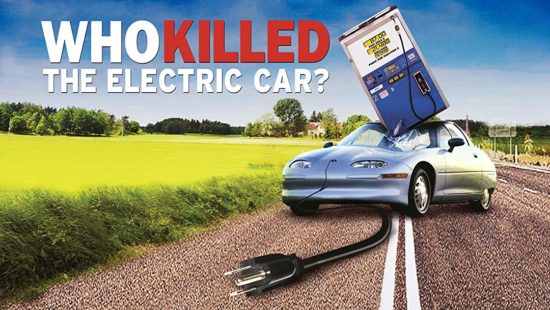 2006
WHO KILLED THE ELECTRIC CAR?
Directed by Chris Paine
In the 1990s, big auto manufacturers like GM briefly produced cars whose engines were powered by rechargeable battery packs instead of gasoline… and then they destroyed them. This documentary asks why.
2007
THE GOLDEN COMPASS
Directed by Chris Weitz
Perhaps the coolest customer in this movie, which is based on the first novel in Philip Pullman's His Dark Materials trilogy, is Lee Scoresby (Sam Elliott). He's a skilled Texan "aeronaut" who saves the day in his hot-air balloon.
— Originally published in UNBORED: The Essential Field Guide to Serious Fun (2012).
***
CURATED SERIES at HILOBROW: UNBORED CANON by Josh Glenn | CARPE PHALLUM by Patrick Cates | MS. K by Heather Kasunick | HERE BE MONSTERS by Mister Reusch | DOWNTOWNE by Bradley Peterson | #FX by Michael Lewy | PINNED PANELS by Zack Smith | TANK UP by Tony Leone | OUTBOUND TO MONTEVIDEO by Mimi Lipson | TAKING LIBERTIES by Douglas Wolk | STERANKOISMS by Douglas Wolk | MARVEL vs. MUSEUM by Douglas Wolk | NEVER BEGIN TO SING by Damon Krukowski | WTC WTF by Douglas Wolk | COOLING OFF THE COMMOTION by Chenjerai Kumanyika | THAT'S GREAT MARVEL by Douglas Wolk | LAWS OF THE UNIVERSE by Chris Spurgeon | IMAGINARY FRIENDS by Alexandra Molotkow | UNFLOWN by Jacob Covey | ADEQUATED by Franklin Bruno | QUALITY JOE by Joe Alterio | CHICKEN LIT by Lisa Jane Persky | PINAKOTHEK by Luc Sante | ALL MY STARS by Joanne McNeil | BIGFOOT ISLAND by Michael Lewy | NOT OF THIS EARTH by Michael Lewy | ANIMAL MAGNETISM by Colin Dickey | KEEPERS by Steph Burt | AMERICA OBSCURA by Andrew Hultkrans | HEATHCLIFF, FOR WHY? by Brandi Brown | DAILY DRUMPF by Rick Pinchera | BEDROOM AIRPORT by "Parson Edwards" | INTO THE VOID by Charlie Jane Anders | WE REABSORB & ENLIVEN by Matthew Battles | BRAINIAC by Joshua Glenn | COMICALLY VINTAGE by Comically Vintage | BLDGBLOG by Geoff Manaugh | WINDS OF MAGIC by James Parker | MUSEUM OF FEMORIBILIA by Lynn Peril | ROBOTS + MONSTERS by Joe Alterio | MONSTOBER by Rick Pinchera | POP WITH A SHOTGUN by Devin McKinney | FEEDBACK by Joshua Glenn | 4CP FTW by John Hilgart | ANNOTATED GIF by Kerry Callen | FANCHILD by Adam McGovern | BOOKFUTURISM by James Bridle | NOMADBROW by Erik Davis | SCREEN TIME by Jacob Mikanowski | FALSE MACHINE by Patrick Stuart | 12 DAYS OF SIGNIFICANCE | 12 MORE DAYS OF SIGNIFICANCE | 12 DAYS OF SIGNIFICANCE (AGAIN) | ANOTHER 12 DAYS OF SIGNIFICANCE | UNBORED MANIFESTO by Joshua Glenn and Elizabeth Foy Larsen | H IS FOR HOBO by Joshua Glenn | 4CP FRIDAY by guest curators