UNBORED CANON (8)
By: Joshua Glenn
February 25, 2020
One in a series of posts reprinting book and movie lists from three books co-authored by Josh Glenn: UNBORED: The Essential Field Guide to Serious Fun (2012), UNBORED Games (2014), and UNBORED Adventure (2015).
UNBORED CANON: DIY FICTION | GRAPHIC NOVELS | GROWNUP-FREE ADVENTURES | PUZZLER & MAKER FICTION | MOVIES FROM AROUND THE WORLD | CAR-FREE MOVIES | ANIMAL MOVIES | ADVENTURE MOVIES | DYSTOPIAN ADVENTURES | SPOOKY HOUSE ADVENTURES
*
BEST EVER ADVENTURE MOVIES
In our first book, UNBORED, we only had space to list a handful of favorite outdoor adventure movies — like Captains Courageous, The Black Stallion, and Soul Surfer. Here is a more complete list.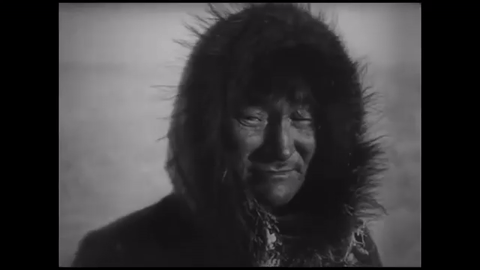 1922
NANOOK OF THE NORTH
Directed by Robert J. Flaherty
An Inuit family travel across treacherous wintry terrain, hunt a walrus, and build an igloo — using traditional methods — in this docudrama shot in the Canadian Arctic. Though the scenes presented as reality were staged, the film's situations were more or less authentic; and viewers were impressed by the ingenuity, tenacity, and optimism of the protagonists, "Nanook" (whose actual name was Allakariallak), and his family.
1925
THE GOLD RUSH
Directed by Charlie Chaplin
In this adventure set in the Yukon territory of northwestern Canada, during the Klondike Gold Rush of the late 1890s, the great silent film actor Charlie Chaplin plays a bumbling but plucky prospector. The scenes in which he and his bear-like friend, Big Jim, survive a blizzard — and are nearly blown off a cliff, in their cabin — are thrilling and also hilarious.
1937
HEIDI
Directed by Allan Dwan
Child star Shirley Temple plays a sweet-natured Swiss orphan who is sent to live with her reclusive grandfather in an Alpine hut on a remote mountaintop. Heidi learns to love the rural way of life — and she melts her grandfather's icy heart in the process. When she is kidnapped, Heidi's grandfather comes to the rescue. There is a sleigh chase!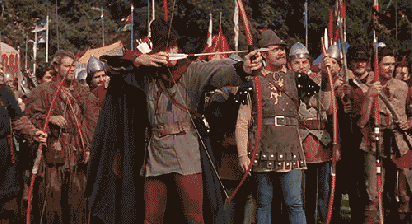 1938
THE ADVENTURES OF ROBIN HOOD
Directed by Michael Curtiz and William Keighley
The English folklore legend of Robin Hood, a wronged nobleman living as an outlaw in Nottinghamshire's Sherwood Forest, has been adapted as a movie many times… but the 1938 version remains our favorite. When you see Erroll Flynn (as Robin Hood) swing down from a tree branch, or fight Little John on a log over a river, you'll understand why.
1951
THE AFRICAN QUEEN
Directed by John Huston
As World War I breaks out, German soldiers in East Africa burn down the village where a prim-and-proper English missionary, Rose, has been working. Rose persuades Charlie, a rough-and-ready Canadian boat captain, to navigate his boat, The African Queen, to a large lake downriver… where they'll attempt to blow up a German gunboat. But first they must survive dangerous rapids and a leech-filled swamp!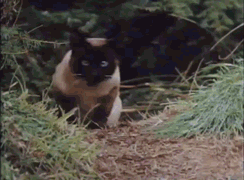 1963
THE INCREDIBLE JOURNEY
Directed by Fletcher Markle
Left behind when their owners go on a trip, two dogs (a young Labrador Retriever and an
old Bull Terrier) travel 250 miles — through the sparsely populated wilderness of northern Canada — in search of their beloved masters. They're accompanied by an unlikely comrade: A Siamese cat. Together, they face bears, a rushing river, and more.
1972
THE COWBOYS
Directed by Mark Rydell
Rancher Wil Andersen (played by cowboy actor John Wayne) needs replacement drovers for a cattle drive, but none are available… except for a group of schoolboys. Can they learn to rope, brand, and herd cattle? More importantly, how will they react when Andersen is bushwacked by rustlers? Critics at the time didn't appreciate the violent scenes; but the boys' use of craft and guile against the rustlers is impressive. So is Wayne's tough advice, to his young students, to show up every day "with grit teeth."
1972
SOUNDER
Directed by Martin Ritt
In rural Louisiana, a loving and strong family of African American sharecroppers nearly starves during the Depression. When his father is sent to prison for trying to steal food, 11-year-old David sets out on a personal odyssey — through the state's back roads — to visit him. He is accompanied only by his father's injured but devoted dog, Sounder.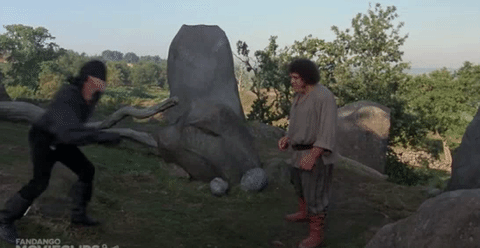 1987
THE PRINCESS BRIDE
Directed by Rob Reiner
There are many things to love about this movie: the fencing master Inigo Montoya, who seeks revenge on the man who killed his father; the enormous and kind-hearted Fezzik; the sword-fighting. But Buttercup and Westley's ordeal in the Fire Swamp, where they face fire spouts and Rodents of Unusual Size, is a terrific adventure in its own right.
2008
PONYO
Directed by Hayao Miyazaki
This lovely animated movie is about Ponyo, a fish-girl who lives beneath the waves, and her new friend Sosuke, a five-year-old human boy. Ponyo wants to become human — so her sea-goddess grandmother tests them by flooding the land with water. Sosuke and Ponyo must rescue Sosuke's mother.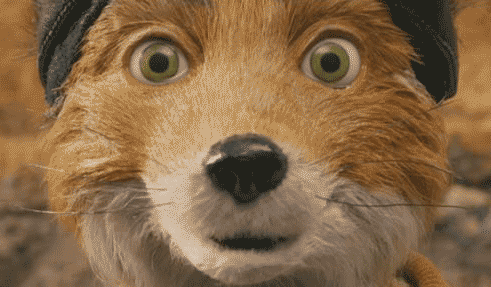 2009
FANTASTIC MR. FOX
Directed by Wes Anderson
When Mr. Fox, a retired poultry thief, and his opossum friend steal food from three farmers (Boggis, Bunce, and Bean), his home gets destroyed and his nephew is captured. What to do now? This stop-motion adaptation of Roald Dahl's children's novel is rated PG (for action, smoking, and slang humor) but it's innocent fun.
— Originally published in UNBORED Adventure: 70 Seriously Fun Activities for Kids and Their Families (2015).
***
CURATED SERIES at HILOBROW: UNBORED CANON by Josh Glenn | CARPE PHALLUM by Patrick Cates | MS. K by Heather Kasunick | HERE BE MONSTERS by Mister Reusch | DOWNTOWNE by Bradley Peterson | #FX by Michael Lewy | PINNED PANELS by Zack Smith | TANK UP by Tony Leone | OUTBOUND TO MONTEVIDEO by Mimi Lipson | TAKING LIBERTIES by Douglas Wolk | STERANKOISMS by Douglas Wolk | MARVEL vs. MUSEUM by Douglas Wolk | NEVER BEGIN TO SING by Damon Krukowski | WTC WTF by Douglas Wolk | COOLING OFF THE COMMOTION by Chenjerai Kumanyika | THAT'S GREAT MARVEL by Douglas Wolk | LAWS OF THE UNIVERSE by Chris Spurgeon | IMAGINARY FRIENDS by Alexandra Molotkow | UNFLOWN by Jacob Covey | ADEQUATED by Franklin Bruno | QUALITY JOE by Joe Alterio | CHICKEN LIT by Lisa Jane Persky | PINAKOTHEK by Luc Sante | ALL MY STARS by Joanne McNeil | BIGFOOT ISLAND by Michael Lewy | NOT OF THIS EARTH by Michael Lewy | ANIMAL MAGNETISM by Colin Dickey | KEEPERS by Steph Burt | AMERICA OBSCURA by Andrew Hultkrans | HEATHCLIFF, FOR WHY? by Brandi Brown | DAILY DRUMPF by Rick Pinchera | BEDROOM AIRPORT by "Parson Edwards" | INTO THE VOID by Charlie Jane Anders | WE REABSORB & ENLIVEN by Matthew Battles | BRAINIAC by Joshua Glenn | COMICALLY VINTAGE by Comically Vintage | BLDGBLOG by Geoff Manaugh | WINDS OF MAGIC by James Parker | MUSEUM OF FEMORIBILIA by Lynn Peril | ROBOTS + MONSTERS by Joe Alterio | MONSTOBER by Rick Pinchera | POP WITH A SHOTGUN by Devin McKinney | FEEDBACK by Joshua Glenn | 4CP FTW by John Hilgart | ANNOTATED GIF by Kerry Callen | FANCHILD by Adam McGovern | BOOKFUTURISM by James Bridle | NOMADBROW by Erik Davis | SCREEN TIME by Jacob Mikanowski | FALSE MACHINE by Patrick Stuart | 12 DAYS OF SIGNIFICANCE | 12 MORE DAYS OF SIGNIFICANCE | 12 DAYS OF SIGNIFICANCE (AGAIN) | ANOTHER 12 DAYS OF SIGNIFICANCE | UNBORED MANIFESTO by Joshua Glenn and Elizabeth Foy Larsen | H IS FOR HOBO by Joshua Glenn | 4CP FRIDAY by guest curators