HILOBROW 2Q2017
By: HILOBROW
July 3, 2017
Here's what HILOBROW published in April, May, and June 2017. Enjoy!
We're pleased to welcome the following first-time contributors: (April) Veda Hille, Jami Attenberg, Wayne Curtis, Amy Fusselman, Mike Watt, and Lisa Jane Persky; (May) Jenny Schuessler, Anne Gisleson, Ben Ehrenreich, Ty Burr, and Jessica Helfand; (June) Molly Heintz, Amanda Fortini, Ed Skoog, Vanessa Hua, Alex Peterson, Rimika Solloway, and Seth.
BEST OF HILOBROW: 2010 | 2011 | 2012 | 2013 | 2014 | 2015 | 2016 | 2017 | 2018 | 2019 | 1Q2020 | 2Q2020 | 3Q2020 SNEAK PEEK.
*
TALISMANIC OBJECTS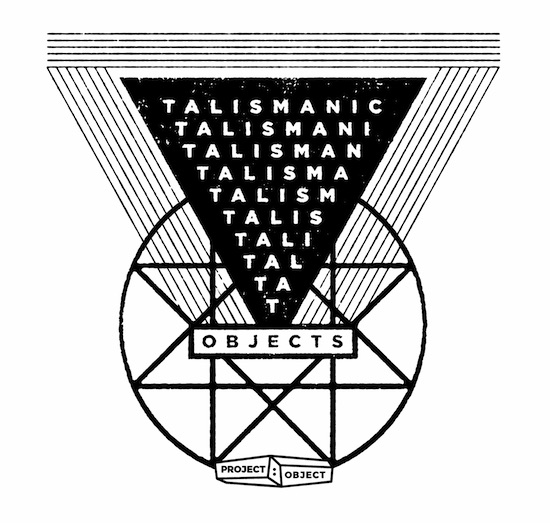 During 2Q2017, we published the second PROJECT:OBJECT volume of object-oriented nonfiction narratives. Its theme: talismans! These are 100% true stories of seemingly unremarkable objects that our contributors carry on their person or keep on their desk or dashboard; brood about, contemplate, and ponder; fondle and fuss over; and otherwise consult on the regular.
The objects include classic charms and totems such as a token coin, a prayer card, and a healing crystal, as well as: figurines and works of art, relics of inspiring men and women, fossils and artifacts. Not to mention various trivial doo-dads, dinguses, and thingamajigs whose perplexing allure is a testament to the emotional cathexis via which the human mind attributes significance to inanimate objects.
Here's the TALISMANIC OBJECTS volume introduction. And here's the complete lineup: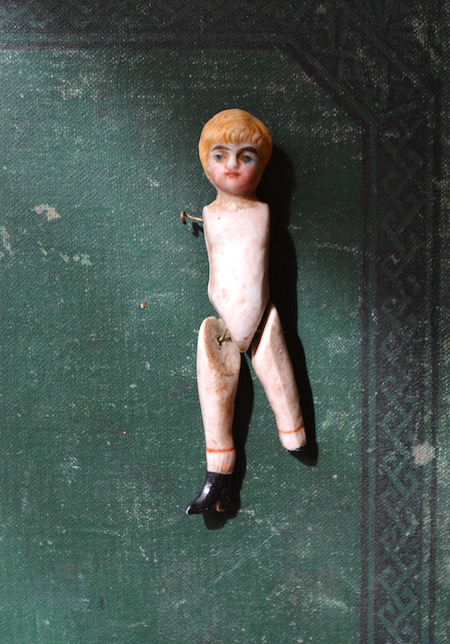 APRIL: Veda Hille on CROCHET SHEEP | Gary Panter on DINOSAUR BONES | Jami Attenberg on SELENITE CRYSTAL | Annie Nocenti on MINIATURE DICE | Wayne Curtis on CLOCK WINDING KEY | Judith Zissman on SPINDLE WHORL | Amy Fusselman on BOX OF PENCILS | Josh Glenn on MONKEY WHIMSEY | Mike Watt on DASHBOARD TOTEMS | Gordon Dahlquist on CLAY FOX | Mark Kingwell on ZIPPO
MAY: Jennifer Schuessler on BEER-CAN CHAIR | Anne Gisleson on WISDOM TEETH | Ben Ehrenreich on CHROME LUMP | Matthew De Abaitua on HATCHET | Ty Burr on INFLATABLE KING KONG | Jacob Covey on ARGUS COIN | Jessica Helfand on PILL BOTTLE | Shelley Jackson on IMPUNITY JANE
JUNE: Jennifer Krasinski on LEO'S LIGHTER | Molly Heintz on EVIL EYE | Mark Frauenfelder on MARTIAN FINK RING | Amanda Fortini on PRAYER CARD | Ed Skoog on MAMMOTH IVORY | CONTEST-WINNING STORY: Seth on PEANUTS PAPERBACK.
PLUS: Three contest runners-up! Vanessa Hua on UNDERWATER GUY; Alex Peterson on FOUL BALL; and Rimika Solloway's OBAACHAN'S NECKLACE.
Josh Glenn and Rob Walker are the editors of PROJECT:OBJECT. They are very grateful to all of the TALISMANIC OBJECTS series' contributors; and to Jacob Covey, for designing the occult-ish volume logo! Also thanks to Mark Frauenfelder for writing about this project for Boing Boing.
Thanks to the generosity of the TALISMANIC OBJECTS series' contributors, at the end of June PROJECT:OBJECT donated $500 to the American Civil Liberties Union. (We donated $500 after the first volume, too; and we'll donate $500 after the third and fourth volumes.) Readers — you can help support the ACLU by purchasing limited-time-only PROJECT:OBJECT t-shirts, mugs, and other gear from our Threadless shop.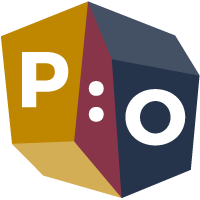 *
#SQUADGOALS
We continued publishing #SQUADGOALS, a weekly series in which HILOBROW contributors wax enthusiastic about our favorite squads.
Here's the 2Q2017 #SQUADGOALS lineup.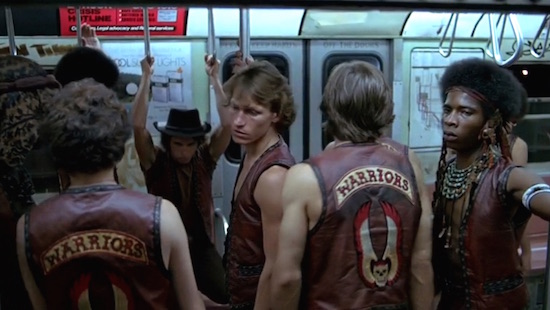 APRIL: Brian Berger on THE JOHN FORD STOCK COMPANY | Sherri Wasserman on THE WARRIORS | Jessamyn West on FAREYNIKTE PARTIZANER ORGANIZATSYE | Josh Glenn on DADA.
MAY: Matthew De Abaitua on THE TIME | Mandy Keifetz on THE FOUNDING FATHERS | William Nericcio on ZOOT SUIT PACHUCOS | Deb Chachra on FIREFLY CREW | Matthew Battles on THE ANIMAL FAMILY.
JUNE: Ingrid Schorr on THE HARLEM GLOBETROTTERS | Joe Alterio on THE USUAL GANG OF IDIOTS | Dan Reines on THE BREAKFAST CLUB | Rob Walker on LES TROIS INSÉPARABLES.
Josh Glenn is the series editor. He's very grateful to the series' contributors. Stay tuned in 3Q2017 for more terrific #SQUADGOALS installments.
*
THIS: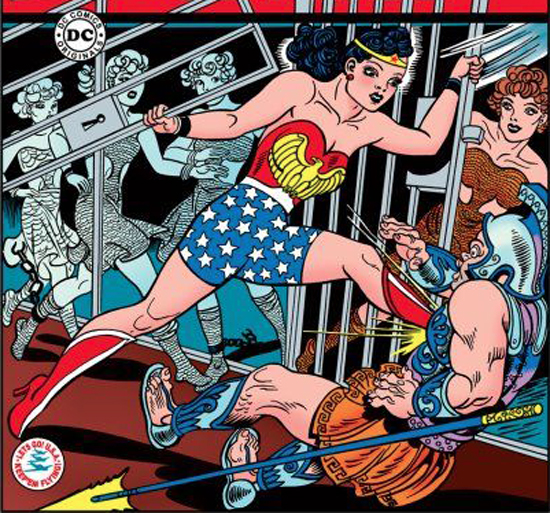 During 2Q2017, Adam McGovern's semi-memoiristic, semi-culture-critical, always insightful column, THIS:, appeared weekly. THIS: installments in 2Q2017 included the following.
APRIL: SOUL SEARCH | BLACK TIE ENTRAILS | ALIVE IN THE MIND | WHAT GOES AROUND
MAY: THE GREAT LOOP | REUNION ARMY | ALICE, ALAS, AT-LAST | THE AMAZING JOURNEYMAN
JUNE: EYE OF THE BELIEVER | SMALL WONDER | OUT OF MANY | TO PROTECT AND FRIEND
*
PLANET OF PERIL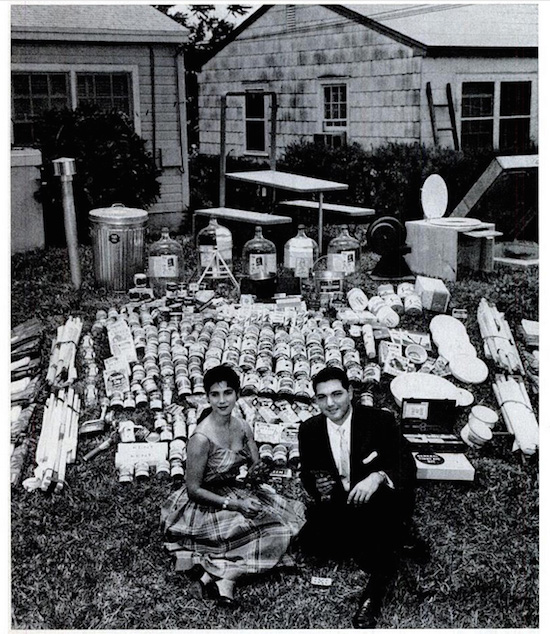 Each month, during 2Q2017, HILOBROW friend and contributor Lynn Peril published a new installment in the series PLANET OF PERIL, which is devoted to Lynn's favorite obscure historical fads and figures. 2Q2017's installments:
APRIL: MALT TONICS. Luckily, malt tonic was there to assist horny, constipated women workers skating on the edge of hysteria.
MAY: OPERATION HIDEAWAY. At five in the afternoon on Sunday, July 12, 1959, Melvin Mininson and Maria Rodriguez exchanged wedding vows in Miami, Florida. Then they climbed down a ten-foot ladder into the eight-foot wide, fourteen-foot long concrete fallout shelter that would serve as their honeymoon home for the next two weeks.
JUNE: TELEPHONE BARS. From Berlin to Paris to New York and points beyond, through Prohibition, Depression, and World War II, telephone bars combined technology, novelty, and the warm frisson of desire in what today is a largely forgotten phenomenon.
*
STUFFED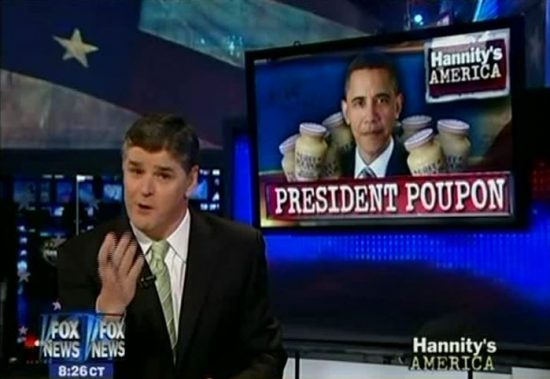 In January, Tom Nealon's first book, Food Fights and Culture Wars: A Secret History of Taste, was published in the US! The book grew out of Tom's HILOBROW food-history series, STUFFED. Here are 2Q2017's STUFFED installments:
MAY: GETTING MEDIEVAL WITH CHEF WATSON. Feeding medieval ingredients into IBM's Watson computer to use Watson's natural language abilities to come up with new recipes.
JUNE: KETCHUP AND DIJON. People have been fascinated by what Presidents, Kings, Queens, dictators and conquerors chow down on for centuries.
*
INTO THE GROVE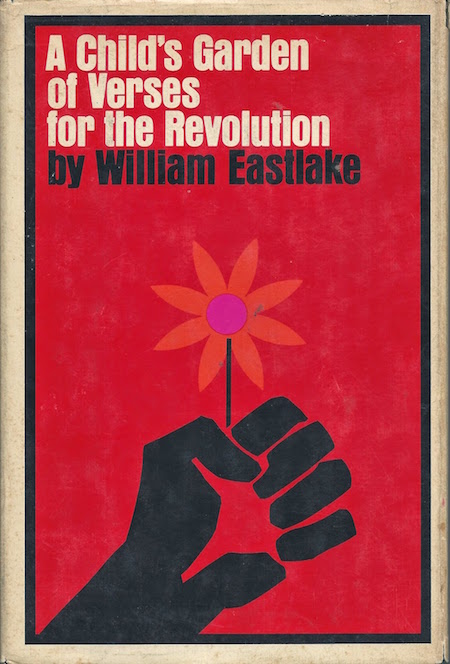 Brian Berger's 22-part INTO THE GROVE series celebrates perhaps America's most exciting and controversial publisher: Barney Rosset's Grove Press.
Here are 2Q2017's installments in INTO THE GROVE:
APRIL: FREUDIANS | ARE THERE SIX OR ANOTHER QUESTION | THE LAWRENCE CIRCLES, PT. 1
MAY: THE LAWRENCE CIRCLES, PT. 2 | NEGATIVE SPACE IS THE PLACE | WHOSE THIS JUNAY?
JUNE: ARROWS, MAZES, ILLUSIONS | AFRICA TALKS TO YOU (THE ASPHALT JUNGLE) | CONTRASTS | SCANDALOUS, ANONYMOUS & VOLUPTUOUS
*
THE KALEVALA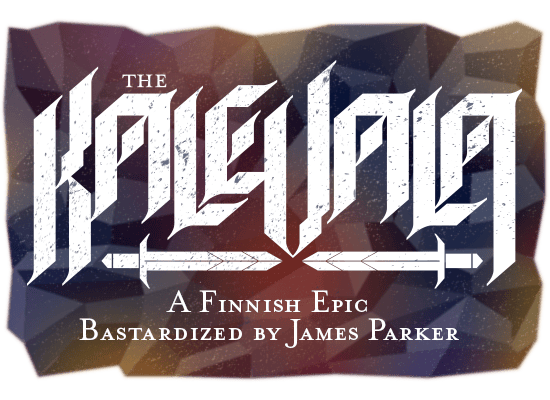 HILOBROW is proud to present THE KALEVALA, James Parker's respectful bastardization of a sequence of folkloric songs, runes and charms from the Karelia region of Finland. Here are 2Q2017's KALEVALA installments.
MAY: The Pipes of Kullervo. "These spatterings, these gory scatterings,/are the remains of my Mrs."
JUNE: The Bride's Lament. "The churned sheets were a vortex/and there could be no more sex/because of the pain in my cortex."
*
BEST ADVENTURES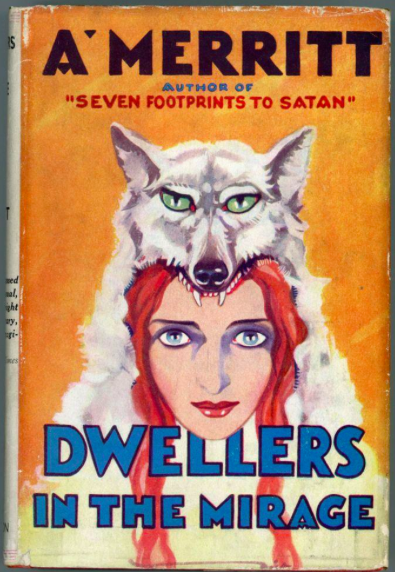 The series BEST ADVENTURES chronicles Josh Glenn's attempt to read and identify the 10 best adventure novels of each year, from 1904 through 1983. During 2Q2017, we published the following installments.
APRIL: 10 Best Adventures of 1932, from Aldous Huxley's BRAVE NEW WORLD and Charles Nordhoff and James Norman Hall's MUTINY ON THE BOUNTY to Clark Ashton Smith's ZOTHIQUE.
MAY: 10 Best Adventures of 1937, from J.R.R. Tolkien's THE HOBBIT and Eric Ambler's UNCOMMON DANGER to C.S. Forester's BEAT TO QUARTERS.
JUNE: 10 Best Adventures of 1947, from Arthur Ransome's GREAT NORTHERN? to Mickey Spillane's I, THE JURY and Boris Vian's FOAM OF THE DAZE.
We also published several installments in the forthcoming "10 Best Adventures of 1952" post.
*
CURATED SERIES
HILOBROW curated the following reprint series, during 2Q2017. We are very grateful to HILOBROW's friends and contributors, who've permitted us to gather and republish their work here.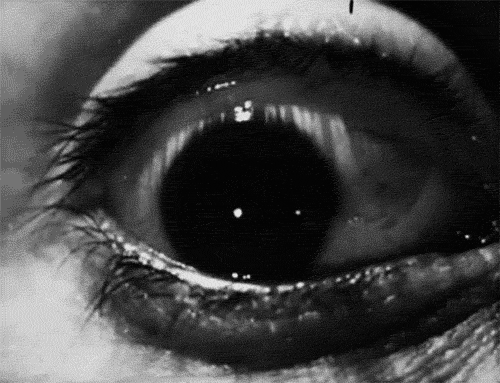 ADEQUATED is a nine-part series of 27 brilliant nine-line poems by Franklin Bruno. This is their first complete publication.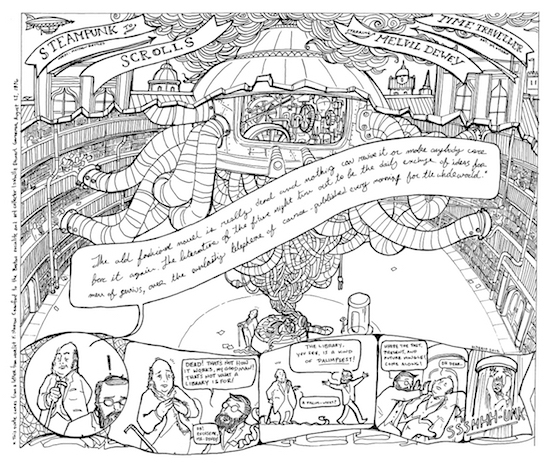 QUALITY JOE is a series of 10 installments showcasing the talented Joe Alterio's sketches and finished illustrations.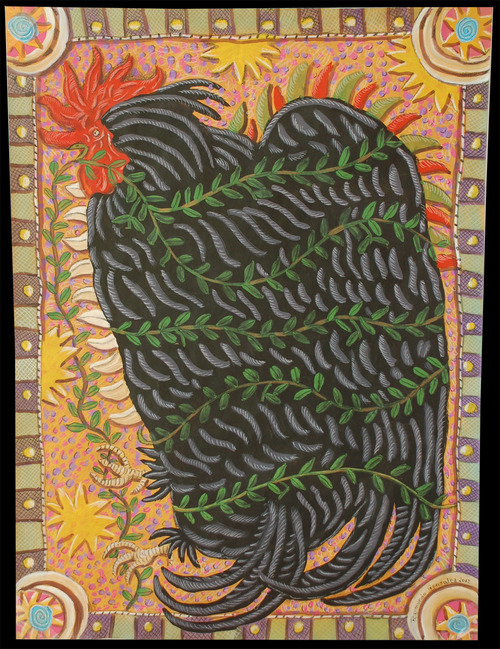 And Lisa Jane Persky's amazing CHICKEN LIT is exactly what it sounds like.
*
On to 3Q2017!
***
BEST OF HILOBROW: 2010 | 2011 | 2012 | 2013 | 2014 | 2015 | 2016 | 2017 | 2018 | 2019 | 1Q2020 | 2Q2020 | 3Q2020 SNEAK PEEK.