INTO THE GROVE (13)
By: Brian Berger
May 14, 2017
One in a series of posts, by long-time HILOBROW friend and contributor Brian Berger, celebrating perhaps America's most exciting and controversial publisher: Barney Rosset's Grove Press.
*
Theodor Reik's The Compulsion to Confess (1959, 1961)
Harold Clurman's Lies Like Truth (1958, 1960)
Leon Edel's The Modern Psychological Novel (1955, 1961)
Psychotherapy in the Soviet Union (1961, 1962), translated & edited by Ralph B. Winn
Bertolt Brecht's Selected Poems (1947, 1959), translated by H.R. Hays
Jack Gelber's The Apple (1960)
Eric Berne's Transactional Analysis in Psychotherapy (1961)
C. Wright Mills's The Sociological Imagination (1959, 1961)
Alain Robbe-Grillet's Jealousy (1957, 1959), translated by Richard Howard
Dear Theo: The Autobiography of Vincent Van Gogh (1960), edited by Irving and Jean Stone
Rene Sudré's Para-Psychology (1960, 1962), translated by C.E. Green
Paul Radin's The World of Primitive Man (1953, 1960)
Kenneth Koch's Thank You and Other Poems (1962)
Before moving on to the next major landmark in the Grove Press story — the 1961 publication of Henry Miller's Tropic of Cancer — I want to return the focus back to Roy Kuhlman. Though we've seen glimpses of it before, Kuhlman's increasing use of negative space as the 1950s became the 1960s brings the plucky bibliophile to some unexpected and exciting places.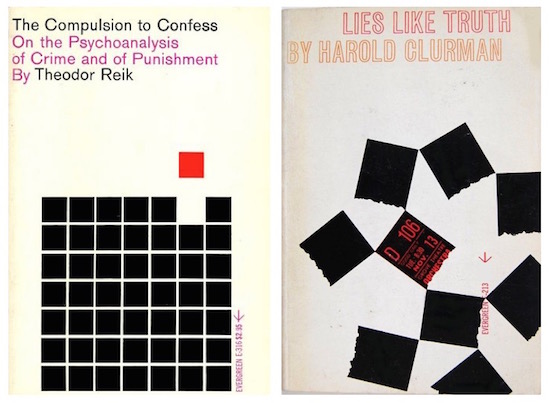 Barney Rosset's compulsion to re-publish book after book by Theodor Reik was wonderful — and if forced to confess, this might be my favorite. Might be? Ask theater director and critic Harold Clurman, who knew way more than seven types of ambiguity.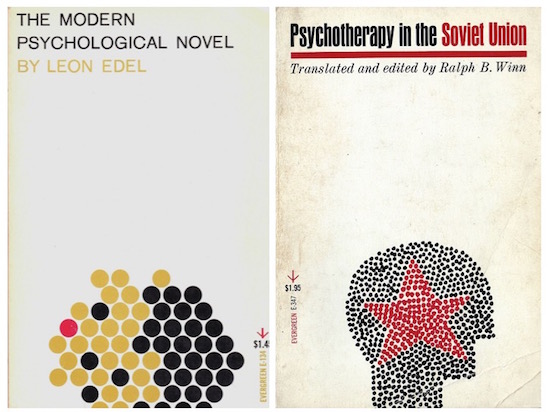 Indefatigable Henry James critic and biographer Leon Edel has interesting things to say about Proust, Joyce, Woolf, Faulkner — and the comparatively little known Dorothy Richardson (1873-1957), the remarkable British modernist whose life and works merit rediscovery. Though not published by the press itself, Grove adepts will be especially interested in Horace Gregory's 1967 study Dorothy Richardson: An Adventure in Self-Discovery.
As for Pushkin, Gogol, Lermontov, Dostoyevsky, et al, the Russian — and subsequently "Soviet" — mind has always been something to ponder.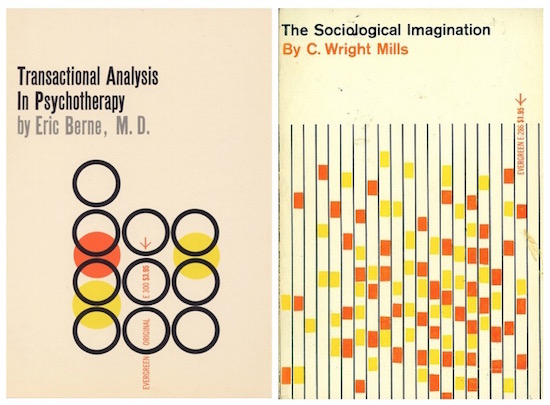 As future Grove Press editor Gilbert Sorrentino would write in The Orangery (1978), a sometimes elegiac, often rambunctious serial poem in which each individual work includes the word orange:
I give you the coronet, dead man.
Wear it in health. I never dream of you.
Vanilla. Orange ice. Un sombrero.
A lavish sunset soaks Brooklyn
With excruciating love.

Kings. Kings. Kings. Kings.

Ah! The streets of dream
— from "In Memoriam P.B."
The great poet and translator Paul Blackburn — whose Cities Grove Press would publish in 1967 — died of esophageal cancer on September 13, 1971. He was 44 years old.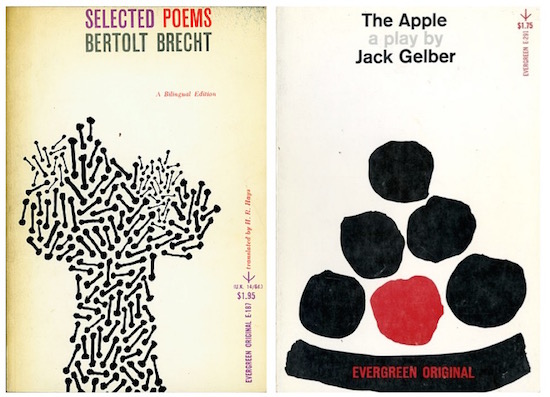 Without Bertolt Brecht there could scarcely have been a Jack Gelber. Best known for his landmark debut about drug addiction, The Connection — a 1959 hit for the Living Theater praised by Harold Clurman and published by Grove Press — The Apple was its follow-up. First performed at the Living Theater on November 28, 1961, its characters included "A Negro" (played by James Earl Jones), "A Con Man," "An Oriental-American"; "A Nihilist" (played by Julian Beck); and "A Hustler" (played by Living Theater ensemble member Cynthia Robinson).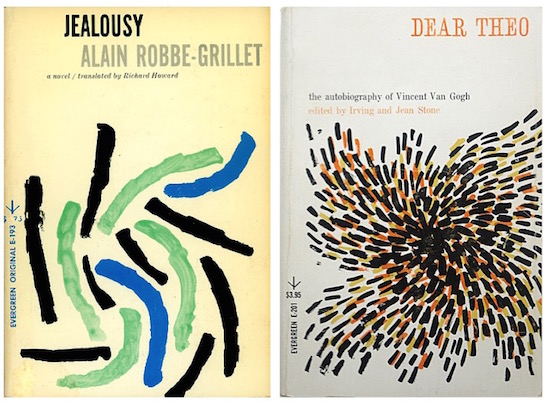 Most deathlessly recorded on April 11, 1927 by Sophie Tucker backed by Miff Mole & His Molers, "50,000,000 Frenchmen Can't Be Wrong" — co-written by the legendary Broadway lyricist Billy Rose — begins:
They say the French are naughty
They say the French are bad
They all declare that over there
The French are going mad

They have a reputation
Of being very gay
I just got back from Paris
And I just want to say

When they go parlee-vee
And parlee-voo
Zis for me
Zat for you…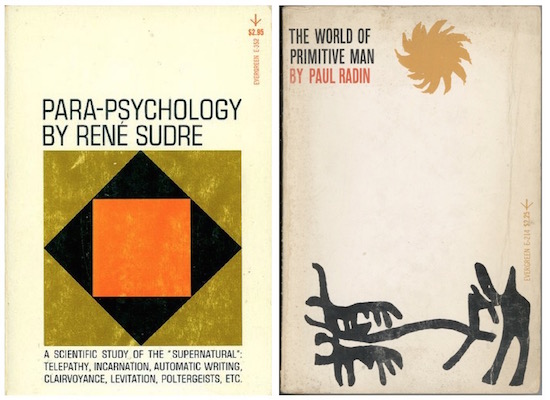 Like the eminent French parapsychologist Rene Sudré, William S. Burroughs (see Into The Grove #1) had an abiding interest in all manner of unusual psychic phenomena and his investigations of these matters served his genius well. Riffing anthropology with Franz Boas and the telepathy inducing drug yagé in Naked Lunch, Burroughs writes:
Since the Indian (straitjacket for Herr Boas — trade joke — nothing so maddens an anthropologist as Primitive Man, referring to them contemptuously as "our naked cousins") does not regard any death as accidental, and they are unacquainted with their own self-destructive trends or perhaps feeling that these trends above all are subject to the manipulation of alien and hostile wills, any death is murder. The medicine man takes yagé and the identity of the murderer is revealed to him. As you may imagine, the deliberations of the medicine man during one of these jungle inquests give rise to certain feelings of uneasiness among his constituents.

"Let's hope Old Xiuptutol don't wig and name one of the boys."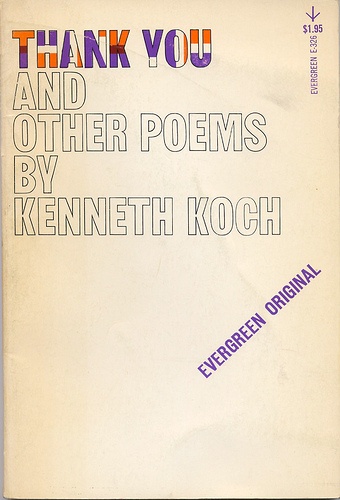 from "The History of Jazz":
Dick looked up from his blackboard.
Had he really written a history of the jazz age?
He stared at his television set; the technicolor jazz program was coming on.
The program that day was devoted to pictures of Madeleine Reierbacher
Playing her saxophone in the golden age of jazz.
Dick looked at his blackboard. It was a mass of green and orange lines.
Here and there a red chalk line interlaced with the others.
He stared attentively at the program.
***
BOOK COVERS at HILOBROW: INTO THE GROVE series by Brian Berger | FILE X series by Josh Glenn | THE BOOK IS A WEAPON series | HIGH-LOW COVER GALLERY series | RADIUM AGE COVER ART | BEST RADIUM AGE SCI-FI | BEST GOLDEN AGE SCI-FI | BEST NEW WAVE SCI-FI | REVOLUTION IN THE HEAD.