INTO THE GROVE (15)
By: Brian Berger
June 3, 2017
One in a series of posts, by long-time HILOBROW friend and contributor Brian Berger, celebrating perhaps America's most exciting and controversial publisher: Barney Rosset's Grove Press.
*
Robert L. Heilbroner's The Future as History (1959, 1961)
Wilhelm Stekel's Auto-erotism: A Psychiatric Study of Onanism and Neurosis (1950, 1961)
Edmund Bergler's Counterfeit-Sex: Homosexuality, Impotence, Frigidity (1958, 1961)
Roy Grinker's Psychosomatic Research (1953, 1961)
Octavio Paz's Labyrinth of Solitude: Life and Thought in Mexico translated by Lysander Kemp (1961)
S.J. Perelman The Road to Miltown; or, Under the Spreading Atrophy (1957, 1962)
Walter Hollitscher's Psychoanlysis and Civilization: An Introduction to Sigmund Freud (1963)
Eugene Ionesco's Notes & Counter Notes: Writings on Theater, translated by Donald Watson (1964)
Hubert Selby Jr.'s Last Exit to Brooklyn (1964)
Edward Field's Stand Up, Friend, With Me (1964)
The Drug Experience: First Person Accounts of Addicts, Writers, Scientists and Others, edited by David Ebin (1961, 1965)
Heirs to Freud: Essays in Freudian Psychology, edited by Hendrik M. Ruitenbeek (1966)
W.V. Caldwell's LSD Psychotherapy: An Exploration of Psychedelic and Psycholytic Therapy (1968)
Joel Fort's The Pleasure Seekers: The Drug Crisis, Youth and Society (1969, 1970)
All cover designs by Roy Kuhlman
Reader, I am going to put confidence in you: while writing this series, I haven't always known where we are going. Roughly forward in time, yes, but the brilliance of Barney Rosset's Grove Press lies in recognizing its many paths to the future. Though outlines "can reason it thus and thus" — I'm here recalling Gloucester to Edmund in King Lear — "yet nature finds itself scourged by the sequent effects: love cools, friendship falls off, brothers divide: in cities, mutinies; in countries, discord; in palaces, treason; and the bond cracked 'twixt son and father." And Burroughs in Grove's own Nova Express: "The Gods of Time-Money-Junk gather in a heavy blue twilight drifting over bank floors to buy con force an extension of their canceled permits — They stand before The Man at The Typewriter."
Some choose the Tarot, the I Ching, the Kabbalah for their divinations; others Chango, Madame Blavatsky, the Pookah MacPhellimey. As so often before, letting Onan be now my guide, I followed Roy Kuhlman and found his guidance… contradictory; confusing; even a little psychedelicized. What is future history? Again and always, Nova Express:
"Stone Reading" we call it in the trade — While you wait he packs in Rome — I've checked the diving suit like every night — Up on a high pedestal perform this unnatural act — In acid on the walls — Set your watch by it —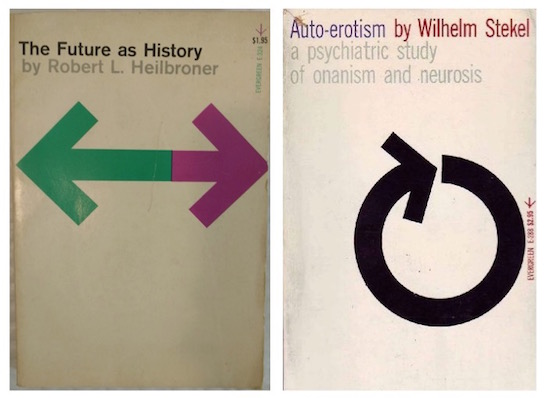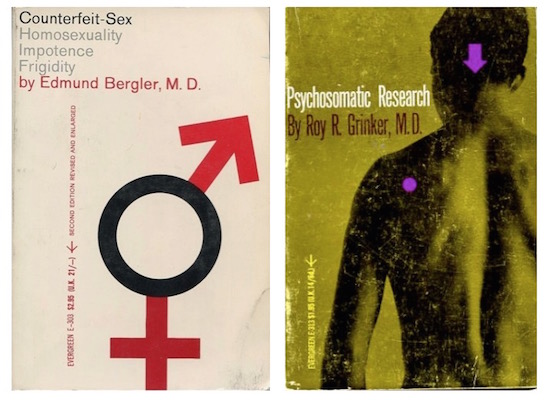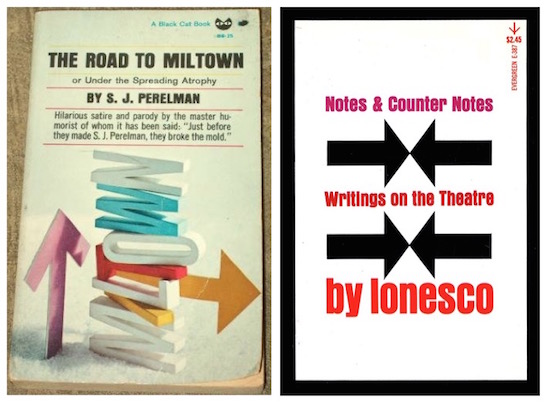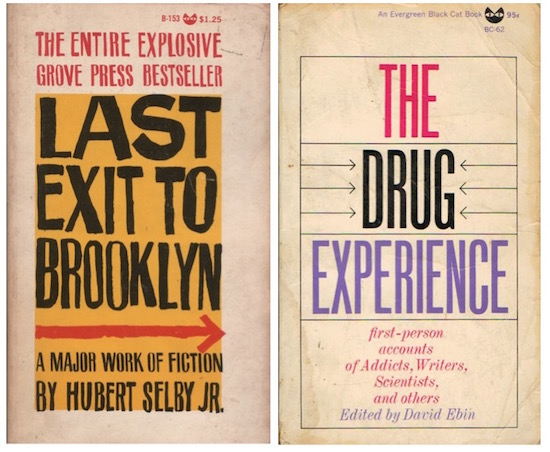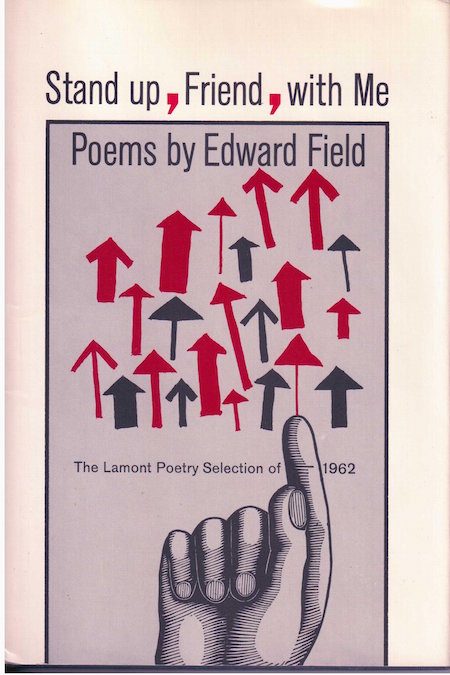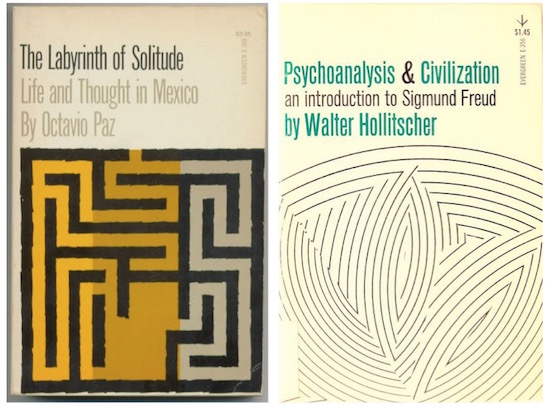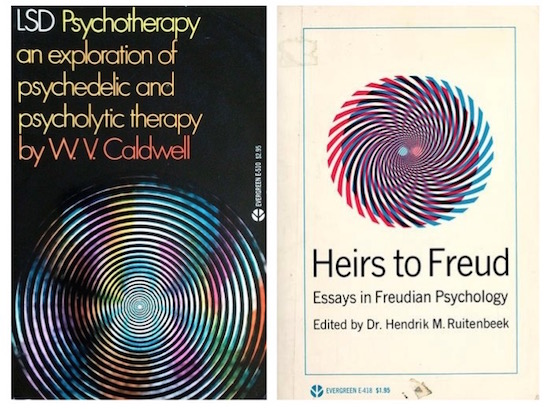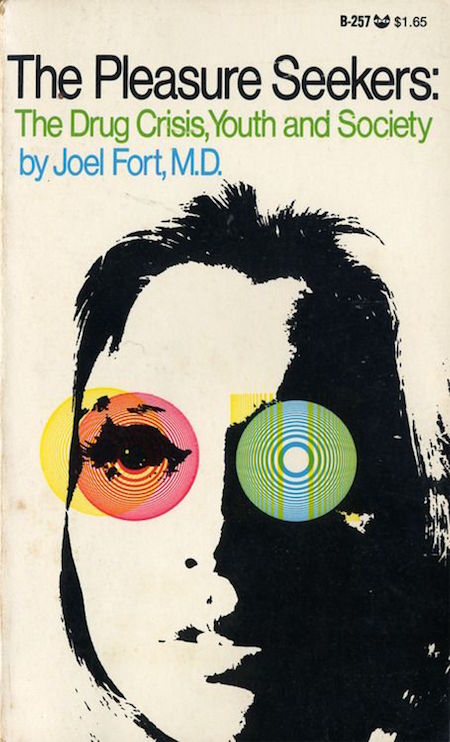 ***
BOOK COVERS at HILOBROW: INTO THE GROVE series by Brian Berger | FILE X series by Josh Glenn | THE BOOK IS A WEAPON series | HIGH-LOW COVER GALLERY series | RADIUM AGE COVER ART | BEST RADIUM AGE SCI-FI | BEST GOLDEN AGE SCI-FI | BEST NEW WAVE SCI-FI | REVOLUTION IN THE HEAD.