Jurgen (1)
By: James Branch Cabell
March 14, 2015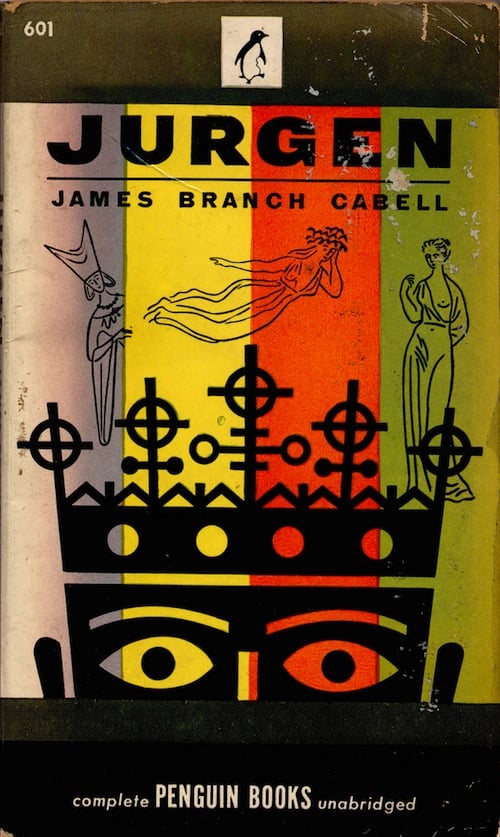 James Branch Cabell's 1919 ironic fantasy novel Jurgen, A Comedy of Justice, the protagonist of which seduces women everywhere he travels — including into Arthurian legend and Hell itself — is (according to Aleister Crowley) one of the "epoch-making masterpieces of philosophy." Cabell's sardonic inversion of romantic fantasy was postmodernist avant la lettre. HiLoBooks is pleased to serialize Jurgen here at HILOBROW. Enjoy!
ALL INSTALLMENTS SO FAR
***
A FOREWORD
"Nescio quid certè est: et Hylax in limine latrat."
A Foreword: Which Asserts Nothing.
In Continental periodicals not more than a dozen articles in all would seem to have given accounts or partial translations of the Jurgen legends. No thorough investigation of this epos can be said to have appeared in print, anywhere, prior to the publication, in 1913, of the monumental Synopses of Aryan Mythology by Angelo de Ruiz. It is unnecessary to observe that in this exhaustive digest Professor de Ruiz has given (VII, p. 415 et sequentia) a summary of the greater part of these legends as contained in the collections of Verville and Bülg; and has discussed at length and with much learning the esoteric meaning of these folk-stories and their bearing upon questions to which the "solar theory" of myth explanation has given rise. To his volumes, and to the pages of Mr. Lewistam's Key to the Popular Tales of Poictesme, must be referred all those who may elect to think of Jurgen as the resplendent, journeying and procreative sun.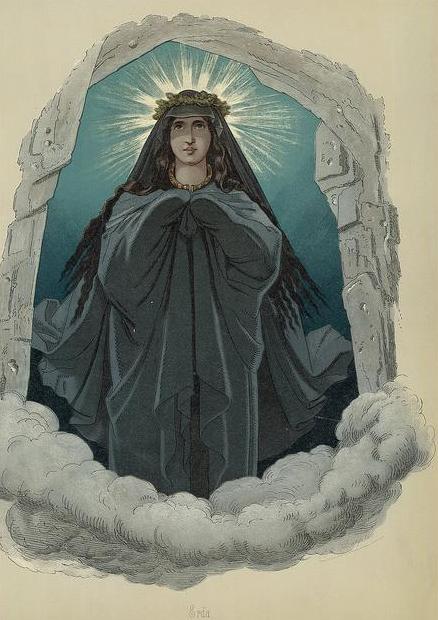 Equally in reading hereinafter will the judicious waive all allegorical interpretation, if merely because the suggestions hitherto advanced are inconveniently various. Thus Verville finds the Nessus shirt a symbol of retribution, where Bülg, with rather wide divergence, would have it represent the dangerous gift of genius. Then it may be remembered that Dr. Codman says, without any hesitancy, of Mother Sereda: "This Mother Middle is the world generally (an obvious anagram of Erda es), and this Sereda rules not merely the middle of the working-days but the midst of everything. She is the factor of middleness, of mediocrity, of an avoidance of extremes, of the eternal compromise begotten by use and wont. She is the Mrs. Grundy of the Léshy; she is Comstockery: and her shadow is common-sense." Yet Codman speaks with certainly no more authority than Prote, when the latter, in his Origins of Fable, declares this epos is "a parable of… man's vain journeying in search of that rationality and justice which his nature craves, and discovers nowhere in the universe: and the shirt is an emblem of this instinctive craving, as… the shadow symbolizes conscience. Sereda typifies a surrender to life as it is, a giving up of man's rebellious self-centredness and selfishness: the anagram being se dare."
Thus do interpretations throng and clash, and neatly equal the commentators in number. Yet possibly each one of these unriddlings, with no doubt a host of others, is conceivable: so that wisdom will dwell upon none of them very seriously.
With the origin and the occult meaning of the folklore of Poictesme this book at least is in no wise concerned: its unambitious aim has been merely to familiarize English readers with the Jurgen epos for the tale's sake. And this tale of old years is one which, by rare fortune, can be given to English readers almost unabridged, in view of the singular delicacy and pure-mindedness of the Jurgen mythos: in all, not more than a half-dozen deletions have seemed expedient (and have been duly indicated) in order to remove such sparse and unimportant outcroppings of mediæval frankness as might conceivably offend the squeamish.
Since this volume is presented simply as a story to be read for pastime, neither morality nor symbolism is hereinafter educed, and no "parallels" and "authorities" are quoted. Even the gaps are left unbridged by guesswork: whereas the historic and mythological problems perhaps involved are relinquished to those really thoroughgoing scholars whom erudition qualifies to deal with such topics, and tedium does not deter….
*
In such terms, and thus far, ran the Foreword to the first issues of this book, whose later fortunes have made necessary the lengthening of the Foreword with a postscript. The needed addition — this much at least chiming with good luck — is brief. It is just that fragment which some scholars, since the first appearance of this volume, have asserted — upon what perfect frankness must describe as not indisputable grounds — to be a portion of the thirty-second chapter of the complete form of La Haulte Histoire de Jurgen.
And in reply to what these scholars assert, discretion says nothing. For this fragment was, of course, unknown when the High History was first put into English, and there in consequence appears, here, little to be won either by endorsing or denying its claims to authenticity. Rather, does discretion prompt the appending, without any gloss or scholia, of this fragment, which deals with
The Judging of Jurgen.
Now a court was held by the Philistines to decide whether or no King Jurgen should be relegated to limbo. And when the judges were prepared for judging, there came into the court a great tumblebug, rolling in front of him his loved and properly housed young ones. With the creature came pages, in black and white, bearing a sword, a staff and a lance.
This insect looked at Jurgen, and its pincers rose erect in horror. The bug cried to the three judges, "Now, by St. Anthony! this Jurgen must forthwith be relegated to limbo, for he is offensive and lewd and lascivious and indecent."
"And how can that be?" says Jurgen.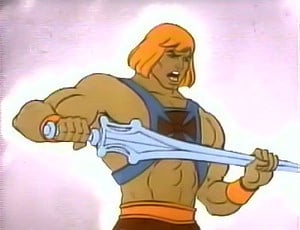 "You are offensive," the bug replied, "because this page has a sword which I choose to say is not a sword. You are lewd because that page has a lance which I prefer to think is not a lance. You are lascivious because yonder page has a staff which I elect to declare is not a staff. And finally, you are indecent for reasons of which a description would be objectionable to me, and which therefore I must decline to reveal to anybody."
"Well, that sounds logical," says Jurgen, "but still, at the same time, it would be no worse for an admixture of common-sense. For you gentlemen can see for yourselves, by considering these pages fairly and as a whole, that these pages bear a sword and a lance and a staff, and nothing else whatever; and you will deduce, I hope, that all the lewdness is in the insectival mind of him who itches to be calling these things by other names."
The judges said nothing as yet. But they that guarded Jurgen, and all the other Philistines, stood to this side and to that side with their eyes shut tight, and all these said: "We decline to look at the pages fairly and as a whole, because to look might seem to imply a doubt of what the tumblebug has decreed. Besides, as long as the tumblebug has reasons which he declines to reveal, his reasons stay unanswerable, and you are plainly a prurient rascal who are making trouble for yourself."
"To the contrary," says Jurgen, "I am a poet, and I make literature."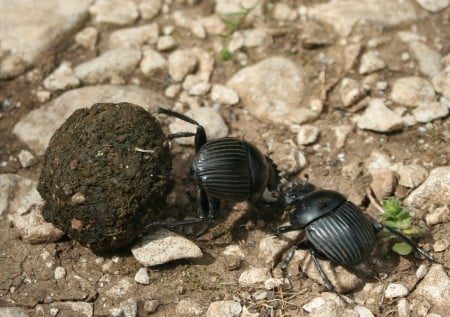 "But in Philistia to make literature and to make trouble for yourself are synonyms," the tumblebug explained. "I know, for already we of Philistia have been pestered by three of these makers of literature. Yes, there was Edgar, whom I starved and hunted until I was tired of it: then I chased him up a back alley one night, and knocked out those annoying brains of his. And there was Walt, whom I chivvied and battered from place to place, and made a paralytic of him: and him, too, I labelled offensive and lewd and lascivious and indecent. Then later there was Mark, whom I frightened into disguising himself in a clown's suit, so that nobody might suspect him to be a maker of literature: indeed, I frightened him so that he hid away the greater part of what he had made until after he was dead, and I could not get at him. That was a disgusting trick to play on me, I consider. Still, these are the only three detected makers of literature that have ever infested Philistia, thanks be to goodness and my vigilance, but for both of which we might have been no more free from makers of literature than are the other countries."
"Now, but these three," cried Jurgen, "are the glory of Philistia: and of all that Philistia has produced, it is these three alone, whom living ye made least of, that to-day are honored wherever art is honored, and where nobody bothers one way or the other about Philistia."
"What is art to me and my way of living?" replied the tumblebug, wearily. "I have no concern with art and letters and the other lewd idols of foreign nations. I have in charge the moral welfare of my young, whom I roll here before me, and trust with St. Anthony's aid to raise in time to be God-fearing tumblebugs like me, delighting in what is proper to their nature. For the rest, I have never minded dead men being well-spoken-of. No, no, my lad: once whatever I may do means nothing to you, and once you are really rotten, you will find the tumblebug friendly enough. Meanwhile I am paid to protest that living persons are offensive and lewd and lascivious and indecent, and one must live."
Then the Philistines who stood to this side and to that side said in indignant unison: "And we, the reputable citizenry of Philistia, are not at all in sympathy with those who would take any protest against the tumblebug as a justification of what they are pleased to call art. The harm done by the tumblebug seems to us very slight, whereas the harm done by the self-styled artist may be very great."
Jurgen now looked more attentively at this queer creature: and he saw that the tumblebug was malodorous, certainly, but at bottom honest and well-meaning; and this seemed to Jurgen the saddest thing he had found among the Philistines. For the tumblebug was sincere in his insane doings, and all Philistia honored him sincerely, so that there was nowhere any hope for this people.
Therefore King Jurgen addressed himself, as his need was, to submit to the strange customs of the Philistines. "Now do you judge me fairly," cried Jurgen to his judges, "if there be any justice in this mad country. And if there be none, do you relegate me to limbo or to any other place, so long as in that place this tumblebug is not omnipotent and sincere and insane."
And Jurgen waited….
NEXT INSTALLMENT | ALL INSTALLMENTS SO FAR
***
Note that the "Judging of Jurgen" section of the Foreword was added, by Cabell, to the book's 1926 edition. Because the Foreword urges readers to waive all allegorical interpretation of Jurgen, I won't suggest that the "Judging" passage refers to any real-world event. However, it's worth noting that in 1920, the New York Society for the Suppression of Vice attempted to bring a prosecution for obscenity against Cabell's novel. The printing plates were seized; and the case went on for two years before Cabell and his publisher finally won.
Footnotes from Notes on Jurgen (1928), by James P. Cover — with additional comments from the creators of this website; rewritten, in some instances, by HiLoBooks.
* Authorities — The authorities – de Ruiz, Verville, Bülg, Lewistam, Codman, and Prote – quoted by Mr. Cabell, are conspicuously absent from the encyclopedias are probably faked. Of only one of them, Bülg, have we any biographical details. Ben Ray Redman, writing in The Reviewer for November 1921, on Bülg the Forgotten, says that Gottfried Johannes Bülg was born in Strasburg in 1753; was educated at the University of Leipsig; became famous upon the publication of a monumental work, in 1782, on the folk-lore of Poictesme; and died, in 1795, of heart failure. Bülg, says Mr. Redman, stole the entire work from another scholar and changed it materially, so as to give it more popular appeal. Mr. Redman's article is obviously a hoax, an effort to carry Mr. Cabell's joke one step further.
* The Judging of Jurgen — This was originally published as a pamphlet, in October 1920, by The Bookfellows, Chicago. It was worked into the thirty-second chapter of the English edition of Jurgen; and was added, at the eighth printing, to the Foreword of the American edition.
* Tumblebug — This is Mr. Cabell's polite personification of John S. Sumner, Secretary of the New York Society for the Prevention of Vice, who was chiefly instrumental in obtaining the temporary suppression of Jurgen.
* St. Anthony — This is Anthony Comstock, who started the campaign against immoral literature in America, and who is largely responsible for the prudish Puritanism of our suppression laws. His name is immortalized in "comstockery," a word invented by George Bernard Shaw
* Edgar — This is Edgar Allan Poe
* Walt — This is Walt Whitman
* Mark — This is Mark Twain.
RADIUM AGE SCIENCE FICTION: "Radium Age" is HILOBROW's name for the 1904–33 era, which saw the discovery of radioactivity, the revelation that matter itself is constantly in movement — a fitting metaphor for the first decades of the 20th century, during which old scientific, religious, political, and social certainties were shattered. This era also saw the publication of genre-shattering writing by Edgar Rice Burroughs, Sax Rohmer, E.E. "Doc" Smith, Jack London, Arthur Conan Doyle, Aldous Huxley, Olaf Stapledon, Karel Čapek, H.P. Lovecraft, Charlotte Perkins Gilman, Yevgeny Zamyatin, Philip Gordon Wylie, and other pioneers of post-Verne/Wells, pre-Golden Age "science fiction." More info here.
READ GORGEOUS PAPERBACKS: HiLoBooks has reissued the following 10 obscure but amazing Radium Age science fiction novels in beautiful print editions: Jack London's The Scarlet Plague, Rudyard Kipling's With the Night Mail (and "As Easy as A.B.C."), Arthur Conan Doyle's The Poison Belt, H. Rider Haggard's When the World Shook, Edward Shanks' The People of the Ruins, William Hope Hodgson's The Night Land, J.D. Beresford's Goslings, E.V. Odle's The Clockwork Man, Cicely Hamilton's Theodore Savage, and Muriel Jaeger's The Man with Six Senses. For more information, visit the HiLoBooks homepage.
SERIALIZED BY HILOBOOKS: Jack London's The Scarlet Plague | Rudyard Kipling's With the Night Mail (and "As Easy as A.B.C.") | Arthur Conan Doyle's The Poison Belt | H. Rider Haggard's When the World Shook | Edward Shanks' The People of the Ruins | William Hope Hodgson's The Night Land | J.D. Beresford's Goslings | E.V. Odle's The Clockwork Man | Cicely Hamilton's Theodore Savage | Muriel Jaeger's The Man With Six Senses | Jack London's "The Red One" | Philip Francis Nowlan's Armageddon 2419 A.D. | Homer Eon Flint's The Devolutionist | W.E.B. DuBois's "The Comet" | Edgar Rice Burroughs's The Moon Men | Charlotte Perkins Gilman's Herland | Sax Rohmer's "The Zayat Kiss" | Eimar O'Duffy's King Goshawk and the Birds | Frances Hodgson Burnett's The Lost Prince | Morley Roberts's The Fugitives | Helen MacInnes's The Unconquerable | Geoffrey Household's Watcher in the Shadows | William Haggard's The High Wire | Hammond Innes's Air Bridge | James Branch Cabell's Jurgen | John Buchan's "No Man's Land" | John Russell's "The Fourth Man" | E.M. Forster's "The Machine Stops" | John Buchan's Huntingtower | Arthur Conan Doyle's When the World Screamed | Victor Bridges' A Rogue By Compulsion | Jack London's The Iron Heel | H. De Vere Stacpoole's The Man Who Lost Himself | P.G. Wodehouse's Leave It to Psmith | Richard Connell's "The Most Dangerous Game" | Houdini and Lovecraft's "Imprisoned with the Pharaohs" | Arthur Conan Doyle's "The Sussex Vampire."
ORIGINAL FICTION: HILOBROW has serialized three novels: James Parker's The Ballad of Cocky The Fox ("a proof-of-concept that serialization can work on the Internet" — The Atlantic); Karinne Keithley Syers's Linda Linda Linda (which includes original music); and Robert Waldron's roman à clef The School on the Fens. We also publish original stories and comics. These include: Matthew Battles's stories "Gita Nova", "Makes the Man," "Imago," "Camera Lucida," "A Simple Message", "Children of the Volcano", "The Gnomon", "Billable Memories", "For Provisional Description of Superficial Features", "The Dogs in the Trees", "The Sovereignties of Invention", and "Survivor: The Island of Dr. Moreau"; several of these later appeared in the collection The Sovereignties of Invention | Peggy Nelson's "Mood Indigo", "Top Kill Fail", and "Mercerism" | Annalee Newitz's "The Great Oxygen Race" | Flourish Klink's Star Trek fanfic "Conference Comms" | Charlie Mitchell's "A Fantasy Land" | Charlie Mitchell's "Sentinels" | Joshua Glenn's "The Lawless One", and the mashup story "Zarathustra vs. Swamp Thing" | Adam McGovern and Paolo Leandri's Idoru Jones comics | John Holbo's "Sugarplum Squeampunk" | "Another Corporate Death" (1) and "Another Corporate Death" (2) by Mike Fleisch | Kathryn Kuitenbrouwer and Frank Fiorentino's graphic novel "The Song of Otto" (excerpt) | John Holbo's graphic novel On Beyond Zarathustra (excerpt) | "Manoj" and "Josh" by Vijay Balakrishnan | "Verge" by Chris Rossi, and his audio novel Low Priority Hero | EPIC WINS: THE ILIAD (1.408-415) by Flourish Klink | EPIC WINS: THE KALEVALA (3.1-278) by James Parker | EPIC WINS: THE ARGONAUTICA (2.815-834) by Joshua Glenn | EPIC WINS: THE MYTH OF THE ELK by Matthew Battles | TROUBLED SUPERHUMAN CONTEST: Charles Pappas, "The Law" | CATASTROPHE CONTEST: Timothy Raymond, "Hem and the Flood" | TELEPATHY CONTEST: Rachel Ellis Adams, "Fatima, Can You Hear Me?" | OIL SPILL CONTEST: A.E. Smith, "Sound Thinking | LITTLE NEMO CAPTION CONTEST: Joe Lyons, "Necronomicon" | SPOOKY-KOOKY CONTEST: Tucker Cummings, "Well Marbled" | INVENT-A-HERO CONTEST: TG Gibbon, "The Firefly" | FANFICTION CONTEST: Lyette Mercier's "Sex and the Single Superhero"