Jurgen (49)
By: James Branch Cabell
February 20, 2016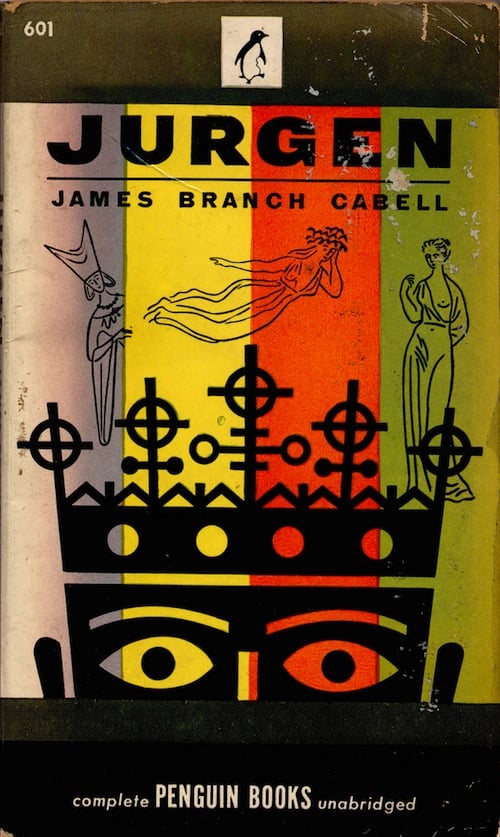 James Branch Cabell's 1919 ironic fantasy novel Jurgen, A Comedy of Justice, the protagonist of which seduces women everywhere he travels — including into Arthurian legend and Hell itself — is (according to Aleister Crowley) one of the "epoch-making masterpieces of philosophy." Cabell's sardonic inversion of romantic fantasy was postmodernist avant la lettre. HiLoBooks is pleased to serialize Jurgen here at HILOBROW. Enjoy!
ALL INSTALLMENTS SO FAR
***
Candid Opinions of Dame Lisa
"Eh, sirs!" observes Koshchei the Deathless, "but some of us are certainly hard to please." And now Jurgen was already intent to shrug off his display of emotion. "In selecting a wife, sir," submitted Jurgen, "there are all sorts of matters to be considered —"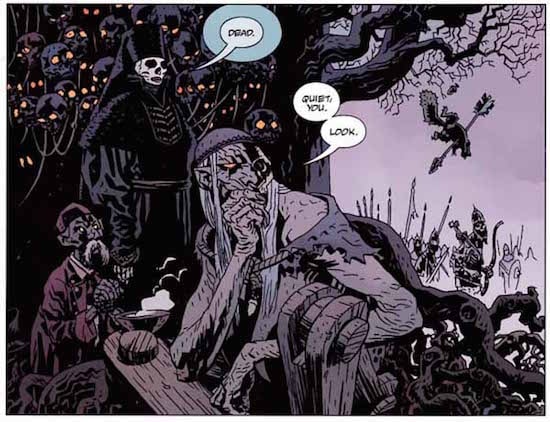 Then bewilderment smote him. For it occurred to Jurgen that his previous commerce with these three women was patently unknown to Koshchei. Why, Koshchei, who made all things as they are — Koshchei, no less — was now doing for Jurgen Koshchei's utmost: and that utmost amounted to getting for Jurgen what Jurgen had once, with the aid of youth and impudence, got for himself. Not even Koshchei, then, could do more for Jurgen than might be accomplished by that youth and impudence and tendency to pry into things generally which Jurgen had just relinquished as over-restless nuisances. Jurgen drew the inference, and shrugged; decidedly cleverness was not at the top. However, there was no pressing need to enlighten Koshchei, and no wisdom in attempting it.
"— For you must understand, sir," continued Jurgen, smoothly, "that, whatever the first impulse of the moment, it was apparent to any reflective person that in the past of each of these ladies there was much to suggest inborn inaptitude for domestic life. And I am a peace-loving fellow, sir; nor do I hold with moral laxity, now that I am forty-odd, except, of course, in talk when it promotes sociability, and in verse-making wherein it is esteemed as a conventional ornament. Still, Prince, the chance I lost! I do not refer to matrimony, you conceive. But in the presence of these famous fair ones now departed from me forever, with what glowing words I ought to have spoken! upon a wondrous ladder of trophes, metaphors and recondite allusions, to what stylistic heights of Asiatic prose I ought to have ascended! and instead, I twaddled like a schoolmaster. Decidedly, Lisa is right, and I am good-for-nothing. However," Jurgen added, hopefully, "it appeared to me that when I last saw her, a year ago this evening, Lisa was somewhat less outspoken than usual."
"Eh, sirs, but she was under a very potent spell. I found that necessary in the interest of law and order hereabouts. I, who made things as they are, am not accustomed to the excesses of practical persons who are ruthlessly bent upon reforming their associates. Indeed, it is one of the advantages of my situation that such folk do not consider things as they are, and in consequence very rarely bother me." And the black gentleman in turn shrugged. "You will pardon me, but I notice in my accounts that I am positively committed to color this year's anemones to-night, and there is a rather large planetary system to be discontinued at half-past ten. So time presses."
"And time is inexorable. Prince, with all due respect, I fancy it is precisely this truism which you have overlooked. You produce the most charming of women, in a determined onslaught upon my fancy; but you forget you are displaying them to a man of forty-and-something."
"And does that make so great a difference?"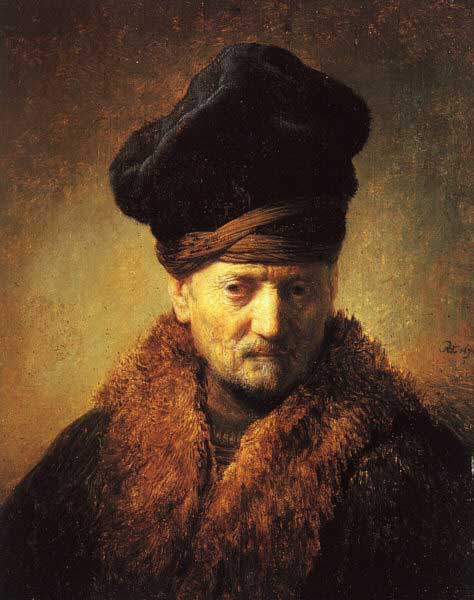 "Oh, a sad difference, Prince! For as a man gets on in life he changes in many ways. He handles sword and lance less creditably, and does not carry as heavy a staff as he once flourished. He takes less interest in conversation, and his flow of humor diminishes. He is not the tireless mathematician that he was, if only because his faith in his personal endowments slackens. He recognizes his limitations, and in consequence the unimportance of his opinions, and indeed he recognizes the probable unimportance of all fleshly matters. So he relinquishes trying to figure out things, and sceptres and candles appear to him about equivalent; and he is inclined to give up philosophical experiments, and to let things pass unplumbed. Oh, yes, it makes a difference." And Jurgen sighed. "And yet, for all that, it is a relief, sir, in a way."
"Nevertheless," said Koshchei, "now that you have inspected the flower of womanhood, I cannot soberly believe you prefer your termagant of a wife."
"Frankly, Prince, I also am, as usual, undecided. You may be right in all you have urged; and certainly I cannot go so far as to say you are wrong; but still, at the same time —! Come now, could you not let me see my first wife for just a moment?"
This was no sooner asked than granted; for there, sure enough, was Dame Lisa. She was no longer restricted to quiet speech by any stupendous necromancy: and uncommonly plain she looked, after the passing of those lovely ladies.
"Aha, you rascal!" begins Dame Lisa, addressing Jurgen; "and so you thought to be rid of me! Oh, a precious lot you are! and a deal of thanks I get for my scrimping and slaving!" And she began scolding away.
But she began, somewhat to Jurgen's astonishment, by stating that he was even worse than the Countess Dorothy. Then he recollected that, by not the most disastrous piece of luck conceivable, Dame Lisa's latest news from the outside world had been rendered by her sister, the notary's wife, a twelvemonth back.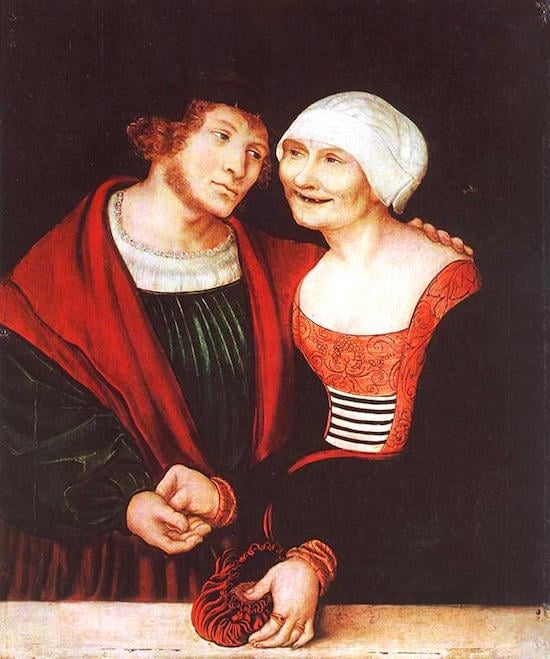 And rather unaccountably Jurgen fell to thinking of how unsubstantial seemed these curious months devoted to other women, as set against the commonplace years which he and Lisa had fretted through together; of the fine and merry girl that Lisa had been before she married him; of how well she knew his tastes in cookery and all his little preferences, and of how cleverly she humored them on those rare days when nothing had occurred to vex her; of all the buttons she had replaced, and all the socks she had darned, and of what tempests had been loosed when anyone else had had the audacity to criticize Jurgen; and of how much more unpleasant — everything considered — life was without her than with her. She was so unattractive looking, too, poor dear, that you could not but be sorry for her. And Jurgen's mood was half yearning and half penitence.
"I think I will take her back, Prince," says Jurgen, very subdued, — "now that I am forty-and-something. For I do not know but it is as hard on her as on me."
"My friend, do you forget the poet that you might be, even yet? No rational person would dispute that the society and amiable chat of Dame Lisa must naturally be a desideratum —"
But Dame Lisa was always resentful of long words. "Be silent, you black scoffer, and do not allude to such disgraceful things in the presence of respectable people! For I am a decent Christian woman, I would have you understand. But everybody knows your reputation! and a very fit companion you are for that scamp yonder! and volumes could not say more!"
Thus casually, and with comparative lenience, did Dame Lisa dispose of Koshchei, who made things as they are, for she believed him to be merely Satan. And to her husband Dame Lisa now addressed herself more particularly.
"Jurgen, I always told you you would come to this, and now I hope you are satisfied. Jurgen, do not stand there with your mouth open, like a scared fish, when I ask you a civil question! but answer when you are spoken to! Yes, and you need not try to look so idiotically innocent, Jurgen, because I am disgusted with you. For, Jurgen, you heard perfectly well what your very suitable friend just said about me, with my own husband standing by. No — now I beg of you! — do not ask me what he said, Jurgen! I leave that to your conscience, and I prefer to talk no more about it. You know that when I am once disappointed in a person I am through with that person. So, very luckily, there is no need at all for you to pile hypocrisy on cowardice, because if my own husband has not the feelings of a man, and cannot protect me from insults and low company, I had best be going home and getting supper ready. I dare say the house is like a pig-sty: and I can see by looking at you that you have been ruining your eyes by reading in bed again. And to think of your going about in public, even among such associates, with a button off your shirt!"
She was silent for one terrible moment; then Lisa spoke in frozen despair.
"And now I look at that shirt, I ask you fairly, Jurgen, do you consider that a man of your age has any right to be going about in a shirt that nobody — in a shirt which — in a shirt that I can only — Ah, but I never saw such a shirt! and neither did anybody else! You simply cannot imagine what a figure you cut in it, Jurgen. Jurgen, I have been patient with you; I have put up with a great deal, saying nothing where many women would have lost their temper; but I simply cannot permit you to select your own clothes, and so ruin the business and take the bread out of our mouths. In short, you are enough to drive a person mad; and I warn you that I am done with you forever."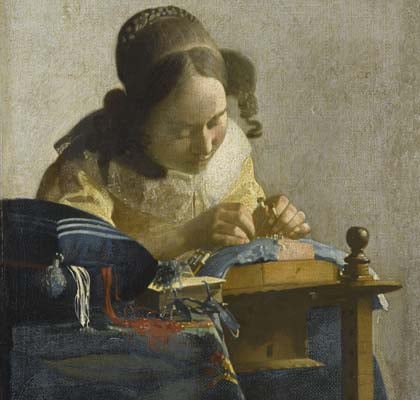 Dame Lisa went with dignity to the door of Koshchei's office.
"So you can come with me or not, precisely as you elect. It is all one to me, I can assure you, after the cruel things you have said, and the way you have stormed at me, and have encouraged that notorious blackamoor to insult me in terms which I, for one, would not soil my lips by repeating. I do not doubt you consider it is all very clever and amusing, but you know now what I think about it. And upon the whole, if you do not feel the exertion will kill you, you had better come home the long way, and stop by Sister's and ask her to let you have a half-pound of butter; for I know you too well to suppose you have been attending to the churning."
Dame Lisa here evinced a stately sort of mirth such as is unimaginable by bachelors.
"You churning while I was away! — oh, no, not you! There is probably not so much as an egg in the house. For my lord and gentleman has had other fish to fry, in his fine new courting clothes. And that — and on a man of your age, with a paunch to you like a beer barrel and with legs like pipe-stems! — yes, that infamous shirt of yours is the reason you had better, for your own comfort, come home the long way. For I warn you, Jurgen, that the style in which I have caught you rigged out has quite decided me, before I go home or anywhere else, to stop by for a word or so with your high and mighty Madame Dorothy. So you had just as well not be along with me, for there is no pulling wool over my eyes any longer, and you two need never think to hoodwink me again about your goings-on. No, Jurgen, you cannot fool me; for I can read you like a book. And such behavior, at your time of life, does not surprise me at all, because it is precisely what I would have expected of you."
With that Dame Lisa passed through the door and went away, still talking. It was of Heitman Michael's wife that the wife of Jurgen spoke, discoursing of the personal traits, and of the past doings, and (with augmented fervor) of the figure and visage of Madame Dorothy, as all these abominations appeared to the eye of discernment, and must be revealed by the tongue of candor, as a matter of public duty.
So passed Dame Lisa, neither as flame nor mist, but as the voice of judgment.
NEXT INSTALLMENT | ALL INSTALLMENTS SO FAR
***
RADIUM AGE SCIENCE FICTION: "Radium Age" is HILOBROW's name for the 1904–33 era, which saw the discovery of radioactivity, the revelation that matter itself is constantly in movement — a fitting metaphor for the first decades of the 20th century, during which old scientific, religious, political, and social certainties were shattered. This era also saw the publication of genre-shattering writing by Edgar Rice Burroughs, Sax Rohmer, E.E. "Doc" Smith, Jack London, Arthur Conan Doyle, Aldous Huxley, Olaf Stapledon, Karel Čapek, H.P. Lovecraft, Charlotte Perkins Gilman, Yevgeny Zamyatin, Philip Gordon Wylie, and other pioneers of post-Verne/Wells, pre-Golden Age "science fiction." More info here.
READ GORGEOUS PAPERBACKS: HiLoBooks has reissued the following 10 obscure but amazing Radium Age science fiction novels in beautiful print editions: Jack London's The Scarlet Plague, Rudyard Kipling's With the Night Mail (and "As Easy as A.B.C."), Arthur Conan Doyle's The Poison Belt, H. Rider Haggard's When the World Shook, Edward Shanks' The People of the Ruins, William Hope Hodgson's The Night Land, J.D. Beresford's Goslings, E.V. Odle's The Clockwork Man, Cicely Hamilton's Theodore Savage, and Muriel Jaeger's The Man with Six Senses. For more information, visit the HiLoBooks homepage.
SERIALIZED BY HILOBOOKS: Jack London's The Scarlet Plague | Rudyard Kipling's With the Night Mail (and "As Easy as A.B.C.") | Arthur Conan Doyle's The Poison Belt | H. Rider Haggard's When the World Shook | Edward Shanks' The People of the Ruins | William Hope Hodgson's The Night Land | J.D. Beresford's Goslings | E.V. Odle's The Clockwork Man | Cicely Hamilton's Theodore Savage | Muriel Jaeger's The Man With Six Senses | Jack London's "The Red One" | Philip Francis Nowlan's Armageddon 2419 A.D. | Homer Eon Flint's The Devolutionist | W.E.B. DuBois's "The Comet" | Edgar Rice Burroughs's The Moon Men | Charlotte Perkins Gilman's Herland | Sax Rohmer's "The Zayat Kiss" | Eimar O'Duffy's King Goshawk and the Birds | Frances Hodgson Burnett's The Lost Prince | Morley Roberts's The Fugitives | Helen MacInnes's The Unconquerable | Geoffrey Household's Watcher in the Shadows | William Haggard's The High Wire | Hammond Innes's Air Bridge | James Branch Cabell's Jurgen | John Buchan's "No Man's Land" | John Russell's "The Fourth Man" | E.M. Forster's "The Machine Stops" | John Buchan's Huntingtower | Arthur Conan Doyle's When the World Screamed | Victor Bridges' A Rogue By Compulsion | Jack London's The Iron Heel | H. De Vere Stacpoole's The Man Who Lost Himself | P.G. Wodehouse's Leave It to Psmith | Richard Connell's "The Most Dangerous Game" | Houdini and Lovecraft's "Imprisoned with the Pharaohs" | Arthur Conan Doyle's "The Sussex Vampire".
ORIGINAL FICTION: HILOBROW has serialized three novels: James Parker's The Ballad of Cocky The Fox ("a proof-of-concept that serialization can work on the Internet" — The Atlantic); Karinne Keithley Syers's Linda Linda Linda (which includes original music); and Robert Waldron's roman à clef The School on the Fens. We also publish original stories and comics. These include: Matthew Battles's stories "Gita Nova", "Makes the Man," "Imago," "Camera Lucida," "A Simple Message", "Children of the Volcano", "The Gnomon", "Billable Memories", "For Provisional Description of Superficial Features", "The Dogs in the Trees", "The Sovereignties of Invention", and "Survivor: The Island of Dr. Moreau"; several of these later appeared in the collection The Sovereignties of Invention | Peggy Nelson's "Mood Indigo", "Top Kill Fail", and "Mercerism" | Annalee Newitz's "The Great Oxygen Race" | Flourish Klink's Star Trek fanfic "Conference Comms" | Charlie Mitchell's "A Fantasy Land" | Charlie Mitchell's "Sentinels" | Joshua Glenn's "The Lawless One", and the mashup story "Zarathustra vs. Swamp Thing" | Adam McGovern and Paolo Leandri's Idoru Jones comics | John Holbo's "Sugarplum Squeampunk" | "Another Corporate Death" (1) and "Another Corporate Death" (2) by Mike Fleisch | Kathryn Kuitenbrouwer and Frank Fiorentino's graphic novel "The Song of Otto" (excerpt) | John Holbo's graphic novel On Beyond Zarathustra (excerpt) | "Manoj" and "Josh" by Vijay Balakrishnan | "Verge" by Chris Rossi, and his audio novel Low Priority Hero | EPIC WINS: THE ILIAD (1.408-415) by Flourish Klink | EPIC WINS: THE KALEVALA (3.1-278) by James Parker | EPIC WINS: THE ARGONAUTICA (2.815-834) by Joshua Glenn | EPIC WINS: THE MYTH OF THE ELK by Matthew Battles | TROUBLED SUPERHUMAN CONTEST: Charles Pappas, "The Law" | CATASTROPHE CONTEST: Timothy Raymond, "Hem and the Flood" | TELEPATHY CONTEST: Rachel Ellis Adams, "Fatima, Can You Hear Me?" | OIL SPILL CONTEST: A.E. Smith, "Sound Thinking | LITTLE NEMO CAPTION CONTEST: Joe Lyons, "Necronomicon" | SPOOKY-KOOKY CONTEST: Tucker Cummings, "Well Marbled" | INVENT-A-HERO CONTEST: TG Gibbon, "The Firefly" | FANFICTION CONTEST: Lyette Mercier's "Sex and the Single Superhero"