Zarathustra vs. Swamp Thing
By: Joshua Glenn
March 17, 2009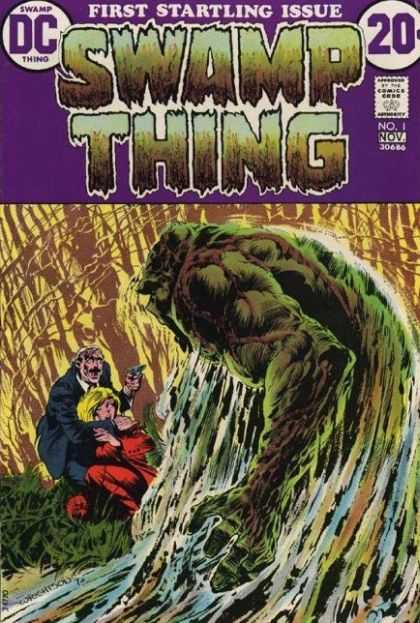 Forget middlebrow Jane Austen zombies. HILOBROW's research department has just discovered a literary mashup written by none other than Friedrich Nietzsche!
And Zarathustra went thoughtfully on, further and lower down, through forests and past moory bottoms; as it happeneth, however, to every one who meditateth upon hard matters, he trod thereby unawares upon a humanoid plant. And lo, there spurted into his face all at once a cry of pain, and two curses and twenty bad invectives, so that in his fright he raised his stick and also struck the trodden one.

And thereupon the sitting one got up, and pulled his naked arm out of the swamp. For at first he had lain outstretched on the ground, hidden and indiscernible, like those who lie in wait for swamp-game.

"But whatever art thou about!" called out Zarathustra in alarm.

"Once I was an alchemist named Alec, of Holland, working night and day on spagyric, an herbal bio-restorative formula that might make forests out of deserts," gurgled the creature. "Fermenting, distilling, and extracting mineral components from the ash of swamp plants, I failed to notice the agents of my rivals, Mr. E, who caused my laboratory to explode. Drenched in salt–"

"–The principle of fixity and incombustibility," Zarathustra murmured–

"–aye, and mercury–"

"–the principle of fusibility and volatility," said Zarathustra–

"–and, what's worse, sulfur–"

"–the principle of inflammability," Zarathustra did not fail to note–

"–I staggered forth into this swamp," gargled the thing of the swamp. "The chemicals, and forces within the bog, mutated me into–"

"–a muck-encrusted mockery of a man!" Thus spake Zarathustra.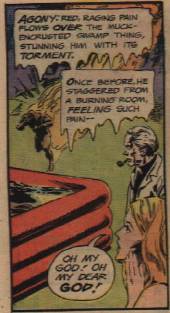 ALSO: John Holbo's school of literary criticism, the New Skrullicism | More on the New Skrullicism | Pazzo Books' appeal for classic-lit mashups of all kinds
***
READ MORE essays by Joshua Glenn, originally published in: THE BAFFLER | BOSTON GLOBE IDEAS | BRAINIAC | CABINET | FEED | HERMENAUT | HILOBROW | HILOBROW: GENERATIONS | HILOBROW: RADIUM AGE SCIENCE FICTION | HILOBROW: SHOCKING BLOCKING | THE IDLER | IO9 | N+1 | NEW YORK TIMES BOOK REVIEW | SEMIONAUT | SLATE
Joshua Glenn's books include UNBORED: THE ESSENTIAL FIELD GUIDE TO SERIOUS FUN (with Elizabeth Foy Larsen); and SIGNIFICANT OBJECTS: 100 EXTRAORDINARY STORIES ABOUT ORDINARY THINGS (with Rob Walker).