Jurgen (43)
By: James Branch Cabell
January 10, 2016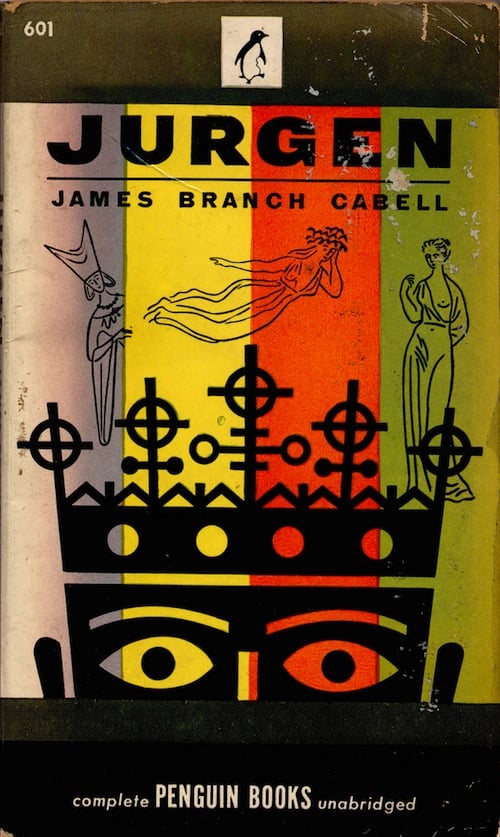 James Branch Cabell's 1919 ironic fantasy novel Jurgen, A Comedy of Justice, the protagonist of which seduces women everywhere he travels — including into Arthurian legend and Hell itself — is (according to Aleister Crowley) one of the "epoch-making masterpieces of philosophy." Cabell's sardonic inversion of romantic fantasy was postmodernist avant la lettre. HiLoBooks is pleased to serialize Jurgen here at HILOBROW. Enjoy!
ALL INSTALLMENTS SO FAR
***
Twelve That are Fretted Hourly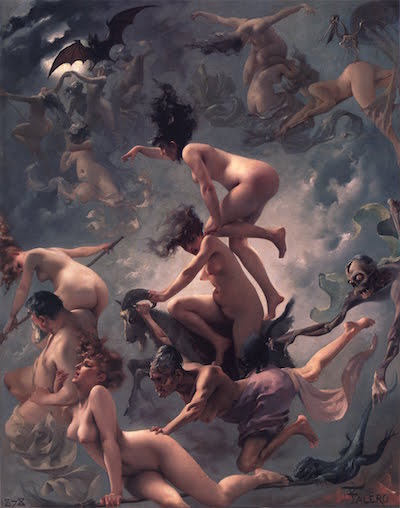 So it was upon Walburga's Eve, when almost anything is rather more than likely to happen, that Jurgen went hastily out of Heaven, without having gained or wasted any love there. St. Peter unbarred for him, not the main entrance, but a small private door, carved with innumerable fishes in bas-relief, because this exit opened directly upon any place you chose to imagine.
"For thus," St. Peter said, "you may return without loss of time to your own illusions."
"There was a cross," said Jurgen, "which I used to wear about my neck, through motives of sentiment, because it once belonged to my dead mother. For no woman has ever loved me save that Azra who was my mother—"
"I wonder if your mother told you that?" St. Peter asked him, smiling reminiscently. "Mine did, time and again. And sometimes I have wondered —? For, as you may remember, I was a married man, Jurgen: and my wife did not quite understand me," said St. Peter, with a sigh.
"Why, indeed," says Jurgen, "my case is not entirely dissimilar: and the more I marry, the less I find of comprehension. I should have had more sympathy with King Smoit, who was certainly my grandfather. Well, you conceive, St. Peter, these other women have trusted me, more or less, because they loved a phantom Jurgen. But Azra trusted me not at all, because she loved me with clear eyes. She comprehended Jurgen, and yet loved him: though I for one, with all my cleverness, cannot do either of these things. None the less, in order to do the manly thing, in order to pleasure a woman, — and a married woman, too! — I flung away the little gold cross which was all that remained to me of my mother: and since then, St. Peter, the illusions of sentiment have given me a woefully wide berth. So I shall relinquish Heaven to seek a cross."
"That has been done before, Jurgen, and I doubt if much good came of it."
"Heyday, and did it not lead to the eternal glory of the first and greatest of the popes? It seems to me, sir, that you have either very little memory or very little gratitude, and I am tempted to crow in your face."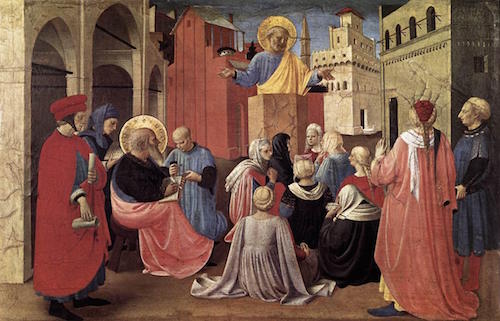 "Why, now you talk like a cherub, Jurgen, and you ought to have better manners. Do you suppose that we Apostles enjoy hearing jokes made about the Church?"
"Well, it is true, St. Peter, that you founded the Church —"
"Now, there you go again! That is what those patronizing seraphim and those impish cherubs are always telling us. You see, we Twelve sit together in Heaven, each on his white throne: and we behold everything that happens on Earth. Now from our station there has been no ignoring the growth and doings of what you might loosely call Christianity. And sometimes that which we see makes us very uncomfortable, Jurgen. Especially as just then some cherub is sure to flutter by, in a broad grin, and chuckle, 'But you started it.' And we did; I cannot deny that in a way we did. Yet really we never anticipated anything of this sort, and it is not fair to tease us about it."
"Indeed, St. Peter, now I think of it, you ought to be held responsible for very little that has been said or done in the shadow of a steeple. For as I remember it, you Twelve attempted to convert a world to the teachings of Jesus: and good intentions ought to be respected, however drolly they may turn out."
It was apparent this sympathy was grateful to the old Saint, for he was moved to a more confidential tone. Meditatively he stroked his long white beard, then said with indignation: "If only they would not claim sib with us we could stand it: but as it is, for centuries we have felt like fools. It is particularly embarrassing for me, of course, being on the wicket; for to cap it all, Jurgen, the little wretches die, and come to Heaven impudent as sparrows, and expect me to let them in! From their thumbscrewings, and their auto-da-fés, and from their massacres, and patriotic sermons, and holy wars, and from every manner of abomination, they come to me, smirking. And millions upon millions of them, Jurgen! There is no form of cruelty or folly that has not come to me for praise, and no sort of criminal idiot who has not claimed fellowship with me, who was an Apostle and a gentleman. Why, Jurgen, you may not believe it, but there was an eminent bishop came to me only last week in the expectation that I was going to admit him, — and I with the full record of his work for temperance, all fairly written out and in my hand!"
Now Jurgen was surprised. "But temperance is surely a virtue, St. Peter."
"Ah, but his notion of temperance! and his filthy ravings to my face, as though he were talking in some church or other! Why, the slavering little blasphemer! to my face he spoke against the first of my Master's miracles, and against the last injunction which was laid upon us Twelve, spluttering that the wine was unfermented! To me he said this, look you, Jurgen! to me, who drank of that noble wine at Cana and equally of that sustaining wine we had in the little upper room in Jerusalem when the hour of trial was near and our Master would have us at our best! With me, who have since tasted of that unimaginable wine which the Master promised us in His kingdom, the busy wretch would be arguing! and would have convinced me, in the face of all my memories, that my Master, Who was a Man among men, was nourished by such thin swill as bred this niggling brawling wretch to plague me!"
"Well, but indeed, St. Peter, there is no denying that wine is often misused."
"So he informed me, Jurgen. And I told him by that argument he would prohibit the making of bishops, for reasons he would find in the mirror: and that, remembering what happened at the Crucifixion, he would clap every lumber dealer into jail. So they took him away still slavering," said St. Peter, wearily. "He was threatening to have somebody else elected in my place when I last heard him: but that was only old habit."
"I do not think, however, that I encountered any such bishop, sir, down yonder."
"In the Hell of your fathers? Oh, no: your fathers meant well, but their notions were limited. No, we have quite another eternal home for these blasphemers, in a region that was fitted out long ago, when the need grew pressing to provide a place for zealous Churchmen."
"And who devised this place, St. Peter?"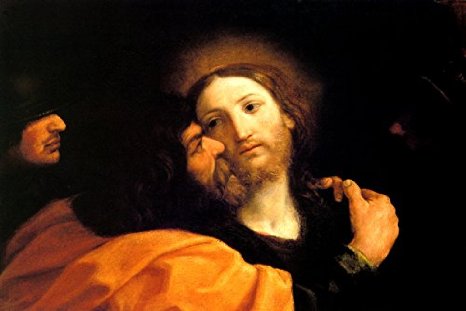 "As a very special favor, we Twelve to whom is imputed the beginning and the patronizing of such abominations were permitted to design and furnish this place. And, of course, we put it in charge of our former confrère, Judas. He seemed the appropriate person. Equally of course, we put a very special roof upon it, the best imitation which we could contrive of the War Roof, so that none of those grinning cherubs could see what long reward it was we Twelve who founded Christianity had contrived for these blasphemers."
"Well, doubtless that was wise."
"Ah, and if we Twelve had our way there would be just such another roof kept always over Earth. For the slavering madman has left a many like him clamoring and spewing about the churches that were named for us Twelve, and in the pulpits of the churches that were named for us: and we find it embarrassing. It is the doctrine of Mahound they splutter, and not any doctrine that we ever preached or even heard of: and they ought to say so fairly, instead of libeling us who were Apostles and gentlemen. But thus it is that the rascals make free with our names: and the cherubs keep track of these antics, and poke fun at us. So that it is not all pleasure, this being a Holy Apostle in Heaven, Jurgen, though once we Twelve were happy enough." And St. Peter sighed.
"One thing I did not understand, sir: and that was when you spoke just now of the War Roof."
"It is a stone roof, made of the two tablets handed down at Sinai, which God fits over Earth whenever men go to war. For He is merciful: and many of us here remember that once upon a time we were men and women. So when men go to war God screens the sight of what they do, because He wishes to be merciful to us."
"That must prevent, however, the ascent of all prayers that are made in war-time."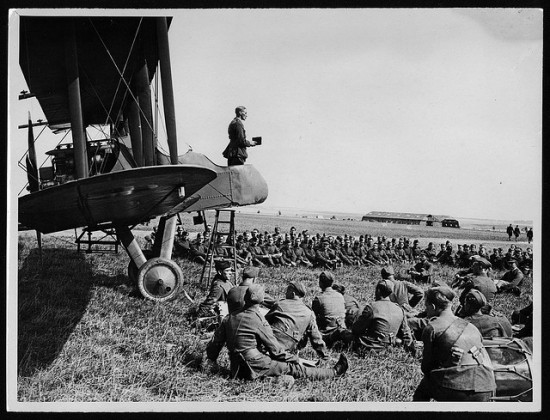 "Why, but, of course, that is the roof's secondary purpose," replied St. Peter. "What else would you expect when the Master's teachings are being flouted? Rumors get through, though, somehow, and horribly preposterous rumors. For instance, I have actually heard that in war-time prayers are put up to the Lord God to back His favorites and take part in the murdering. Not," said the good Saint, in haste, "that I would believe even a Christian bishop to be capable of such blasphemy: I merely want to show you, Jurgen, what wild stories get about. Still, I remember, back in Cappadocia —" And then St. Peter slapped his thigh. "But would you keep me gossiping here forever, Jurgen, with the Souls lining up at the main entrance like ants that swarm to molasses! Come, out of Heaven with you, Jurgen! and back to whatever place you imagine will restore to you your own proper illusions! and let me be returning to my duties."
"Well, then, St. Peter, I imagine Amneran Heath, where I flung away my mother's last gift to me."
"And Amneran Heath it is," said St. Peter, as he thrust Jurgen through the small private door that was carved with fishes in bas-relief.
And Jurgen saw that the Saint spoke truthfully.
NEXT INSTALLMENT | ALL INSTALLMENTS SO FAR
***
Footnotes from Notes on Jurgen (1928), by James P. Cover — with additional comments from the creators of this website; rewritten, in some instances, by HiLoBooks.
* Mahound — Mahound is a Christian term of contempt for Mohammed, whose teachings prohibit the consumption of alcohol.
* Cappadocia — Cappadocia was a district in Asia Minor, to which different boundaries were assigned at different times, and which became a Roman province in 17 A.D. Cappadocia is one of the regions to which Peter's Epistles were addressed.
*
RADIUM AGE SCIENCE FICTION: "Radium Age" is HILOBROW's name for the 1904–33 era, which saw the discovery of radioactivity, the revelation that matter itself is constantly in movement — a fitting metaphor for the first decades of the 20th century, during which old scientific, religious, political, and social certainties were shattered. This era also saw the publication of genre-shattering writing by Edgar Rice Burroughs, Sax Rohmer, E.E. "Doc" Smith, Jack London, Arthur Conan Doyle, Aldous Huxley, Olaf Stapledon, Karel Čapek, H.P. Lovecraft, Charlotte Perkins Gilman, Yevgeny Zamyatin, Philip Gordon Wylie, and other pioneers of post-Verne/Wells, pre-Golden Age "science fiction." More info here.
READ GORGEOUS PAPERBACKS: HiLoBooks has reissued the following 10 obscure but amazing Radium Age science fiction novels in beautiful print editions: Jack London's The Scarlet Plague, Rudyard Kipling's With the Night Mail (and "As Easy as A.B.C."), Arthur Conan Doyle's The Poison Belt, H. Rider Haggard's When the World Shook, Edward Shanks' The People of the Ruins, William Hope Hodgson's The Night Land, J.D. Beresford's Goslings, E.V. Odle's The Clockwork Man, Cicely Hamilton's Theodore Savage, and Muriel Jaeger's The Man with Six Senses. For more information, visit the HiLoBooks homepage.
SERIALIZED BY HILOBOOKS: Jack London's The Scarlet Plague | Rudyard Kipling's With the Night Mail (and "As Easy as A.B.C.") | Arthur Conan Doyle's The Poison Belt | H. Rider Haggard's When the World Shook | Edward Shanks' The People of the Ruins | William Hope Hodgson's The Night Land | J.D. Beresford's Goslings | E.V. Odle's The Clockwork Man | Cicely Hamilton's Theodore Savage | Muriel Jaeger's The Man With Six Senses | Jack London's "The Red One" | Philip Francis Nowlan's Armageddon 2419 A.D. | Homer Eon Flint's The Devolutionist | W.E.B. DuBois's "The Comet" | Edgar Rice Burroughs's The Moon Men | Charlotte Perkins Gilman's Herland | Sax Rohmer's "The Zayat Kiss" | Eimar O'Duffy's King Goshawk and the Birds | Frances Hodgson Burnett's The Lost Prince | Morley Roberts's The Fugitives | Helen MacInnes's The Unconquerable | Geoffrey Household's Watcher in the Shadows | William Haggard's The High Wire | Hammond Innes's Air Bridge | James Branch Cabell's Jurgen | John Buchan's "No Man's Land" | John Russell's "The Fourth Man" | E.M. Forster's "The Machine Stops" | John Buchan's Huntingtower | Arthur Conan Doyle's When the World Screamed | Victor Bridges' A Rogue By Compulsion | Jack London's The Iron Heel | H. De Vere Stacpoole's The Man Who Lost Himself | P.G. Wodehouse's Leave It to Psmith | Richard Connell's "The Most Dangerous Game" | Houdini and Lovecraft's "Imprisoned with the Pharaohs" | Arthur Conan Doyle's "The Sussex Vampire."
ORIGINAL FICTION: HILOBROW has serialized three novels: James Parker's The Ballad of Cocky The Fox ("a proof-of-concept that serialization can work on the Internet" — The Atlantic); Karinne Keithley Syers's Linda Linda Linda (which includes original music); and Robert Waldron's roman à clef The School on the Fens. We also publish original stories and comics. These include: Matthew Battles's stories "Gita Nova", "Makes the Man," "Imago," "Camera Lucida," "A Simple Message", "Children of the Volcano", "The Gnomon", "Billable Memories", "For Provisional Description of Superficial Features", "The Dogs in the Trees", "The Sovereignties of Invention", and "Survivor: The Island of Dr. Moreau"; several of these later appeared in the collection The Sovereignties of Invention | Peggy Nelson's "Mood Indigo", "Top Kill Fail", and "Mercerism" | Annalee Newitz's "The Great Oxygen Race" | Flourish Klink's Star Trek fanfic "Conference Comms" | Charlie Mitchell's "A Fantasy Land" | Charlie Mitchell's "Sentinels" | Joshua Glenn's "The Lawless One", and the mashup story "Zarathustra vs. Swamp Thing" | Adam McGovern and Paolo Leandri's Idoru Jones comics | John Holbo's "Sugarplum Squeampunk" | "Another Corporate Death" (1) and "Another Corporate Death" (2) by Mike Fleisch | Kathryn Kuitenbrouwer and Frank Fiorentino's graphic novel "The Song of Otto" (excerpt) | John Holbo's graphic novel On Beyond Zarathustra (excerpt) | "Manoj" and "Josh" by Vijay Balakrishnan | "Verge" by Chris Rossi, and his audio novel Low Priority Hero | EPIC WINS: THE ILIAD (1.408-415) by Flourish Klink | EPIC WINS: THE KALEVALA (3.1-278) by James Parker | EPIC WINS: THE ARGONAUTICA (2.815-834) by Joshua Glenn | EPIC WINS: THE MYTH OF THE ELK by Matthew Battles | TROUBLED SUPERHUMAN CONTEST: Charles Pappas, "The Law" | CATASTROPHE CONTEST: Timothy Raymond, "Hem and the Flood" | TELEPATHY CONTEST: Rachel Ellis Adams, "Fatima, Can You Hear Me?" | OIL SPILL CONTEST: A.E. Smith, "Sound Thinking | LITTLE NEMO CAPTION CONTEST: Joe Lyons, "Necronomicon" | SPOOKY-KOOKY CONTEST: Tucker Cummings, "Well Marbled" | INVENT-A-HERO CONTEST: TG Gibbon, "The Firefly" | FANFICTION CONTEST: Lyette Mercier's "Sex and the Single Superhero"