Eye Candy (29)
By: Peggy Nelson
April 7, 2020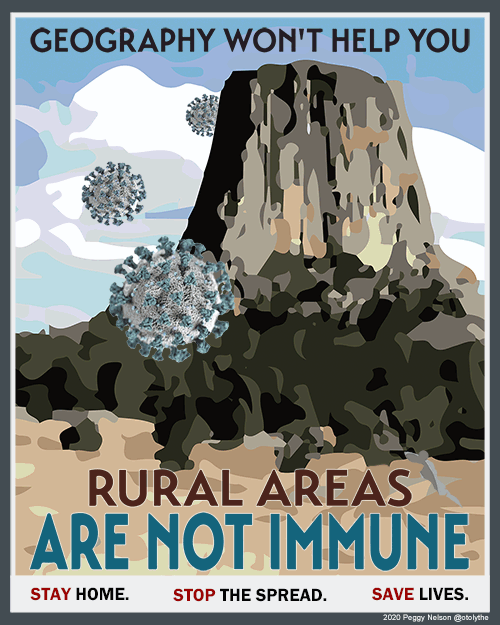 This week's Eye Candy remains focused on the COVID-19 pandemic. To supplement last week's "war" posters, this week we feature WPA-style landscapes. This continuation is designed to emphasize the fact that urban centers are not the only areas vulnerable to a virus: suburbs, rural areas, even National Parks, are at risk.
Viruses know no borders, neither city walls, nor lines on maps.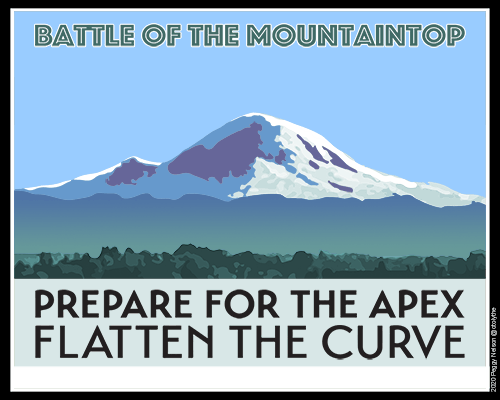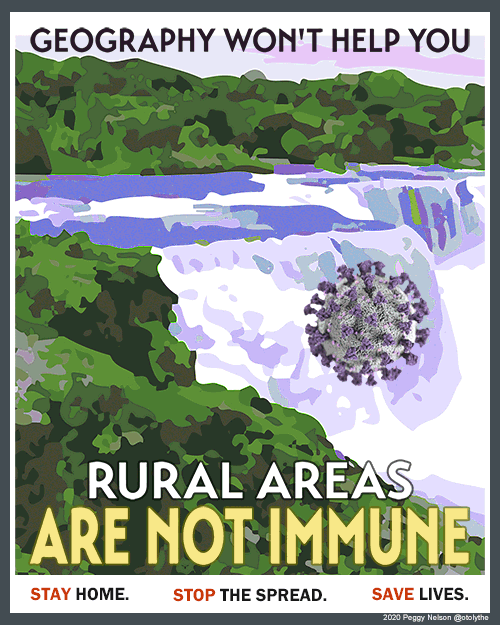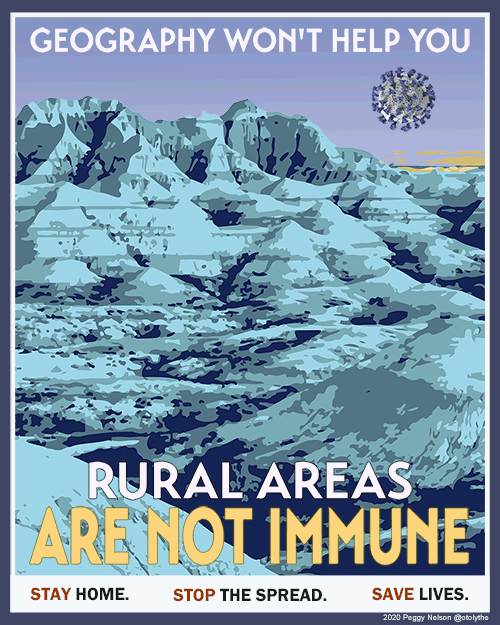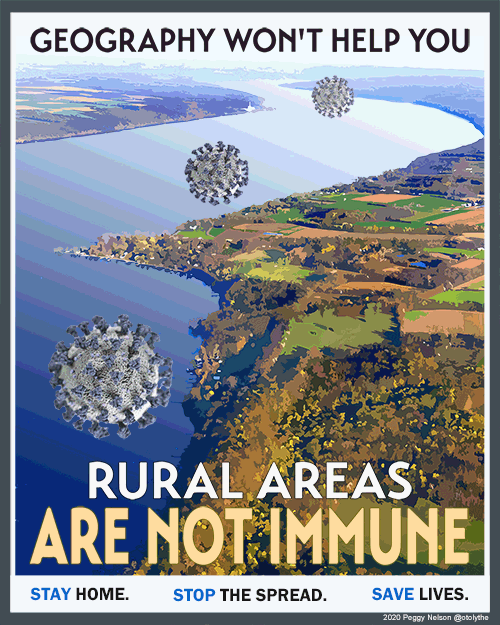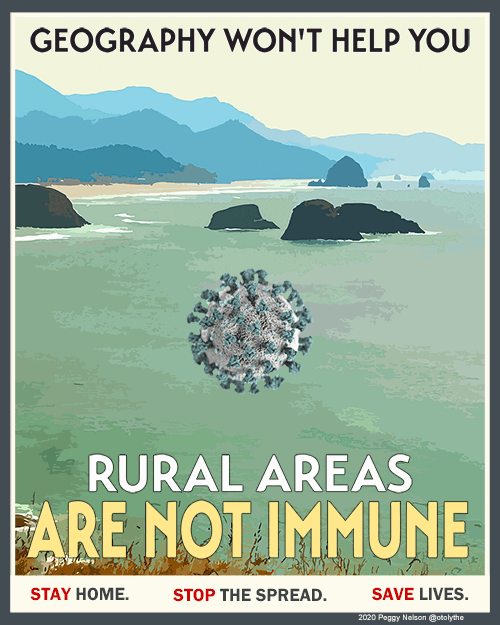 These posters and animations are free to use and distribute, for print, web, and social media.
***
COVID-19 war series: Eye Candy 28
COVID-19 all PSAs: website
Peggy Nelson: website, Twitter, Instagram