STUFFED (45)
By: Tom Nealon
April 18, 2020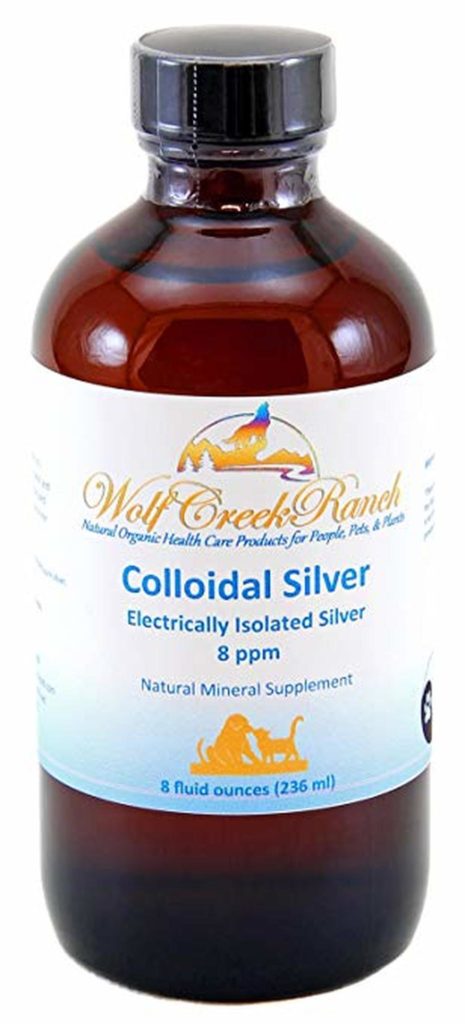 One in a popular series of posts by Tom Nealon, author of Food Fights and Culture Wars: A Secret History of Taste. STUFFED is inspired by Nealon's collection of rare cookbooks, which he sells — among other things — via Pazzo Books.
HI YO, COLLOIDAL SILVER
A few years ago I made the now famous (and, I assume, universally accepted) claim that a mania for lemonade drinking miraculously saved Paris from the plague in 1668. While on a socially distant walk with a friend the other day, she asked if I had any similarly useful tips for the current epidemic. If only reality were as tractable as 350-year-old public-health mysteries, I thought to myself. But what I said was: "Of course!"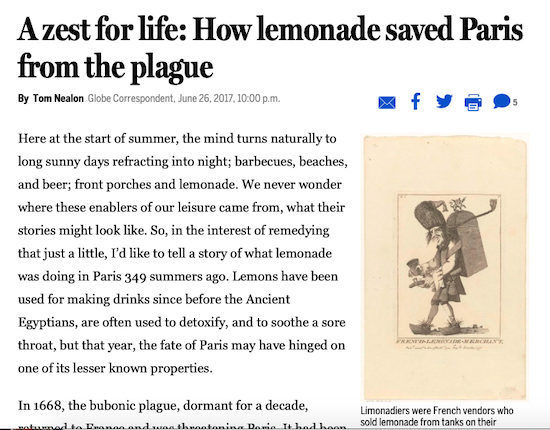 I'd been poking around trying to figure out if these silver hand sanitizers were any good because a buddy tweeted about it and that is how at loose ends I am, lately (turned out he wanted to know if they were safe, not just if they worked — people are really picky), so I was semi-prepared with a spiel.
"You should eat everything with your old silverware, serve everything on silver platters, if you've got them — silver is a powerful disinfectant, and ritual invocations of health can't hurt right now, right? Just don't clean your silverware, it's best when it oxidizes." This is, more or less true — silver ions are a good disinfectant, killing germs and viruses on contact. The problem is that silver doesn't always produce enough ions — people have solved that by using nanoparticles in colloidal silver which vastly increase efficacy, but also can turn you a weird silver-gray (sometimes blueish) color over time if you ingest too much. Like most heavy metals, silver builds up in the body, which struggles to rid itself of the metal.
My understanding, then, is that as a dietary supplement, silver is useless and potentially quite dangerous (plus turns you weird colors that, at the very least, make you seem crazy). As a sanitizer, silver is a mixed bag: surface disinfecting is almost certainly fine, and hand sanitizer? The jury is out, but likely somewhere on the safe side of in-between.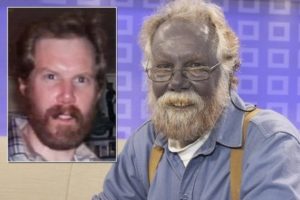 The salubrious properties of metals have been harnessed for millennia. Doorknobs have often been made of brass because of the germicidal effect of copper ions, lead was prescribed for constipation (see above re: efficacy and safety) and sugar of lead, the white powder that precipitates out of lead when mixed with vinegar, was a popular sweetener. Mercury was used as an insecticide, preservative in infant tooth powders and to treat syphilis as well as in a host of more alchemical processes. The copper ions released from brass water vessels counteract a significant amount of fecal matter, just in case things get increasingly dire wherever you are. Arsenic was a popular cure for syphilis and remained popular for sneakily murdering people long after. During the Tuskegee experiments, the US government chose neither the old arsenic cure, nor the emerging penicillin cure and instead chose to slow-murder a group of African-American men with syphilis while they passed it, unwittingly, to their children and wives. But that is another story.
From the Middle Ages through the Renaissance (and continuing in some form to the present day) food and household management, medicine and handy tips and tricks were all mashed together in the same book. Even the first printed cookbook, Platina's collection (mostly cribbed from his friend Martino) De Honesta Voluptate is just as much a book of household medicine and diet as it is a cookbook. As a result, your recipe for varnish or lamprey was probably right next to a cure advising you to add quicksilver or arsenic to your diet, or rub silver coins on your abscess which was right next to a recipe for beer brewing or preserving fish guts to make both sauces and fertilizer.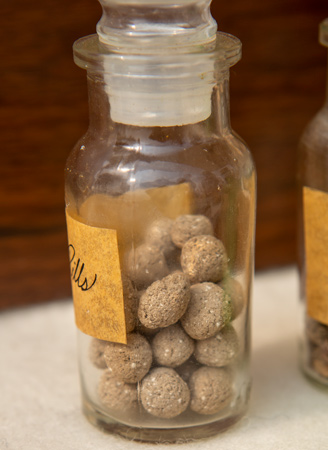 Over time we've moved away from most of these cures and food and medicine have separated (sort of — diet fads being a notable area where they remain confusingly commingled). Penicillin replaced mercury and arsenic for syphilis, various less-lethal purgatives replaced mercury for constipation, water filters replaced brass pitchers, but we never really figured out a cure for teething babies — went from mercury to brandy to just throwing up our hands. What we forget about some of this stuff is that it mostly wasn't nonsense. Mercury really did help with constipation and syphilis — notably, Lewis and Clark, famously plagued with both during their infamous cross-country trek, probably would have died from both if it weren't for copious mercury tablets, Rush's Bilious Pills also called thunderclappers, they took along the way. One old campsite was recently identified based on huge concentrations of mercury in the latrine. The problem was that many of these metal-based cures would kill you over time or in larger doses. However, because of the lag, it was often difficult to locate cause and effect. It was obvious, for example, that mercury was functioning as a purgative, less obvious was that it was slow-killing you.
Rome, some now believe, began its decline not through mismanagement or revolution or Christianity, not through barbarian attacks or greed or over expansion, but through eating all that sugar of lead and piping their water through lead pipes and getting gradually stupider and stupider. Rome didn't so much fall as fall over and forget how to get back up again.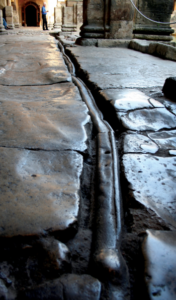 So now we've swung all the way back around — people take colloidal silver as a dietary supplement and turn gray, random drugs are suggested as miracle cures on national television, faith healers, once dwindling towards 19th-snake oil salesmen are now making a comeback and snake oil, of course, is having its own renaissance on right-wing media and the secondary outlets of Fox news shitheads (e.g. Hannity's survivalist supplement). Miracle Mineral Supplements are hawked as cure-alls for everything including, ironically, heavy metal toxicity, while poisoning people with chlorine dioxide. Thanks, internet. Most days it seems like we have taken what could have been the greatest equalizing invention in the history of science and turned it into a leaden vessel in which we ceaselessly mix our vinegar ideas. What really distinguishes most of the dumb shit we do these days isn't that it's dumber or more dangerous than past bad ideas, but that the ideas are so obviously, palpably, bad.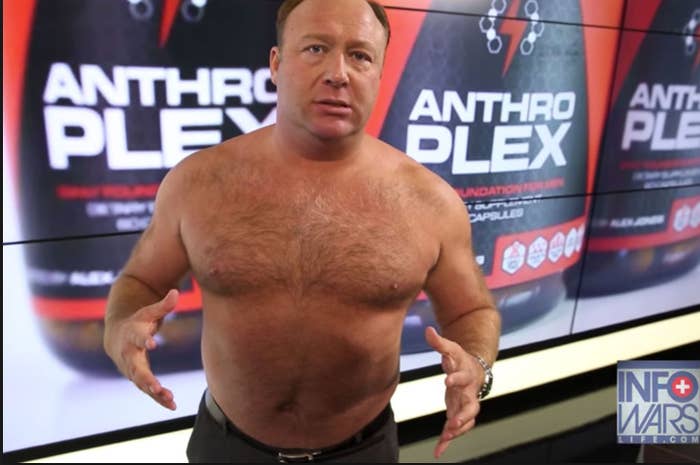 And standing above it all, or below it all, avatar of vice, Azmodeus of stupid, is that guy. Would we be shocked if he turned out to have advanced lead poisoning? Or if he's been taking some weird iron alloy pills that oxidized and turned him orange. Equal parts carnival barker, charismatic cult leader and hype man for the apocalypse, now daily pulling on the sparse remaining threads of the enlightenment with ghoulish uncomprehending glee.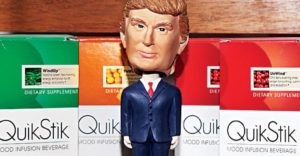 They say that there is no cure for stupid, but surely in all of these centuries of books of secrets and alchemy and recipes for every ill and appetite, surely Nostradamus in his book of jam and cosmetics recipes had something, or Girolamo Ruscelli in his long-lived secrets book attributed to (the apocryphal) Alessio Piemontese, there is a tonic or a balm or directions to lance this abscess of idiocy. Maybe some obscure metal we could ingest that would counteract whatever it is we have done to ourselves. We could hawk it on Facebook, make a fortune; at least until everyone smartened up enough to shut the internet down.
***
STUFFED SERIES: THE MAGAZINE OF TASTE | AUGURIES AND PIGNOSTICATIONS | THE CATSUP WAR | CAVEAT CONDIMENTOR | CURRIE CONDIMENTO | POTATO CHIPS AND DEMOCRACY | PIE SHAPES | WHEY AND WHEY NOT | PINK LEMONADE | EUREKA! MICROWAVES | CULINARY ILLUSIONS | AD SALSA PER ASPERA | THE WAR ON MOLE | ALMONDS: NO JOY | GARNISHED | REVUE DES MENUS | REVUE DES MENUS (DEUX) | WORCESTERSHIRE SAUCE | THE THICKENING | TRUMPED | CHILES EN MOVIMIENTO | THE GREAT EATER OF KENT | GETTING MEDIEVAL WITH CHEF WATSON | KETCHUP & DIJON | TRY THE SCROD | MOCK VENISON | THE ROMANCE OF BUTCHERY | I CAN HAZ YOUR TACOS | STUFFED TURKEY | BREAKING GINGERBREAD | WHO ATE WHO? | LAYING IT ON THICK | MAYO MIXTURES | MUSICAL TASTE | ELECTRIFIED BREADCRUMBS | DANCE DANCE REVOLUTION | THE ISLAND OF LOST CONDIMENTS | FLASH THE HASH | BRUNSWICK STEW: B.S. | FLASH THE HASH, pt. 2 | THE ARK OF THE CONDIMENT | SQUEEZED OUT | SOUP v. SANDWICH | UNNATURAL SELECTION | HI YO, COLLOIDAL SILVER | PROTEIN IN MOTION | GOOD RIDDANCE TO RESTAURANTS.
MORE POSTS BY TOM NEALON: Salsa Mahonesa and the Seven Years War, Golden Apples, Crimson Stew, Diagram of Condiments vs. Sauces, etc., and his De Condimentis series (Fish Sauce | Hot Sauce | Vinegar | Drunken Vinegar | Balsamic Vinegar | Food History | Barbecue Sauce | Butter | Mustard | Sour Cream | Maple Syrup | Salad Dressing | Gravy) — are among the most popular we've ever published here at HILOBROW.