HYPOCRITE IDLER 4Q2019
By: Joshua Glenn
December 24, 2019
To idle is to work on meaningful and varied projects — and also to take it easy. If you're interested in my 4Q2019 projects, please keep reading; otherwise, don't. The title of this series of posts refers to this self-proclaimed idler's inability to take it easy.
MORE HYPOCRISY: 2010 | 2011 | 2012 | 2013 | 2014 | 2015 | 2016 | 2017 | 2018 | 2019 | 1Q2020 | 2Q2020 | 3Q2020 | 4Q2020 SNEAK PEEK.
***
---
SEMIOVOX
---
I moonlighted as a consulting semiotician for fifteen years, before co-founding the commercial semiotics agency SEMIOVOX in 2014. Our research and analysis provides insights and inspirations — to brands' and companies' marketing, packaging, and consumer insights teams — regarding the unspoken codes and cues of cultural territories and a wide range of categories. Our projects are often international; and we typically combine our semiotic audits with empathetic consumer research, led by SEMIOVOX's globe-trotting cofounder, Ron Rentel (who is also head of CONSUMER EYES).
During 4Q2019, we consulted to, among other clients, the leading provider of financial services in the academic, research, medical, cultural and governmental fields. We've begun working both to evolve our methodology, for 2020, and also to begin publishing original content under the aegis of SEMIOVOX. Working with our friends at TONY LEONE DESIGN, in 2020 we'll redesign SEMIOVOX's website and presentations. We're excited to unveil the results; stay tuned.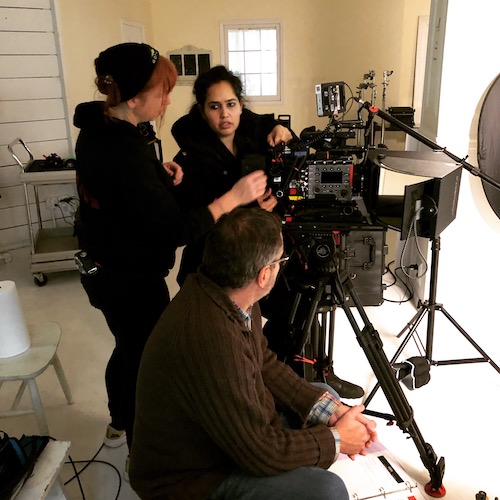 In December, I was interviewed — in my capacity as a semiotician and cultural historian — for a documentary directed by Jeff Malmberg, the filmmaker behind the 2010 doc Marwencol, and produced by Morgan Neville, who is perhaps best known for last year's Won't You Be My Neighbor?. (Shown above: Malmberg and his excellent crew, in Bushwick.) More details to come, in 2020…
---
HILOBROW
---
I'm the editor and publisher, here at HILOBROW. To see what our many talented friends and contributors have written recently, please check out the HILOBROW 4Q2019 post. In this post, I'll just mention two series that I edited.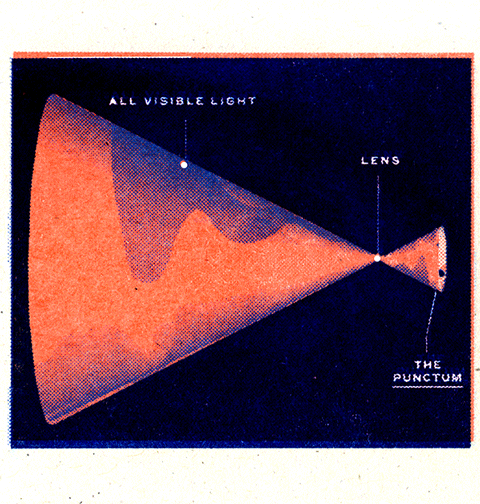 Rob Walker and I are co-editors of PROJECT:OBJECT, which publishes true stories about surprisingly significant objects. During 4Q2019, HILOBROW published a new P:O series: LOST OBJECTS vol. 2 features stories about objects which our contributors no longer possess. Some of the stories were assigned to illustrators; and in a new twist, some of the stories were illustrated by their authors. Here's the lineup:
INTRODUCTION by Josh Glenn and Rob Walker
Geoff Manaugh on MOROCCAN TRINKET (ill. Mariana Pita) | Joe Yonan on MACRAMÉ ART (ill. Theo Ellsworth) | Laura Lippman on LABYRINTH GAME (ill. Laura Didyk) | Ben Katchor on LUCITE CARRYING CASE | Neil LaBute on PICKLED OCTOPUS (ill. Disa Wallander) | Miranda Mellis on SEQUINED SCARF (ill. Adam Goldberg) | Chris Piascik on GENERAL HUSTLER BMX | Jenny Kroik on MISSING TOY PIECES | Anita Kunz on FLOWER NECKLACE | Debbie Millman on GLASS POODLE | Heather Kapplow on CERAMIC ARTWORK (ill. Matt Wuerker) | Lydia Millet on ROCKY HORROR NOVEL (ill. Berta Valló) | Ben Greenman on WARHOL CAN (ill. Clara Selina Bach) | Leah Hennessey on BATMAN RING (ill. Dean Haspiel) | Kathryn Davis on PRAYER CARD (ill. Dina Noto) | Mikita Brottman on PINK ELEPHANTS (ill. Sarah Williamson) | Nathaniel Rich on AUTOGRAPHED BASEBALL (ill. Ellen Rose) | Charles Glaubitz on TRACK SHOES | Seth on ENTERPRISE MODEL | Becky Stern on SKELETON SWEATER (ill. Monica Garwood) | Mark Dery on GRANDFATHER PHOTO (ill. Kelli Anderson) | Paola Antonelli on VINYL SKIRT (ill. Guillermo Meraz) | Sara Ryan on FINGER PUPPET (ill. Steve Lieber) | Alex Gerasev on KARMA PARKA | Margaret Wertheim on ECCENTRIC BOOK (ill. Armando Veve).
Rob and I are grateful to the series contributors, many of whom donated their fees to the ACLU.
*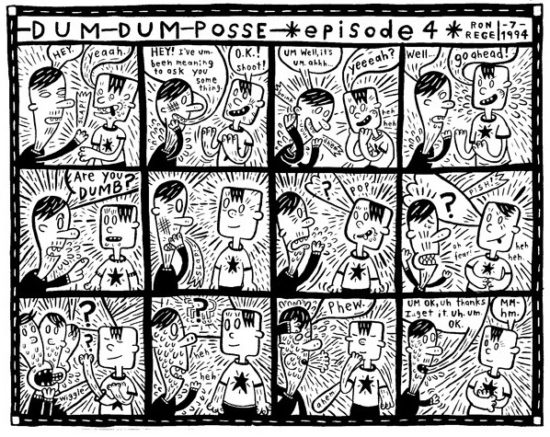 The weekly ENTHUSIASM series, at HILOBROW in 2019, has been: SERIOCOMIC. I invited 52 of HILOBROW's friends and contributors to wax enthusiastic about favorite (or most memorable) comic books, comic strips, and graphic novels. Here's the 4Q2019 lineup:
Susannah Breslin on SLASHER | Lisa Kahlden on JACK CHICK TRACTS | Mandy Keifetz on KRAZY KAT | Tom Devlin on DUM-DUM POSSE READER | Eric Reynolds on ACTION COMICS #460 | Rick Pinchera on EIGHTBALL #16 | Juan Recondo on DAYTRIPPER | Elizabeth Foy Larsen on ROZ CHAST | J.E. Anckorn on HALO JONES | Deborah Wassertzug on GREAT POP THINGS | Peggy Nelson on MAD MOVIE SATIRES | Holly Interlandi on ANGEL SANCTUARY | Karen Green on THE SMITHSONIAN COLLECTION OF NEWSPAPER COMICS.
I'm grateful to the series contributors, many of whom donated their fees to the ACLU.
---
READING & WRITING
---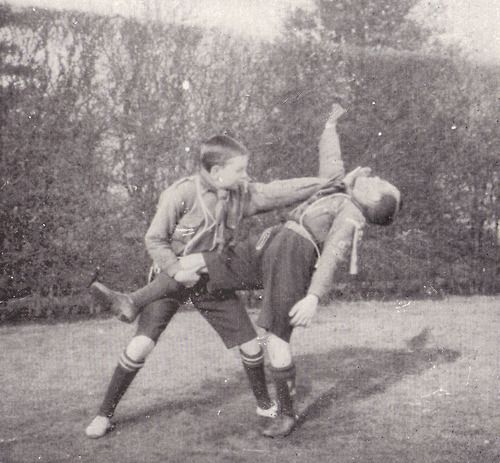 During 4Q2019, I finished publishing A IS FOR ADVENTURE, an irregular series featuring notes towards The Adventurer's Glossary, a work in progress. Here's the 4Q2019 lineup:
QUANDARY to QUIXOTIC | RAFFISH to RURITANIA | SAFARI to SWASHBUCKLE | TAILSPIN to TWEENER | UMBRAGE to UPTAKE | VALIANT to VOYAGE | WALK THE WALK to WRANGLE | X to X MARKS THE SPOT | YIPPEE KI-YAY to YOLO | ZEALOUS to ZOOM.
*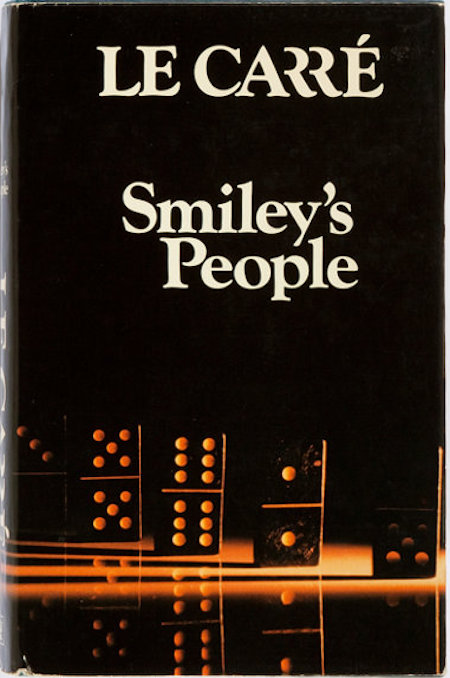 HILOBROW published five new installments in the BEST ADVENTURES series, which chronicles my attempt to identify the 10 best adventures I've read from each year of the 20th century. Here's the 4Q2019 lineup:
Each BEST ADVENTURES installment was first published as 10 individual posts.
*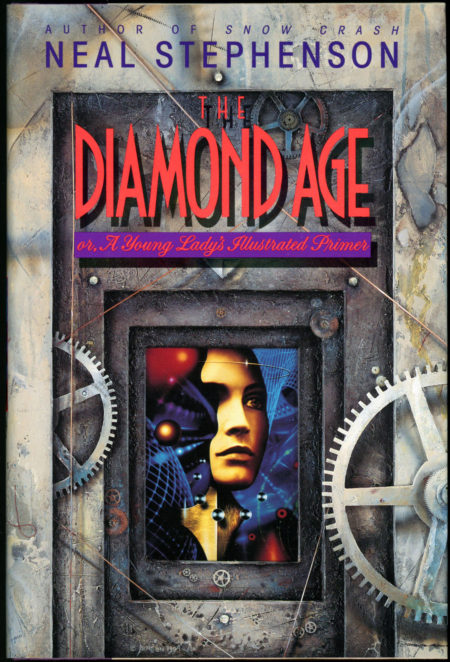 During 4Q2019, HILOBROW continued to publish DIAMOND AGE SCI-FI 75, a weekly lit-list series via which I aim to identify my 75 favorite science-fiction novels published during the Eighties (1984–1993) and Nineties (1994–2003). Here's the 4Q2019 lineup:
Octavia E.Butler's PARABLE OF THE SOWER | Jeff Noon's VURT | William Gibson's VIRTUAL LIGHT | Jack Womack's RANDOM ACTS OF SENSELESS VIOLENCE | Jonathan Lethem's GUN, WITH OCCASIONAL MUSIC | Iain M. Banks's FEERSUM ENDJINN | Charles Burns's BLACK HOLE | Neal Stephenson's THE DIAMOND AGE | Nancy Farmer's THE EAR, THE EYE, AND THE ARM | Jonathan Lethem's AMNESIA MOON | Nicola Griffith's SLOW RIVER | Ken MacLeod's THE STAR FRACTION.
*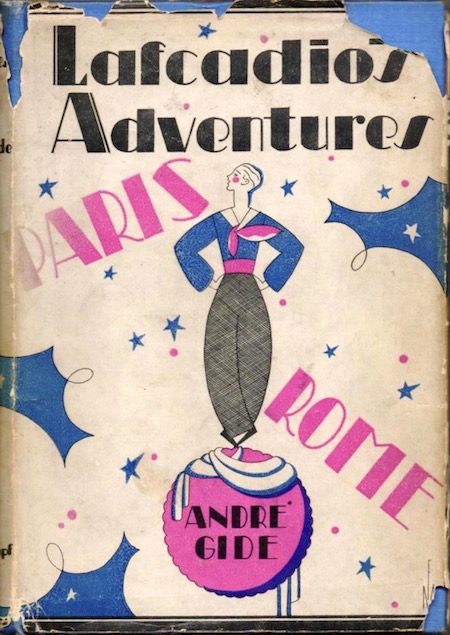 I wrapped up LISTEN, HOLLYWOOD!, a 10-part series offering unsolicited advice to producers looking to adapt great, overlooked 20th-century adventure novels for movies or TV. Here's the 4Q2019 lineup:
André Gide's THE VATICAN CAVES [LAFCADIO'S ADVENTURES].
---
TAKING IT EASY
---
In the taking it easy department…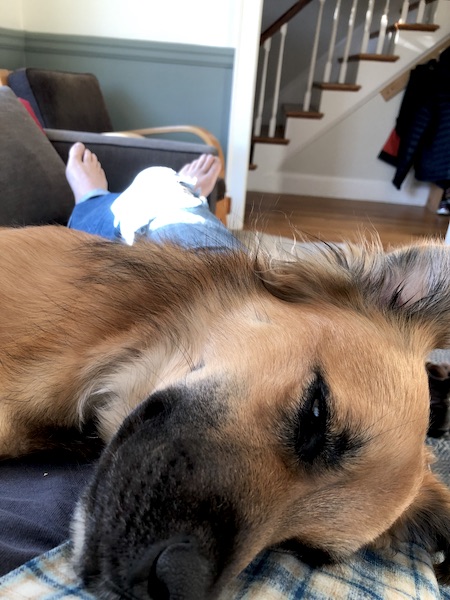 Sam and Max are both in college, now. It took a few weeks to adjust, but — by October — Susan, Tito, and I had settled comfortably into our new, empty-nest existence.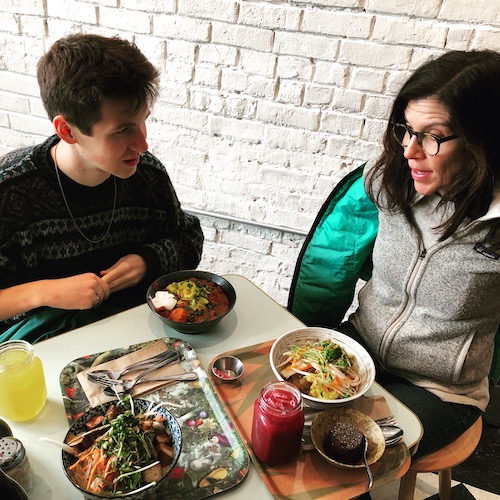 In November, we visited Max at NYU. Many delicious vegan meals were consumed in the West Village, Greenwich Village, SoHo, Tribeca, Williamsburg, and elsewhere. Later in the month, we had a lovely vegan Thanksgiving with my very large family, here in Boston.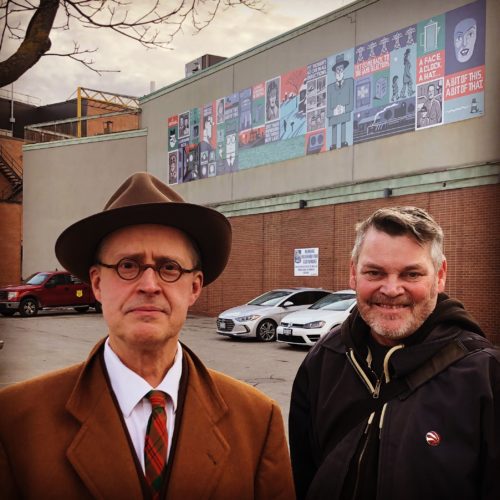 In December, Susan, Sam, Max, and I visited with Susan's family in Bozeman, Montana, for the holidays. Also, HILOBROW friend Mark Kingwell (right, above) and I visited with the cartoonist Seth (left, above), in Guelph, Ontario. That's one of Seth's murals on the wall.
***
On to 2020…
MORE HYPOCRISY: 2010 | 2011 | 2012 | 2013 | 2014 | 2015 | 2016 | 2017 | 2018 | 2019 | 1Q2020 | 2Q2020 | 3Q2020 | 4Q2020 SNEAK PEEK.