12 Days of Significance (20)
By: Barbara Bogaev
January 1, 2017
One in a holiday-season series of posts that will reprint stories written — by 12 HILOBROW contributors — for the 2009–2010 SIGNIFICANT OBJECTS project. (In 2012–2013, we reprinted 12 stories by HILOBROW contributors that were also to be found in the Fantagraphics-published collection Significant Objects: 100 Extraordinary Stories About Ordinary Things.)
The following story is by Barbara Bogaev. Enjoy!
*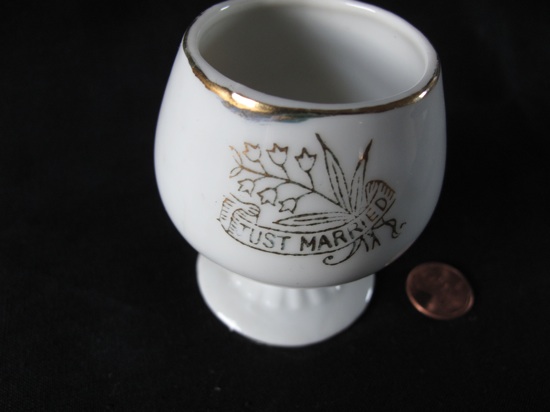 *
He's close to death, but he's giving my mom a look as if he's about to leap over the hospital bed rail and throttle her. I think, this is going to be his last earthly act, he's going to strangle his wife of 55 years in front of his whole family, as we look on, holding plastic cups of ice chips and getting stiff in our middle-aged children's joints. And yes, she is being unusually annoying. She's rummaging in her handbag. Is there anything more irritating than a woman rummaging in her handbag? Especially when the euphoria phase of kidney failure has given way to the disorientation phase and my father is no longer dramatically proclaiming things like "I can see Death's door opening!" and instead occasionally awakens from a doze to mutter "I don't know why it's taking so long." He opens his eyes wide and raises an eyebrow, even now, still mugging for his audience, and begins his interrogation, "Are you looking for something?" She pulls out a brown paper bag and puts it on the floor. "I was downstairs in the gift shop, spending your money!" My mother is teasing her dying husband, her tightwad tyrant. It's mean, and a little funny. We are laughing. We didn't know a deathwatch would be so funny.
Years later, when my mother passed away, I picked her things up from the hospital. It wasn't much, some clothes, her Timex, and her handbag. I rummaged through the purse, the way I used to when I was a child waiting in the car and bored. I opened up her lipstick and took a whiff, so familiar, and then I found it, just as I had often come upon it when I was little. It was a small white porcelain goblet, with "Just Married" in gold lettering. A clerk had handed it to my mother as my father hurried her out of the chambers of the Justice of the Peace. The Judge had mistaken my uncle for the groom, since he was smiling, while my father scowled. Her wedding wasn't happy, so much of her marriage wasn't happy, but she carried around that trinket until she died. And I think she was looking for it that day in the hospital. Maybe she had wanted to show it my father, and to make a joke. Or maybe she had needed to brush up against a souvenir that had endured the long span of something so fraught, yet, despite everything, had kept its innocence, the hopeful banner still unfurling around a sprig of spring flowers, a promise still hovering over its gold-encircled rim.
***
SIGNIFICANT OBJECTS at HILOBROW: PROJECT:OBJECT homepage | PROJECT:OBJECT newsletter | PROJECT:OBJECT objects (Threadless shop — all profits donated to the ACLU) | POLITICAL OBJECTS series (1Q2017) | TALISMANIC OBJECTS series (2Q2017) | ILLICIT OBJECTS series (3Q2017) | LOST OBJECTS vol. 1 series (4Q2017) | FLAIR series (2Q2018) | FOSSIL series (4Q2018). 12 DAYS OF SIGNIFICANCE | 12 MORE DAYS OF SIGNIFICANCE | 12 DAYS OF SIGNIFICANCE (AGAIN) | ANOTHER 12 DAYS OF SIGNIFICANCE . ALSO SEE: SIGNIFICANT OBJECTS website | SIGNIFICANT OBJECTS collection, ed. Rob Walker and Josh Glenn (Fantagraphics, 2012) | TAKING THINGS SERIOUSLY, ed. Josh Glenn (Princeton Architectural Press, 2007) | TAKING THINGS SERIOUSLY excerpts.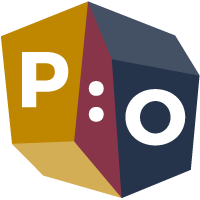 CURATED SERIES at HILOBROW: UNBORED CANON by Josh Glenn | CARPE PHALLUM by Patrick Cates | MS. K by Heather Kasunick | HERE BE MONSTERS by Mister Reusch | DOWNTOWNE by Bradley Peterson | #FX by Michael Lewy | PINNED PANELS by Zack Smith | TANK UP by Tony Leone | OUTBOUND TO MONTEVIDEO by Mimi Lipson | TAKING LIBERTIES by Douglas Wolk | STERANKOISMS by Douglas Wolk | MARVEL vs. MUSEUM by Douglas Wolk | NEVER BEGIN TO SING by Damon Krukowski | WTC WTF by Douglas Wolk | COOLING OFF THE COMMOTION by Chenjerai Kumanyika | THAT'S GREAT MARVEL by Douglas Wolk | LAWS OF THE UNIVERSE by Chris Spurgeon | IMAGINARY FRIENDS by Alexandra Molotkow | UNFLOWN by Jacob Covey | ADEQUATED by Franklin Bruno | QUALITY JOE by Joe Alterio | CHICKEN LIT by Lisa Jane Persky | PINAKOTHEK by Luc Sante | ALL MY STARS by Joanne McNeil | BIGFOOT ISLAND by Michael Lewy | NOT OF THIS EARTH by Michael Lewy | ANIMAL MAGNETISM by Colin Dickey | KEEPERS by Steph Burt | AMERICA OBSCURA by Andrew Hultkrans | HEATHCLIFF, FOR WHY? by Brandi Brown | DAILY DRUMPF by Rick Pinchera | BEDROOM AIRPORT by "Parson Edwards" | INTO THE VOID by Charlie Jane Anders | WE REABSORB & ENLIVEN by Matthew Battles | BRAINIAC by Joshua Glenn | COMICALLY VINTAGE by Comically Vintage | BLDGBLOG by Geoff Manaugh | WINDS OF MAGIC by James Parker | MUSEUM OF FEMORIBILIA by Lynn Peril | ROBOTS + MONSTERS by Joe Alterio | MONSTOBER by Rick Pinchera | POP WITH A SHOTGUN by Devin McKinney | FEEDBACK by Joshua Glenn | 4CP FTW by John Hilgart | ANNOTATED GIF by Kerry Callen | FANCHILD by Adam McGovern | BOOKFUTURISM by James Bridle | NOMADBROW by Erik Davis | SCREEN TIME by Jacob Mikanowski | FALSE MACHINE by Patrick Stuart | 12 DAYS OF SIGNIFICANCE | 12 MORE DAYS OF SIGNIFICANCE | 12 DAYS OF SIGNIFICANCE (AGAIN) | ANOTHER 12 DAYS OF SIGNIFICANCE | UNBORED MANIFESTO by Joshua Glenn and Elizabeth Foy Larsen | H IS FOR HOBO by Joshua Glenn | 4CP FRIDAY by guest curators