12 DAYS OF SIGNIFICANCE (37)
By: Ben Greenman
December 25, 2018
One in a 2018–2019 series of posts reprinting stories originally written — by 12 HILOBROW contributors and friends — for Josh Glenn and Rob Walker's 2009–2010 anthropological-literary experiment SIGNIFICANT OBJECTS. See below for more info about this ongoing project.
*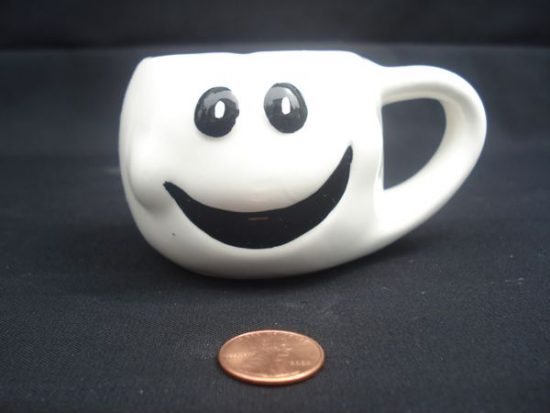 This object is best known from its appearance in the 1939 film No News From the Navy, a comedy starring James Wilton as a hapless midshipman who cannot set aside his seafaring ways, even when he is confined to dry land as a result of an injury. Wilton's character (who is called, simply, "Sailor") competes for the affection of a young woman named Evelyn (Mary Hannan) despite the opposition of her father (Gordon Howard) and a larger, determined suitor (Kenneth Lopp). The film is a second-tier comedy, but there is one classic scene in which Sailor shaves before taking Evelyn out on a date. He is clearly accustomed to shaving aboard his ship, and as a result, he is constantly attempting to regain his balance, despite the fact the floor is level and stable. The critic Leonard Folsom has written that "The unheralded Wilton has a scene that combines the physical complexity of a Chaplin solo with close-ups of inexpressive expression that rival the finest moments of Keaton." At the beginning of that scene, Wilton uses this smiling mug as his shaving mug, and while he sets it on the shelf above the washbasin midway through, it remains, as Folsom writes, "an oddly compelling focus of the film so long as it is onscreen, enormous in its diminutive size, menacing in its cheer."
There are other shaving mugs that resemble this one, but none was created as this one was: by hand, with the assistance of a kiln, by a famous surrealist sculptor. This one was. In fact, it was wheel-thrown and fired by the Belgian artist Paul Coppens in 1932; Coppens, of course, was part of the group of artists supported by the patronage of Edward James. "I have dreamed of a smiling shaving mug," Coppens wrote to James in June 1932. "A sketch is attached. It looks like a face, of course, because a face is the only thing that is capable of smiling (or is it?), but it also looks like a tooth, because a tooth is the only thing that is capable of showing when a face is smiling. In addition, I have noticed that daily washing rituals, including shaving, are illogically equated with the whiteness of teeth. But there is more to the image. Look at the handle. It functions like an ear visually, but as there is only one, this figure is incapable of 'smiling ear-to-ear,' as the idiom has it. In addition, I have recently learned that 'mug' is a slang term for the human face in some parts of the English-speaking world. (Ironically, this practice comes from the fact that beer steins were fashioned in the human image, and unattractive specimens of our race were said be 'mug-faces.')" Coppens' piece, which he called Tooth Fils (the wordplay refers both to dentistry and to its small size), was part of the International Surrealist Exhibition in 1936.
How Tooth Fils came to be in No News From the Navy is simpler than the creation of either work. James Wilton, who himself trained as a painter and considered himself an acolyte of, if not a participant in, Surrealism, attended the exhibit, acquired it, and insisted that it be in every one of his films. As there was only one film, this is a condition that history has found easy to satisfy.
***
ANOTHER 12 DAYS OF SIGNIFICANCE: Ben Greenman on SMILING MUG | Dean Haspiel on KENTUCKY DISH | Doug Dorst on RUSSIAN FIGURE | Kurt Andersen on SANTA NUTCRACKER | Matt Brown on CRUMPTER | Chris Adrian on KANGAMOUSE | Nicholson Baker on MEAT THERMOMETER | Rachel Axler on FORTUNE-TELLING DEVICE | Sean Howe on PABST BOTTLE OPENER | Susannah Breslin on NECKING TEAM BUTTON | Tim Carvell on ROUND BOX | Susanna Daniel on SHARK AND SEAL PENS
SIGNIFICANT OBJECTS at HILOBROW: PROJECT:OBJECT homepage | PROJECT:OBJECT newsletter | PROJECT:OBJECT objects (Threadless shop — all profits donated to the ACLU) | POLITICAL OBJECTS series (1Q2017) | TALISMANIC OBJECTS series (2Q2017) | ILLICIT OBJECTS series (3Q2017) | LOST OBJECTS vol. 1 series (4Q2017) | FLAIR series (2Q2018) | FOSSIL series (4Q2018). 12 DAYS OF SIGNIFICANCE | 12 MORE DAYS OF SIGNIFICANCE | 12 DAYS OF SIGNIFICANCE (AGAIN) | ANOTHER 12 DAYS OF SIGNIFICANCE . ALSO SEE: SIGNIFICANT OBJECTS website | SIGNIFICANT OBJECTS collection, ed. Rob Walker and Josh Glenn (Fantagraphics, 2012) | TAKING THINGS SERIOUSLY, ed. Josh Glenn (Princeton Architectural Press, 2007) | TAKING THINGS SERIOUSLY excerpts.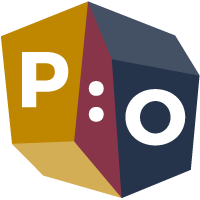 CURATED SERIES at HILOBROW: UNBORED CANON by Josh Glenn | CARPE PHALLUM by Patrick Cates | MS. K by Heather Kasunick | HERE BE MONSTERS by Mister Reusch | DOWNTOWNE by Bradley Peterson | #FX by Michael Lewy | PINNED PANELS by Zack Smith | TANK UP by Tony Leone | OUTBOUND TO MONTEVIDEO by Mimi Lipson | TAKING LIBERTIES by Douglas Wolk | STERANKOISMS by Douglas Wolk | MARVEL vs. MUSEUM by Douglas Wolk | NEVER BEGIN TO SING by Damon Krukowski | WTC WTF by Douglas Wolk | COOLING OFF THE COMMOTION by Chenjerai Kumanyika | THAT'S GREAT MARVEL by Douglas Wolk | LAWS OF THE UNIVERSE by Chris Spurgeon | IMAGINARY FRIENDS by Alexandra Molotkow | UNFLOWN by Jacob Covey | ADEQUATED by Franklin Bruno | QUALITY JOE by Joe Alterio | CHICKEN LIT by Lisa Jane Persky | PINAKOTHEK by Luc Sante | ALL MY STARS by Joanne McNeil | BIGFOOT ISLAND by Michael Lewy | NOT OF THIS EARTH by Michael Lewy | ANIMAL MAGNETISM by Colin Dickey | KEEPERS by Steph Burt | AMERICA OBSCURA by Andrew Hultkrans | HEATHCLIFF, FOR WHY? by Brandi Brown | DAILY DRUMPF by Rick Pinchera | BEDROOM AIRPORT by "Parson Edwards" | INTO THE VOID by Charlie Jane Anders | WE REABSORB & ENLIVEN by Matthew Battles | BRAINIAC by Joshua Glenn | COMICALLY VINTAGE by Comically Vintage | BLDGBLOG by Geoff Manaugh | WINDS OF MAGIC by James Parker | MUSEUM OF FEMORIBILIA by Lynn Peril | ROBOTS + MONSTERS by Joe Alterio | MONSTOBER by Rick Pinchera | POP WITH A SHOTGUN by Devin McKinney | FEEDBACK by Joshua Glenn | 4CP FTW by John Hilgart | ANNOTATED GIF by Kerry Callen | FANCHILD by Adam McGovern | BOOKFUTURISM by James Bridle | NOMADBROW by Erik Davis | SCREEN TIME by Jacob Mikanowski | FALSE MACHINE by Patrick Stuart | 12 DAYS OF SIGNIFICANCE | 12 MORE DAYS OF SIGNIFICANCE | 12 DAYS OF SIGNIFICANCE (AGAIN) | ANOTHER 12 DAYS OF SIGNIFICANCE | UNBORED MANIFESTO by Joshua Glenn and Elizabeth Foy Larsen | H IS FOR HOBO by Joshua Glenn | 4CP FRIDAY by guest curators