12 Days of Significance (34)
By: Jessica Helfand
January 3, 2018
One in a 2017–2018 series of posts reprinting stories originally written — by 12 HILOBROW contributors and friends — for Josh Glenn and Rob Walker's 2009–2010 anthropological-literary experiment SIGNIFICANT OBJECTS. See below for more info about this ongoing project.
*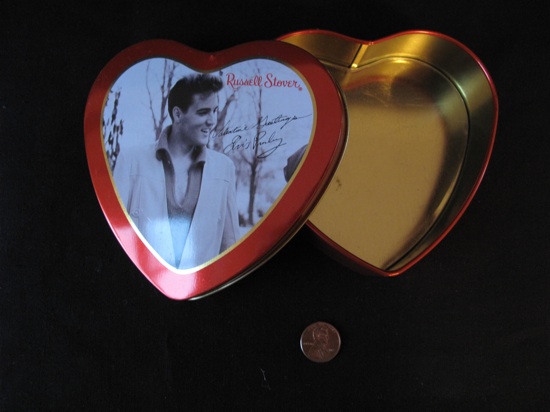 *
Harriet squeezed the last flecks of lemon pulp into her Diet Pepsi and thought about all the men who had loved her. She counted chronologically, beginning with kindergarten, and moving forward year by year, class by class by class. In kindergarten, Steven had given her penny candy sticks — a whole box of them — lemon-lime and tutti-frutti and root beer, which was called sarsaparilla and made her gag. There was Robert in middle school who baked her muffins, and Danny in high school who spiked Harriet's seltzer with miniature vials of vodka he'd swiped from home. (His mother was a flight attendant on Aer Lingus.) In college, there was Luke, who smiled at her in the library stacks and read her sonnets. Later, he broke up with her over shrimp cocktail. "I don't have room for you in my life anymore," he said to her casually one evening — as if he were discussing something mindless like the menu or the weather or her shoes.
She'd hated shrimp cocktail ever since.
Harriet associated each man in her life with a word — tall, skinny, bald, funny — and each of these words with a taste — bitter, sour, herbal, sweet. Flavors were personality-specific, each a connection to a particular face, or voice, or an experience she couldn't possibly place without a cue. Lavender, licorice, popcorn, pesto — the list was long and as time wore on, largely interchangeable. Like so many things in life.
But not chocolate. Chocolate was Elvis: Harriet's most guilty pleasure. She loved that Elvis was an anagram of Lives — his lives, her lives, did it even matter? Harriet prided herself on being the farthest thing from sentimental, but where Elvis was concerned, all bets were off.
She'd met him once as a child. It was Valentine's Day at Graceland, and Harriet had shuttled down with her family. At five, she was by far the youngest, and her older sister had bought her a milkshake to occupy her hands and keep her quiet. Wedged in among legions of fans, she stood quietly between miles of grownup legs, nursing her drink, when suddenly — the crowd parted.
Harriet felt the ground tremble, heard the click-buzz of the Polaroids, and held her breath. And there he was: the King himself. She gazed up at his massive face, framed by that huge mane of black hair, thick and shiny as an oil slick.
He grinned, pointing.
"Chocolate?"
Harriet nodded, then held out her hand to offer him a sip of her milkshake. He smiled and leaned over, sending this astonishing aroma — a hypnotic blend of Tareyton and Brylcreem — cascading into the air, and kissed her on the cheek.
It was her first kiss.
Strolling through a flea market some years later, Harriet had spied an old Russell Stover chocolate tin in the shape of a heart, a youthful portrait of Elvis on the front. She'd bought it instantly, and had then misplaced it, only to rediscover it sometime later through a random online search. Lives indeed: unlike all those boys who broke her heart, Elvis could not, would not disappoint. And neither, it appeared, could chocolate.
***
SIGNIFICANT OBJECTS at HILOBROW: PROJECT:OBJECT homepage | PROJECT:OBJECT newsletter | PROJECT:OBJECT objects (Threadless shop — all profits donated to the ACLU) | POLITICAL OBJECTS series (1Q2017) | TALISMANIC OBJECTS series (2Q2017) | ILLICIT OBJECTS series (3Q2017) | LOST OBJECTS vol. 1 series (4Q2017) | FLAIR series (2Q2018) | FOSSIL series (4Q2018). 12 DAYS OF SIGNIFICANCE | 12 MORE DAYS OF SIGNIFICANCE | 12 DAYS OF SIGNIFICANCE (AGAIN) | ANOTHER 12 DAYS OF SIGNIFICANCE . ALSO SEE: SIGNIFICANT OBJECTS website | SIGNIFICANT OBJECTS collection, ed. Rob Walker and Josh Glenn (Fantagraphics, 2012) | TAKING THINGS SERIOUSLY, ed. Josh Glenn (Princeton Architectural Press, 2007) | TAKING THINGS SERIOUSLY excerpts.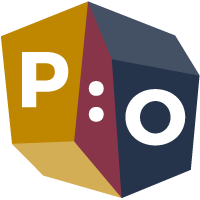 CURATED SERIES at HILOBROW: UNBORED CANON by Josh Glenn | CARPE PHALLUM by Patrick Cates | MS. K by Heather Kasunick | HERE BE MONSTERS by Mister Reusch | DOWNTOWNE by Bradley Peterson | #FX by Michael Lewy | PINNED PANELS by Zack Smith | TANK UP by Tony Leone | OUTBOUND TO MONTEVIDEO by Mimi Lipson | TAKING LIBERTIES by Douglas Wolk | STERANKOISMS by Douglas Wolk | MARVEL vs. MUSEUM by Douglas Wolk | NEVER BEGIN TO SING by Damon Krukowski | WTC WTF by Douglas Wolk | COOLING OFF THE COMMOTION by Chenjerai Kumanyika | THAT'S GREAT MARVEL by Douglas Wolk | LAWS OF THE UNIVERSE by Chris Spurgeon | IMAGINARY FRIENDS by Alexandra Molotkow | UNFLOWN by Jacob Covey | ADEQUATED by Franklin Bruno | QUALITY JOE by Joe Alterio | CHICKEN LIT by Lisa Jane Persky | PINAKOTHEK by Luc Sante | ALL MY STARS by Joanne McNeil | BIGFOOT ISLAND by Michael Lewy | NOT OF THIS EARTH by Michael Lewy | ANIMAL MAGNETISM by Colin Dickey | KEEPERS by Steph Burt | AMERICA OBSCURA by Andrew Hultkrans | HEATHCLIFF, FOR WHY? by Brandi Brown | DAILY DRUMPF by Rick Pinchera | BEDROOM AIRPORT by "Parson Edwards" | INTO THE VOID by Charlie Jane Anders | WE REABSORB & ENLIVEN by Matthew Battles | BRAINIAC by Joshua Glenn | COMICALLY VINTAGE by Comically Vintage | BLDGBLOG by Geoff Manaugh | WINDS OF MAGIC by James Parker | MUSEUM OF FEMORIBILIA by Lynn Peril | ROBOTS + MONSTERS by Joe Alterio | MONSTOBER by Rick Pinchera | POP WITH A SHOTGUN by Devin McKinney | FEEDBACK by Joshua Glenn | 4CP FTW by John Hilgart | ANNOTATED GIF by Kerry Callen | FANCHILD by Adam McGovern | BOOKFUTURISM by James Bridle | NOMADBROW by Erik Davis | SCREEN TIME by Jacob Mikanowski | FALSE MACHINE by Patrick Stuart | 12 DAYS OF SIGNIFICANCE | 12 MORE DAYS OF SIGNIFICANCE | 12 DAYS OF SIGNIFICANCE (AGAIN) | ANOTHER 12 DAYS OF SIGNIFICANCE | UNBORED MANIFESTO by Joshua Glenn and Elizabeth Foy Larsen | H IS FOR HOBO by Joshua Glenn | 4CP FRIDAY by guest curators