HYPOCRITE IDLER 4Q2022
By: Joshua Glenn
December 24, 2022
To idle is to work on meaningful and varied projects — and to take it easy. The title of the series refers to this self-proclaimed idler's inability to take it easy.
HILOBROW is a noncommercial blog! The info below should not be construed as a vulgar advertisement for SEMIOVOX, MIT PRESS's RADIUM AGE SERIES, the LOST OBJECTS book, GO WEST, or any of my various more-or-less profitable projects. It is merely an update on my doings and undoings — in this case, during 4Q2022.
MORE HYPOCRISY: 2010 | 2011 | 2012 | 2013 | 2014 | 2015 | 2016 | 2017 | 2018 | 2019 | 2020 | 2021 | 2022 | 1Q2023.
Also see: HILOBROW 4Q2022.
***
---
SEMIOTIC ANALYSIS
---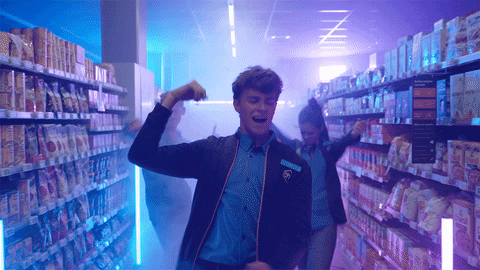 I'm cofounder of the semiotics-fueled consultancy SEMIOVOX. Our methodology provides insight and inspiration — to brand and organization strategy, marketing, design, innovation, and consumer insights teams, as well as to their agency partners — regarding the unspoken local/global "codes" that help shape perceptions of and guide behavior within product categories and/or sociocultural territories.
During 4Q2022, in addition to wrapping up projects that kicked off earlier this year, we fielded many RFPs for interesting new projects. Interest in SEMIOVOX on the part of potential new clients was piqued, in part, by my appearance in the Mickey Mouse documentary — see below.
*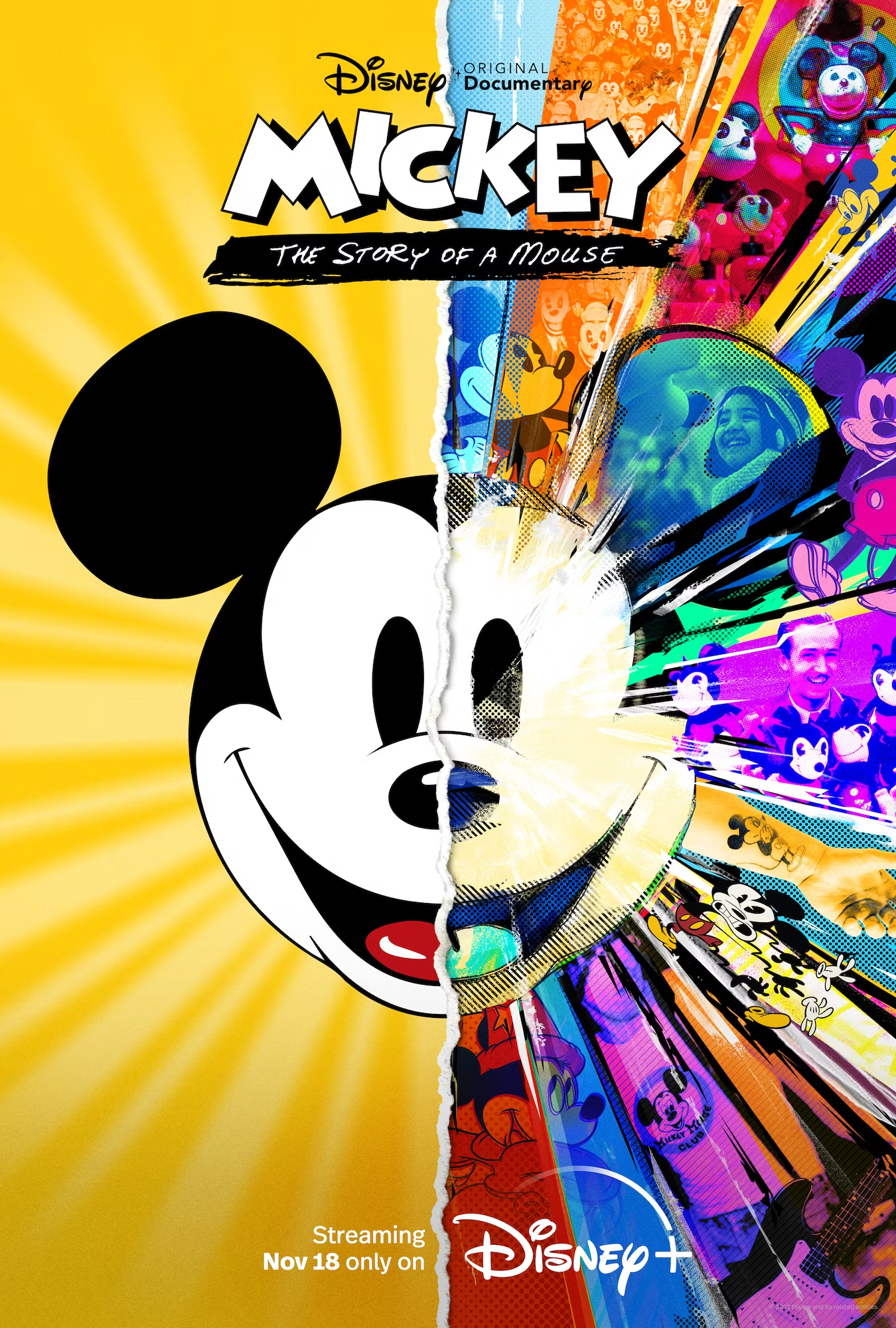 MICKEY: THE STORY OF A MOUSE, directed by Jeff Malmberg and produced by Morgan Neville, premiered on November 18th on Disney+. Here's the official trailer. (Also, from Nov. 3–8, the movie was also screened at San Francisco Film Festival.)
In my role as a cultural semiotician and historian, I'm a talking head in this documentary that "explores Mickey's significance, getting to the core of what Mickey's cultural impact says about each of us and about our world." I was interviewed by Jeff in Brooklyn, in December 2019.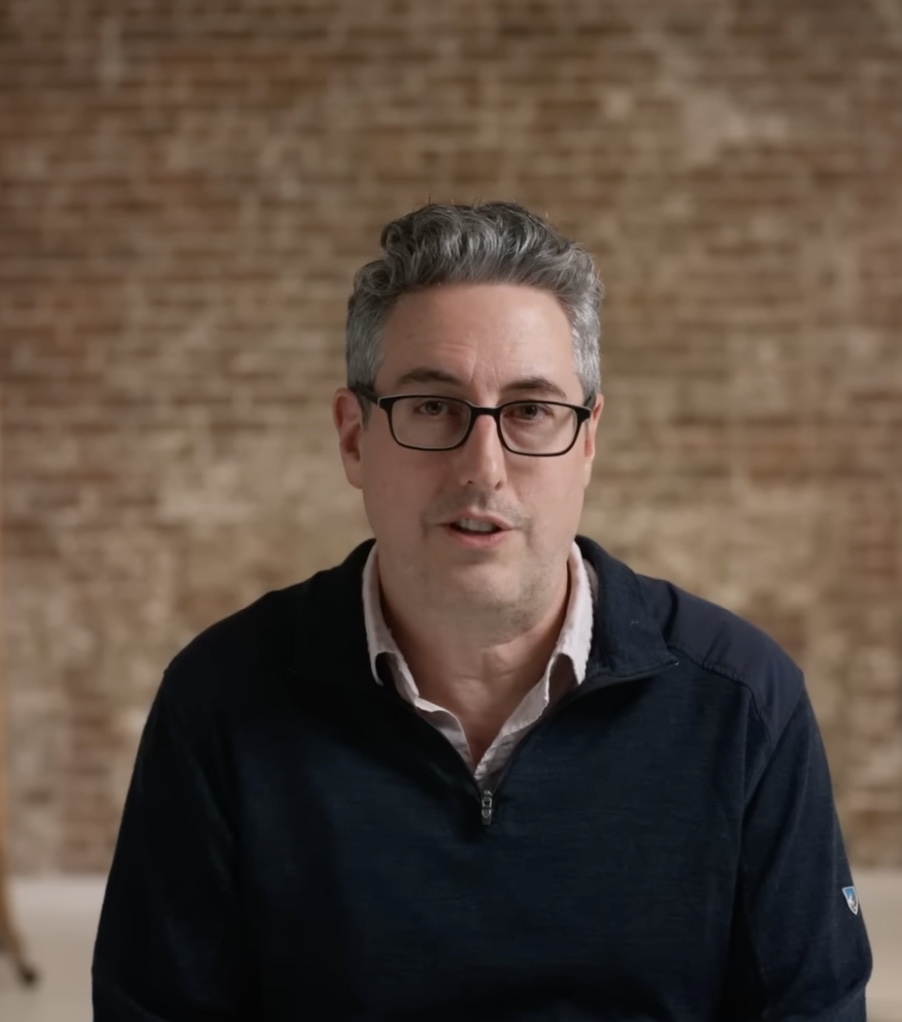 PS: At the prompting of Jeff and Meghan, in 2020 I embarked on a deep-dive course of research and analysis that resulted in the HILOBROW series TAKING THE MICKEY.
*
To see what we've published at the SEMIOVOX website during 4Q2022, please take a look below.
---
LOST OBJECTS BOOK
---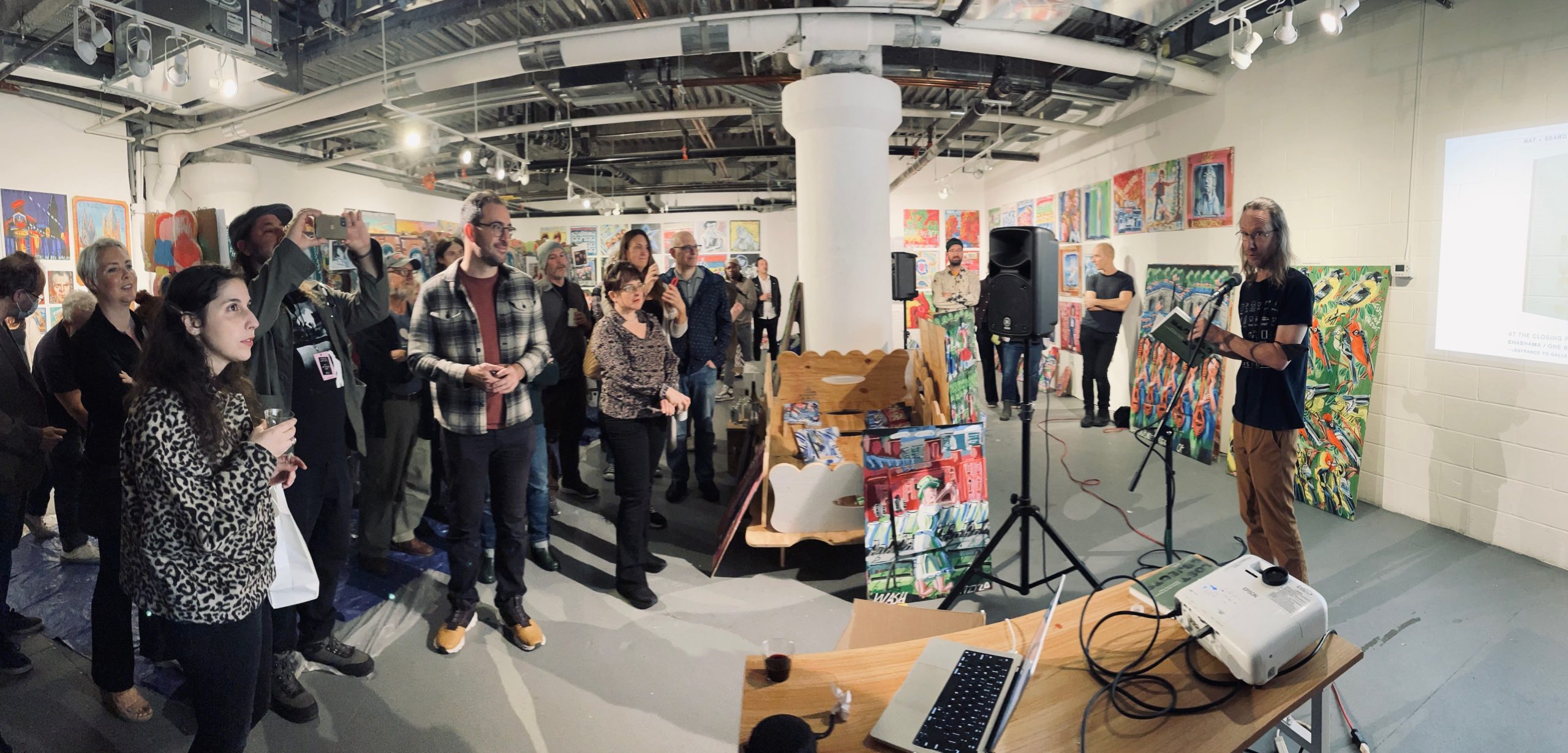 LOST OBJECTS: 50 STORIES ABOUT THE THINGS WE MISS AND WHY THEY MATTER (Hat & Beard Press, ed. Josh Glenn and Rob Walker), a book that evolved from narratives and illustrations first published here at HILOBROW, had a "soft launch" in September. For publicity that the book has received during 4Q2022, please see below.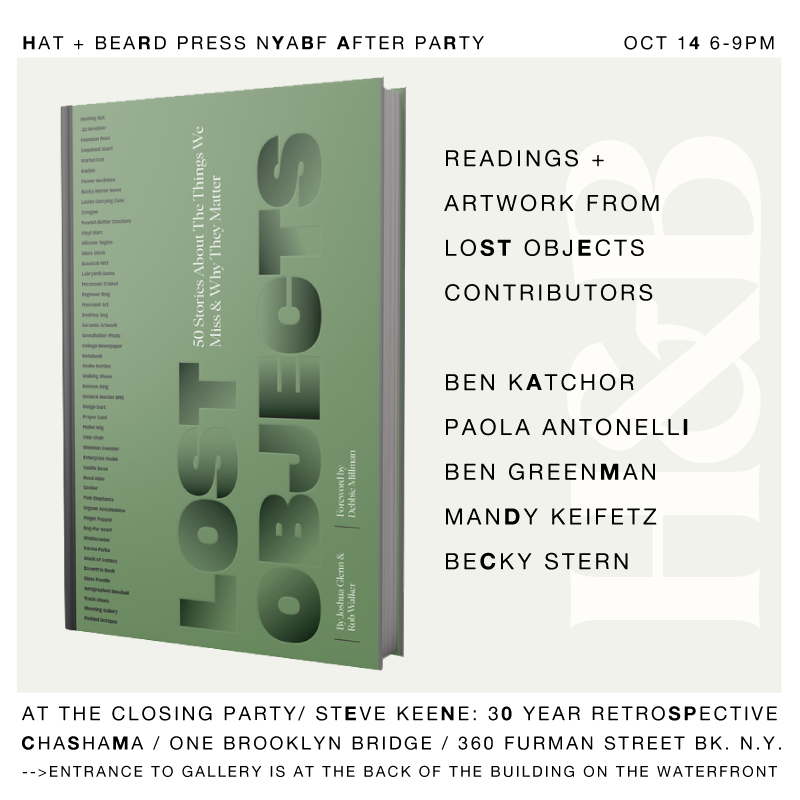 The October 14th Lost Objects event — which took place within a jam-packed, Hat & Beard Press-sponsored New York Art Book Fair afterparty at the ChaShaMa gallery in Brooklyn Heights — was a blast. Rob and I are grateful to the event's talent: Ben Katchor, Paola Antonelli, Ben Greenman, Mandy Keifetz, and Becky Stern. [More 10/14/22 LO event photos.]
PS: In October, HILOBROW published Gary Panter's "Stack of Comics" story and illustration, which first appeared in the Lost Objects book.
---
RADIUM AGE PROTO-SF
---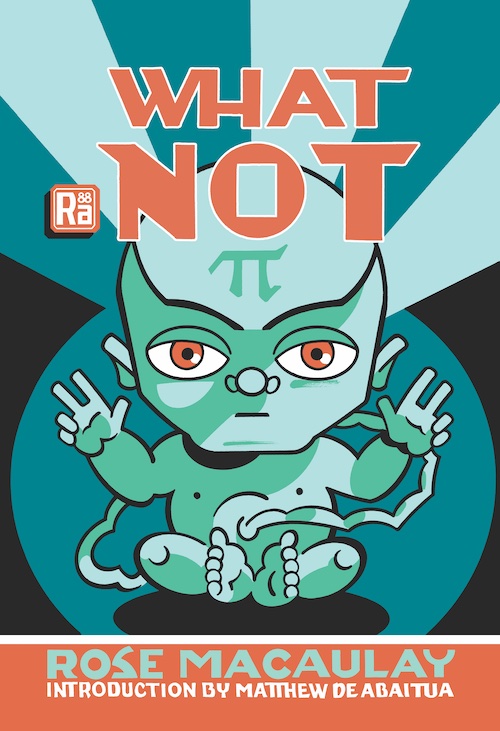 I'm editor of MIT Press's RADIUM AGE proto-sf reissue series.
During 4Q2022, we published Rose Macaulay's WHAT NOT (1918), with a new introduction by sf author/scholar and HILOBROW friend Matthew De Abaitua. "A satire of Britain after World War One, where mental improvement has its own powerful government department. A cross between Brave New World and Orwell's 'Ministry of Truth' — all delivered with a sly wit and arch tongue." — Philippa Levine, Walter Prescott Webb Chair in History and Ideas, University of Texas at Austin.
Also during 4Q2022, I worked closely with the MITP team to put the final touches on these five 2023 titles:
During 4Q2022, HILOBROW published RADIUM AGE 2022, a post capturing all RADIUM AGE series publications, reviews and publicity, ongoing research, and serializations from 2022.
Additional series info here.
---
HILOBROW
---
HILOBROW is published by King Mixer LLC; I'm the editor. To see what we've published lately, please check out the HILOBROW 4Q2022 post. Here, I'll just mention a couple of highlights.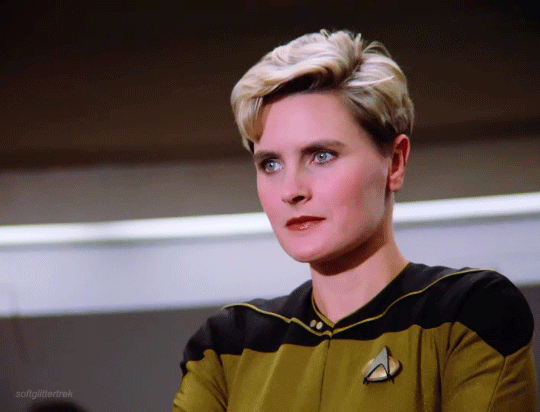 During 4Q2022, we published the series KILL YOUR ENTHUSIASM. Twenty-five HILOBROW friends, regulars, and newcomers eulogized favorite dead TV characters. Here's a sampling of the lineup:
Lynn Peril on PETE DUEL | Miranda Mellis on LISA KIMMEL FISHER | Trav SD on COL. HENRY BLAKE | Catherine Christman on MRS. LANDINGHAM | Kevin J. Walsh on YEOMAN JANICE RAND.
Heather Quinlan is the KILL YOUR ENTHUSIASM series editor. She is very grateful to the series' contributors, many of whom donated their honoraria to Covenant House, which provides housing and supportive services to youth facing homelessness.
*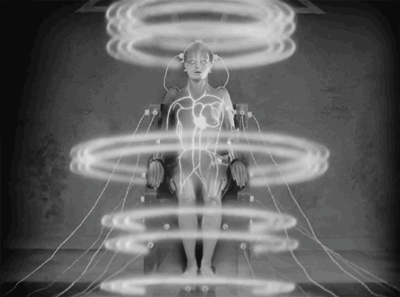 I wrapped up the weekly series RADIUM AGE TIMELINE — notes towards a comprehensive account of the emerging science fiction genre's 1900–1935 era. Here's the 4Q2022 lineup:
1924 | 1925 | 1926 | 1927 | 1928 | 1929 | 1930 | 1931 | 1932 | 1933 | [1934 | 1935]. (The brackets, here, indicate "interregnum" years — i.e., periods of overlap between sf's Radium Age and its Scientific Romance and so-called Golden Age eras.)
*
What's coming up at HILOBROW? See SNEAK PEEK 1Q2023.
---
SEMIOVOX.COM
---
SEMIOVOX, my branding consultancy's eponymous website, is published by SEMIOVOX LLC; I'm the editor. Here's what we published during 4Q2022.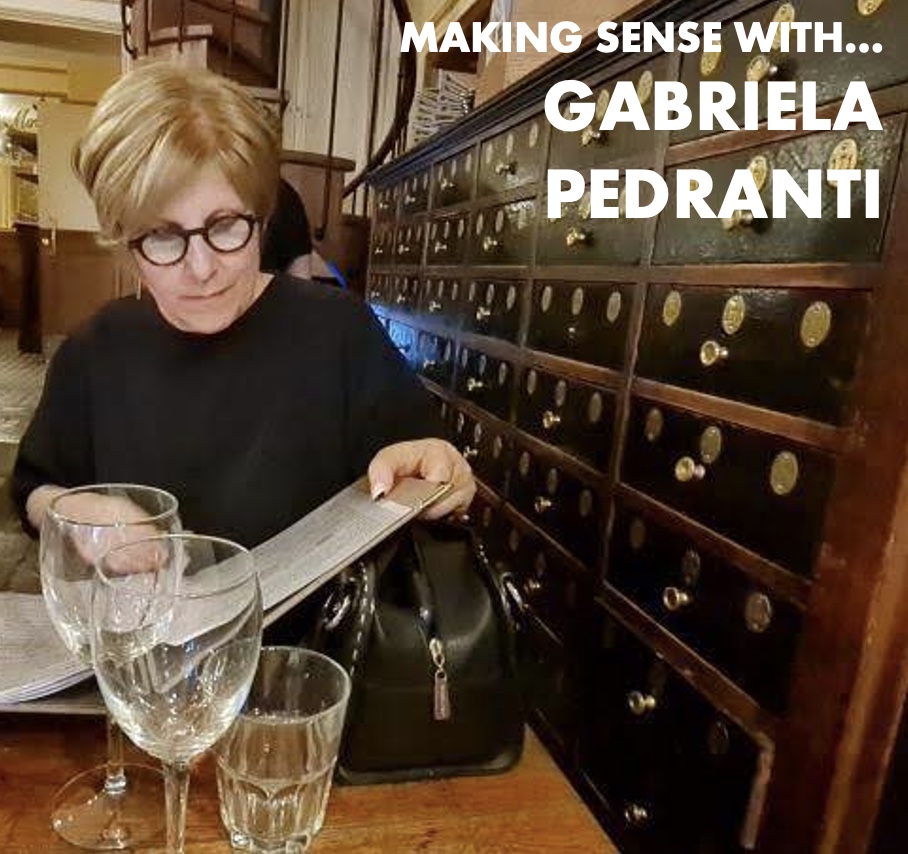 In November, SEMIOVOX began publishing MAKING SENSE WITH…, a new series of Q&As dedicated to understanding what makes semioticians tick. I've persuaded a couple dozen (so far) of my commercial-semiotics colleagues from around the world to answer the same 10 questions. Here's the 4Q2022 lineup:
SAMUEL GRANGE (France) | GABRIELA PEDRANTI (Spain) | CHARLES LEECH (Canada) | HAMSINI SHIVAKUMAR (India) | CHRIS ARNING (England) | LUCA MARCHETTI (France) | MALCOLM EVANS (England) | JOSH GLENN (USA).
Excerpt from my own Q&A:
As a "semiotician" — it was a long time before I'd apply that moniker to myself, and I continue to do so self-consciously — I am utterly un-credentialed. I learned on the job. But perhaps that's my superpower?
*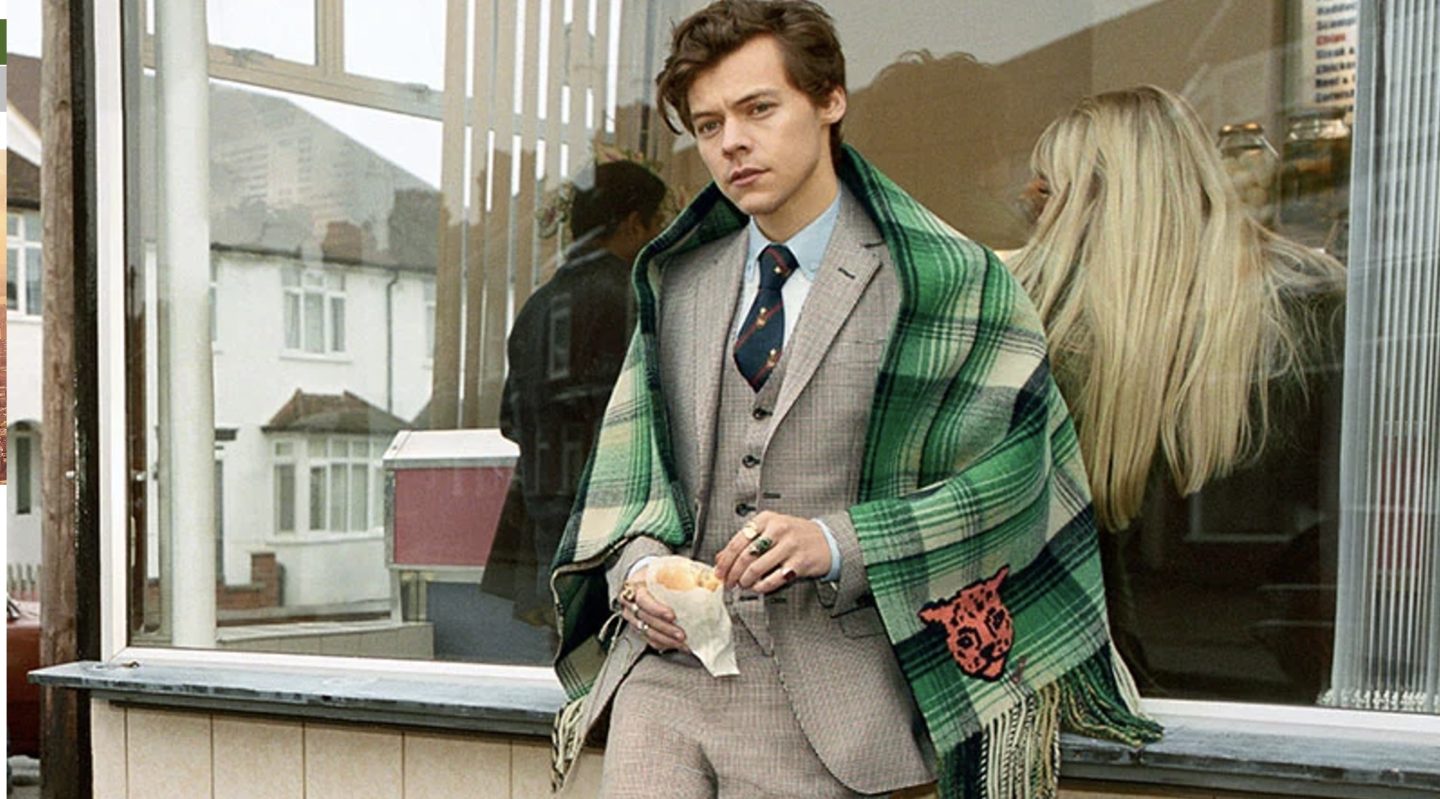 Also during 4Q2022, SEMIOVOX continued to offer glimpses into various audits we've done — via installments in the series CODE-X. Recent CODE-X installments include:
KICK BACK | MAGICAL MYSTERY | NOMAD LIFE | MEANING QUEST | OUTLAW TRIBE | FREAK FLAG | ENJOY THE UNUSUAL | FERAL & FELINE | BREAK OUT | GET GRANULAR | WABI SABI | COMBAT READY | SAMURAI STYLE | CODE BREAKER | ANTIHERO.
---
BEST ADVENTURES
---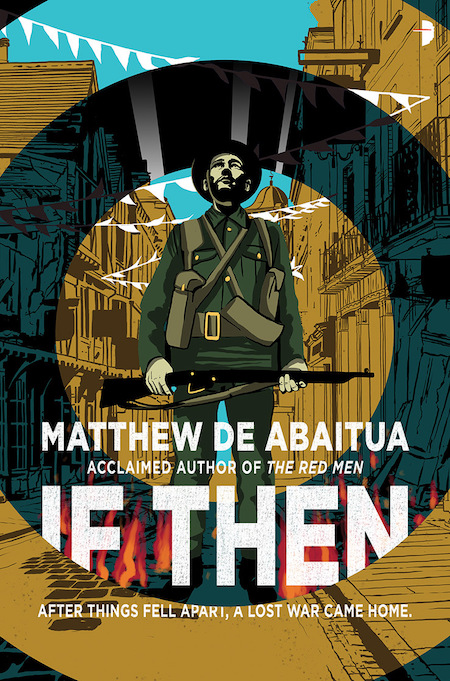 During 4Q2022, I continued to post one installment per week to a series dedicated to identifying the 75 BEST HADRON AGE SCI-FI ADVENTURES — which is to say, from 2004–2023. The 4Q2022 series lineup includes the following installments:
Alix E. Harrow's THE TEN THOUSAND DOORS OF JANUARY | David Mitchell's CLOUD ATLAS | Charles Stross's ACCELERANDO | Kim Stanley Robinson's GALILEO'S DREAM | James S.A. Corey's LEVIATHAN WAKES | Iain M. Banks's THE HYDROGEN SONATA | John Scalzi's REDSHIRTS | Madeline Ashby's VN | Brian K. Vaughan with Marcos Martín and Muntsa Vicente's THE PRIVATE EYE | Margaret Atwood's MADDADAM | M.R. Carey's THE GIRL WITH ALL THE GIFTS | Emily St. John Mandel's STATION ELEVEN | Matthew De Abaitua's IF THEN.
---
WRITING
---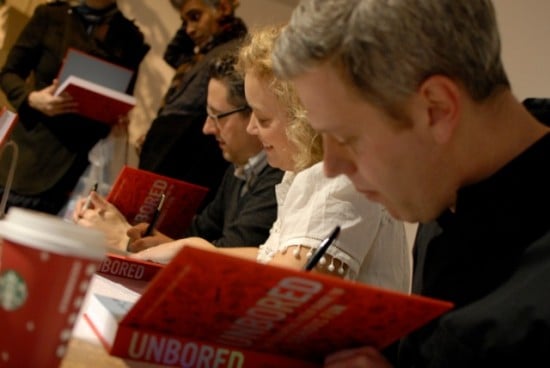 In addition to the various series mentioned above, not to mention an introduction and afterword I wrote for two forthcoming RADIUM AGE titles, during 4Q2022 I published the following here at HILOBROW:
IN CAHOOTS is a short series offering anecdotes and advice from my creative career. Excerpt: "A truly effective creative duo needs a John Lennon, who sprinkles genius on the work. But it also needs a Paul McCartney, who shows up every day and actually makes the work happen. Beware of the would-be John Lennons in your life!"

Here's the series lineup: GOING INDIE | MATERIAL CULTURE | COMMUNITY BUILDING | WALKING THE TIGHTROPE | OBJECT-ORIENTED | PARTNERING | CAMARADERIE.

CHUCKLES THE CLOWN is an installment in the KILL YOUR ENTHUSIASM series. Excerpt: "We can't help but laugh along with [Mary], and at her, as she attempts to keep not merely a straight face but a somber one. At the same time, this is a moment of growth for Mary; her narrow worldview is widening."

"astronaut wearing glasses reading book" (7/24/22). Click for larger version.

JOSH'S MIDJOURNEY is a series featuring themed mini-collections of images that I (?) created (?) via the AI-powered app Midjourney. Excerpt: "Sure, we can train an AI to pretend that the various distinctions we humans take for granted are real and crucial, but at the end of the day an AI is — like a Radium Age superman — entirely indifferent to our petty concerns, and to nitpicking distinctions such as self/other and human/inhuman. Brr!"

Here's the series lineup: TOTORO-ZELIG | RUNNING LINES | GORILLAS vs. ROBOTS | RUN DMC AT THE BEACH | ASTRONAUTS AMONG US | DANGEROUS VISIONS | GENIUS OF WORKS | MASHUPS | TANTALIZING TEXTURES | MOSHPITS | WTF.
---
UNBORED
---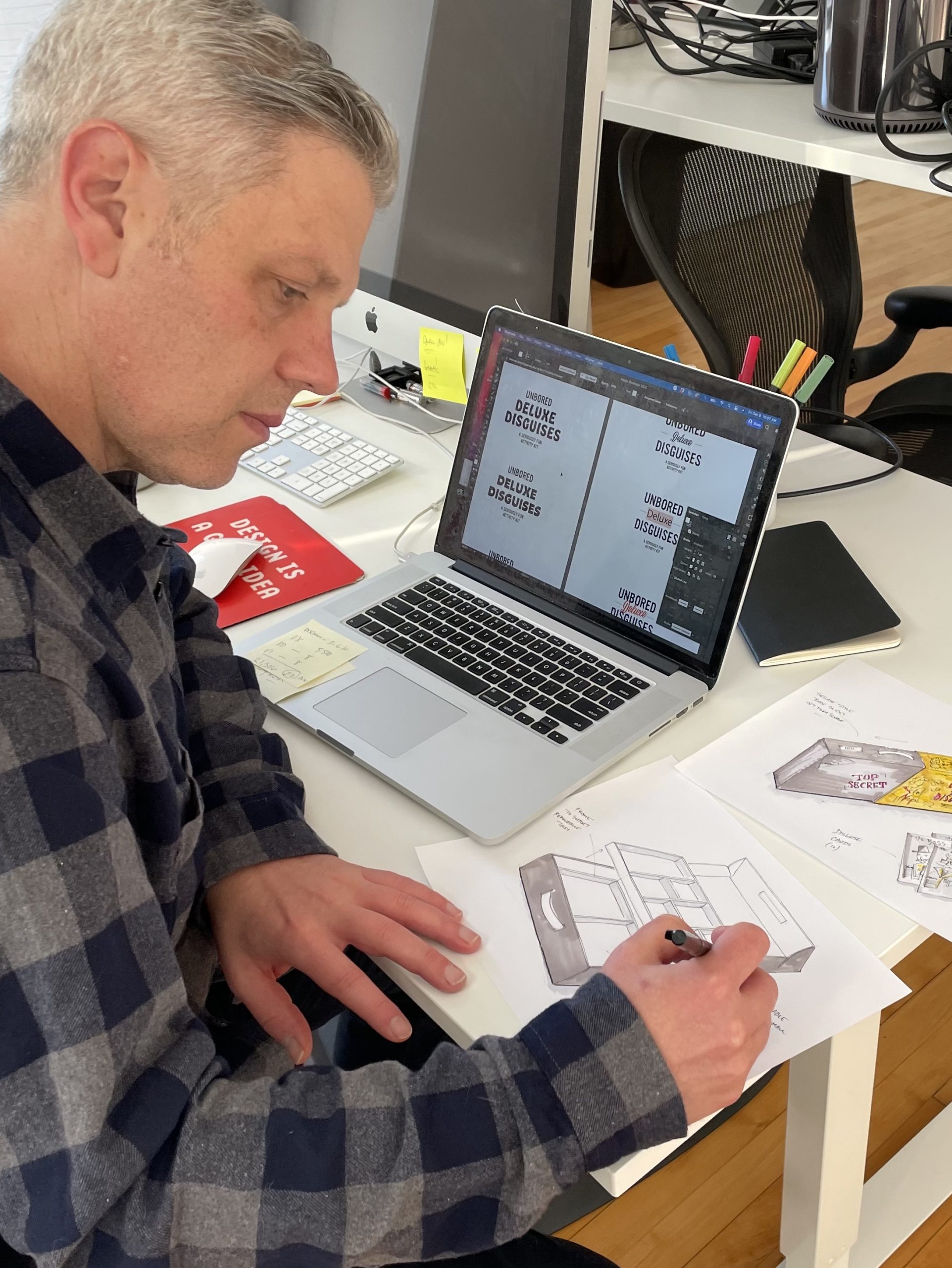 During 4Q2022, I reunited with UNBORED collaborators Elizabeth Foy Larsen and Tony Leone to begin work on a new family activity kit for the "brainy toy and game" company Mindware — our sixth kit! (See the first five here.) More info on the DELUXE DISGUISE KIT to come….
---
CROSSCURRENTS
---
EVENTS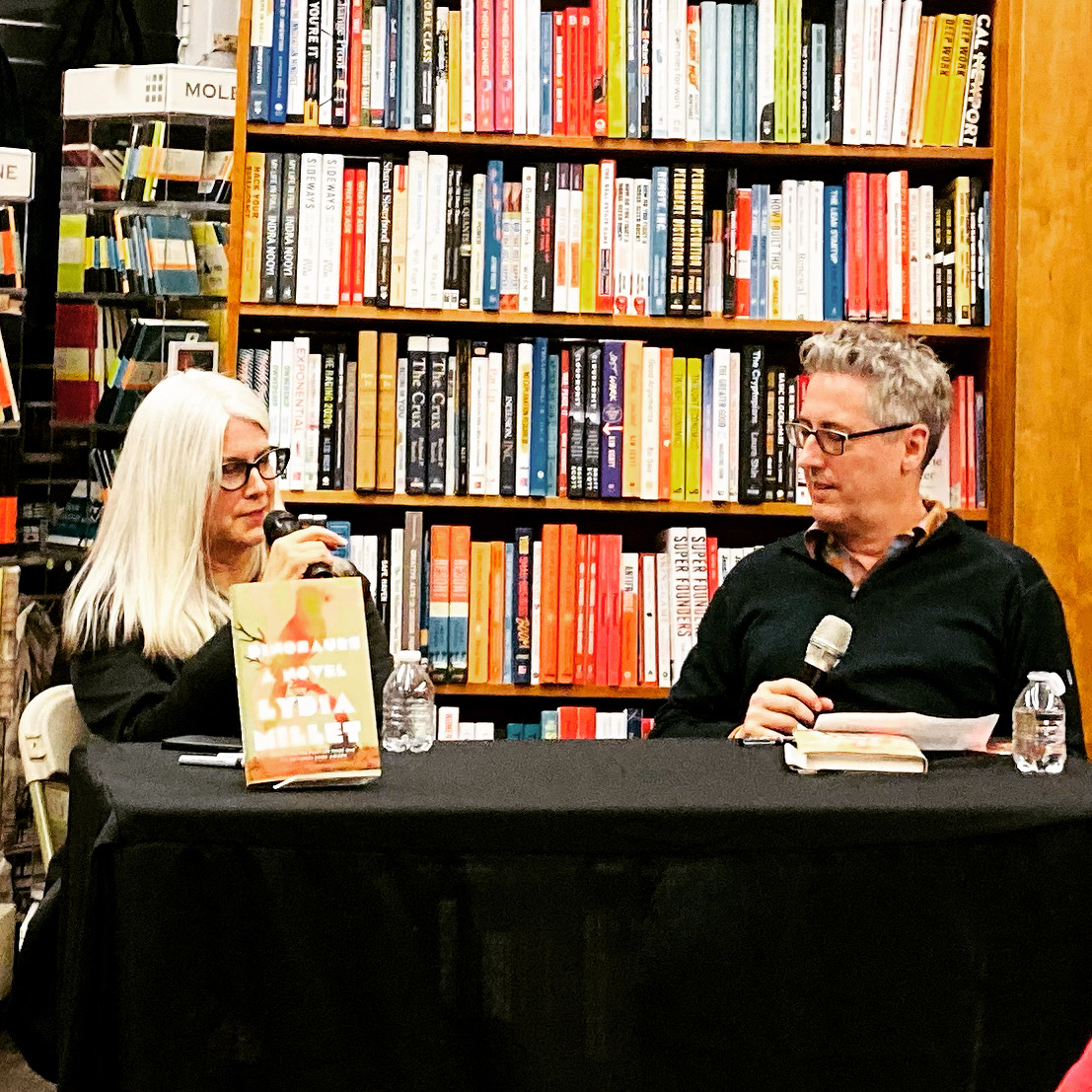 Lydia Millet appeared at the Harvard Book Store in October, to promote her excellent new novel, Dinosaurs (W.W. Norton). I served as Lydia's interlocutor. We've known each other for years, but this is the first time we'd ever met in person.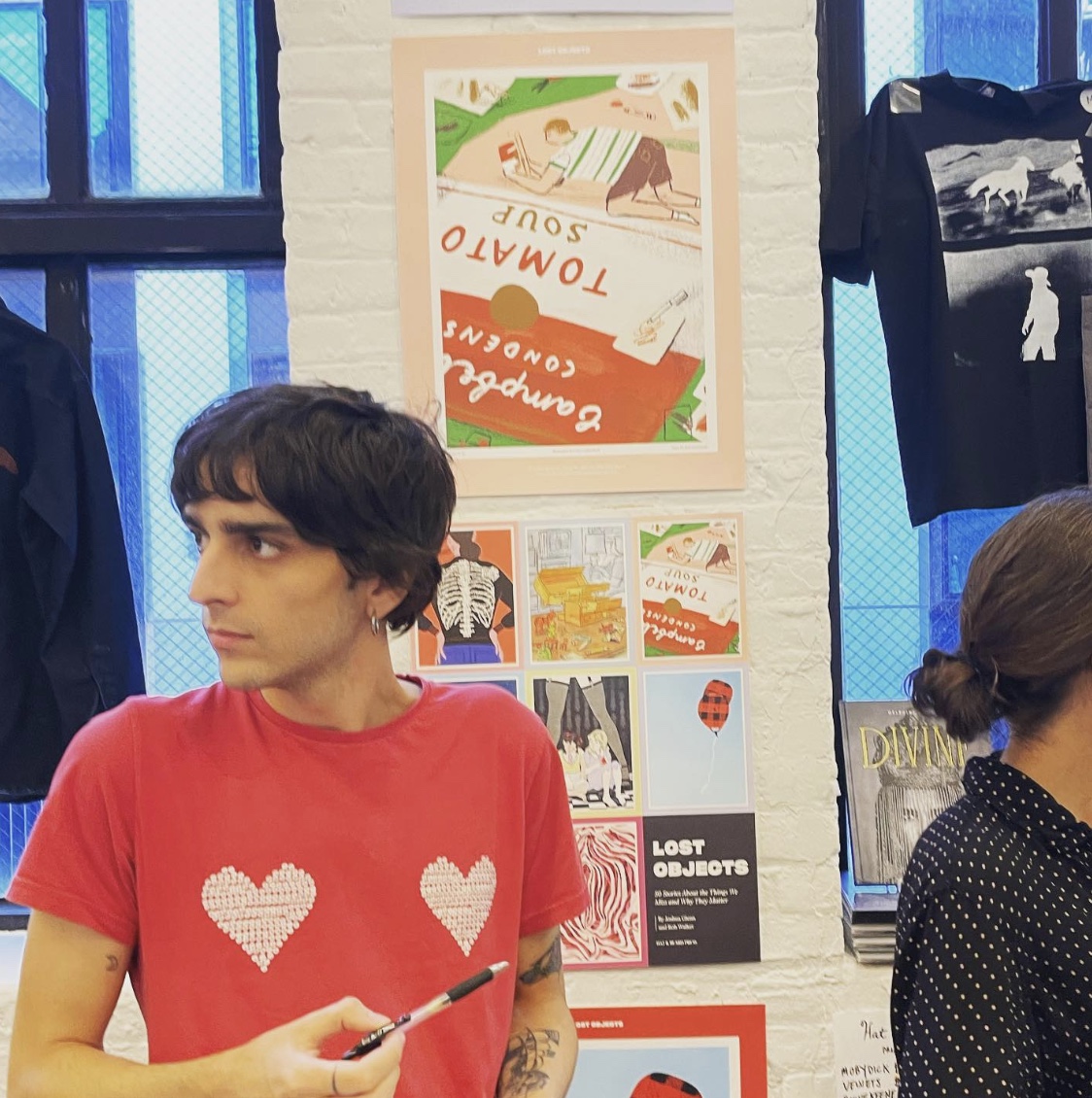 As mentioned above, it was fun to attend the Lost Objects event in New York, and also to hang out at with J.C. Gabel and crew at Hat & Beard's NYABF booth.
MIT PRESS RADIUM AGE
Since we launched in March, the MIT Press's RADIUM AGE series has received some nice publicity. Here are a few 4Q2022 examples.
The MIT Press has placed advertisements for the Radium Age series in the New York Review of Books, Harper's, and elsewhere.
Here's a review — from the book-review site Foreword — of our edition of Cicely Hamilton's Theodore Savage. "The writing is brilliant, nuanced, and deep. No aspect of the hellish aftermath of scientific warfare is unexplored. […] A terrifying and prescient science fiction novel that's unflinching in its portrayal of the fragile scaffolding that supports 'civilized' society.

"An exceptionally entertaining book with a serious subtext… Hopkins longed to dismantle what we now call systemic racism, in part by stressing our common humanity." — from Michael Dirda's Dec. 21 Washington Post review of MITP's edition of Pauline Hopkins's One Blood.

Khadija Coxon, my editor at McGill Queen's University Press, was kind enough to send me a photo from an exhibit at Queen's University, where Special Collections has mounted an exhibit about female proto-sf authors.
LOST OBJECTS
Lost Objects has continued to receive nice publicity during 4Q2022. Here are a few examples:
In the November 5th issue of AIR MAIL, Graydon Carter's "digital weekly for the world citizen," deputy editor Michael Hainey named Lost Objects one of the issue's Recommended Reads. Here's an excerpt: "These micro-tales are the best of the short confessional. They leave you with that same wonderful feeling you sometimes get on one of those special nights in the corner of a bar with a few friends…."

In the October 12 issue of THE DAILY HELLER, legendary designer Scott Heller interviewed Josh and Rob about Lost Objects. Heller also had this to say about Lost Objects: "Filled with exotic and eccentric things, this book proves that discarding hoarded items is not always the best way to take existential control of our lives."

10/27/22 Instagram post from Joe Alterio

Rob and I are grateful to the dozens of Lost Objects contributors who have been posting about the book to Instagram lately. Here's the LOST OBJECTS feed.
All LOST OBJECTS reviews and press from 2022 here.
---
GO WEST
---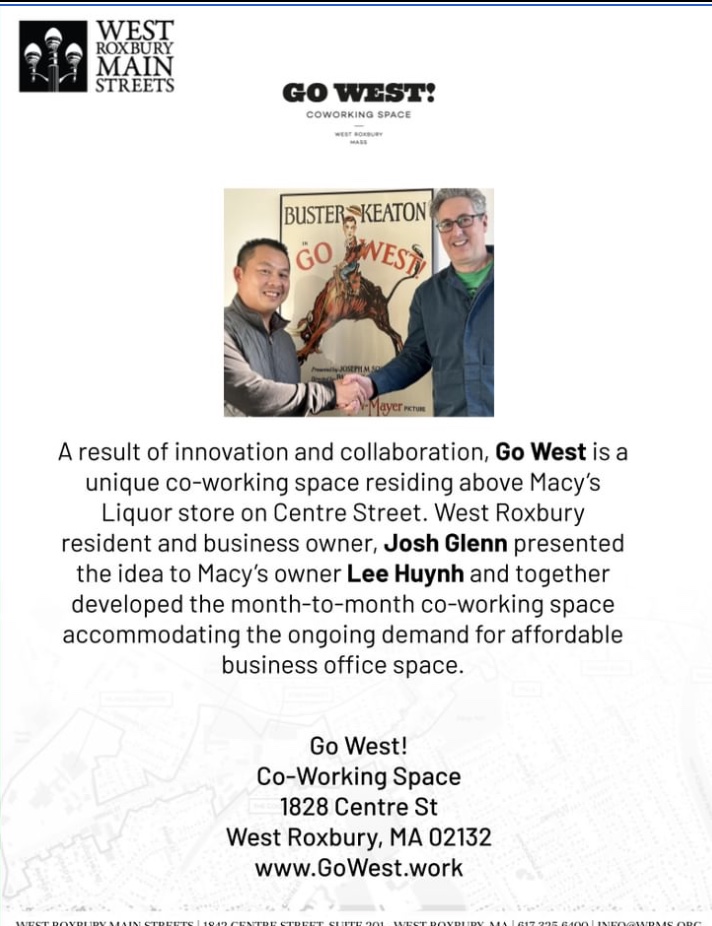 I continue to oversee operations at GO WEST, the coworking space that I cofounded in Boston's West Roxbury neighborhood. It's a pleasure to share an office with friends and collaborators Tony Leone, Rick Pinchera, and (for a few hours each week) James Parker. Above: From a 12/22 West Roxbury Main Streets social-media feature on "Centre Street's Second Floor."
---
TAKING IT EASY
---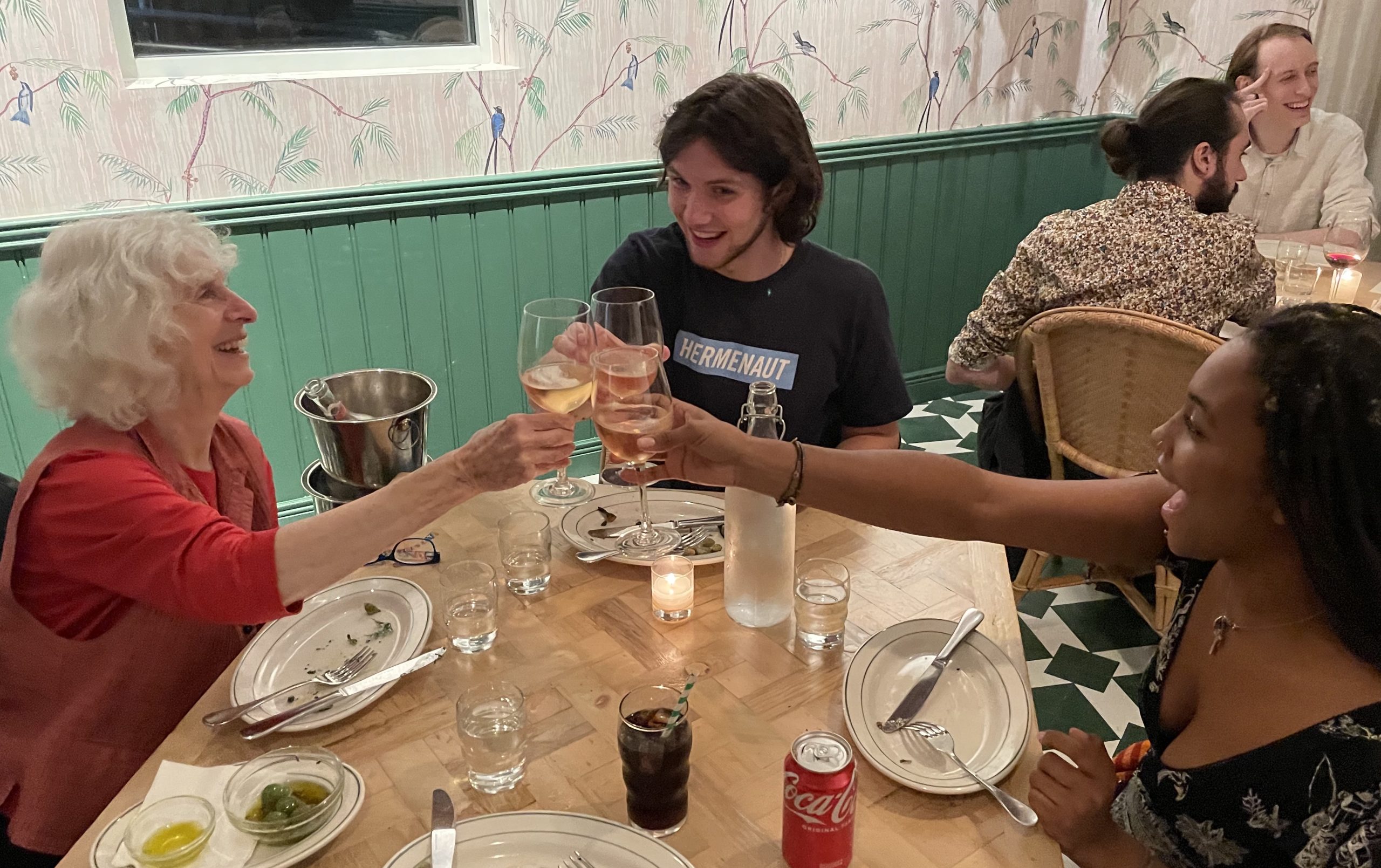 My October trip to New York wasn't just about Lost Objects. It was also about hanging out with Max and Diana, and my mother too.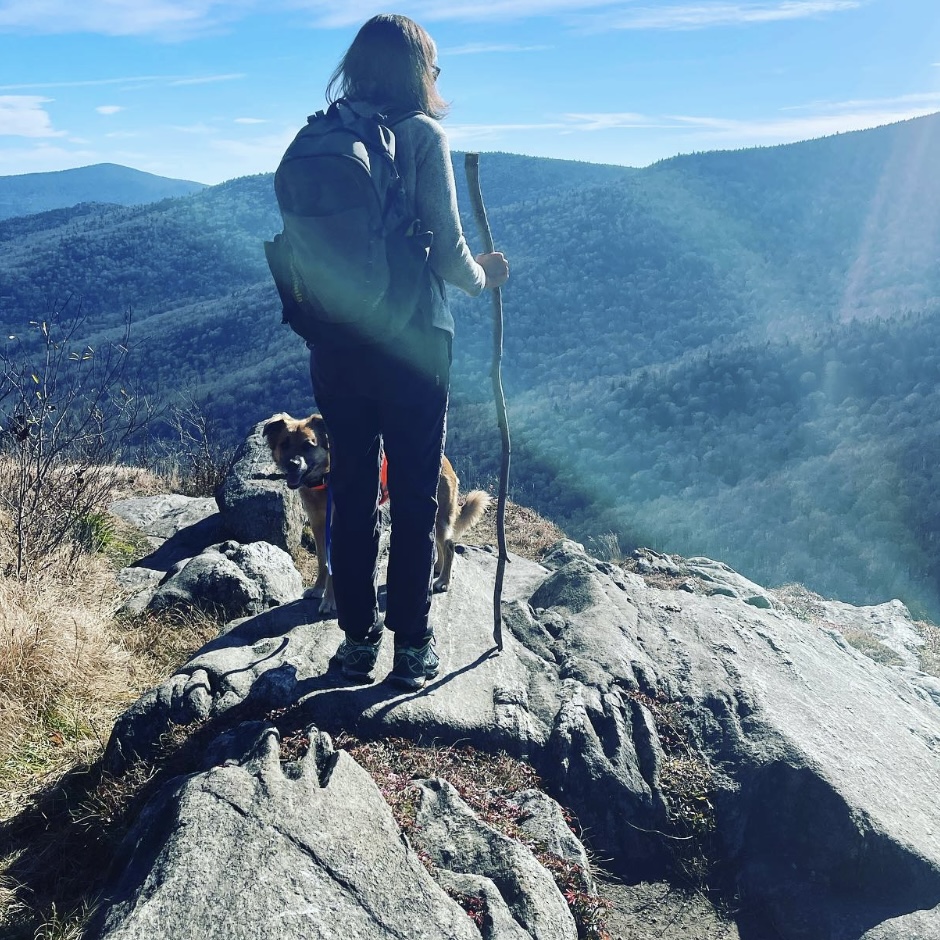 In October and November, Susan and I enjoyed hiking and puttering around Vermont.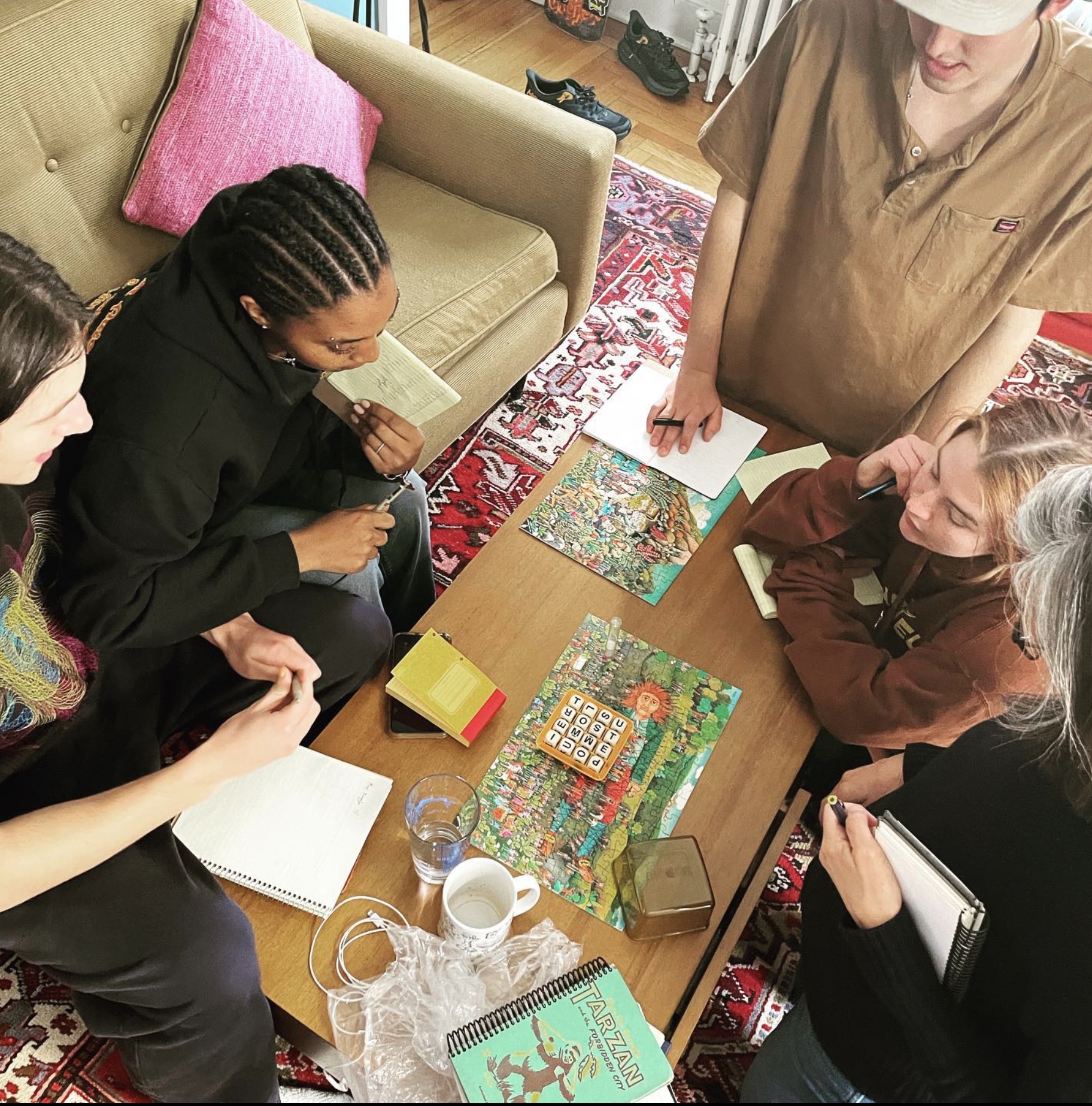 In November, we had a full house for a solid week: Sam and Kayla, Max and Diana. So fun!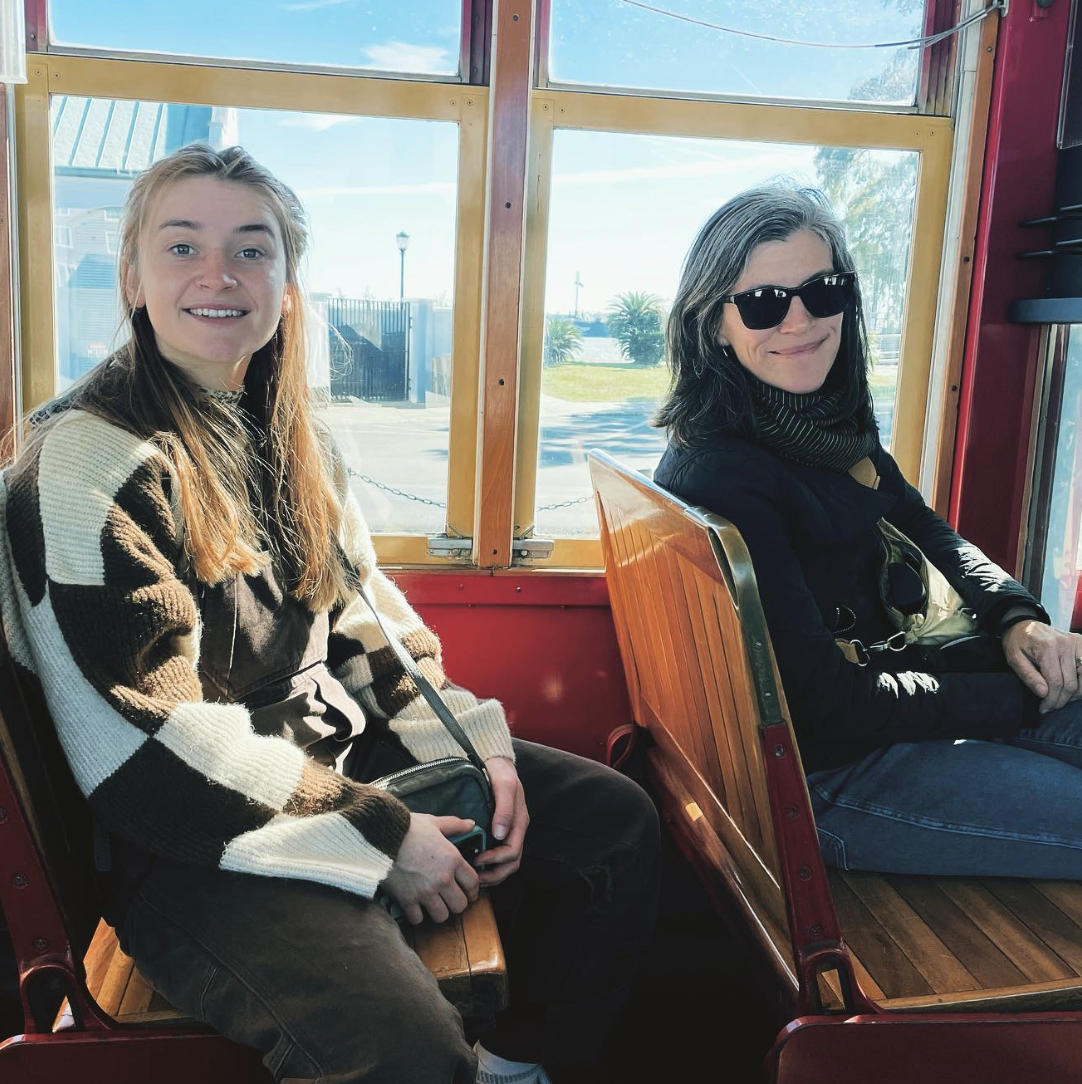 In December, Susan and I spent several days in New Orleans with Sam and Kayla — and visiting with Rob Walker, too.
***
On to 1Q2023…
MORE HYPOCRISY: 2010 | 2011 | 2012 | 2013 | 2014 | 2015 | 2016 | 2017 | 2018 | 2019 | 2020 | 2021 | 2022 | 1Q2023.