The Machine Stops (7)
By: E.M. Forster
August 27, 2015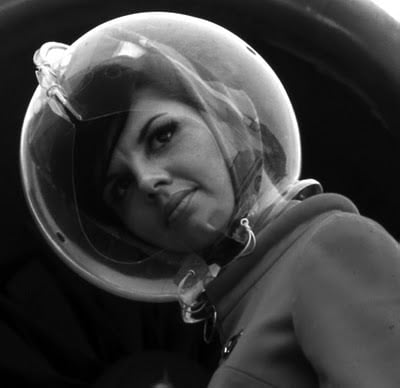 HiLoBooks is pleased to serialize E.M. Forster's 1909 novella The Machine Stops. Published between the author's much more famous works A Room With A View and Howards End, science fiction scholars remind us that The Machine Stops predicted the Internet and instant messaging… as well as a WALL-E-type dystopia.
ALL INSTALLMENTS SO FAR
***
CHAPTER II: THE MENDING APPARATUS
"Lucky for me that it was a hollow. For the air began to fall back into it and to fill it as water fills a bowl. I could crawl about. Presently I stood. I breathed a mixture, in which the air that hurts predominated whenever I tried to climb the sides. This was not so bad. I had not lost my tabloids and remained ridiculously cheerful, and as for the Machine, I forgot about it altogether. My one aim now was to get to the top, where the ferns were, and to view whatever objects lay beyond.
"I rushed the slope. The new air was still too bitter for me and I came rolling back, after a momentary vision of something grey. The sun grew very feeble, and I remembered that he was in Scorpio — I had been to a lecture on that too. If the sun is in Scorpio, and you are in Wessex, it means that you must be as quick as you can, or it will get too dark. (This is the first bit of useful information I have ever got from a lecture, and I expect it will be the last.) It made me try frantically to breathe the new air, and to advance as far as I dared out of my pond. The hollow filled so slowly. At times I thought that the fountain played with less vigour. My respirator seemed to dance nearer the earth; the roar was decreasing."
He broke off.
"I don't think this is interesting you. The rest will interest you even less. There are no ideas in it, and I wish that I had not troubled you to come. We are too different, mother."
She told him to continue.
"It was evening before I climbed the bank. The sun had very nearly slipped out of the sky by this time, and I could not get a good view. You, who have just crossed the Roof of the World, will not want to hear an account of the little hills that I saw — low colourless hills. But to me they were living and the turf that covered them was a skin, under which their muscles rippled, and I felt that those hills had called with incalculable force to men in the past, and that men had loved them. Now they sleep — perhaps for ever. They commune with humanity in dreams. Happy the man, happy the woman, who awakes the hills of Wessex. For though they sleep, they will never die."
His voice rose passionately.
"Cannot you see, cannot all you lecturers see, that it is we that are dying, and that down here the only thing that really lives in the Machine? We created the Machine, to do our will, but we cannot make it do our will now. It was robbed us of the sense of space and of the sense of touch, it has blurred every human relation and narrowed down love to a carnal act, it has paralysed our bodies and our wills, and now it compels us to worship it. The Machine develops – but not on our lies. The Machine proceeds – but not to our goal. We only exist as the blood corpuscles that course through its arteries, and if it could work without us, it would let us die. Oh, I have no remedy – or, at least, only one – to tell men again and again that I have seen the hills of Wessex as Ælfrid saw them when he overthrew the Danes.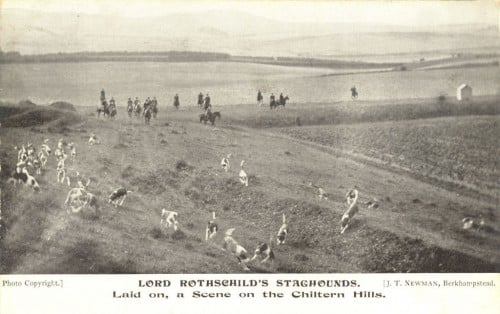 "So the sun set. I forgot to mention that a belt of mist lay between my hill and other hills, and that it was the colour of pearl."
He broke off for the second time.
"Go on," said his mother wearily.
He shook his head.
"Go on. Nothing that you say can distress me now. I am hardened."
"I had meant to tell you the rest, but I cannot: I know that I cannot: good-bye."
Vashti stood irresolute. All her nerves were tingling with his blasphemies. But she was also inquisitive.
"This is unfair," she complained. "You have called me across the world to hear your story, and hear it I will. Tell me — as briefly as possible, for this is a disastrous waste of time — tell me how you returned to civilization."
"Oh — that!" he said, starting. "You would like to hear about civilization. Certainly. Had I got to where my respirator fell down?"
"No — but I understand everything now. You put on your respirator, and managed to walk along the surface of the earth to a vomitory, and there your conduct was reported to the Central Committee."
"By no means."
He passed his hand over his forehead, as if dispelling some strong impression. Then, resuming his narrative, he warmed to it again.
"My respirator fell about sunset. I had mentioned that the fountain seemed feebler, had I not?"
"Yes."
"About sunset, it let the respirator fall. As I said, I had entirely forgotten about the Machine, and I paid no great attention at the time, being occupied with other things. I had my pool of air, into which I could dip when the outer keenness became intolerable, and which would possibly remain for days, provided that no wind sprang up to disperse it. Not until it was too late did I realize what the stoppage of the escape implied. You see — the gap in the tunnel had been mended; the Mending Apparatus; the Mending Apparatus, was after me.
"One other warning I had, but I neglected it. The sky at night was clearer than it had been in the day, and the moon, which was about half the sky behind the sun, shone into the dell at moments quite brightly. I was in my usual place — on the boundary between the two atmospheres — when I thought I saw something dark move across the bottom of the dell, and vanish into the shaft. In my folly, I ran down. I bent over and listened, and I thought I heard a faint scraping noise in the depths.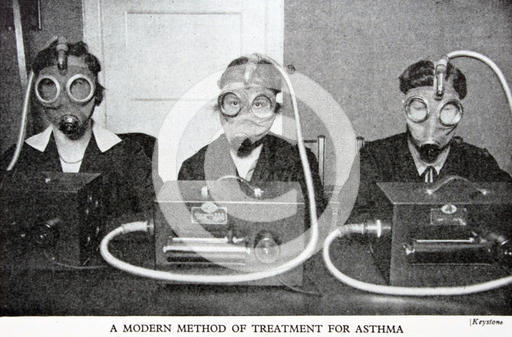 "At this — but it was too late — I took alarm. I determined to put on my respirator and to walk right out of the dell. But my respirator had gone. I knew exactly where it had fallen — between the stopper and the aperture — and I could even feel the mark that it had made in the turf. It had gone, and I realized that something evil was at work, and I had better escape to the other air, and, if I must die, die running towards the cloud that had been the colour of a pearl. I never started. Out of the shaft — it is too horrible. A worm, a long white worm, had crawled out of the shaft and was gliding over the moonlit grass.
"I screamed. I did everything that I should not have done, I stamped upon the creature instead of flying from it, and it at once curled round the ankle. Then we fought. The worm let me run all over the dell, but edged up my leg as I ran. "Help!" I cried. (That part is too awful. It belongs to the part that you will never know.) "Help!" I cried. (Why cannot we suffer in silence?) "Help!" I cried. When my feet were wound together, I fell, I was dragged away from the dear ferns and the living hills, and past the great metal stopper (I can tell you this part), and I thought it might save me again if I caught hold of the handle. It also was enwrapped, it also. Oh, the whole dell was full of the things. They were searching it in all directions, they were denuding it, and the white snouts of others peeped out of the hole, ready if needed. Everything that could be moved they brought — brushwood, bundles of fern, everything, and down we all went intertwined into hell. The last things that I saw, ere the stopper closed after us, were certain stars, and I felt that a man of my sort lived in the sky. For I did fight, I fought till the very end, and it was only my head hitting against the ladder that quieted me. I woke up in this room. The worms had vanished. I was surrounded by artificial air, artificial light, artificial peace, and my friends were calling to me down speaking-tubes to know whether I had come across any new ideas lately."
Here his story ended. Discussion of it was impossible, and Vashti turned to go.
"It will end in Homelessness," she said quietly.
"I wish it would," retorted Kuno.
"The Machine has been most merciful."
"I prefer the mercy of God."
"By that superstitious phrase, do you mean that you could live in the outer air?"
"Yes."
"Have you ever seen, round the vomitories, the bones of those who were extruded after the Great Rebellion?"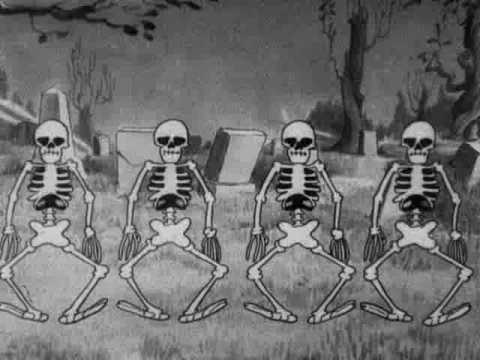 "Yes."
"They were left where they perished for our edification. A few crawled away, but they perished, too — who can doubt it? And so with the Homeless of our own day. The surface of the earth supports life no longer."
"Indeed."
"Ferns and a little grass may survive, but all higher forms have perished. Has any air-ship detected them?"
"No."
"Has any lecturer dealt with them?"
"No."
"Then why this obstinacy?"
"Because I have seen them," he exploded.
"Seen what?"
"Because I have seen her in the twilight — because she came to my help when I called — because she, too, was entangled by the worms, and, luckier than I, was killed by one of them piercing her throat."
He was mad. Vashti departed, nor, in the troubles that followed, did she ever see his face again.
NEXT INSTALLMENT | ALL INSTALLMENTS SO FAR
***
RADIUM AGE SCIENCE FICTION: "Radium Age" is HILOBROW's name for the 1904–33 era, which saw the discovery of radioactivity, the revelation that matter itself is constantly in movement — a fitting metaphor for the first decades of the 20th century, during which old scientific, religious, political, and social certainties were shattered. This era also saw the publication of genre-shattering writing by Edgar Rice Burroughs, Sax Rohmer, E.E. "Doc" Smith, Jack London, Arthur Conan Doyle, Aldous Huxley, Olaf Stapledon, Karel Čapek, H.P. Lovecraft, Charlotte Perkins Gilman, Yevgeny Zamyatin, Philip Gordon Wylie, and other pioneers of post-Verne/Wells, pre-Golden Age "science fiction." More info here.
READ GORGEOUS PAPERBACKS: HiLoBooks has reissued the following 10 obscure but amazing Radium Age science fiction novels in beautiful print editions: Jack London's The Scarlet Plague, Rudyard Kipling's With the Night Mail (and "As Easy as A.B.C."), Arthur Conan Doyle's The Poison Belt, H. Rider Haggard's When the World Shook, Edward Shanks' The People of the Ruins, William Hope Hodgson's The Night Land, J.D. Beresford's Goslings, E.V. Odle's The Clockwork Man, Cicely Hamilton's Theodore Savage, and Muriel Jaeger's The Man with Six Senses. For more information, visit the HiLoBooks homepage.
SERIALIZED BY HILOBOOKS: Jack London's The Scarlet Plague | Rudyard Kipling's With the Night Mail (and "As Easy as A.B.C.") | Arthur Conan Doyle's The Poison Belt | H. Rider Haggard's When the World Shook | Edward Shanks' The People of the Ruins | William Hope Hodgson's The Night Land | J.D. Beresford's Goslings | E.V. Odle's The Clockwork Man | Cicely Hamilton's Theodore Savage | Muriel Jaeger's The Man With Six Senses | Jack London's "The Red One" | Philip Francis Nowlan's Armageddon 2419 A.D. | Homer Eon Flint's The Devolutionist | W.E.B. DuBois's "The Comet" | Edgar Rice Burroughs's The Moon Men | Charlotte Perkins Gilman's Herland | Sax Rohmer's "The Zayat Kiss" | Eimar O'Duffy's King Goshawk and the Birds | Frances Hodgson Burnett's The Lost Prince | Morley Roberts's The Fugitives | Helen MacInnes's The Unconquerable | Geoffrey Household's Watcher in the Shadows | William Haggard's The High Wire | Hammond Innes's Air Bridge | James Branch Cabell's Jurgen | John Buchan's "No Man's Land" | John Russell's "The Fourth Man" | E.M. Forster's "The Machine Stops" | John Buchan's Huntingtower | Arthur Conan Doyle's When the World Screamed | Victor Bridges' A Rogue By Compulsion | Jack London's The Iron Heel | H. De Vere Stacpoole's The Man Who Lost Himself | P.G. Wodehouse's Leave It to Psmith | Richard Connell's "The Most Dangerous Game" | Houdini and Lovecraft's "Imprisoned with the Pharaohs" | Arthur Conan Doyle's "The Sussex Vampire".
ORIGINAL FICTION: HILOBROW has serialized three novels: James Parker's The Ballad of Cocky The Fox ("a proof-of-concept that serialization can work on the Internet" — The Atlantic); Karinne Keithley Syers's Linda Linda Linda (which includes original music); and Robert Waldron's roman à clef The School on the Fens. We also publish original stories and comics. These include: Matthew Battles's stories "Gita Nova", "Makes the Man," "Imago," "Camera Lucida," "A Simple Message", "Children of the Volcano", "The Gnomon", "Billable Memories", "For Provisional Description of Superficial Features", "The Dogs in the Trees", "The Sovereignties of Invention", and "Survivor: The Island of Dr. Moreau"; several of these later appeared in the collection The Sovereignties of Invention | Peggy Nelson's "Mood Indigo", "Top Kill Fail", and "Mercerism" | Annalee Newitz's "The Great Oxygen Race" | Flourish Klink's Star Trek fanfic "Conference Comms" | Charlie Mitchell's "A Fantasy Land" | Charlie Mitchell's "Sentinels" | Joshua Glenn's "The Lawless One", and the mashup story "Zarathustra vs. Swamp Thing" | Adam McGovern and Paolo Leandri's Idoru Jones comics | John Holbo's "Sugarplum Squeampunk" | "Another Corporate Death" (1) and "Another Corporate Death" (2) by Mike Fleisch | Kathryn Kuitenbrouwer and Frank Fiorentino's graphic novel "The Song of Otto" (excerpt) | John Holbo's graphic novel On Beyond Zarathustra (excerpt) | "Manoj" and "Josh" by Vijay Balakrishnan | "Verge" by Chris Rossi, and his audio novel Low Priority Hero | EPIC WINS: THE ILIAD (1.408-415) by Flourish Klink | EPIC WINS: THE KALEVALA (3.1-278) by James Parker | EPIC WINS: THE ARGONAUTICA (2.815-834) by Joshua Glenn | EPIC WINS: THE MYTH OF THE ELK by Matthew Battles | TROUBLED SUPERHUMAN CONTEST: Charles Pappas, "The Law" | CATASTROPHE CONTEST: Timothy Raymond, "Hem and the Flood" | TELEPATHY CONTEST: Rachel Ellis Adams, "Fatima, Can You Hear Me?" | OIL SPILL CONTEST: A.E. Smith, "Sound Thinking | LITTLE NEMO CAPTION CONTEST: Joe Lyons, "Necronomicon" | SPOOKY-KOOKY CONTEST: Tucker Cummings, "Well Marbled" | INVENT-A-HERO CONTEST: TG Gibbon, "The Firefly" | FANFICTION CONTEST: Lyette Mercier's "Sex and the Single Superhero"