The Machine Stops (1)
By: E.M. Forster
July 16, 2015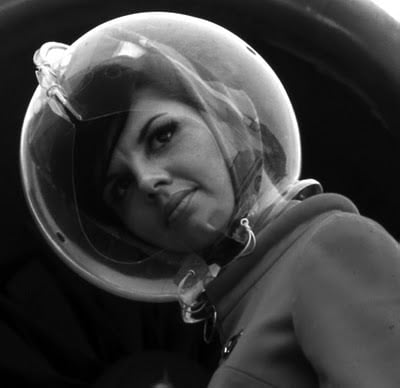 HiLoBooks is pleased to serialize E.M. Forster's 1909 novella The Machine Stops. Published between the author's much more famous works A Room With A View and Howards End, science fiction scholars remind us that The Machine Stops predicted the Internet and instant messaging… as well as a WALL-E-type dystopia.
ALL INSTALLMENTS SO FAR
***
CHAPTER I: THE AIR-SHIP
Imagine, if you can, a small room, hexagonal in shape, like the cell of a bee. It is lighted neither by window nor by lamp, yet it is filled with a soft radiance. There are no apertures for ventilation, yet the air is fresh. There are no musical instruments, and yet, at the moment that my meditation opens, this room is throbbing with melodious sounds. An armchair is in the centre, by its side a reading-desk — that is all the furniture. And in the armchair there sits a swaddled lump of flesh— a woman, about five feet high, with a face as white as a fungus. It is to her that the little room belongs.
An electric bell rang.
The woman touched a switch and the music was silent.
"I suppose I must see who it is," she thought, and set her chair in motion. The chair, like the music, was worked by machinery and it rolled her to the other side of the room where the bell still rang importunately.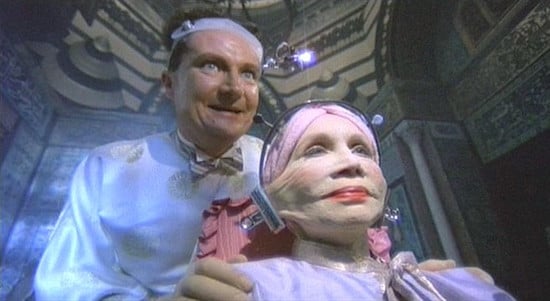 "Who is it?" she called. Her voice was irritable, for she had been interrupted often since the music began. She knew several thousand people, in certain directions human intercourse had advanced enormously.
But when she listened into the receiver, her white face wrinkled into smiles, and she said:
"Very well. Let us talk, I will isolate myself. I do not expect anything important will happen for the next five minutes — for I can give you fully five minutes, Kuno. Then I must deliver my lecture on 'Music during the Australian Period'."
She touched the isolation knob, so that no one else could speak to her. Then she touched the lighting apparatus, and the little room was plunged into darkness.
"Be quick!" She called, her irritation returning. "Be quick, Kuno; here I am in the dark wasting my time."
But it was fully fifteen seconds before the round plate that she held in her hands began to glow. A faint blue light shot across it, darkening to purple, and presently she could see the image of her son, who lived on the other side of the earth, and he could see her.
"Kuno, how slow you are."
He smiled gravely.
"I really believe you enjoy dawdling."
"I have called you before, mother, but you were always busy or isolated. I have something particular to say."
"What is it, dearest boy? Be quick. Why could you not send it by pneumatic post?"
"Because I prefer saying such a thing. I want —"
"Well?"
"I want you to come and see me."
Vashti watched his face in the blue plate.
"But I can see you!" she exclaimed. "What more do you want?"
"I want to see you not through the Machine," said Kuno. "I want to speak to you not through the wearisome Machine."
"Oh, hush!" said his mother, vaguely shocked. "You mustn't say anything against the Machine."
"Why not?"
"One mustn't."
"You talk as if a god had made the Machine," cried the other. "I believe that you pray to it when you are unhappy. Men made it, do not forget that. Great men, but men. The Machine is much, but it is not everything. I see something like you in this plate, but I do not see you. I hear something like you through this telephone, but I do not hear you. That is why I want you to come. Pay me a visit, so that we can meet face to face, and talk about the hopes that are in my mind."
She replied that she could scarcely spare the time for a visit.
"The air-ship barely takes two days to fly between me and you."
"I dislike air-ships."
"Why?"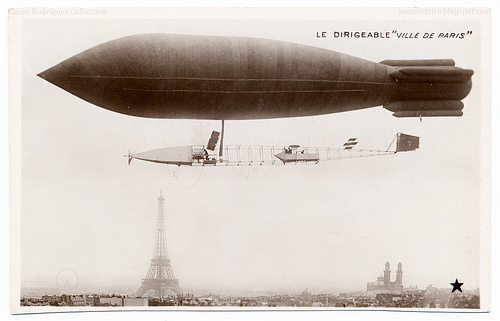 "I dislike seeing the horrible brown earth, and the sea, and the stars when it is dark. I get no ideas in an air-ship."
"I do not get them anywhere else."
"What kind of ideas can the air give you?"
He paused for an instant.
"Do you not know four big stars that form an oblong, and three stars close together in the middle of the oblong, and hanging from these stars, three other stars?"
"No, I do not. I dislike the stars. But did they give you an idea? How interesting; tell me."
"I had an idea that they were like a man."
"I do not understand."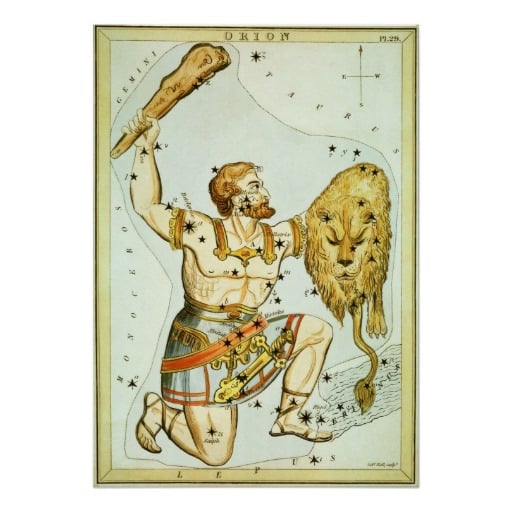 "The four big stars are the man"s shoulders and his knees. The three stars in the middle are like the belts that men wore once, and the three stars hanging are like a sword."
"A sword?"
"Men carried swords about with them, to kill animals and other men."
"It does not strike me as a very good idea, but it is certainly original. When did it come to you first?"
"In the air-ship —" He broke off, and she fancied that he looked sad. She could not be sure, for the Machine did not transmit nuances of expression. It only gave a general idea of people — an idea that was good enough for all practical purposes, Vashti thought. The imponderable bloom, declared by a discredited philosophy to be the actual essence of intercourse, was rightly ignored by the Machine, just as the imponderable bloom of the grape was ignored by the manufacturers of artificial fruit. Something "good enough" had long since been accepted by our race.
"The truth is," he continued, "that I want to see these stars again. They are curious stars. I want to see them not from the air-ship, but from the surface of the earth, as our ancestors did, thousands of years ago. I want to visit the surface of the earth."
She was shocked again.
"Mother, you must come, if only to explain to me what is the harm of visiting the surface of the earth."
"No harm," she replied, controlling herself. "But no advantage. The surface of the earth is only dust and mud, no advantage. The surface of the earth is only dust and mud, no life remains on it, and you would need a respirator, or the cold of the outer air would kill you. One dies immediately in the outer air."
"I know; of course I shall take all precautions."
"And besides —"
"Well?"
She considered, and chose her words with care. Her son had a queer temper, and she wished to dissuade him from the expedition.
"It is contrary to the spirit of the age," she asserted.
"Do you mean by that, contrary to the Machine?"
"In a sense, but —"
His image is the blue plate faded.
"Kuno!"
He had isolated himself.
NEXT INSTALLMENT | ALL INSTALLMENTS SO FAR
***
RADIUM AGE SCIENCE FICTION: "Radium Age" is HILOBROW's name for the 1904–33 era, which saw the discovery of radioactivity, the revelation that matter itself is constantly in movement — a fitting metaphor for the first decades of the 20th century, during which old scientific, religious, political, and social certainties were shattered. This era also saw the publication of genre-shattering writing by Edgar Rice Burroughs, Sax Rohmer, E.E. "Doc" Smith, Jack London, Arthur Conan Doyle, Aldous Huxley, Olaf Stapledon, Karel Čapek, H.P. Lovecraft, Charlotte Perkins Gilman, Yevgeny Zamyatin, Philip Gordon Wylie, and other pioneers of post-Verne/Wells, pre-Golden Age "science fiction." More info here.
READ GORGEOUS PAPERBACKS: HiLoBooks has reissued the following 10 obscure but amazing Radium Age science fiction novels in beautiful print editions: Jack London's The Scarlet Plague, Rudyard Kipling's With the Night Mail (and "As Easy as A.B.C."), Arthur Conan Doyle's The Poison Belt, H. Rider Haggard's When the World Shook, Edward Shanks' The People of the Ruins, William Hope Hodgson's The Night Land, J.D. Beresford's Goslings, E.V. Odle's The Clockwork Man, Cicely Hamilton's Theodore Savage, and Muriel Jaeger's The Man with Six Senses. For more information, visit the HiLoBooks homepage.
SERIALIZED BY HILOBOOKS: Jack London's The Scarlet Plague | Rudyard Kipling's With the Night Mail (and "As Easy as A.B.C.") | Arthur Conan Doyle's The Poison Belt | H. Rider Haggard's When the World Shook | Edward Shanks' The People of the Ruins | William Hope Hodgson's The Night Land | J.D. Beresford's Goslings | E.V. Odle's The Clockwork Man | Cicely Hamilton's Theodore Savage | Muriel Jaeger's The Man With Six Senses | Jack London's "The Red One" | Philip Francis Nowlan's Armageddon 2419 A.D. | Homer Eon Flint's The Devolutionist | W.E.B. DuBois's "The Comet" | Edgar Rice Burroughs's The Moon Men | Charlotte Perkins Gilman's Herland | Sax Rohmer's "The Zayat Kiss" | Eimar O'Duffy's King Goshawk and the Birds | Frances Hodgson Burnett's The Lost Prince | Morley Roberts's The Fugitives | Helen MacInnes's The Unconquerable | Geoffrey Household's Watcher in the Shadows | William Haggard's The High Wire | Hammond Innes's Air Bridge | James Branch Cabell's Jurgen | John Buchan's "No Man's Land" | John Russell's "The Fourth Man" | E.M. Forster's "The Machine Stops" | John Buchan's Huntingtower | Arthur Conan Doyle's When the World Screamed | Victor Bridges' A Rogue By Compulsion | Jack London's The Iron Heel | H. De Vere Stacpoole's The Man Who Lost Himself | P.G. Wodehouse's Leave It to Psmith | Richard Connell's "The Most Dangerous Game" | Houdini and Lovecraft's "Imprisoned with the Pharaohs" | Arthur Conan Doyle's "The Sussex Vampire."
ORIGINAL FICTION: HILOBROW has serialized three novels: James Parker's The Ballad of Cocky The Fox ("a proof-of-concept that serialization can work on the Internet" — The Atlantic); Karinne Keithley Syers's Linda Linda Linda (which includes original music); and Robert Waldron's roman à clef The School on the Fens. We also publish original stories and comics. These include: Matthew Battles's stories "Gita Nova", "Makes the Man," "Imago," "Camera Lucida," "A Simple Message", "Children of the Volcano", "The Gnomon", "Billable Memories", "For Provisional Description of Superficial Features", "The Dogs in the Trees", "The Sovereignties of Invention", and "Survivor: The Island of Dr. Moreau"; several of these later appeared in the collection The Sovereignties of Invention | Peggy Nelson's "Mood Indigo", "Top Kill Fail", and "Mercerism" | Annalee Newitz's "The Great Oxygen Race" | Flourish Klink's Star Trek fanfic "Conference Comms" | Charlie Mitchell's "A Fantasy Land" | Charlie Mitchell's "Sentinels" | Joshua Glenn's "The Lawless One", and the mashup story "Zarathustra vs. Swamp Thing" | Adam McGovern and Paolo Leandri's Idoru Jones comics | John Holbo's "Sugarplum Squeampunk" | "Another Corporate Death" (1) and "Another Corporate Death" (2) by Mike Fleisch | Kathryn Kuitenbrouwer and Frank Fiorentino's graphic novel "The Song of Otto" (excerpt) | John Holbo's graphic novel On Beyond Zarathustra (excerpt) | "Manoj" and "Josh" by Vijay Balakrishnan | "Verge" by Chris Rossi, and his audio novel Low Priority Hero | EPIC WINS: THE ILIAD (1.408-415) by Flourish Klink | EPIC WINS: THE KALEVALA (3.1-278) by James Parker | EPIC WINS: THE ARGONAUTICA (2.815-834) by Joshua Glenn | EPIC WINS: THE MYTH OF THE ELK by Matthew Battles | TROUBLED SUPERHUMAN CONTEST: Charles Pappas, "The Law" | CATASTROPHE CONTEST: Timothy Raymond, "Hem and the Flood" | TELEPATHY CONTEST: Rachel Ellis Adams, "Fatima, Can You Hear Me?" | OIL SPILL CONTEST: A.E. Smith, "Sound Thinking | LITTLE NEMO CAPTION CONTEST: Joe Lyons, "Necronomicon" | SPOOKY-KOOKY CONTEST: Tucker Cummings, "Well Marbled" | INVENT-A-HERO CONTEST: TG Gibbon, "The Firefly" | FANFICTION CONTEST: Lyette Mercier's "Sex and the Single Superhero"