The Machine Stops (5)
By: E.M. Forster
August 13, 2015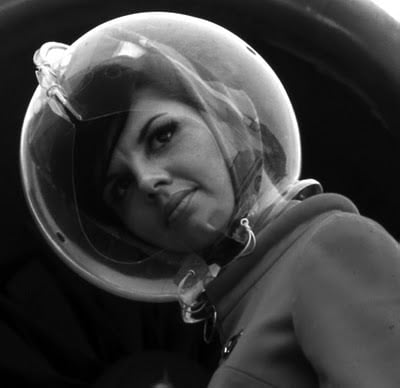 HiLoBooks is pleased to serialize E.M. Forster's 1909 novella The Machine Stops. Published between the author's much more famous works A Room With A View and Howards End, science fiction scholars remind us that The Machine Stops predicted the Internet and instant messaging… as well as a WALL-E-type dystopia.
ALL INSTALLMENTS SO FAR
***
CHAPTER II: THE MENDING APPARATUS
By a vestibule, by a lift, by a tubular railway, by a platform, by a sliding door — by reversing all the steps of her departure did Vashti arrive at her son's room, which exactly resembled her own. She might well declare that the visit was superfluous. The buttons, the knobs, the reading-desk with the Book, the temperature, the atmosphere, the illumination — all were exactly the same. And if Kuno himself, flesh of her flesh, stood close beside her at last, what profit was there in that? She was too well-bred to shake him by the hand.
Averting her eyes, she spoke as follows: "Here I am. I have had the most terrible journey and greatly retarded the development of my soul. It is not worth it, Kuno, it is not worth it. My time is too precious. The sunlight almost touched me, and I have met with the rudest people. I can only stop a few minutes. Say what you want to say, and then I must return."
"I have been threatened with Homelessness," said Kuno.
She looked at him now.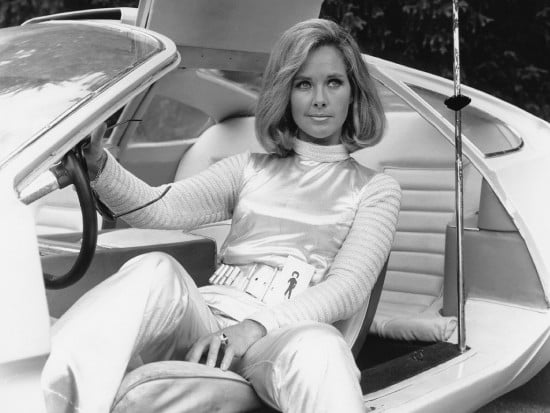 "I have been threatened with Homelessness, and I could not tell you such a thing through the Machine."
Homelessness means death. The victim is exposed to the air, which kills him.
"I have been outside since I spoke to you last. The tremendous thing has happened, and they have discovered me."
"But why shouldn"t you go outside?" she exclaimed, "It is perfectly legal, perfectly mechanical, to visit the surface of the earth. I have lately been to a lecture on the sea; there is no objection to that; one simply summons a respirator and gets an Egression-permit. It is not the kind of thing that spiritually minded people do, and I begged you not to do it, but there is no legal objection to it."
"I did not get an Egression-permit."
"Then how did you get out?"
"I found out a way of my own."
The phrase conveyed no meaning to her, and he had to repeat it.
"A way of your own?" she whispered. "But that would be wrong."
"Why?"
The question shocked her beyond measure.
"You are beginning to worship the Machine," he said coldly.
"You think it irreligious of me to have found out a way of my own. It was just what the Committee thought, when they threatened me with Homelessness."
At this she grew angry. "I worship nothing!" she cried. "I am most advanced. I don"t think you irreligious, for there is no such thing as religion left. All the fear and the superstition that existed once have been destroyed by the Machine. I only meant that to find out a way of your own was —— Besides, there is no new way out."
"So it is always supposed."
"Except through the vomitories, for which one must have an Egression-permit, it is impossible to get out. The Book says so."
"Well, the Boo's wrong, for I have been out on my feet."
For Kuno was possessed of a certain physical strength.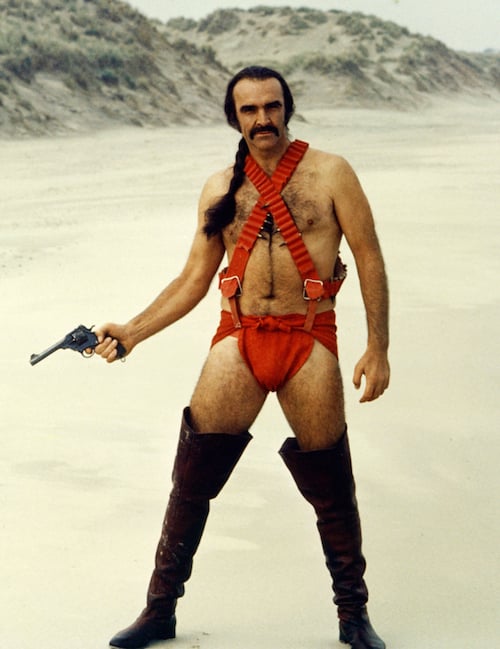 By these days it was a demerit to be muscular. Each infant was examined at birth, and all who promised undue strength were destroyed. Humanitarians may protest, but it would have been no true kindness to let an athlete live; he would never have been happy in that state of life to which the Machine had called him; he would have yearned for trees to climb, rivers to bathe in, meadows and hills against which he might measure his body. Man must be adapted to his surroundings, must he not? In the dawn of the world our weakly must be exposed on Mount Taygetus, in its twilight our strong will suffer euthanasia, that the Machine may progress, that the Machine may progress, that the Machine may progress eternally.
"You know that we have lost the sense of space. We say 'space is annihilated,' but we have annihilated not space, but the sense thereof. We have lost a part of ourselves. I determined to recover it, and I began by walking up and down the platform of the railway outside my room. Up and down, until I was tired, and so did recapture the meaning of 'Near' and 'Far.' 'Near' is a place to which I can get quickly on my feet, not a place to which the train or the air-ship will take me quickly. 'Far' is a place to which I cannot get quickly on my feet; the vomitory is 'far,' though I could be there in thirty-eight seconds by summoning the train. Man is the measure. That was my first lesson. Man's feet are the measure for distance, his hands are the measure for ownership, his body is the measure for all that is lovable and desirable and strong. Then I went further: it was then that I called to you for the first time, and you would not come.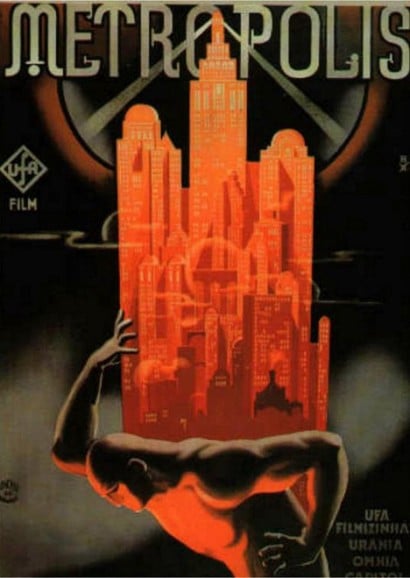 "This city, as you know, is built deep beneath the surface of the earth, with only the vomitories protruding. Having paced the platform outside my own room, I took the lift to the next platform and paced that also, and so with each in turn, until I came to the topmost, above which begins the earth. All the platforms were exactly alike, and all that I gained by visiting them was to develop my sense of space and my muscles. I think I should have been content with this – it is not a little thing — but as I walked and brooded, it occurred to me that our cities had been built in the days when men still breathed the outer air, and that there had been ventilation shafts for the workmen. I could think of nothing but these ventilation shafts. Had they been destroyed by all the food-tubes and medicine-tubes and music- tubes that the Machine has evolved lately? Or did traces of them remain? One thing was certain. If I came upon them anywhere, it would be in the railway-tunnels of the topmost storey. Everywhere else, all space was accounted for.
"I am telling my story quickly, but don't think that I was not a coward or that your answers never depressed me. It is not the proper thing, it is not mechanical, it is not decent to walk along a railway-tunnel. I did not fear that I might tread upon a live rail and be killed. I feared something far more intangible — doing what was not contemplated by the Machine. Then I said to myself, 'Man is the measure,' and I went, and after many visits I found an opening.
"The tunnels, of course, were lighted. Everything is light, artificial light; darkness is the exception. So when I saw a black gap in the tiles, I knew that it was an exception, and rejoiced. I put in my arm — I could put in no more at first — and waved it round and round in ecstasy. I loosened another tile, and put in my head, and shouted into the darkness: 'I am coming, I shall do it yet,' and my voice reverberated down endless passages. I seemed to hear the spirits of those dead workmen who had returned each evening to the starlight and to their wives, and all the generations who had lived in the open air called back to me, 'You will do it yet, you are coming.'"
He paused, and, absurd as he was, his last words moved her.
For Kuno had lately asked to be a father, and his request had been refused by the Committee. His was not a type that the Machine desired to hand on.
NEXT INSTALLMENT | ALL INSTALLMENTS SO FAR
***
RADIUM AGE SCIENCE FICTION: "Radium Age" is HILOBROW's name for the 1904–33 era, which saw the discovery of radioactivity, the revelation that matter itself is constantly in movement — a fitting metaphor for the first decades of the 20th century, during which old scientific, religious, political, and social certainties were shattered. This era also saw the publication of genre-shattering writing by Edgar Rice Burroughs, Sax Rohmer, E.E. "Doc" Smith, Jack London, Arthur Conan Doyle, Aldous Huxley, Olaf Stapledon, Karel Čapek, H.P. Lovecraft, Charlotte Perkins Gilman, Yevgeny Zamyatin, Philip Gordon Wylie, and other pioneers of post-Verne/Wells, pre-Golden Age "science fiction." More info here.
READ GORGEOUS PAPERBACKS: HiLoBooks has reissued the following 10 obscure but amazing Radium Age science fiction novels in beautiful print editions: Jack London's The Scarlet Plague, Rudyard Kipling's With the Night Mail (and "As Easy as A.B.C."), Arthur Conan Doyle's The Poison Belt, H. Rider Haggard's When the World Shook, Edward Shanks' The People of the Ruins, William Hope Hodgson's The Night Land, J.D. Beresford's Goslings, E.V. Odle's The Clockwork Man, Cicely Hamilton's Theodore Savage, and Muriel Jaeger's The Man with Six Senses. For more information, visit the HiLoBooks homepage.
SERIALIZED BY HILOBOOKS: Jack London's The Scarlet Plague | Rudyard Kipling's With the Night Mail (and "As Easy as A.B.C.") | Arthur Conan Doyle's The Poison Belt | H. Rider Haggard's When the World Shook | Edward Shanks' The People of the Ruins | William Hope Hodgson's The Night Land | J.D. Beresford's Goslings | E.V. Odle's The Clockwork Man | Cicely Hamilton's Theodore Savage | Muriel Jaeger's The Man With Six Senses | Jack London's "The Red One" | Philip Francis Nowlan's Armageddon 2419 A.D. | Homer Eon Flint's The Devolutionist | W.E.B. DuBois's "The Comet" | Edgar Rice Burroughs's The Moon Men | Charlotte Perkins Gilman's Herland | Sax Rohmer's "The Zayat Kiss" | Eimar O'Duffy's King Goshawk and the Birds | Frances Hodgson Burnett's The Lost Prince | Morley Roberts's The Fugitives | Helen MacInnes's The Unconquerable | Geoffrey Household's Watcher in the Shadows | William Haggard's The High Wire | Hammond Innes's Air Bridge | James Branch Cabell's Jurgen | John Buchan's "No Man's Land" | John Russell's "The Fourth Man" | E.M. Forster's "The Machine Stops" | John Buchan's Huntingtower | Arthur Conan Doyle's When the World Screamed | Victor Bridges' A Rogue By Compulsion | Jack London's The Iron Heel | H. De Vere Stacpoole's The Man Who Lost Himself | P.G. Wodehouse's Leave It to Psmith | Richard Connell's "The Most Dangerous Game" | Houdini and Lovecraft's "Imprisoned with the Pharaohs" | Arthur Conan Doyle's "The Sussex Vampire."
ORIGINAL FICTION: HILOBROW has serialized three novels: James Parker's The Ballad of Cocky The Fox ("a proof-of-concept that serialization can work on the Internet" — The Atlantic); Karinne Keithley Syers's Linda Linda Linda (which includes original music); and Robert Waldron's roman à clef The School on the Fens. We also publish original stories and comics. These include: Matthew Battles's stories "Gita Nova", "Makes the Man," "Imago," "Camera Lucida," "A Simple Message", "Children of the Volcano", "The Gnomon", "Billable Memories", "For Provisional Description of Superficial Features", "The Dogs in the Trees", "The Sovereignties of Invention", and "Survivor: The Island of Dr. Moreau"; several of these later appeared in the collection The Sovereignties of Invention | Peggy Nelson's "Mood Indigo", "Top Kill Fail", and "Mercerism" | Annalee Newitz's "The Great Oxygen Race" | Flourish Klink's Star Trek fanfic "Conference Comms" | Charlie Mitchell's "A Fantasy Land" | Charlie Mitchell's "Sentinels" | Joshua Glenn's "The Lawless One", and the mashup story "Zarathustra vs. Swamp Thing" | Adam McGovern and Paolo Leandri's Idoru Jones comics | John Holbo's "Sugarplum Squeampunk" | "Another Corporate Death" (1) and "Another Corporate Death" (2) by Mike Fleisch | Kathryn Kuitenbrouwer and Frank Fiorentino's graphic novel "The Song of Otto" (excerpt) | John Holbo's graphic novel On Beyond Zarathustra (excerpt) | "Manoj" and "Josh" by Vijay Balakrishnan | "Verge" by Chris Rossi, and his audio novel Low Priority Hero | EPIC WINS: THE ILIAD (1.408-415) by Flourish Klink | EPIC WINS: THE KALEVALA (3.1-278) by James Parker | EPIC WINS: THE ARGONAUTICA (2.815-834) by Joshua Glenn | EPIC WINS: THE MYTH OF THE ELK by Matthew Battles | TROUBLED SUPERHUMAN CONTEST: Charles Pappas, "The Law" | CATASTROPHE CONTEST: Timothy Raymond, "Hem and the Flood" | TELEPATHY CONTEST: Rachel Ellis Adams, "Fatima, Can You Hear Me?" | OIL SPILL CONTEST: A.E. Smith, "Sound Thinking | LITTLE NEMO CAPTION CONTEST: Joe Lyons, "Necronomicon" | SPOOKY-KOOKY CONTEST: Tucker Cummings, "Well Marbled" | INVENT-A-HERO CONTEST: TG Gibbon, "The Firefly" | FANFICTION CONTEST: Lyette Mercier's "Sex and the Single Superhero"