No Man's Land (6)
By: John Buchan
July 7, 2015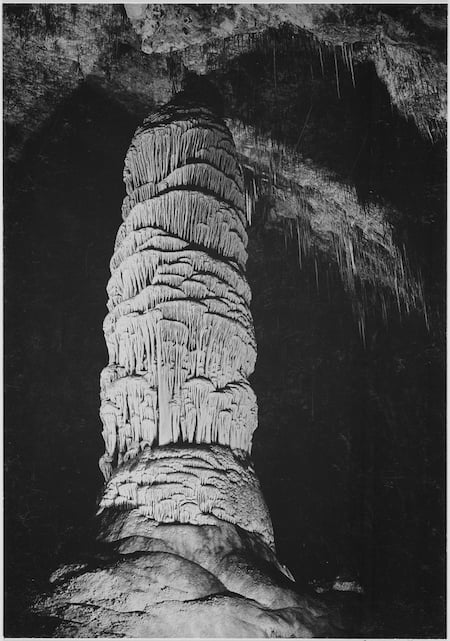 HiLoBooks is pleased to serialize John Buchan's 1899 science fiction novella No Man's Land. First published in Blackwood's Magazine, the story is sometimes cited as an influence on Robert E. Howard and other pulp writers of Howard's era. We are great admirers of Buchan's, at HILOBROW: Seven of his books appear on our list of the 200 Greatest Adventure Novels, and we've previously serialized his 1922 adventure novel Huntingtower. Enjoy!
ALL INSTALLMENTS SO FAR
***
CHAPTER 3: The Scarts of the Muneraw (cont.)
Well for me that I did not know, for I was wet and dispirited, and had I not fancied myself all but home, I should scarcely have had the energy to make this last ascent. But soon I found it was not the little ridge I had expected. I looked at my watch and saw that it was five o'clock. When, after the weariest climb, I lay on a piece of level ground which seemed the top, I was not surprised to find that it was now seven. The darkening must be at hand, and sure enough the mist seemed to be deepening into a greyish black. I began to grow desperate. Here was I on the summit of some infernal mountain, without any certainty where my road lay. I was lost with a vengeance, and at the thought I began to be acutely afraid.
I took what seemed to me the way I had come, and began to descend steeply. Then something made me halt, and the next instant I was lying on my face trying painfully to retrace my steps. For I had found myself slipping, and before I could stop, my feet were dangling over a precipice with Heaven alone knows how many yards of sheer mist between me and the bottom. Then I tried keeping the ridge, and took that to the right, which I thought would bring me nearer home. It was no good trying to think out a direction, for in the fog my brain was running round, and I seemed to stand on a pin-point of space where the laws of the compass had ceased to hold.
It was the roughest sort of walking, now stepping warily over acres of loose stones, now crawling down the face of some battered rock, and now wading in the long dripping heather. The soft rain had begun to fall again, which completed my discomfort. I was now seriously tired, and, like all men who in their day have bent too much over books, I began to feel it in my back. My spine ached, and my breath came in short broken pants. It was a pitiable state of affairs for an honest man who had never encountered much grave discomfort. To ease myself I was compelled to leave my basket behind me, trusting to return and find it, if I should ever reach safety and discover on what pathless hill I had been strayed. My rod I used as a staff, but it was of little use, for my fingers were getting too numb to hold it.
Suddenly from the blankness I heard a sound as of human speech. At first I thought it mere craziness — the cry of a weasel or a hill bird distorted by my ears. But again it came, thick and faint, as through acres of mist, and yet clearly the sound of "articulate-speaking men." In a moment I lost my despair and cried out in answer. This was some forwandered traveller like myself, and between us we could surely find some road to safety. So I yelled back at the pitch of my voice and waited intently.
But the sound ceased, and there was utter silence again. Still I waited, and then from some place much nearer came the same soft mumbling speech. I could make nothing of it. Heard in that drear place it made the nerves tense and the heart timorous. It was the strangest jumble of vowels and consonants I had ever met.
A dozen solutions flashed through my brain. It was some maniac talking Jabberwock to himself. It was some belated traveller whose wits had given out in fear. Perhaps it was only some shepherd who was amusing himself thus, and whiling the way with nonsense. Once again I cried out and waited.
Then suddenly in the hollow trough of mist before me, where things could still be half discerned, there appeared a figure. It was little and squat and dark; naked, apparently, but so rough with hair that it wore the appearance of a skin-covered being. It crossed my line of vision, not staying for a moment, but in its face and eyes there seemed to lurk an elder world of mystery and barbarism, a troll-like life which was too horrible for words.
The shepherd's fear came back on me like a thunderclap. For one awful instant my legs failed me, and I had almost fallen. The next I had turned and ran shrieking up the hill.
If he who may read this narrative has never felt the force of an overmastering terror, then let him thank his Maker and pray that he never may. I am no weak child, but a strong grown man, accredited in general with sound sense and little suspected of hysterics. And yet I went up that brae face with my heart fluttering like a bird and my throat aching with fear. I screamed in short dry gasps; involuntarily, for my mind was beyond any purpose. I felt that beast-like clutch at my throat; those red eyes seemed to be staring at me from the mist; I heard ever behind and before and on all sides the patter of those inhuman feet.
Before I knew I was down, slipping over a rook and falling some dozen feet into a soft marshy hollow. I was conscious of lying still for a second and whimpering like a child. But as I lay there I awoke to the silence of the place. There was no sound of pursuit; perhaps they had lost my track and given up. My courage began to return, and from this it was an easy step to hope. Perhaps after all it had been merely an illusion, for folk do not see clearly in the mist, and I was already done with weariness.
But even as I lay in the green moss and began to hope, the faces of my pursuers grew up through the mist. I stumbled madly to my feet; but I was hemmed in, the rock behind and my enemies before. With a cry I rushed forward, and struck wildly with my rod at the first dark body. It was as if I had struck an animal, and the next second the thing was wrenched from my grasp. But still they came no nearer. I stood trembling there in the centre of those malignant devils, my brain a mere weathercock, and my heart crushed shapeless with horror. At last the end came, for with the vigour of madness I flung myself on the nearest, and we rolled on the ground. Then the monstrous things seemed to close over me, and with a choking cry I passed into unconsciousness.
NEXT INSTALLMENT | ALL INSTALLMENTS SO FAR
***
RADIUM AGE SCIENCE FICTION: "Radium Age" is HILOBROW's name for the 1904–33 era, which saw the discovery of radioactivity, the revelation that matter itself is constantly in movement — a fitting metaphor for the first decades of the 20th century, during which old scientific, religious, political, and social certainties were shattered. This era also saw the publication of genre-shattering writing by Edgar Rice Burroughs, Sax Rohmer, E.E. "Doc" Smith, Jack London, Arthur Conan Doyle, Aldous Huxley, Olaf Stapledon, Karel Čapek, H.P. Lovecraft, Charlotte Perkins Gilman, Yevgeny Zamyatin, Philip Gordon Wylie, and other pioneers of post-Verne/Wells, pre-Golden Age "science fiction." More info here.
READ GORGEOUS PAPERBACKS: HiLoBooks has reissued the following 10 obscure but amazing Radium Age science fiction novels in beautiful print editions: Jack London's The Scarlet Plague, Rudyard Kipling's With the Night Mail (and "As Easy as A.B.C."), Arthur Conan Doyle's The Poison Belt, H. Rider Haggard's When the World Shook, Edward Shanks' The People of the Ruins, William Hope Hodgson's The Night Land, J.D. Beresford's Goslings, E.V. Odle's The Clockwork Man, Cicely Hamilton's Theodore Savage, and Muriel Jaeger's The Man with Six Senses. For more information, visit the HiLoBooks homepage.
SERIALIZED BY HILOBOOKS: Jack London's The Scarlet Plague | Rudyard Kipling's With the Night Mail (and "As Easy as A.B.C.") | Arthur Conan Doyle's The Poison Belt | H. Rider Haggard's When the World Shook | Edward Shanks' The People of the Ruins | William Hope Hodgson's The Night Land | J.D. Beresford's Goslings | E.V. Odle's The Clockwork Man | Cicely Hamilton's Theodore Savage | Muriel Jaeger's The Man With Six Senses | Jack London's "The Red One" | Philip Francis Nowlan's Armageddon 2419 A.D. | Homer Eon Flint's The Devolutionist | W.E.B. DuBois's "The Comet" | Edgar Rice Burroughs's The Moon Men | Charlotte Perkins Gilman's Herland | Sax Rohmer's "The Zayat Kiss" | Eimar O'Duffy's King Goshawk and the Birds | Frances Hodgson Burnett's The Lost Prince | Morley Roberts's The Fugitives | Helen MacInnes's The Unconquerable | Geoffrey Household's Watcher in the Shadows | William Haggard's The High Wire | Hammond Innes's Air Bridge | James Branch Cabell's Jurgen | John Buchan's "No Man's Land" | John Russell's "The Fourth Man" | E.M. Forster's "The Machine Stops" | John Buchan's Huntingtower | Arthur Conan Doyle's When the World Screamed | Victor Bridges' A Rogue By Compulsion | Jack London's The Iron Heel | H. De Vere Stacpoole's The Man Who Lost Himself | P.G. Wodehouse's Leave It to Psmith | Richard Connell's "The Most Dangerous Game" | Houdini and Lovecraft's "Imprisoned with the Pharaohs" | Arthur Conan Doyle's "The Sussex Vampire".
ORIGINAL FICTION: HILOBROW has serialized three novels: James Parker's The Ballad of Cocky The Fox ("a proof-of-concept that serialization can work on the Internet" — The Atlantic); Karinne Keithley Syers's Linda Linda Linda (which includes original music); and Robert Waldron's roman à clef The School on the Fens. We also publish original stories and comics. These include: Matthew Battles's stories "Gita Nova", "Makes the Man," "Imago," "Camera Lucida," "A Simple Message", "Children of the Volcano", "The Gnomon", "Billable Memories", "For Provisional Description of Superficial Features", "The Dogs in the Trees", "The Sovereignties of Invention", and "Survivor: The Island of Dr. Moreau"; several of these later appeared in the collection The Sovereignties of Invention | Peggy Nelson's "Mood Indigo", "Top Kill Fail", and "Mercerism" | Annalee Newitz's "The Great Oxygen Race" | Flourish Klink's Star Trek fanfic "Conference Comms" | Charlie Mitchell's "A Fantasy Land" | Charlie Mitchell's "Sentinels" | Joshua Glenn's "The Lawless One", and the mashup story "Zarathustra vs. Swamp Thing" | Adam McGovern and Paolo Leandri's Idoru Jones comics | John Holbo's "Sugarplum Squeampunk" | "Another Corporate Death" (1) and "Another Corporate Death" (2) by Mike Fleisch | Kathryn Kuitenbrouwer and Frank Fiorentino's graphic novel "The Song of Otto" (excerpt) | John Holbo's graphic novel On Beyond Zarathustra (excerpt) | "Manoj" and "Josh" by Vijay Balakrishnan | "Verge" by Chris Rossi, and his audio novel Low Priority Hero | EPIC WINS: THE ILIAD (1.408-415) by Flourish Klink | EPIC WINS: THE KALEVALA (3.1-278) by James Parker | EPIC WINS: THE ARGONAUTICA (2.815-834) by Joshua Glenn | EPIC WINS: THE MYTH OF THE ELK by Matthew Battles | TROUBLED SUPERHUMAN CONTEST: Charles Pappas, "The Law" | CATASTROPHE CONTEST: Timothy Raymond, "Hem and the Flood" | TELEPATHY CONTEST: Rachel Ellis Adams, "Fatima, Can You Hear Me?" | OIL SPILL CONTEST: A.E. Smith, "Sound Thinking | LITTLE NEMO CAPTION CONTEST: Joe Lyons, "Necronomicon" | SPOOKY-KOOKY CONTEST: Tucker Cummings, "Well Marbled" | INVENT-A-HERO CONTEST: TG Gibbon, "The Firefly" | FANFICTION CONTEST: Lyette Mercier's "Sex and the Single Superhero"