No Man's Land (13)
By: John Buchan
August 21, 2015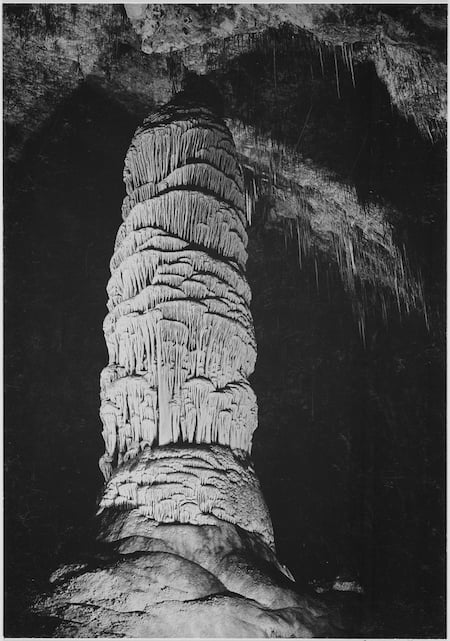 HiLoBooks is pleased to serialize John Buchan's 1899 science fiction novella No Man's Land. First published in Blackwood's Magazine, the story is sometimes cited as an influence on Robert E. Howard and other pulp writers of Howard's era. We are great admirers of Buchan's, at HILOBROW: Seven of his books appear on our list of the 200 Greatest Adventure Novels, and we've previously serialized his 1922 adventure novel Huntingtower. Enjoy!
ALL INSTALLMENTS SO FAR
***
CHAPTER 7: "In Tuas Manus, Domine!"
I had not gone twenty yards from the cottage door ere I knew I was watched. I had left the shepherd still dozing, in the half-conscious state of a dazed and broken man. All night the wind had wakened me at intervals, and now in the half-light of morn the weather seemed more vicious than ever. The wind cut my ears, the whole firmament was full of the rendings and thunders of the storm. Rain fell in blinding sheets, the heath was a marsh, and it was the most I could do to struggle against the hurricane which stopped my breath. And all the while I knew I was not alone in the desert.
All men know — in imagination or in experience — the sensation of being spied on. The nerves tingle, the skin grows hot and prickly, and there is a queer sinking of the heart. Intensify this common feeling a hundredfold, and you get a tenth part of what I suffered. I am telling a plain tale, and record bare physical facts. My lips stood out from my teeth as I heard, or felt, a rustle in the heather, a scraping among stones. Some subtle magnetic link seemed established between my body and the mysterious world around. I became sick — acutely sick — with the ceaseless apprehension.
My fright became so complete that when I turned a corner of rock, or stepped in deep heather, I seemed to feel a body rub against mine. This continued all the way up the Farawa water, and then up its feeder to the little lonely loch. It kept me from looking forward; but it likewise kept me in such a sweat of fright that I was ready to faint. Then the notion came upon me to test this fancy of mine. If I was tracked thus closely, clearly the trackers would bar my way if I turned back. So I wheeled round and walked a dozen paces down the glen.
Nothing stopped me. I was about to turn again, when something made me take six more paces. At the fourth something rustled in the heather, and my neck was gripped as in a vice. I had already made up my mind on what I would do. I would be perfectly still, I would conquer my fear, and let them do as they pleased with me so long as they took me to their dwelling. But at the touch of the hands my resolutions fled. I struggled and screamed. Then something was clapped on my mouth, speech and strength went from me, and once more I was back in the maudlin childhood of terror.
***
In the cave it was always a dusky twilight.
I seemed to be lying in the same place, with the same dull glare of firelight far off, and the same close stupefying smell. One of the creatures was standing silently at my side, and I asked him some trivial question. He turned and shambled down the passage, leaving me alone.
Then he returned with another, and they talked their guttural talk to me. I scarcely listened till I remembered that in a sense I was here of my own accord, and on a definite mission. The purport of their speech seemed to be that, now I had returned, I must beware of a second flight. Once I had been spared; a second time I should be killed without mercy.
I assented gladly. The Folk, then, had some use for me. I felt my errand prospering.
Then the old creature which I had seen before crept out of some corner and squatted beside me. He put a claw on my shoulder, a horrible, corrugated, skeleton thing, hairy to the finger-tips and nailless. He grinned, too, with toothless gums, and his hideous old voice was like a file on sandstone.
I asked questions, but he would only grin and jabber, looking now and then furtively over his shoulder towards the fire.
I coaxed and humoured him, till he launched into a narrative of which I could make nothing. It seemed a mere string of names, with certain words repeated at fixed intervals. Then it flashed on me that this might be a religious incantation. I had discovered remnants of a ritual and a mythology among them. It was possible that these were sacred days, and that I had stumbled upon some rude celebration.
I caught a word or two and repeated them. He looked at me curiously. Then I asked him some leading question, and he replied with clearness. My guess was right. The midsummer week was the holy season of the year, when sacrifices were offered to the gods.
The notion of sacrifices disquieted me, and I would fain have asked further. But the creature would speak no more. He hobbled off, and left me alone in the rock chamber to listen to a strange sound which hung ceaselessly about me. It must be the storm without, like a park of artillery rattling among the crags. A storm of storms surely, for the place echoed and hummed, and to my unquiet eye the very rock of the roof seemed to shake.
Apparently my existence was forgotten, for I lay long before any one returned. Then it was merely one who brought food, the same strange meal as before, and left hastily. When I had eaten I rose and stretched myself. My hands and knees still quivered nervously; but I was strong and perfectly well in body. The empty, desolate, tomb-like place was eerie enough to scare any one; but its emptiness was comfort when I thought of its inmates. Then I wandered down the passage towards the fire which was burning in loneliness. Where had the Folk gone? I puzzled over their disappearance.
Suddenly sounds began to break on my ear, coming from some inner chamber at the end of that in which the fire burned. I could scarcely see for the smoke; but I began to make my way towards the noise, feeling along the sides of rock. Then a second gleam of light seemed to rise before me, and I came to an aperture in the wall which gave entrance to another room.
This in turn was full of smoke and glow — a murky orange glow, as if from some strange flame of roots. There were the squat moving figures, running in wild antics round the fire. I crouched in the entrance, terrified and yet curious, till I saw something beyond the blaze which held me dumb. Apart from the others and tied to some stake in the wall was a woman's figure, and the face was the face of the shepherd's sister.
My first impulse was flight. I must get away and think — plan, achieve some desperate way of escape. I sped back to the silent chamber as if the gang were at my heels. It was still empty, and I stood helplessly in the centre, looking at the impassable walls of rock as a wearied beast may look at the walls of its cage. I bethought me of the way I had escaped before and rushed thither, only to find it blocked by a huge contrivance of stone. Yards and yards of solid rock were between me and the upper air, and yet through it all came the crash and whistle of the storm. If I were at my wits' end in this inner darkness, there was also high commotion among the powers of the air in that upper world.
NEXT INSTALLMENT | ALL INSTALLMENTS SO FAR
***
RADIUM AGE SCIENCE FICTION: "Radium Age" is HILOBROW's name for the 1904–33 era, which saw the discovery of radioactivity, the revelation that matter itself is constantly in movement — a fitting metaphor for the first decades of the 20th century, during which old scientific, religious, political, and social certainties were shattered. This era also saw the publication of genre-shattering writing by Edgar Rice Burroughs, Sax Rohmer, E.E. "Doc" Smith, Jack London, Arthur Conan Doyle, Aldous Huxley, Olaf Stapledon, Karel Čapek, H.P. Lovecraft, Charlotte Perkins Gilman, Yevgeny Zamyatin, Philip Gordon Wylie, and other pioneers of post-Verne/Wells, pre-Golden Age "science fiction." More info here.
READ GORGEOUS PAPERBACKS: HiLoBooks has reissued the following 10 obscure but amazing Radium Age science fiction novels in beautiful print editions: Jack London's The Scarlet Plague, Rudyard Kipling's With the Night Mail (and "As Easy as A.B.C."), Arthur Conan Doyle's The Poison Belt, H. Rider Haggard's When the World Shook, Edward Shanks' The People of the Ruins, William Hope Hodgson's The Night Land, J.D. Beresford's Goslings, E.V. Odle's The Clockwork Man, Cicely Hamilton's Theodore Savage, and Muriel Jaeger's The Man with Six Senses. For more information, visit the HiLoBooks homepage.
SERIALIZED BY HILOBOOKS: Jack London's The Scarlet Plague | Rudyard Kipling's With the Night Mail (and "As Easy as A.B.C.") | Arthur Conan Doyle's The Poison Belt | H. Rider Haggard's When the World Shook | Edward Shanks' The People of the Ruins | William Hope Hodgson's The Night Land | J.D. Beresford's Goslings | E.V. Odle's The Clockwork Man | Cicely Hamilton's Theodore Savage | Muriel Jaeger's The Man With Six Senses | Jack London's "The Red One" | Philip Francis Nowlan's Armageddon 2419 A.D. | Homer Eon Flint's The Devolutionist | W.E.B. DuBois's "The Comet" | Edgar Rice Burroughs's The Moon Men | Charlotte Perkins Gilman's Herland | Sax Rohmer's "The Zayat Kiss" | Eimar O'Duffy's King Goshawk and the Birds | Frances Hodgson Burnett's The Lost Prince | Morley Roberts's The Fugitives | Helen MacInnes's The Unconquerable | Geoffrey Household's Watcher in the Shadows | William Haggard's The High Wire | Hammond Innes's Air Bridge | James Branch Cabell's Jurgen | John Buchan's "No Man's Land" | John Russell's "The Fourth Man" | E.M. Forster's "The Machine Stops" | John Buchan's Huntingtower | Arthur Conan Doyle's When the World Screamed | Victor Bridges' A Rogue By Compulsion | Jack London's The Iron Heel | H. De Vere Stacpoole's The Man Who Lost Himself | P.G. Wodehouse's Leave It to Psmith | Richard Connell's "The Most Dangerous Game" | Houdini and Lovecraft's "Imprisoned with the Pharaohs" | Arthur Conan Doyle's "The Sussex Vampire".
ORIGINAL FICTION: HILOBROW has serialized three novels: James Parker's The Ballad of Cocky The Fox ("a proof-of-concept that serialization can work on the Internet" — The Atlantic); Karinne Keithley Syers's Linda Linda Linda (which includes original music); and Robert Waldron's roman à clef The School on the Fens. We also publish original stories and comics. These include: Matthew Battles's stories "Gita Nova", "Makes the Man," "Imago," "Camera Lucida," "A Simple Message", "Children of the Volcano", "The Gnomon", "Billable Memories", "For Provisional Description of Superficial Features", "The Dogs in the Trees", "The Sovereignties of Invention", and "Survivor: The Island of Dr. Moreau"; several of these later appeared in the collection The Sovereignties of Invention | Peggy Nelson's "Mood Indigo", "Top Kill Fail", and "Mercerism" | Annalee Newitz's "The Great Oxygen Race" | Flourish Klink's Star Trek fanfic "Conference Comms" | Charlie Mitchell's "A Fantasy Land" | Charlie Mitchell's "Sentinels" | Joshua Glenn's "The Lawless One", and the mashup story "Zarathustra vs. Swamp Thing" | Adam McGovern and Paolo Leandri's Idoru Jones comics | John Holbo's "Sugarplum Squeampunk" | "Another Corporate Death" (1) and "Another Corporate Death" (2) by Mike Fleisch | Kathryn Kuitenbrouwer and Frank Fiorentino's graphic novel "The Song of Otto" (excerpt) | John Holbo's graphic novel On Beyond Zarathustra (excerpt) | "Manoj" and "Josh" by Vijay Balakrishnan | "Verge" by Chris Rossi, and his audio novel Low Priority Hero | EPIC WINS: THE ILIAD (1.408-415) by Flourish Klink | EPIC WINS: THE KALEVALA (3.1-278) by James Parker | EPIC WINS: THE ARGONAUTICA (2.815-834) by Joshua Glenn | EPIC WINS: THE MYTH OF THE ELK by Matthew Battles | TROUBLED SUPERHUMAN CONTEST: Charles Pappas, "The Law" | CATASTROPHE CONTEST: Timothy Raymond, "Hem and the Flood" | TELEPATHY CONTEST: Rachel Ellis Adams, "Fatima, Can You Hear Me?" | OIL SPILL CONTEST: A.E. Smith, "Sound Thinking | LITTLE NEMO CAPTION CONTEST: Joe Lyons, "Necronomicon" | SPOOKY-KOOKY CONTEST: Tucker Cummings, "Well Marbled" | INVENT-A-HERO CONTEST: TG Gibbon, "The Firefly" | FANFICTION CONTEST: Lyette Mercier's "Sex and the Single Superhero"