Charles Burns
By: William Nericcio
September 27, 2014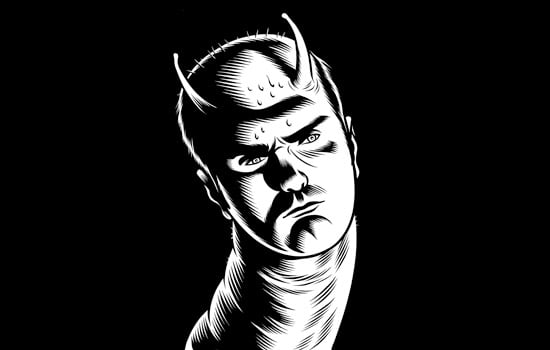 In his serialized graphic novel Black Hole (1993–2004), in his early '90s contributions to RAW, and in instant-classic Fantagraphics hardcovers like El Borbah (1999), Big Baby (2000), and Skin Deep (2001), the brilliant cartoonist CHARLES BURNS (born 1955) blends the banal and the pathological: everyday 'Mericans trapped in a Basil Wolverton-inflected world where deformity is banal, where oddly precise couplings of the human with insects, amphibians, and slugs splash across every page. His is a lush, fecund, even bucolic vision: Eden reimagined by Hieronymus Bosch. Black Hole, a Happy Days meets "Metamorphosis" tale of sexually transmitted disease, Seattle teenagers, and genetic mutation, reminds us that the true American disease is dis-ease — the past-its-prime American zeitgeist of the Clinton and Bush years. Here's one more comparison: Like William Hogarth, whose engravings immortalized a corrupt and banal England for posterity, Burns immortalizes us.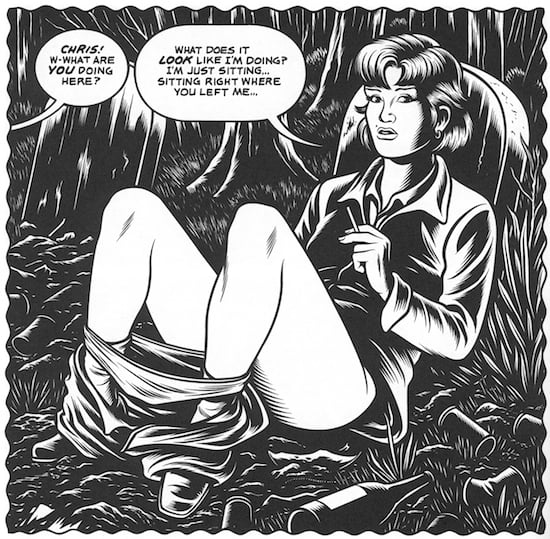 ***
On his or her birthday, HiLobrow irregularly pays tribute to one of our high-, low-, no-, or hilobrow heroes. Also born this date: Jack Goldstein, Joyce Johnson, Jim Thompson, Suzanne Schiffman.
READ MORE about members of the Original Generation X (1954–1963).