Ed Wood
By: Greg Rowland
October 10, 2009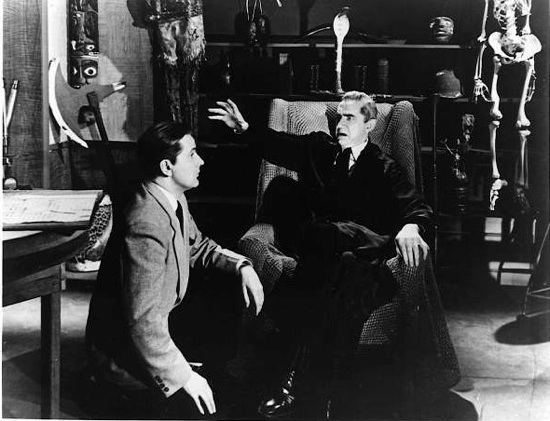 As the lonely freelancer sat in his bleak apartment, contemplating a poorly paid piece on the life of small-time Hollywood director-producer-actor ED WOOD (1924-78), a most unexpected event occurred. Through his open window fluttered a newspaper clipping from the Nashua (N.H.) New Age. Dated July 1961, the clipping featured a startling prediction of future events from The Amazing Criswell. Here's what Criswell foresaw:
* I predict that there shall be an era — call it "the 1990s" — when a mighty electric brain shall join all human minds as one, thus depicting man both at his greatest and his most shameful, blistering thru a single simmering solenoid.
* And from this Gigantic Electric Brain, the cry shall go out. "Ed Wood was so bad he was good!" the browless shall snark, sipping on the foul cocktails of false irony.
* And yet then, ultimately and in the last instance, there shall come the people whose brows are both high and low. They shall issue a clarion call: "Good is good, and Wood wasn't good. But because Wood was Wood, staying resolute to his filmic vision, ignoring any petty obstacles that might lie before him, like a lesser man stays true to his flawed but homemade raincoat, helplessly yet heroically flailing his arms at the infinite stupidity of weather, we can also say: good was Wood.
As the hapless freelancer knew, The Amazing Criswell was not only Wood's confidant and colleague — he appears in Wood's Plan 9 from Outer Space (1959) and Orgy of the Dead (1965) — but a 100% totally accurate prophet of things to come.
***
Each day, HILOBROW pays tribute to one of our favorite high-, low-, no-, or hilobrow heroes on that person's birthday.
READ MORE about men and women born between the New Gods Generation (1914-23) and the Postmodernist Generation (1924-33).
READ MORE HiLo Hero shout-outs.
SUBSCRIBE to HiLo Hero updates via Facebook.
SHARE this post, by clicking on the toolbar below.