Georges Franju
By: David Smay
April 12, 2014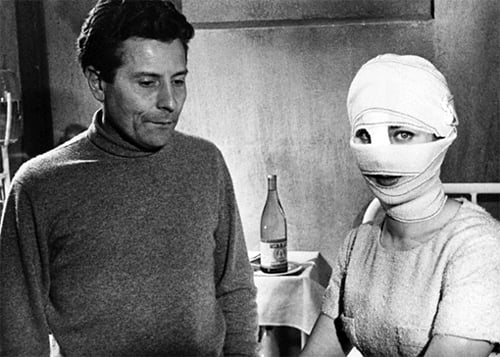 GEORGES FRANJU (1912–87) scandalized French film critics with Eyes Without a Face (Les yeux sans visage, 1960). The French simply did not do horror movies, and certainly the founder of The Cinémathèque Française would not debase himself with such a low and sensationalist genre. It must be a kind of film noir, they argued. But Franju's work was squarely in a tradition of the fantastic and the grotesque dating to Victor Hugo's "The Man Who Laughs" and Théophile Gautier's ghost stories, and drawing directly on Méliès' fantasies and Feuillade's pulp serials. Franju brought exactly the same style to Eyes as he did to his lauded documentary about Parisian slaughterhouses, Blood of the Beasts. His camera did not flinch as horses dropped in slaughter; he lingered over the excision of a human face. Let the audience look away if they wanted, but he would not provide them with any relief. That same dreaminess, that lyricism in horror that defines Eyes Without a Face also plays over his 1963 remake of Feuillade's Judex. With the pulpiest material imaginable — archvillains, supersleuths, masquerade — Franju drifts over the narrative, plucking iconic images out of the unreeling unlikelihood: bird-headed magicians, domino-masked thieves, nuns in catsuits, randomly arriving aerialists. It doesn't work as a thriller, and it barely makes sense — but once seen, you'll never forget it. It lingers like a dream made real.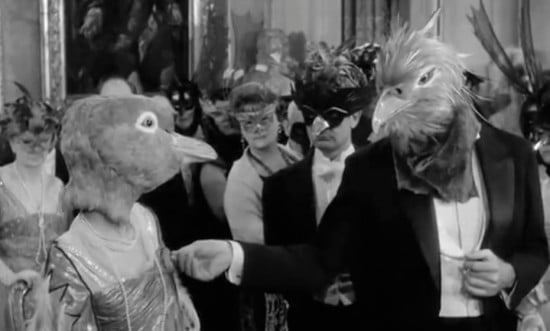 ALSO READ: David Smay's series of posts on Early '60s Horror.
***
On his or her birthday, HiLobrow irregularly pays tribute to one of our high-, low-, no-, or hilobrow heroes. Also born this date: Shannen Doherty, Henry Darger, Herbie Hancock, David Cassidy, Tiny Tim, Claire Danes.
READ MORE about members of the Partisan Generation (1904-13).