QUARANTINE KALEVALA
By: HILOBROW
April 26, 2020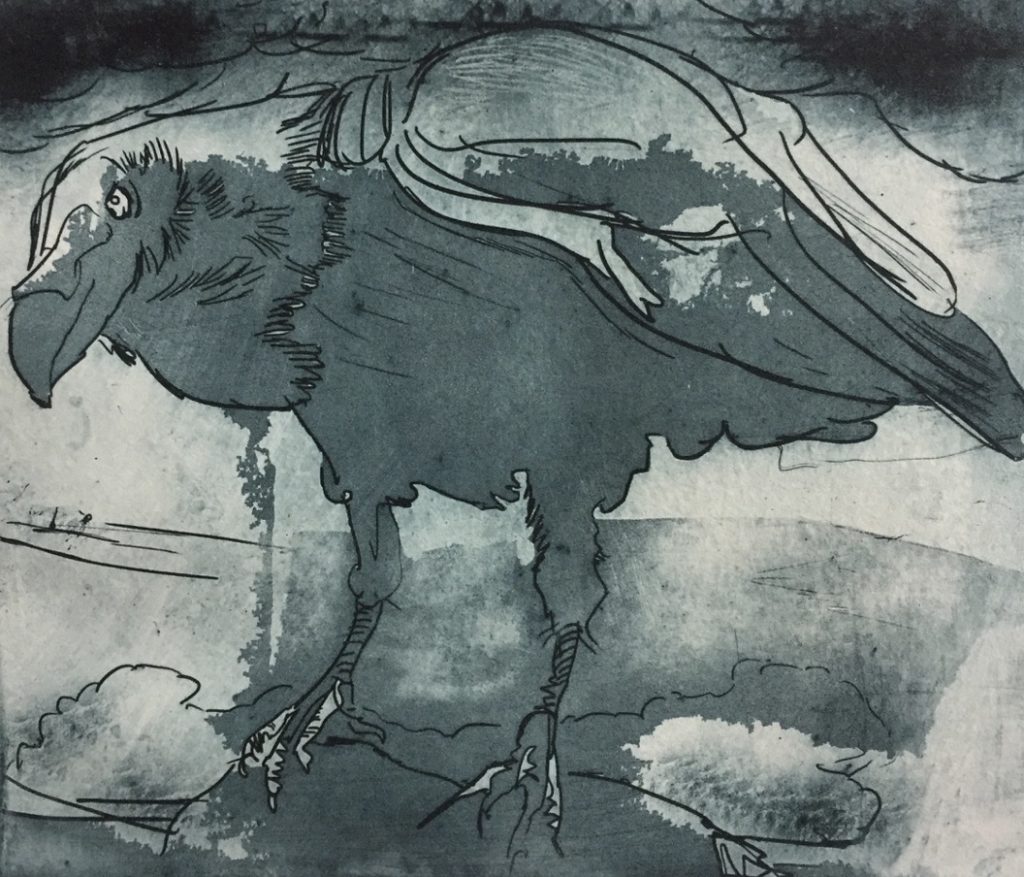 The Kalevala is a sequence of folkloric songs, runes and charms from the Karelia region of Finland. From 2016–2018, HILOBROW serialized James Parker's bastardizations of Francis Peabody Magoun Jr.'s 1963 English-language Kalevala translation.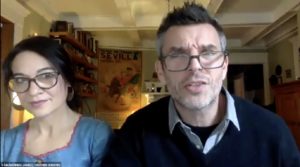 On the evening of Saturday, April 25, a few of us gathered for what James (above, right, with Kristin Parker) described as a "KALEVALA ZOOM ORGY" — a dramatic Zoom reading, featuring a dozen or so amateur performers, of several of James's Kalevala pieces. Separated by the coronavirus, nevertheless we came together.
Click here to view a recording of the (sometimes glitchy) reading.
Here are a few snapshots from the event: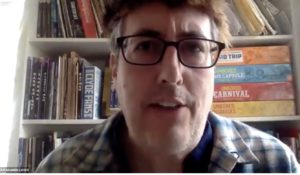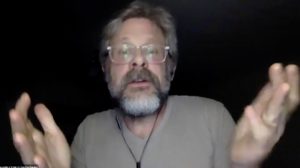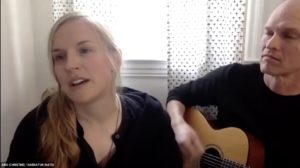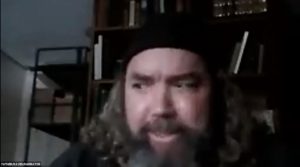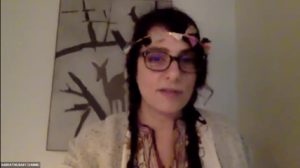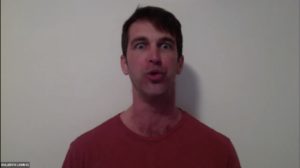 From top to bottom: HILOBROW's Josh Glenn, plus HILOBROW friends Matthew Battles, Nate McBride and Christine Beggan, Tom Nealon, Sabine Hrechdakian, J.D. Daniels. Other stellar performers included Nina MacLaughlin and Linda Viens; music by Kaethe Hostetter. Thanks, Susan Roe, for organizing us all.
This was a trial run — we only invited a few people to zoom in. Hope to do another one soon.
Onward!
Raven artwork by Kristin Parker.