HYPOCRITE IDLER 3Q2022
By: Joshua Glenn
September 25, 2022
To idle is to work on meaningful and varied projects — and to take it easy. The title of the series refers to this self-proclaimed idler's inability to take it easy.
HILOBROW is a noncommercial blog! The info below should not be construed as a vulgar advertisement for SEMIOVOX, MIT PRESS's RADIUM AGE SERIES, the LOST OBJECTS book, GO WEST, or any of my various more-or-less profitable projects. It is merely an update on my doings and undoings — in this case, during 3Q2022.
MORE HYPOCRISY: 2010 | 2011 | 2012 | 2013 | 2014 | 2015 | 2016 | 2017 | 2018 | 2019 | 2020 | 2021 | 1Q2022 | 2Q2022 | 3Q2022 | 4Q2022.
Also see: HILOBROW 3Q2022.
***
---
SEMIOTIC ANALYSIS
---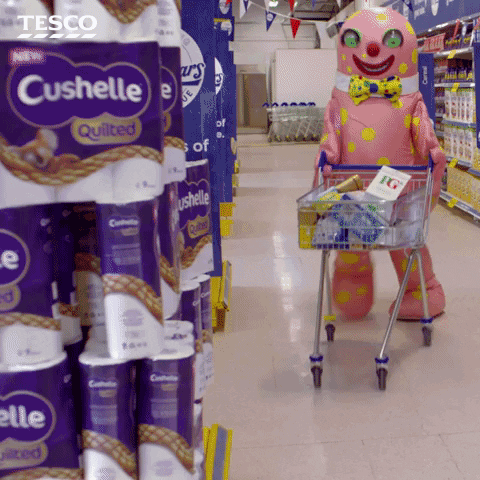 I'm cofounder of the semiotics-fueled consultancy SEMIOVOX. Our methodology provides insight and inspiration — to brand and organization strategy, marketing, design, innovation, and consumer insights teams, as well as to their agency partners — regarding the unspoken local/global "codes" that help shape perceptions of and guide behavior within product categories and/or sociocultural territories.
During 3Q2022, our projects included the following.
NON-DAIRY & DAIRY MILK CODES in the US. An audit of codes communicated via brand communications in the coconut milk, almond milk, soy milk, oat milk, as well as the dairy milk space. Conducted on behalf of one of the world's largest producers of non-dairy milk products. Packaging and logo redesign, as well as optimizing brand comms across all marketing channels.
OCCULT CODES. A US-centric historical analysis of occult codes — one piece of a global study conducted (by a French agency) on behalf of one of the highest-selling videogame franchises of all time. Gameworld, storyline, and character design.
FUTURE OF LUXURY. A US-centric analysis of emergent trends in the semiotics of luxury — one piece of a global study conducted (by another French agency) on behalf of a company famous for its travel guides. Horizon scanning and trend analysis.
*

In September, I participated in a "Future of Brand Building" webcast hosted by JP Kuehlwein, on the Conference Board platform. Rachel Lawes, author of Using Semiotics in Retail, was the other guest speaker.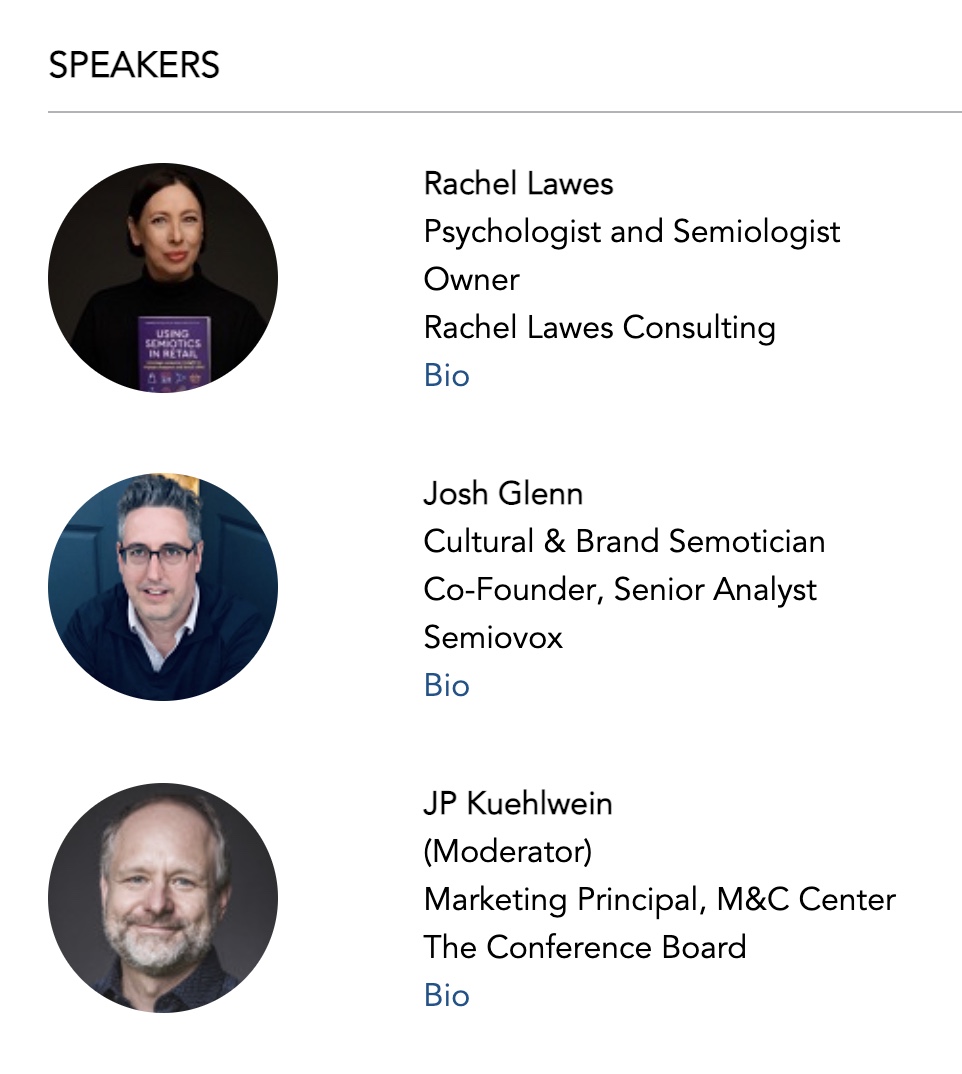 ---
LOST OBJECTS
---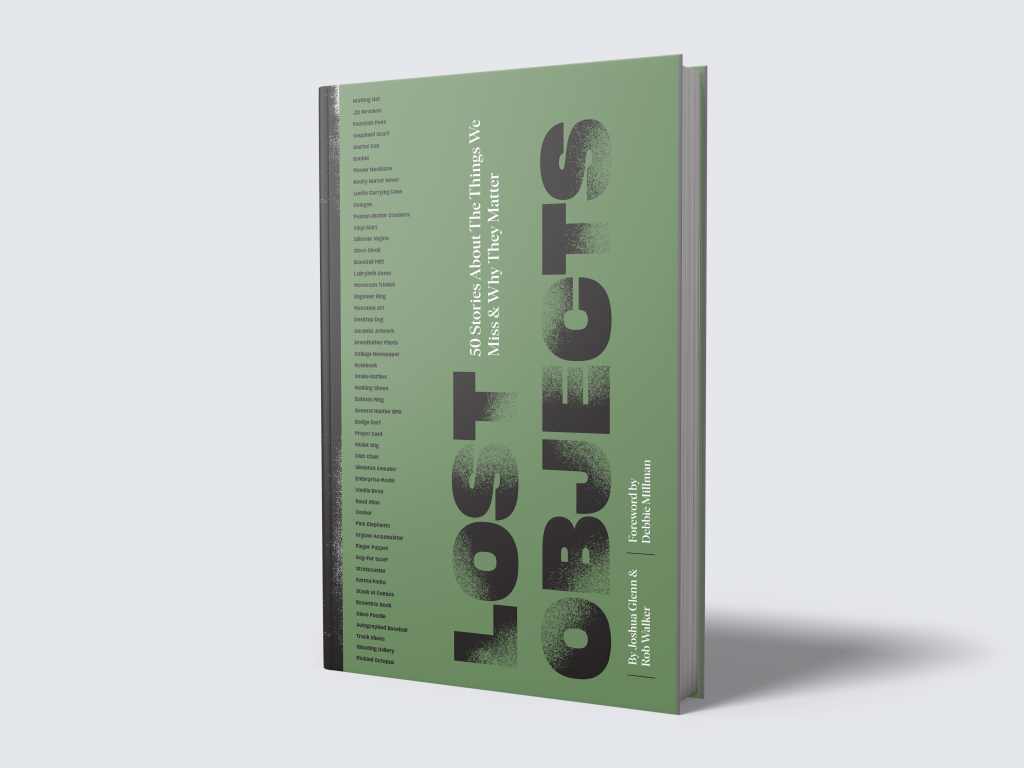 Lost Objects: 50 Stories About the Things We Miss and Why They Matter (Hat & Beard press, ed. Joshua Glenn and Rob Walker) will be published on September 27th! This gorgeous book, designed by our friends at Tony Leone Design, and introduced by Debbie Millman, is an adaptation of two "volumes" of nonfiction narratives and accompanying illustrations published here at HILOBROW — under the aegis of Project:Object — in 2017–2019. Here's the book's Instagram account.
*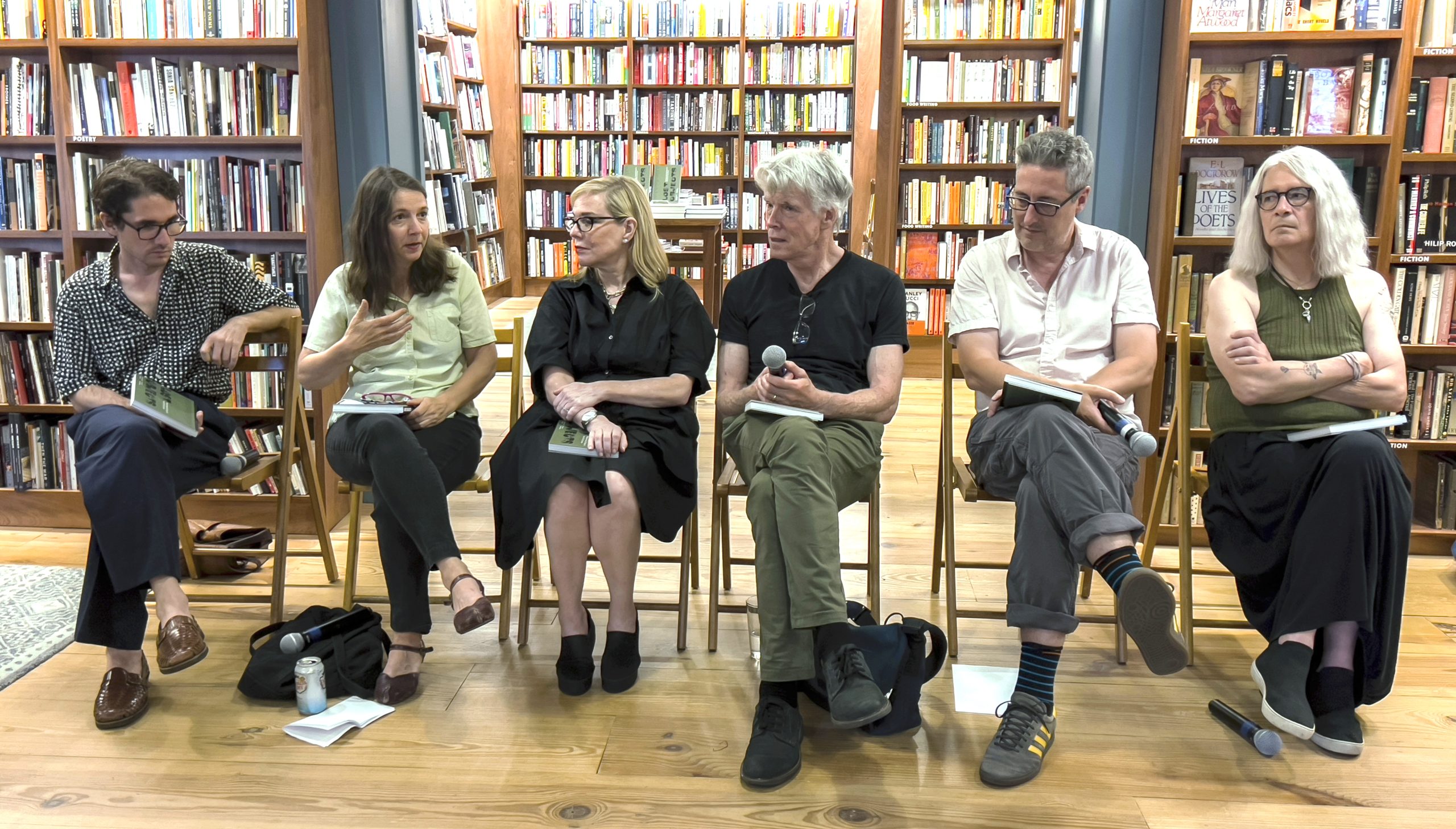 In June, I hosted a Lost Objects pre-sales event at McNally Jackson Seaport in NYC. Earlier this month, I hosted a Lost Objects event, with several Boston-area contributors, at Brookline Booksmith. (Here's a video.) Upcoming LO events include: October 14th at ChaShaMa (360 Furman St., Unit C, in Brooklyn Heights), a NY Art Book Fair-associated event for Hat & Beard's NYC-area authors; it will double as a Steve Keene exhibition | Chicago Art Book Fair in November (details TBA) | Los Angeles Art Book Fair in November (details TBA) | San Francisco Art Book Fair in December (details TBA) | Seattle Art Book Fair in January (details TBA).
For publicity that LO has received during 3Q2022, please see below.
---
RADIUM AGE PROTO-SF
---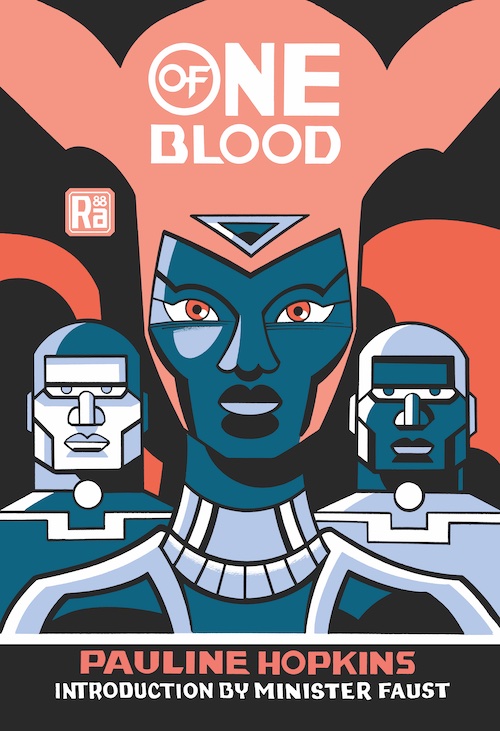 I'm editor of MIT Press's RADIUM AGE proto-sf reissue series. During 3Q2022, we published the following titles.
Pauline Hopkins's Of One Blood (1902–1903, with a new introduction by Minister Faust). "Of One Blood returns in this new edition, celebrating a seminal work of Black speculative fiction. Over a century since its original publication, Hopkins's classic remains as relevant today as ever." — P. Djèlí Clark. "A fantastic reminder of the long (generally overlooked, ignored, and under-celebrated) legacy of Black speculative fiction!" — Arley Sorg, coeditor-in-chief of Fantasy and Senior Editor of Locus. See this book at MIT Press.
J.J. Connington's Nordenholt's Million (1923, with a new introduction by Matthew Battles and a new afterword by Evan Hepler-Smith). "I can't think of a more timely moment to reissue Nordenholt's Million, a chilling prediction of eco-catastrophe and the authoritarian regimes that can and do arise during such periods of chaos." — Douglas Rushkoff. "One to Watch" — The Bookseller. See this book at MIT Press.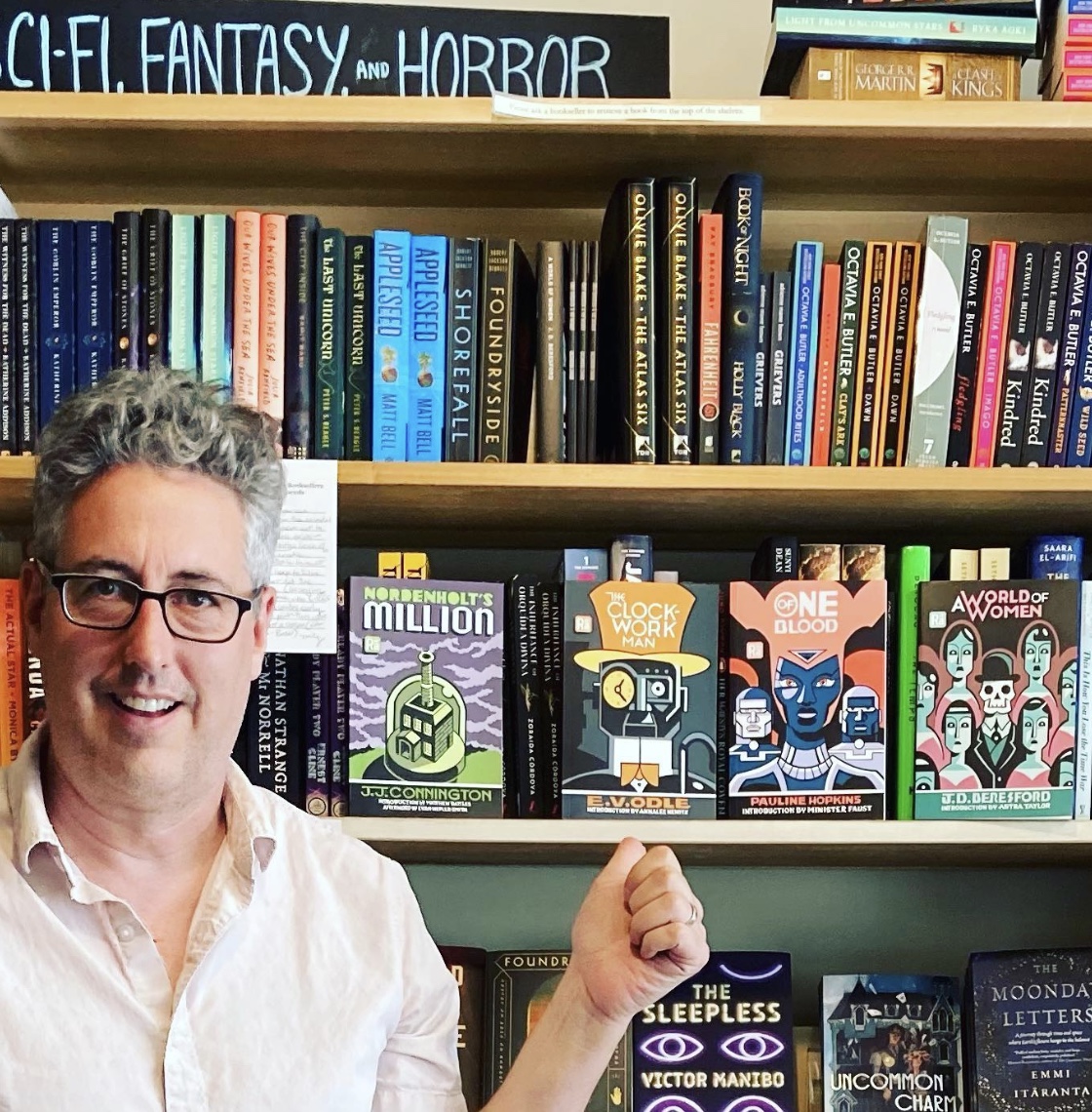 Since we launched in March, the RADIUM AGE series has received some nice coverage — including the following comments.
"Neglected classics of early 20th-century sci-fi in spiffily designed paperback editions." — The Financial Times | "New editions of a host of under-discussed classics of the genre." — Tor.com | "Long live the Radium Age." — Scott Bradfield, Los Angeles Times | "Shows that 'proto-sf' was being published much more widely, alongside other kinds of fiction, in a world before it emerged as a genre and became ghettoised." — BSFA Review. | "A huge effort to help define a new era of science fiction." — Transfer Orbit | "An excellent start at showcasing the strange wonders offered by the Radium Age." — Maximum Shelf
See below for publicity that the RADIUM AGE series has received during 3Q2022. More info on the series here.
PS: In September, a JOSHUA GLENN entry showed up in the ISFDB — a science fiction database I use all the time. More importantly, in June RADIUM AGE series illustrator Seth was honored by the French minister of culture, who named him a Chevalier of the Order of Arts and Letters.
*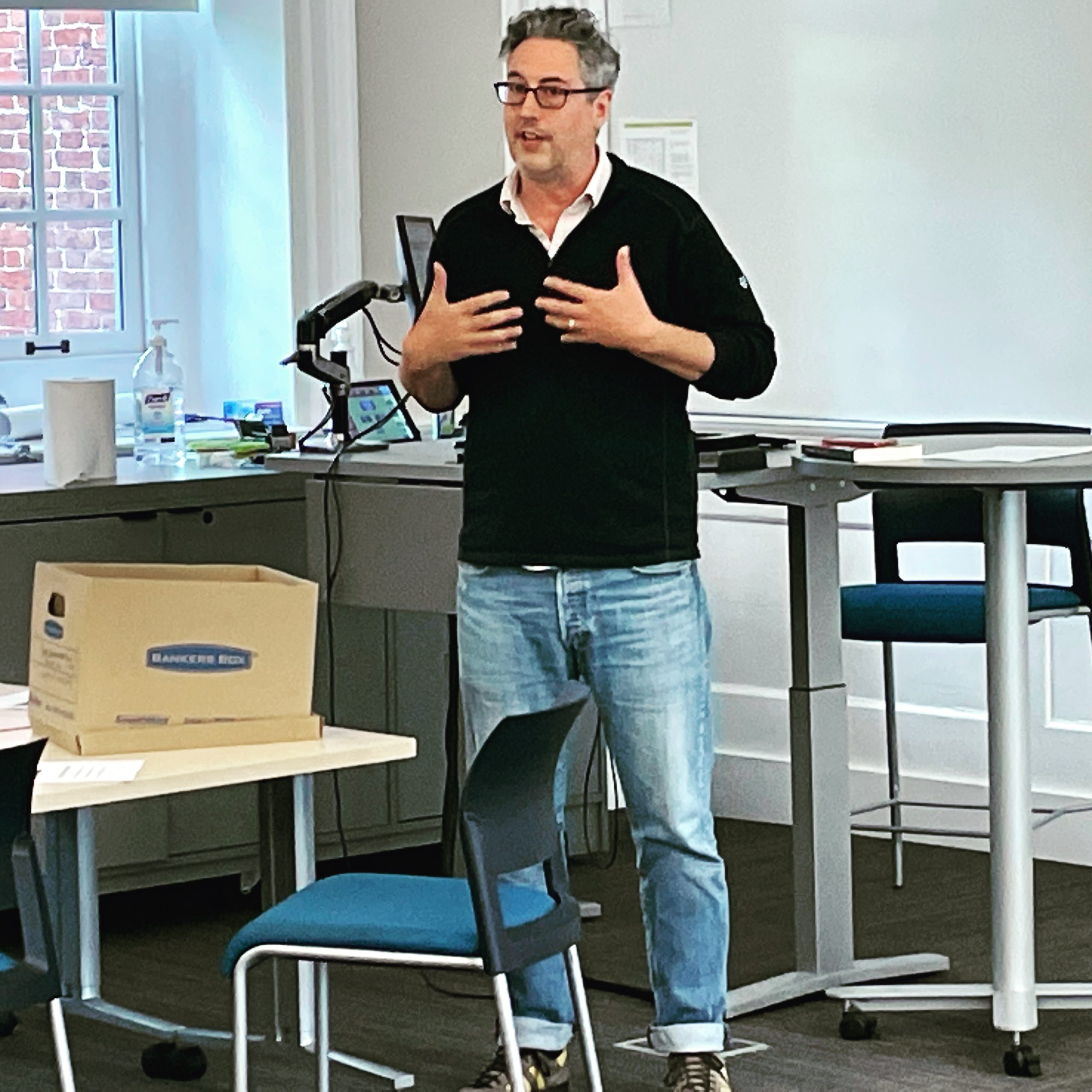 I'm looking forward to speaking about Radium Age sf with Stephanie Burt's Harvard class English 182: Science Fiction, a couple of days from now. Here's the course description: "Utopias, dystopias, artificial intelligence, life on new planets, and much, much more — from the late 19th century to the present, mostly in novels and short stories but also in comics, poetry, games, film and TV."
---
HILOBROW
---
HILOBROW is published by King Mixer LLC; I'm the editor. To see what we've published lately, please check out the HILOBROW 3Q2022 post. Here, I'll just mention a couple of highlights.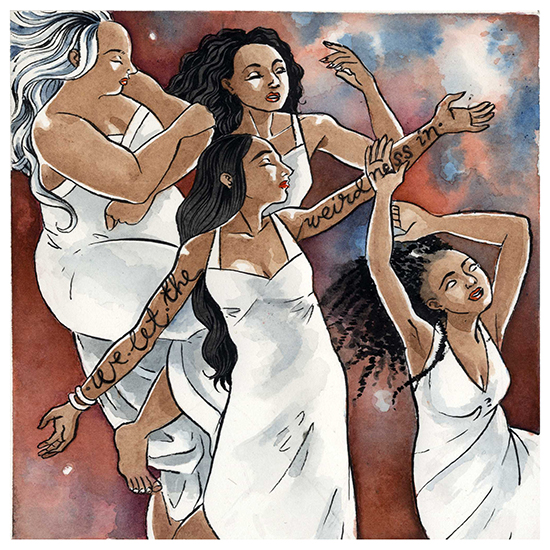 The series BLURB YOUR ENTHUSIASM featured mottos, mantras, speeches, slogans, and other words to live by shared by 25 HILOBROW friends, regulars, and newcomers. Here's a selection: INTRODUCTION by Adam McGovern | Ran Xia on BLACK CROW BELIEFS | Kelly Jean Fitzsimmons on LEFT-CORNER BRICK | Andrea Diaz on JOY IS RESISTANCE | Lynn Peril on TO THINE OWN SELF | Miranda Mellis on THE FUTURE IS PASSÉ.
BLURB editor Adam McGovern is grateful to the series' contributors, many of whom have donated their honoraria to Covenant House.
*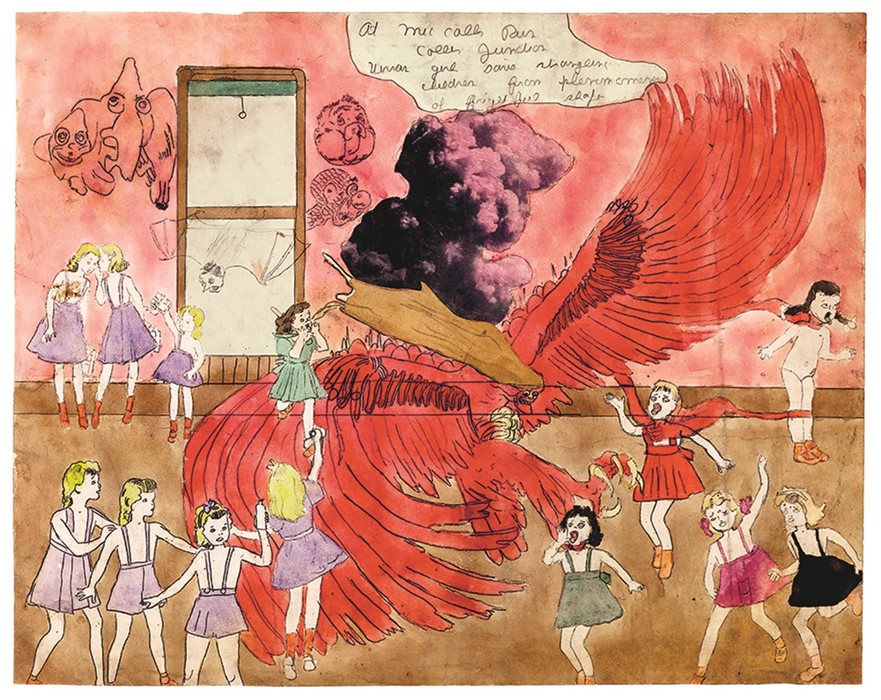 I continued publishing the weekly series RADIUM AGE TIMELINE. These are rough notes — I'm calling it a "timeline," but Kulturfahrplan might be the more apt term — towards a comprehensive account of the science fiction genre's Radium Age (1900–1935). Here's the 3Q2022 lineup:
1911 | 1912 | 1913 | 1914 | 1915 | 1916 | 1917 | 1918 | 1919 | 1920 | 1921 | 1922 | 1923.
*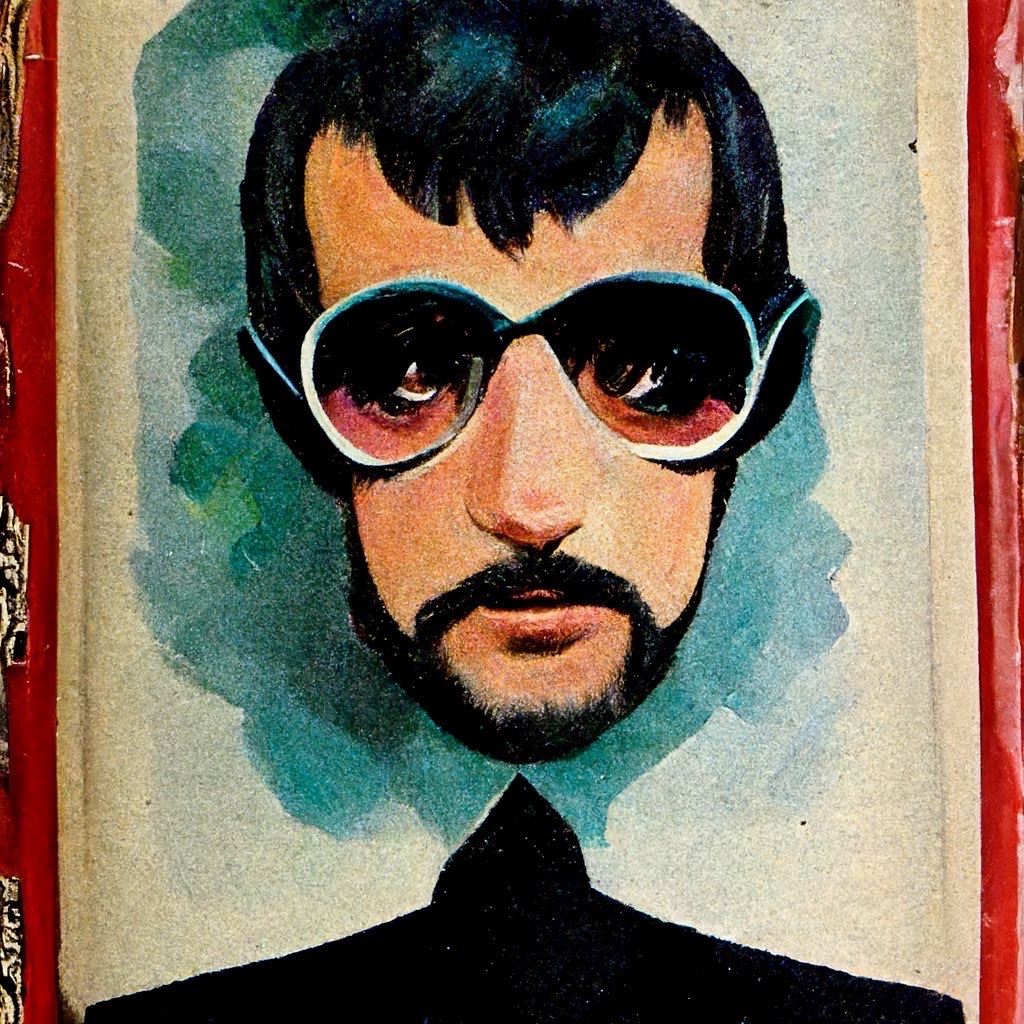 In 1964, a clandestine pan-Eastern European samizdat collective began cranking out popsztár-bűnök ("popstar-crime/sin") novels starring the likes of Mik Džeger, Jerzy Harrisón, and Dayana Ros. Though only midjourney in my efforts to excavate this outré para-literary subgenre, I've shared a few favorite examples. Here's the POPSZTÁR SAMIZDAT lineup:
ICH WILL DEINE HANDGRANATE HALTEN | TEN CHŁOPIEC | KÉRLEK, KÉRLEK, KÉRLEK | SUFLET CU OCHI ALBAȘTRI | СПРИ СЕ! В ИМЕТО НА ЛЮБОВТА | ИГРАЈТЕ СЕ ВАТРОМ | NIKDE ČLOVĚČE | SHKRIMTAR ME FLETË LETRE | AŠ ESU VĖPLIAŽAS | ALISTUMINE.
*
What's coming up at HILOBROW? See SNEAK PEEK 4Q2022.
---
SEMIOVOX.COM
---
SEMIOVOX, my branding consultancy's eponymous website, is published by SEMIOVOX LLC; I'm the editor.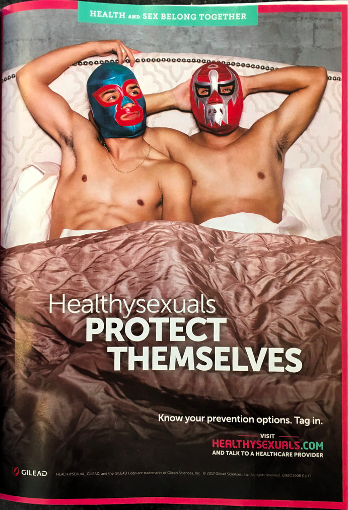 During 3Q2022, SEMIOVOX continued to offer glimpses into various audits we've done — via installments in the series CODE-X. Recent CODE-X installments include:
SNAP OUT OF IT | THE BRIGHT SIDE | STEP BY STEP | YOU'LL GET THERE | YOU'RE COVERED | STAY SEXY | DREAM ON | GOOD ENOUGH | FRIENDLY ADVICE | EVERYDAY TECH | FAR-OUT SCIENCE | HUMAN SCIENCE | SEIZE CONTROL | LOVE YOURSELF | DIG DEEP | TRUE GRIT | NEVER SETTLE | OPEN UP | NURTURING | NOT ALONE | FIGHT STIGMA | CHANGE AGENT | TIME TRAVEL | MUSEUM QUALITY | LUCID DREAM.
---
BEST ADVENTURES
---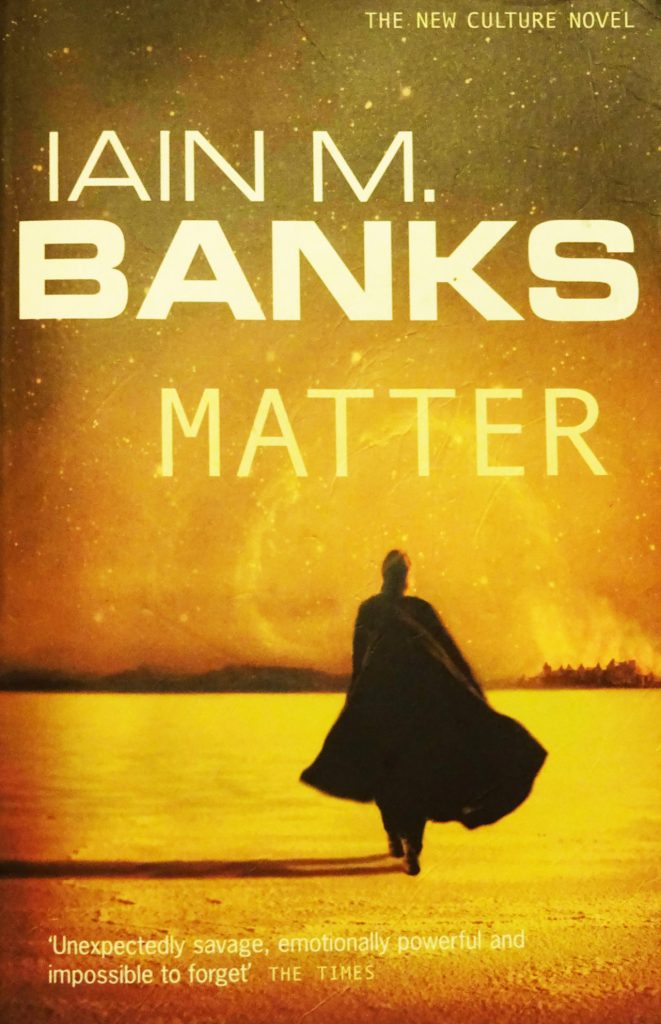 During 3Q2022, I continued to post one installment per week to a series dedicated to identifying the 75 BEST HADRON AGE SCI-FI ADVENTURES — which is to say, from 2004–2023. The 3Q2022 series lineup includes the following installments:
Geoff Ryman's AIR | Cormac McCarthy's THE ROAD | Elizabeth Bear's CARNIVAL | Charles Burns's X-ED OUT | Charles Stross's HALTING STATE | Jonathan Lethem & Farel Dalrymple's OMEGA THE UNKNOWN | Iain M. Banks's MATTER | Paolo Bacigalupi's THE WINDUP GIRL | Kazuo Ishiguro's NEVER LET ME GO | Cherie Priest's BONESHAKER | Hannu Rajaniemi's THE QUANTUM THIEF | Liu Cixin's THE THREE-BODY PROBLEM | Gary Shteyngart's SUPER SAD TRUE LOVE STORY.
---
WRITING
---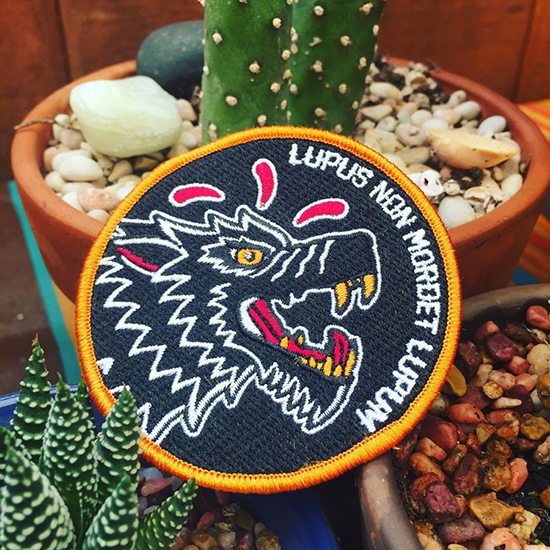 In addition to installments in the HADRON AGE, RADIUM AGE: TIMELINE, and POPSZTÁR SAMIZDAT series, during 3Q2022 I wrote these HILOBROW posts:
LUPUS LUPUM NON MORDET, an installment in the BLURB YOUR ENTHUSIASM series (edited by Adam McGovern). Excerpt: "Passionate, resolute loyalty to one's fellow misfits and rebels questioning the received assumptions of the day is no vice, but is in fact perhaps the greatest of virtues."
RADIUM AGE AI points out a few Radium Age proto-sf stories and novels depicting machines that mimic human intelligence to perform tasks and that can iteratively improve based on the information they collect.
---
SUBCURRENTS
---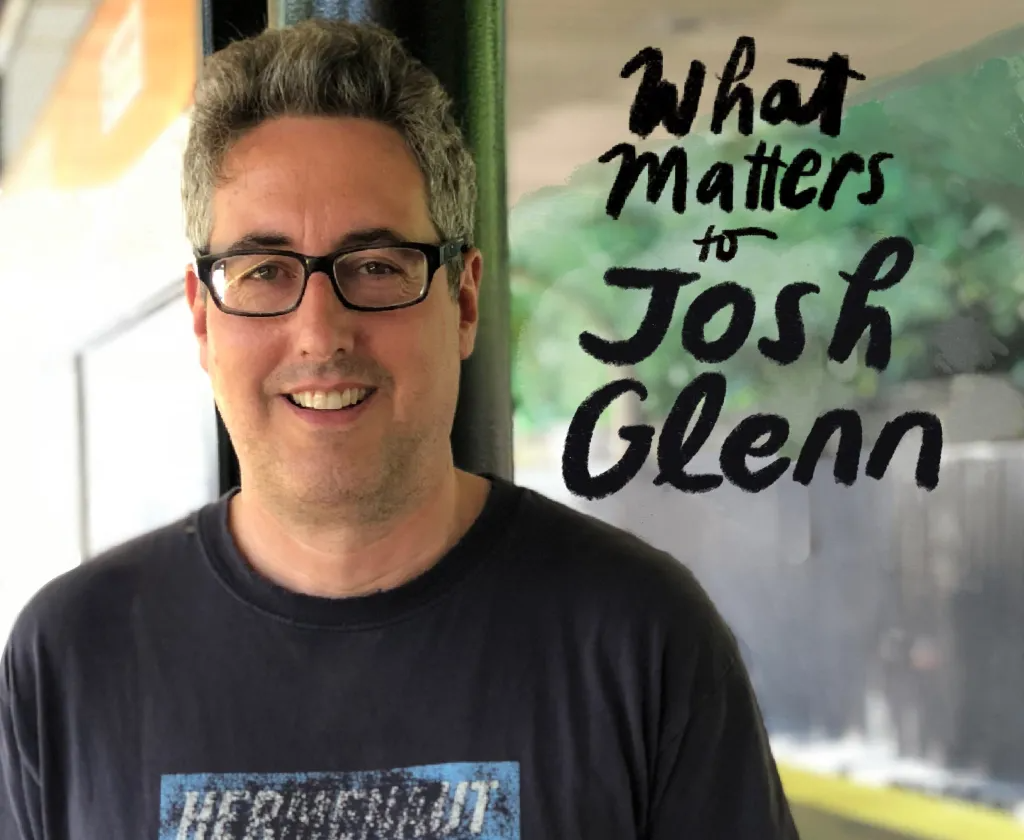 I'm grateful to Debbie Millman for including me in her WHAT MATTERS series — "an effort to understand the interior life of artists, designers, and creative thinkers" — at PRINT. I'm in excellent company! Below is an excerpt.
PRINT: What is the first memory you have of being creative?

GLENN: I was an accomplished liar and thief, at a young age, and well into my teens — a hustler. Why do I mention this? One of the driving forces behind my creativity, to this day, is a restless desire to get out of my comfort zone, to spot and seize opportunities, and to see what I can get away with.
More revelations to be found in the full Q&A, which appeared on July 12.
DOCUMENTARIES
I'm a talking head in these two documentaries….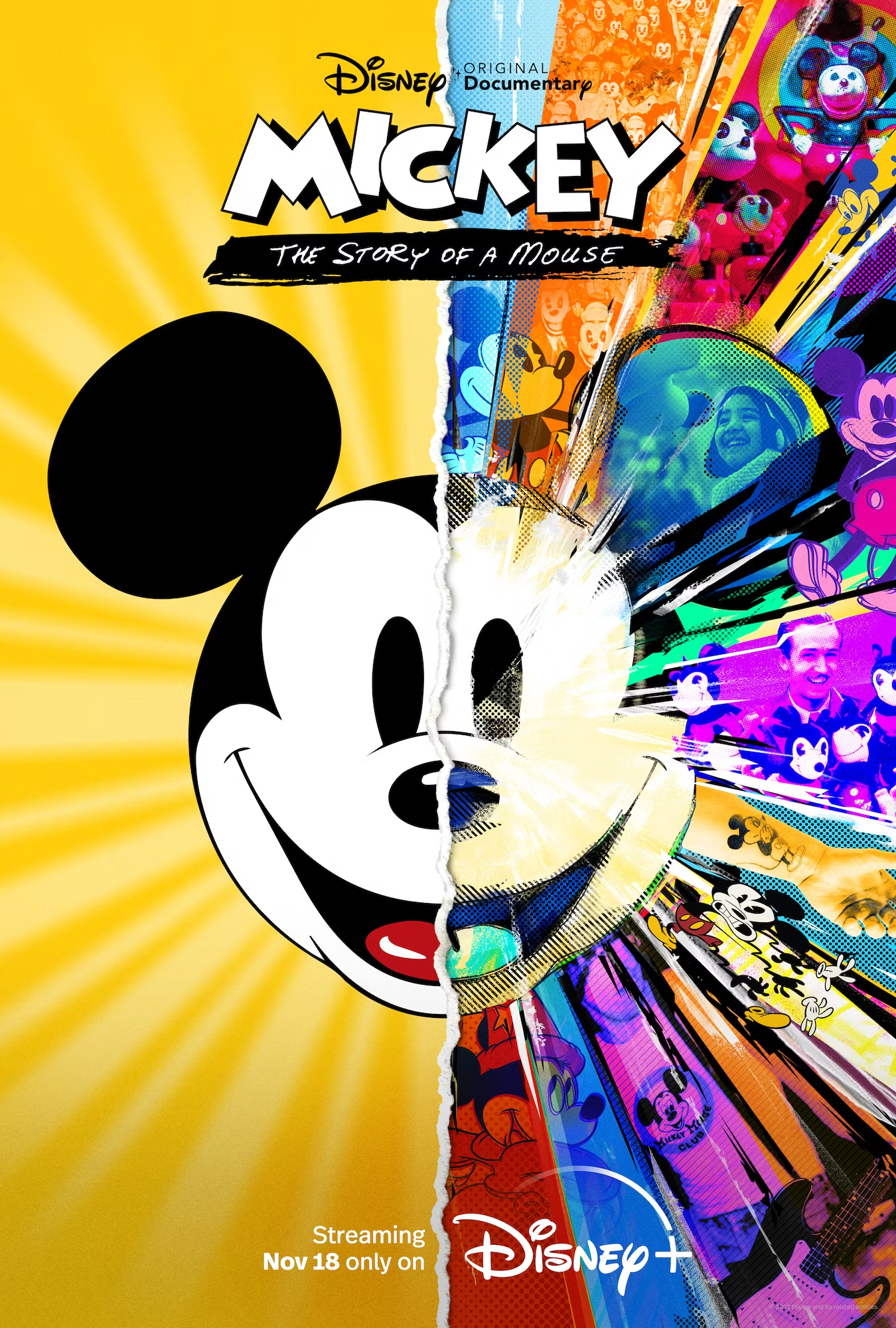 Directed by Jeff Malmberg and produced by Morgan Neville, Meghan Walsh, and Chris Shellen, Mickey: The Story of a Mouse "explores Mickey's significance, getting to the core of what Mickey's cultural impact says about each of us and about our world." In September, it was officially announced that the film will premiere on November 18th on Disney+. Teaser trailer here.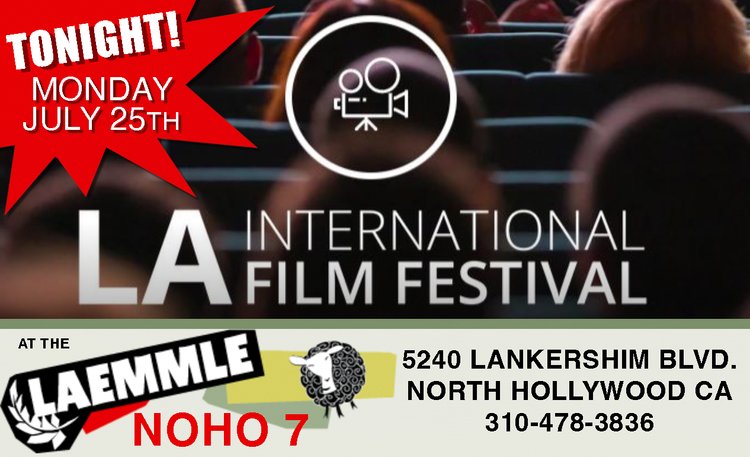 Vin Liota's documentary Objects, released in 2021, played at the LA International Film Festival on July 25th.
MIT PRESS RADIUM AGE
Since we launched in March, the MIT Press RADIUM AGE series has received some nice publicity. Here are a few 3Q2022 examples.
Voices from the Radium Age and A World of Women received in-depth write-ups in the Spring 2022 (issue #17) BSFA Review — which is to say, the review periodical of the venerable British Science Fiction Association. Here's an excerpt from the Voices writeup: "Joshua Glenn shows that 'proto-SF' was being published much more widely, alongside other kinds of fiction, in a world before it emerged as a genre and became ghettoised. […] The result is an entertaining survey of the SF of the first third of the twentieth century."
Tor.com's list of "Can't Miss Indie Press Speculative Fiction" for July and August 2022 included the following note:


The Radium Age imprint continues its work bringing lost genre classics back into the public consciousness, and this August it'll do so with a new edition of Pauline Hopkins's Of One Blood. Hopkins's 1903 novel follows a biracial American who visits an African nation abounding with futuristic technology; Minister Faust contributed a new introduction to this edition.

In late July, I was on a panel of presenters for the Booklist webinar "New Worlds, New Books: Upcoming Fantasy and Adventure Titles." Booklist is a book-review publication of the American Library Association. Over 200 librarians showed up for the webinar — fun! You can view it here.

In August, I recorded an episode of Graham Culbertson's AI-oriented podcast, AIdeas, "the show about ideas for AI that sit halfway between poetry and mathematics." We discussed E.M. Forster's "The Machine Stops," which was collected in Voices from the Radium Age. The episode aired on August 29th.
LOST OBJECTS
Even though Lost Objects won't be released until September 27th, we received some nice publicity during 3Q2022.
Also…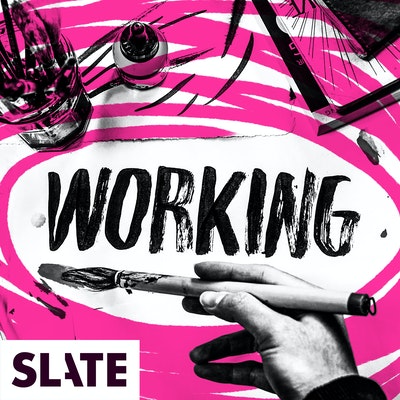 Rob Walker and I were interviewed by Slate's podcast WORKING, which features interviews with creative people about the nitty-gritty aspects of their work processes. Our episode aired on August 14. Here's an excerpt:
WORKING: What kind of editing do you do and how have you developed the specific editing skills for this specific, weird format?
JOSH GLENN: If you have a platonic ideal of the word count in your head, you also have a little bit of a sense of — you know, what it should look like, how it should feel. For example, if you only have five hundred words to play with, you cannot do a lot of "throat clearing," as they say. You can't let the writer [of a hypothetical story about a lost bowling ball] start out by saying, "The history of the bowling ball is quite fascinating. It began in 1834…" You know what I mean? And then only finally after a hundred and fifty words get to their own bowling ball and what it meant to them. Right at the top, you can just say, "OK, I can see right away from your first draft that you did too much of that [throat-clearing]. Can you please try again?" But we don't do a lot of very close, you know, line editing with these writers — because we trust them. These are all writers that we like — which is why we are fans of theirs. An editor shouldn't have to do a lot of work, if you hire a good writer. You should trust them.
---
GO WEST
---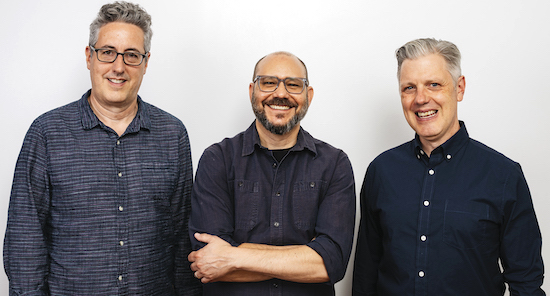 I continue to oversee operations at GO WEST, the coworking space that I cofounded in Boston's West Roxbury neighborhood. It's a pleasure to share an office with friends and collaborators Tony Leone, Rick Pinchera, and (for a few hours each week) James Parker.
---
TAKING IT EASY
---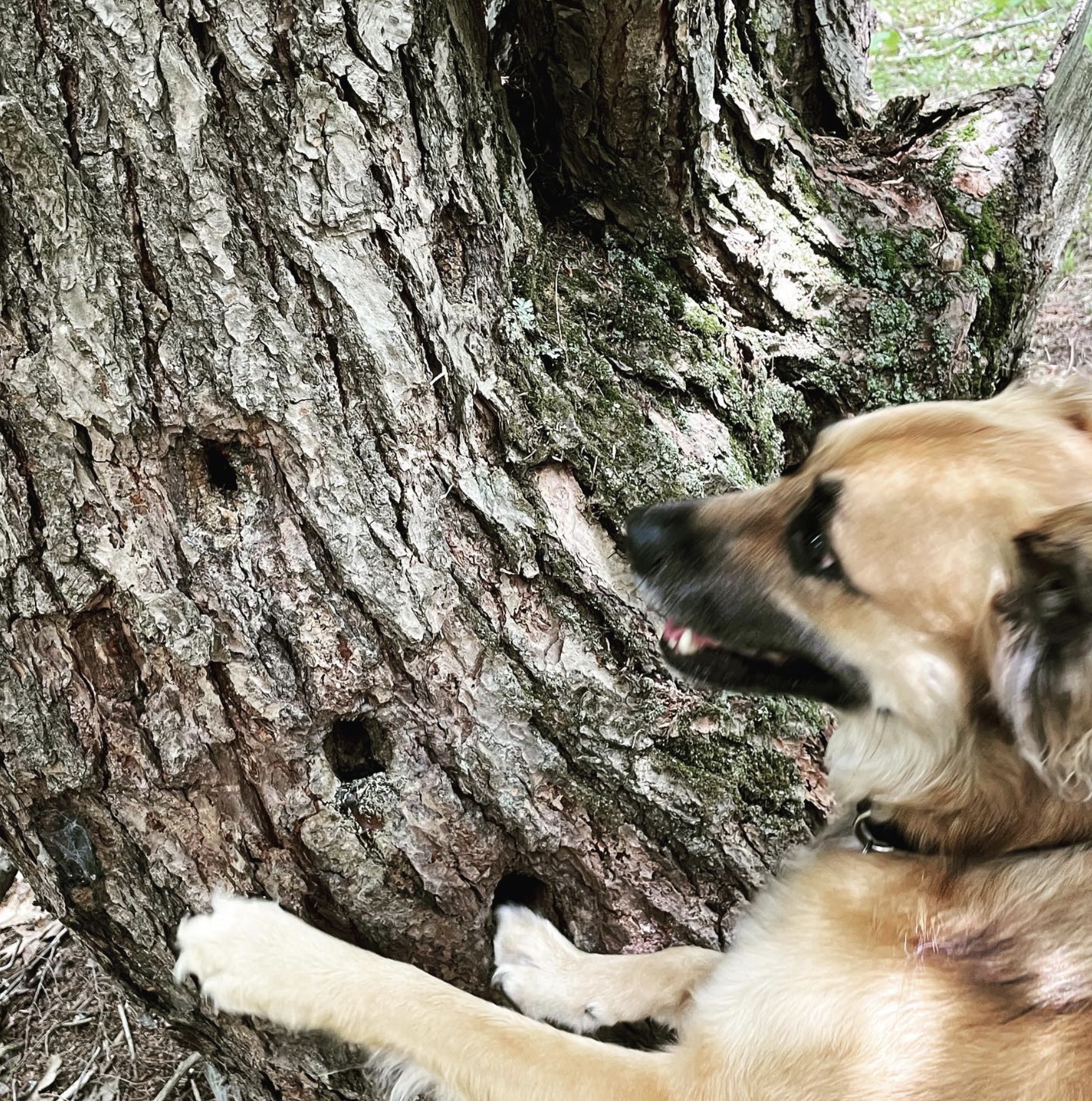 In July, Susan and I escaped from Boston to Truro, Mass., and South Tamworth, NH. Here's Tito inspecting woodpecker holes.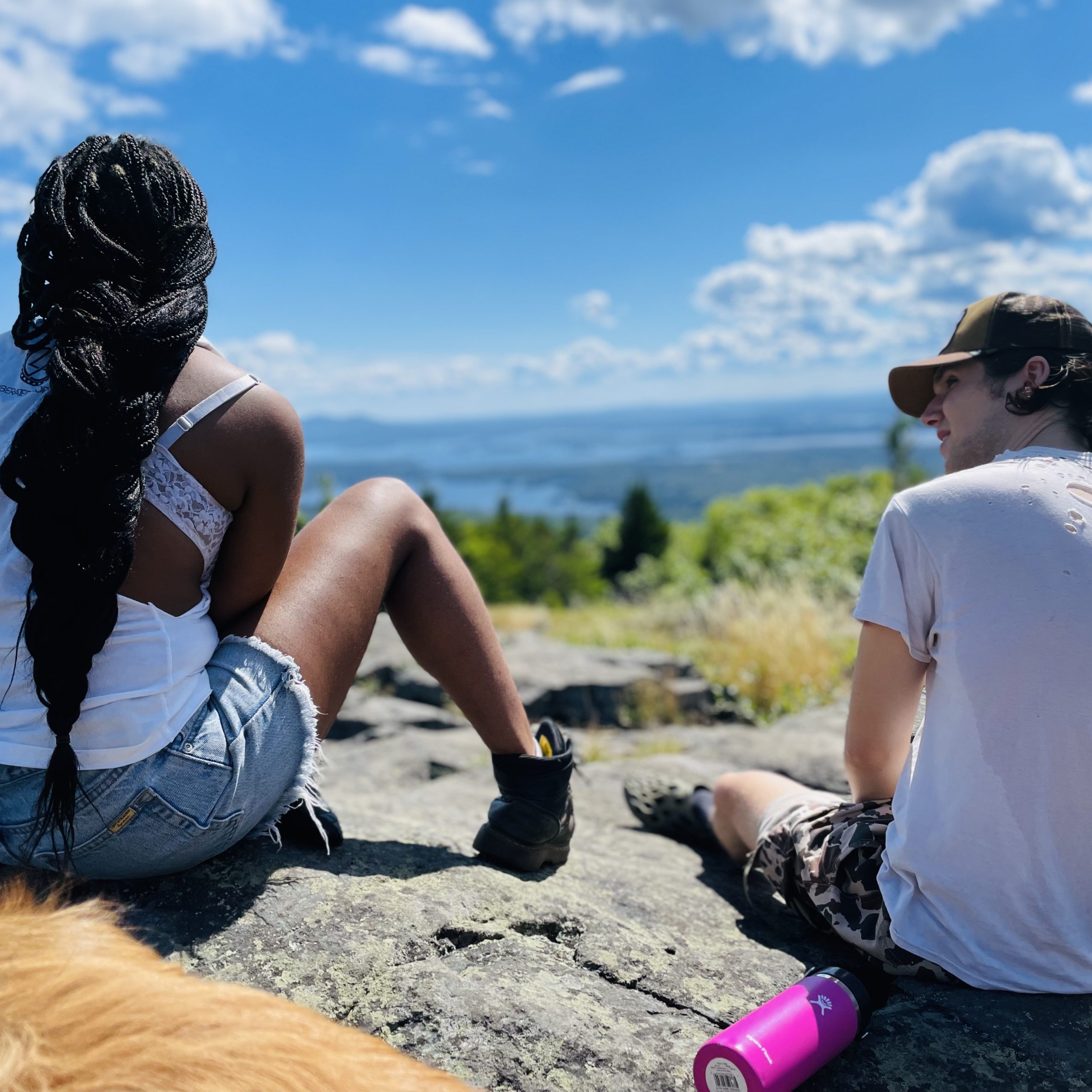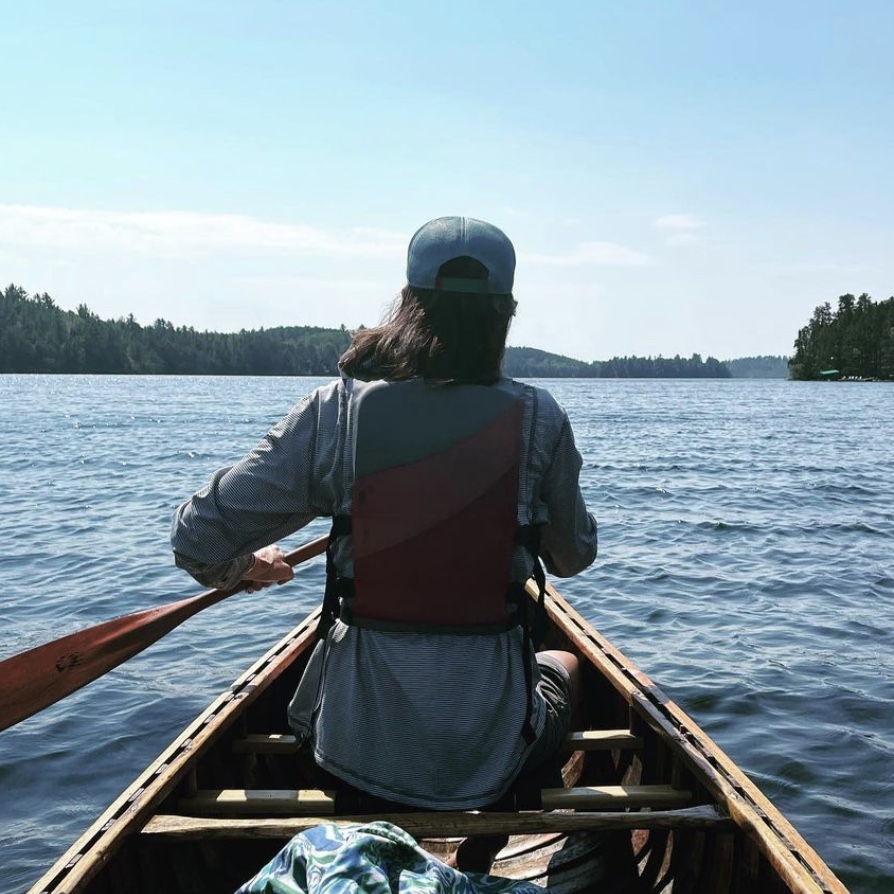 In August, we returned to NH with Max and Diana, then spent a fun week visiting Sam and Kayla, as well as old friends in Minneapolis, St. Paul, and Ely MN (above).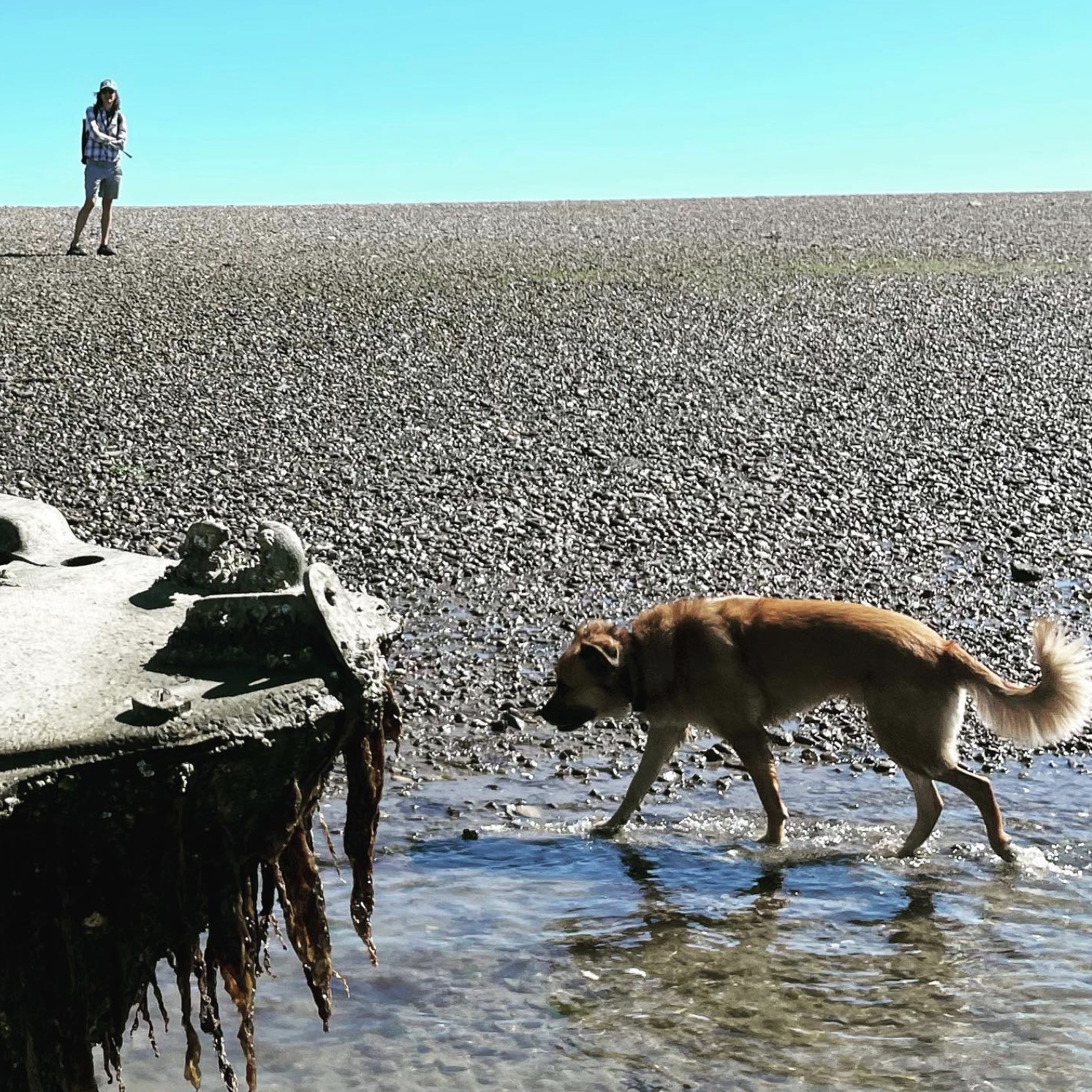 In September, Susan and I celebrated our 27th anniversary with a walk across the causeway to Boston Harbor's Thompson Island.
***
On to 3Q2022…
MORE HYPOCRISY: 2010 | 2011 | 2012 | 2013 | 2014 | 2015 | 2016 | 2017 | 2018 | 2019 | 2020 | 2021 | 1Q2022 | 2Q2022 | 3Q2022 | 4Q2022.